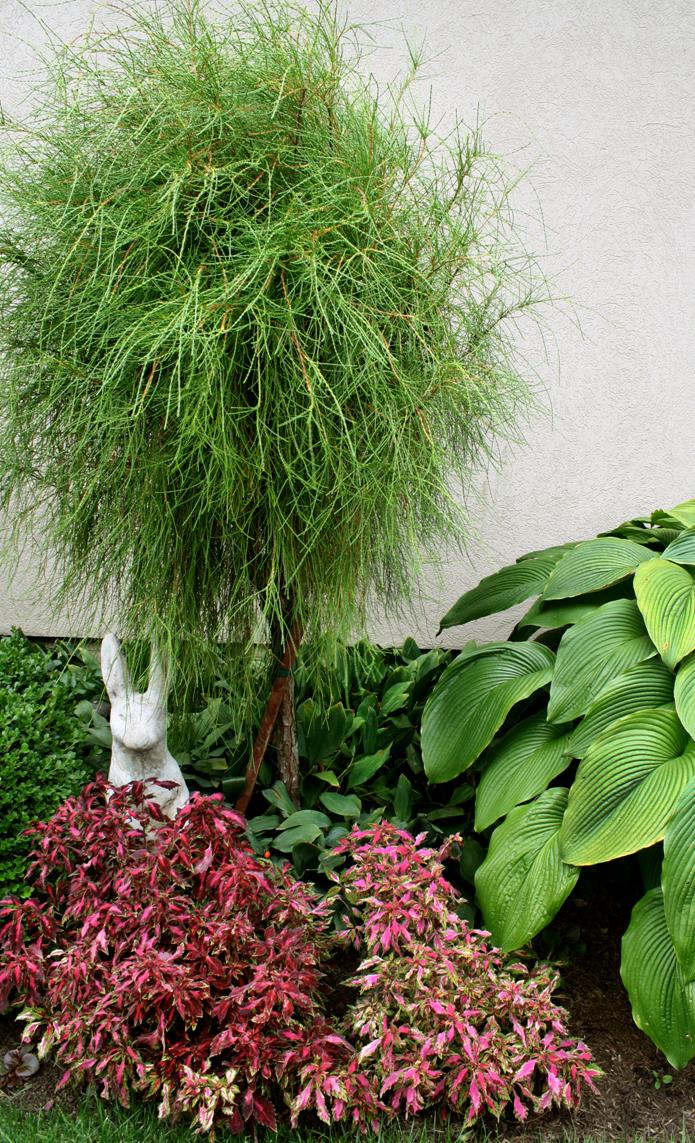 Today's photos take us to Jan Meissner's garden in Avon, Ohio, again. Today she says, "Weeping threadleaf arborvitae (Thuja occidentalis 'Filiformis', USDA Hardiness Zones 2-7) seems like a plant straight out of the imagination of Dr. Suess. It keeps things interesting in this boring spot in the side yard. The crazy giant hosta next to it looks like it's fighting for attention. No one ever sees this this part of the garden, but when I throw compost into my bin that's tucked into a corner here, my crazy specimens make me smile." Thanks, Jan!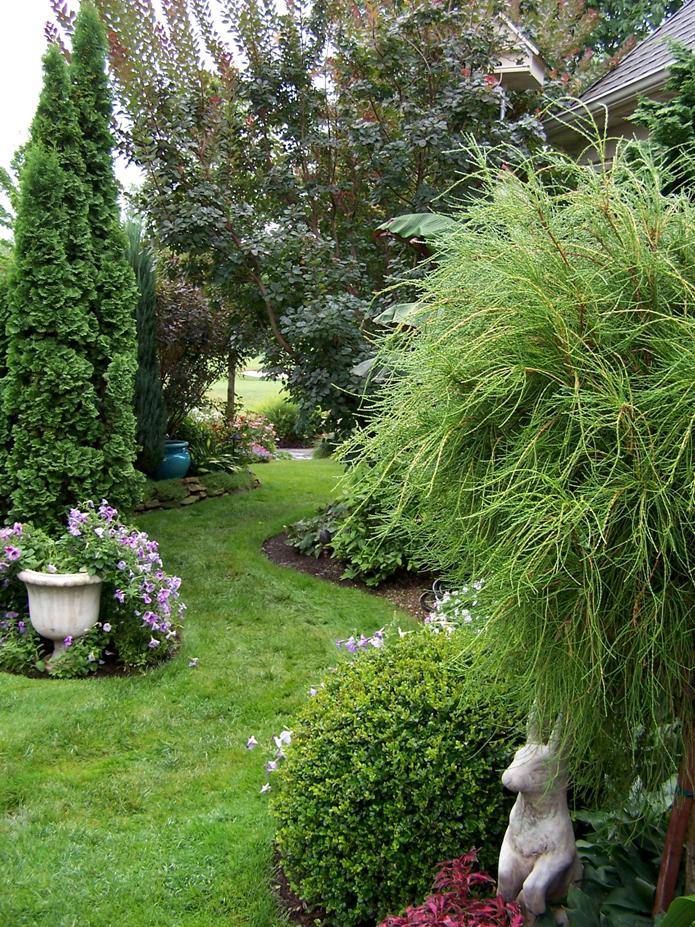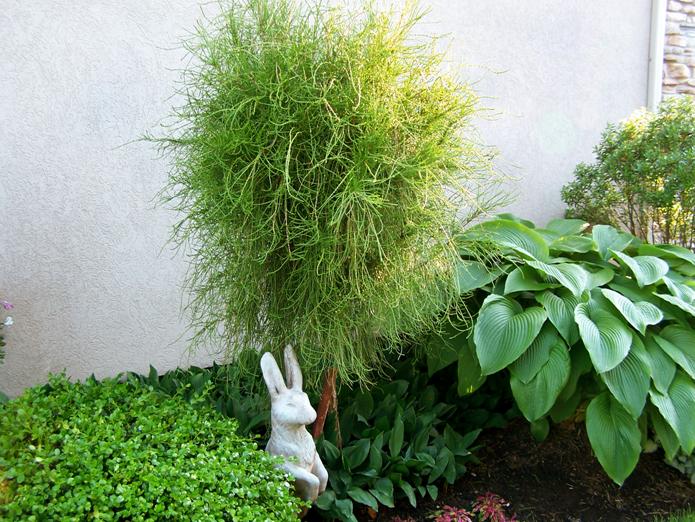 Welcome to the Fine Gardening GARDEN PHOTO OF THE DAY blog! Every weekday we post a new photo of a great garden, a spectacular plant, a stunning plant combination, or any number of other subjects. Think of it as your morning jolt of green.
Sign up to get new posts delivered to your inbox each morning so you'll always remember to take a look, or subscribe to our RSS feed. We look forward to sharing our garden travels with you.
READER PHOTOS: We love featuring your photos, too. If you think you have a photo that we should share on the Garden Photo of the day, email us. Send hi-res images if possible. We'll only respond if we plan to use your photo.