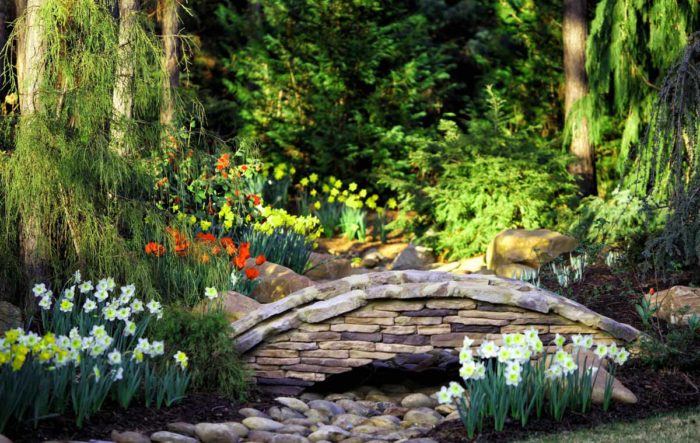 Way back in October, we featured Brenda Addington's garden in Suwanee, Georgia, where we were wowed by her autumnal displays (refresh your memory here and here). Today we get a glimpse of SPRING in Brenda's garden, and it's just as spectacular!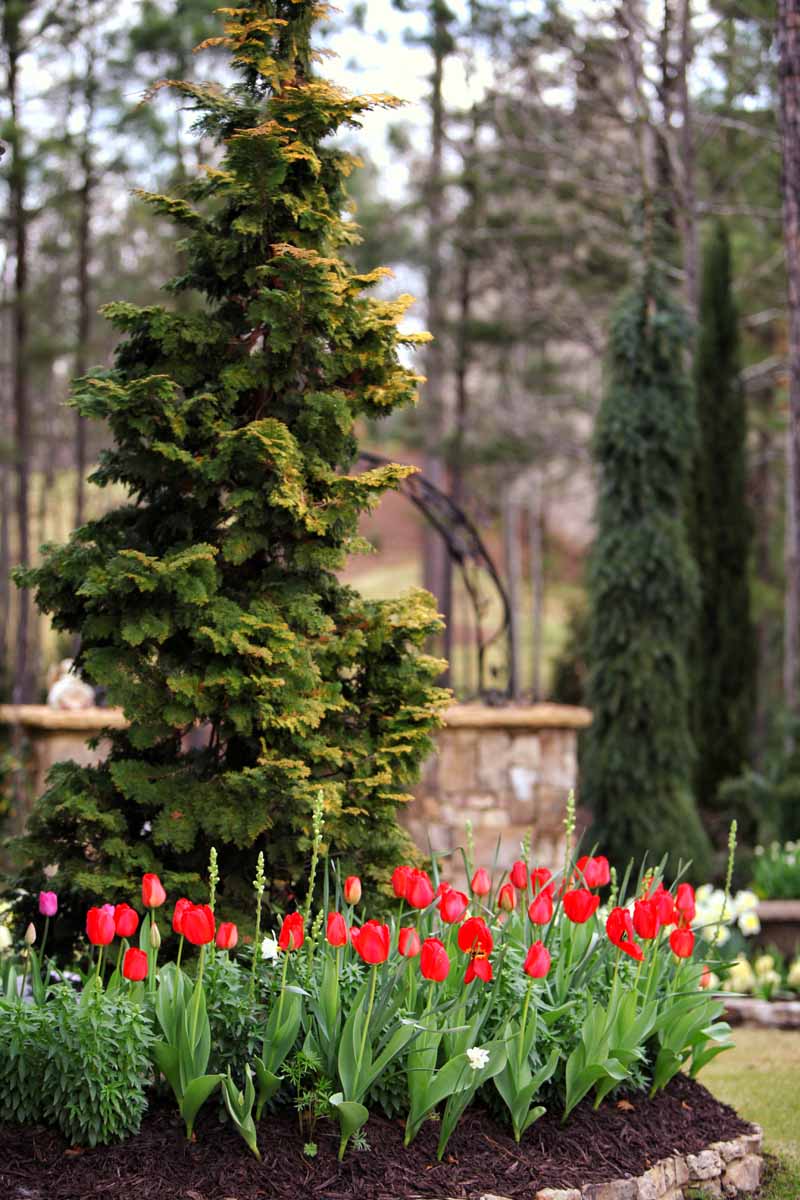 Brenda says, "This past December, I planted some 3,000+ bulbs, mainly tulips, hyacinths, and daffodils, in my garden. Since I live in the south in Zone 7b, I treat many of my tulips as annuals in order to have an explosion of vibrant blooms in the spring. Having planted over 2,000 tulips in December 2010, hand-troweled I might add, I decided to use an auger this time. Wow! What a difference it made. I saved a lot of time, finishing most of my bulb planting in just two days. Also, my back and hamstrings definitely benefited from the use of the auger.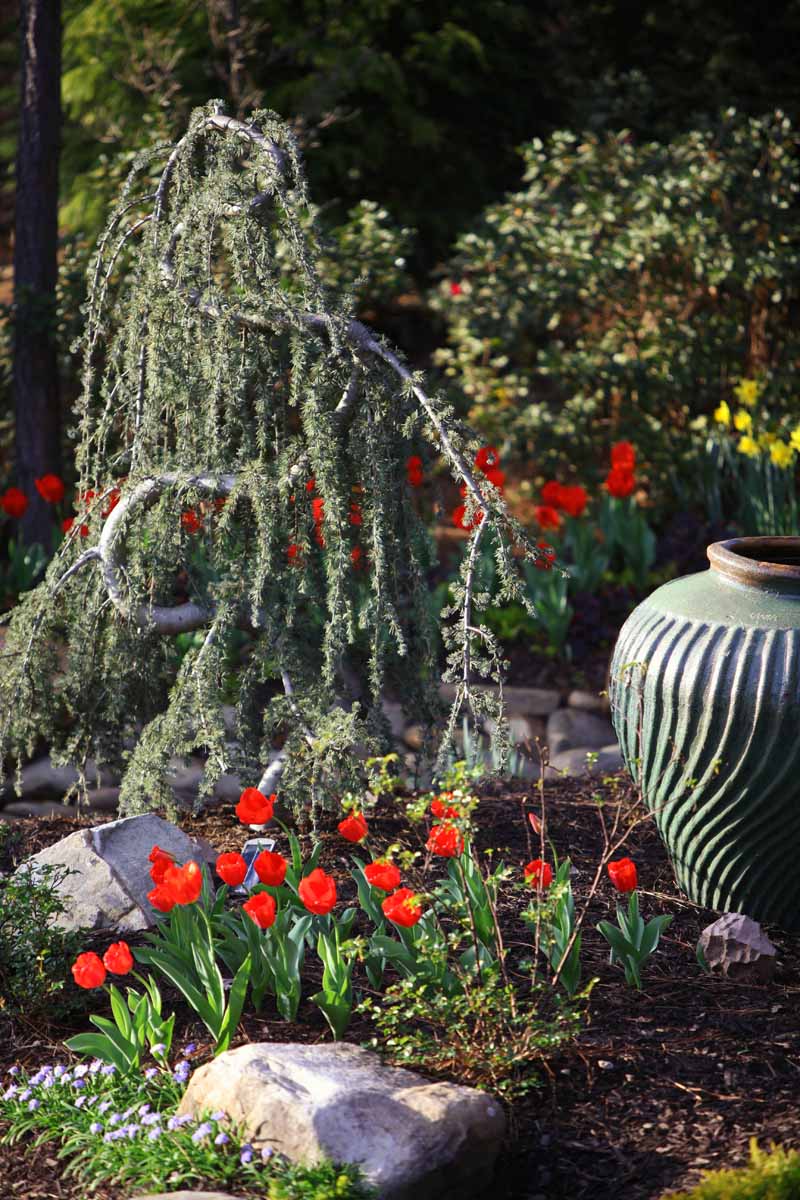 "It's been an early 'Spring Fever' here for the last few weeks. much earlier than normal due to our very warm temperatures this spring. I've been enjoying the splendor and color of my bulbs due to all of my hard work. Even though the addition of spring bulbs in my landscape is short lived, it is indeed spectacular when they are in full bloom!"
I have to agree. Thanks, Brenda, for sharing these pics with us!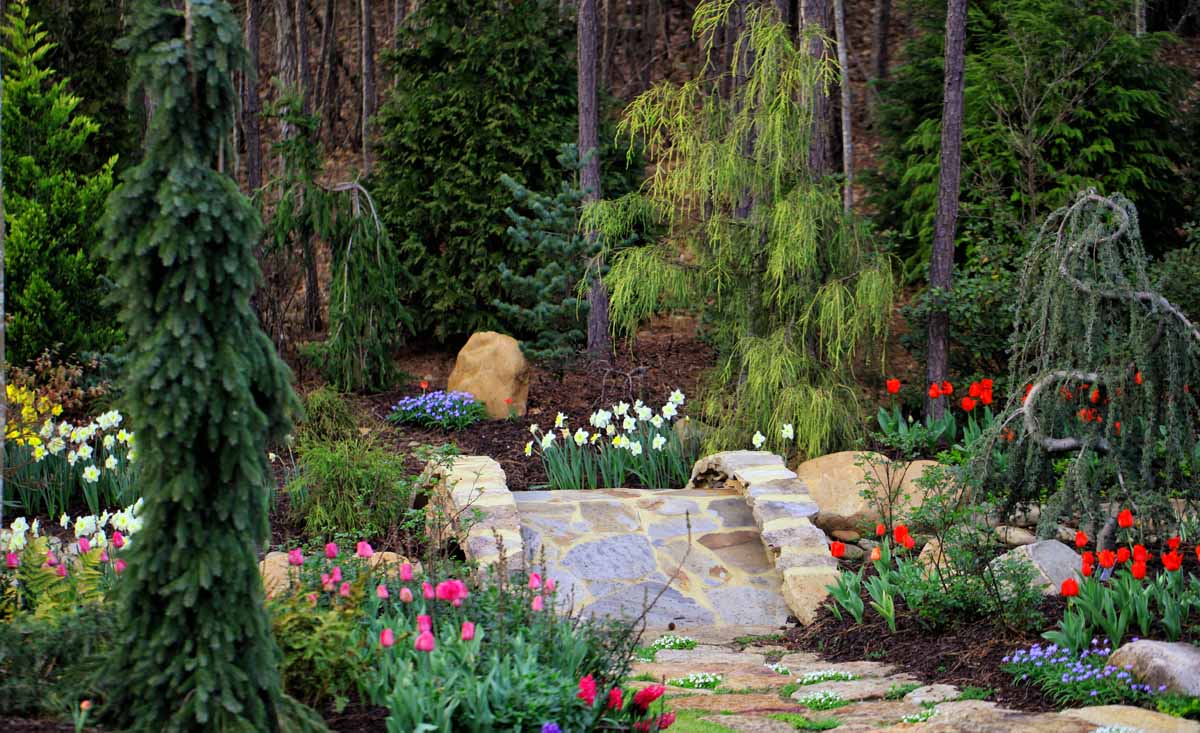 ****Brenda sent in so many great photos that I've split them up, and will be showing more from her garden tomorrow. Stay tuned!!****
–>The tulips in the photos are: 'Best Red', 'Mt. Tacoma', 'Angelique', 'Maureen', 'Strike Me Pink' blend, and 'French Rose' blend.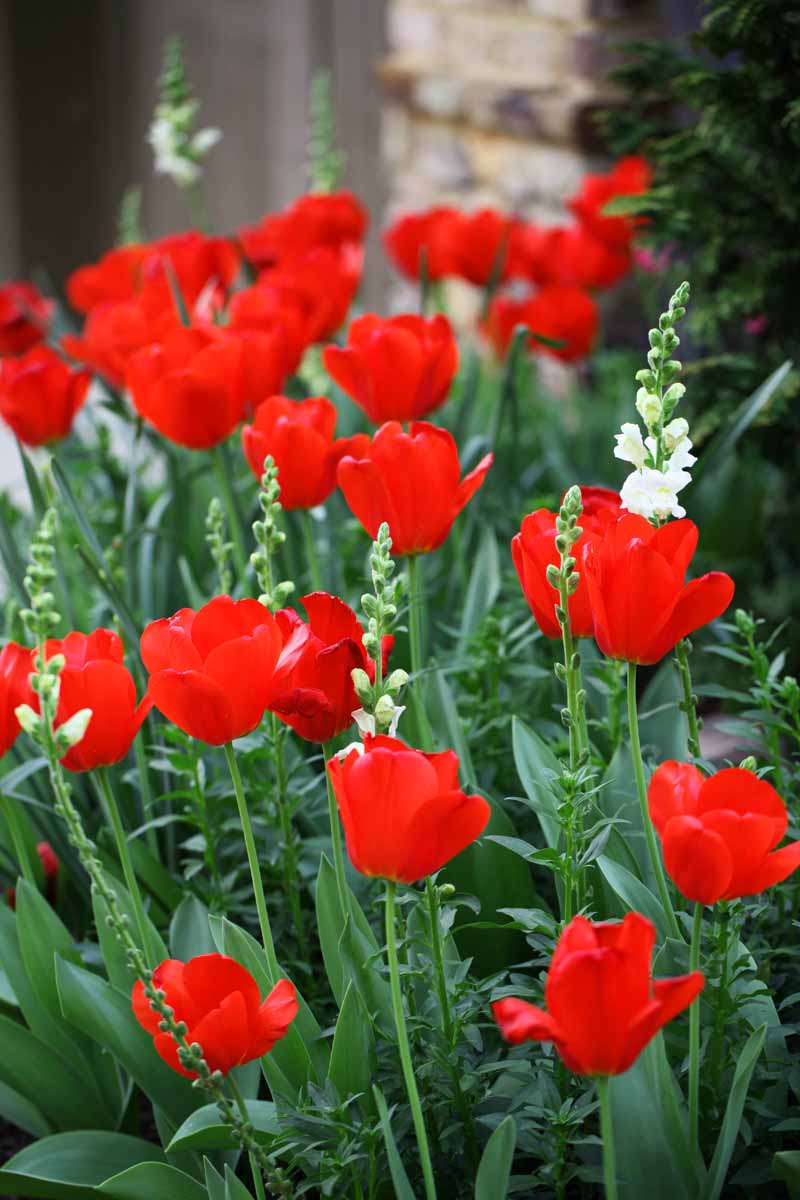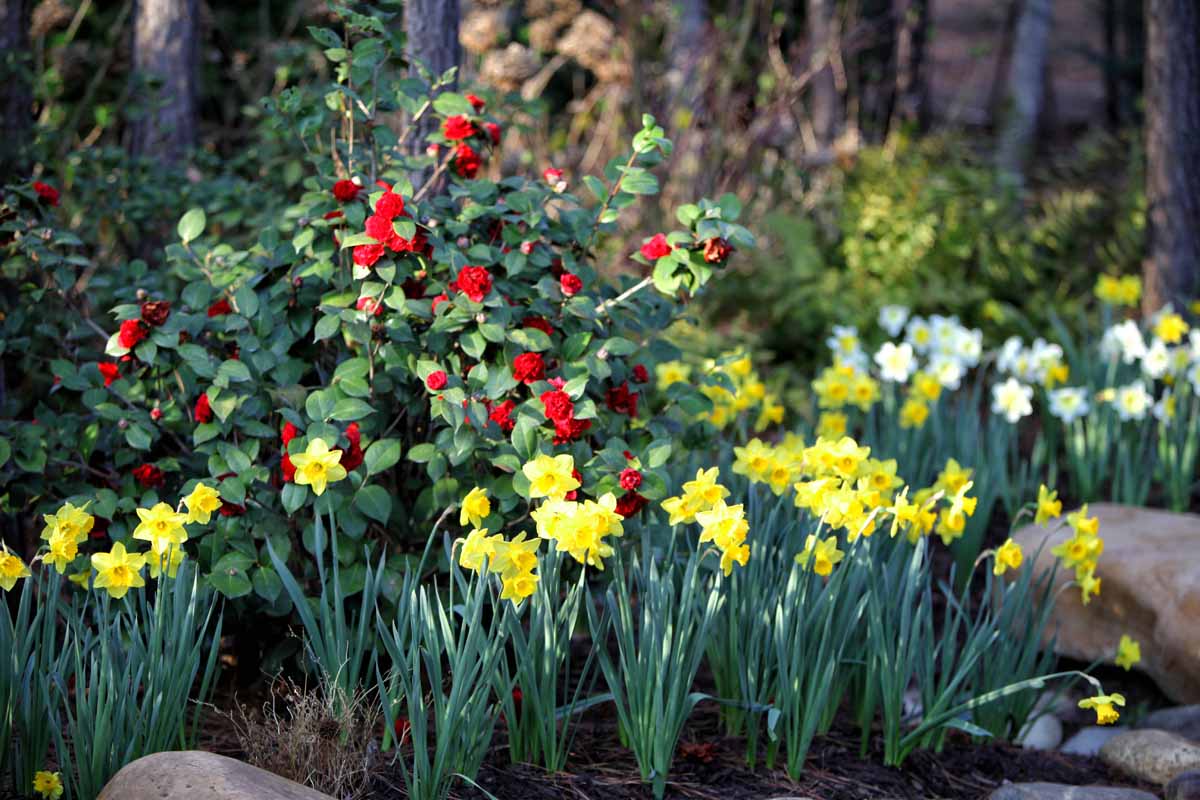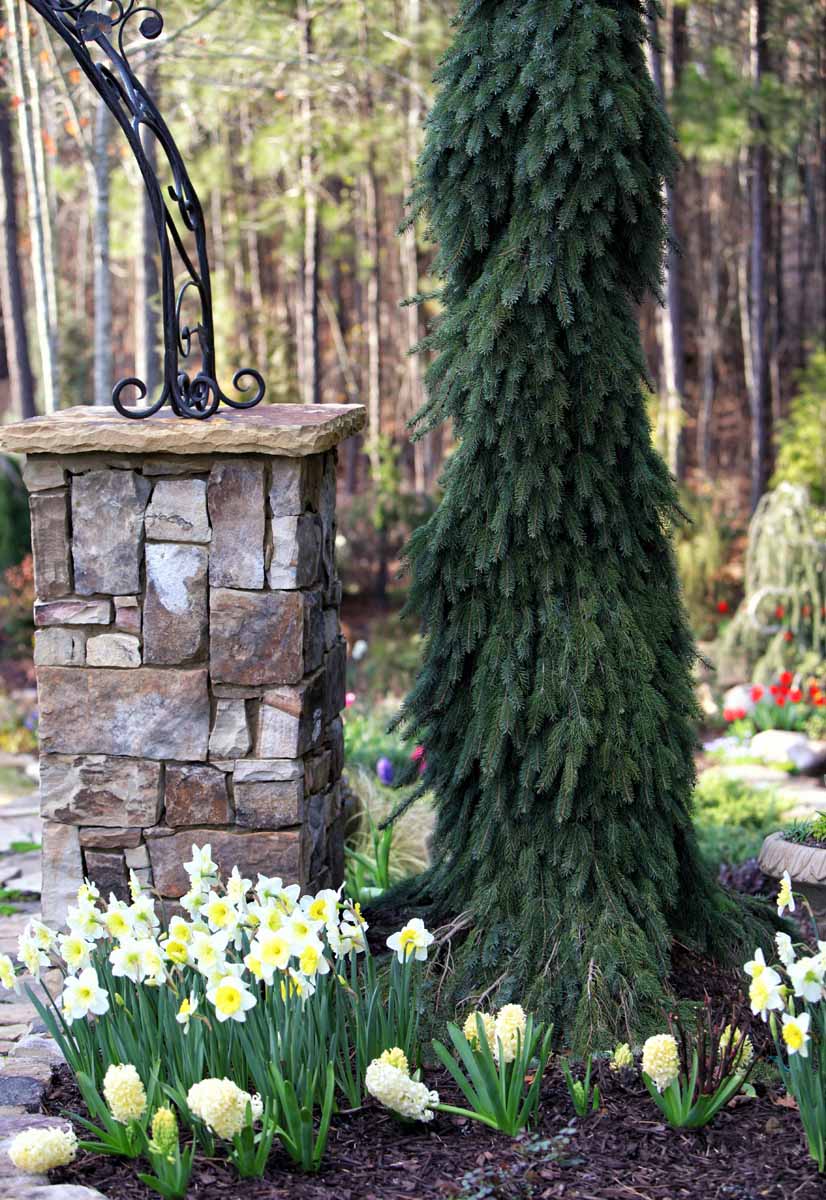 Want us to feature YOUR garden in the Garden Photo of the Day? CLICK HERE!
Want to see every post ever published? CLICK HERE!

**Check out the GPOD Pinterest page, where you can browse all the post in categories…fun! CLICK HERE!**