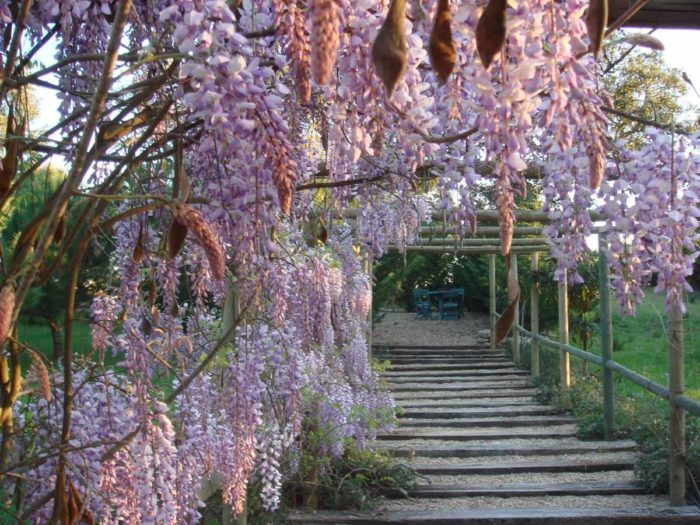 Boy, do I get excited when we get photos in from far-off countries! Today's photos are from Ana Abrantes.
I was tempted to "edit" Ana's words, but decided to let her speak as herself: "Hi, I live in Portugal, my garden have a very heavy soil, blue/dark clay. Anyway I try do my best and have some success here and there. I send a photo, last spring. Hope you all like. One exuberante "glicinea"."
That is one gorgeous wisteria path, Ana, and I don't know what the plant in the second photo is, but I LIKE it. Anyone know? Thanks, Ana, for showing us a piece of your garden!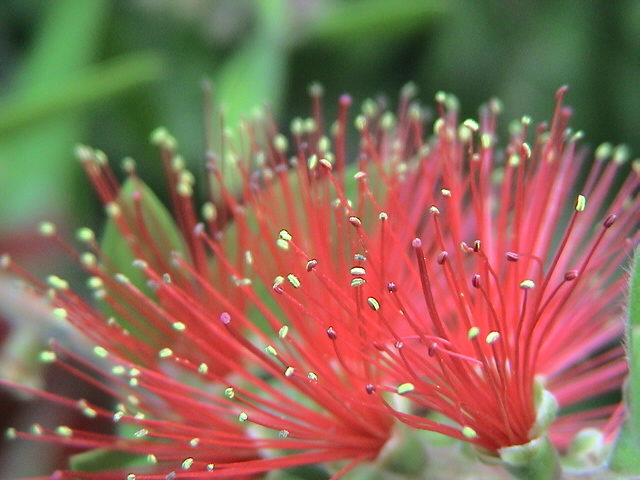 Want us to feature YOUR garden in the Garden Photo of the Day? CLICK HERE!
Want to see every post ever published? CLICK HERE!

**Check out the GPOD Pinterest page, where you can browse all the post in categories…fun! CLICK HERE!**