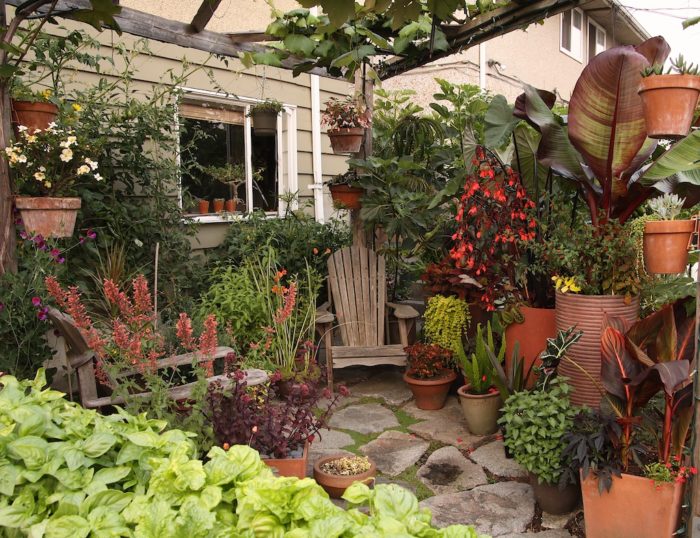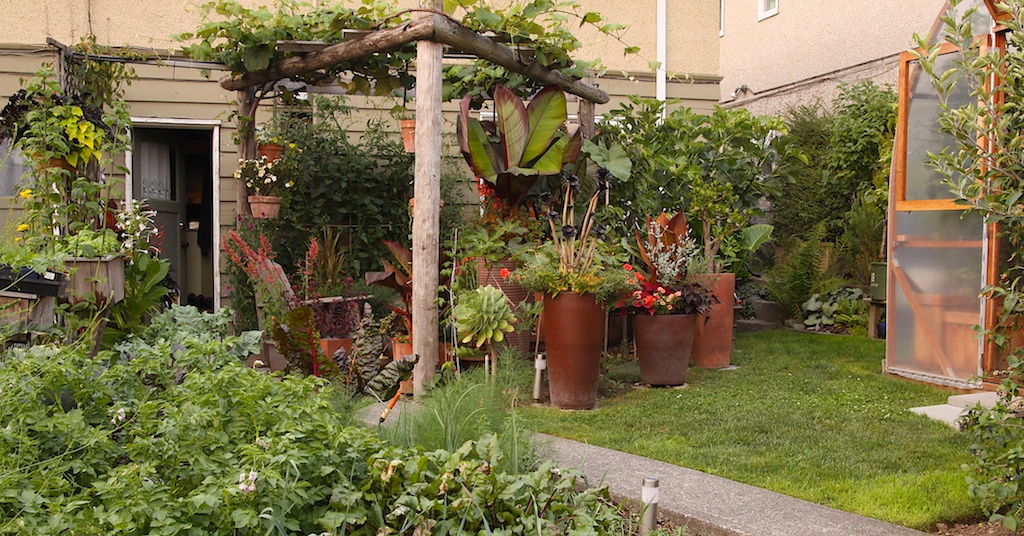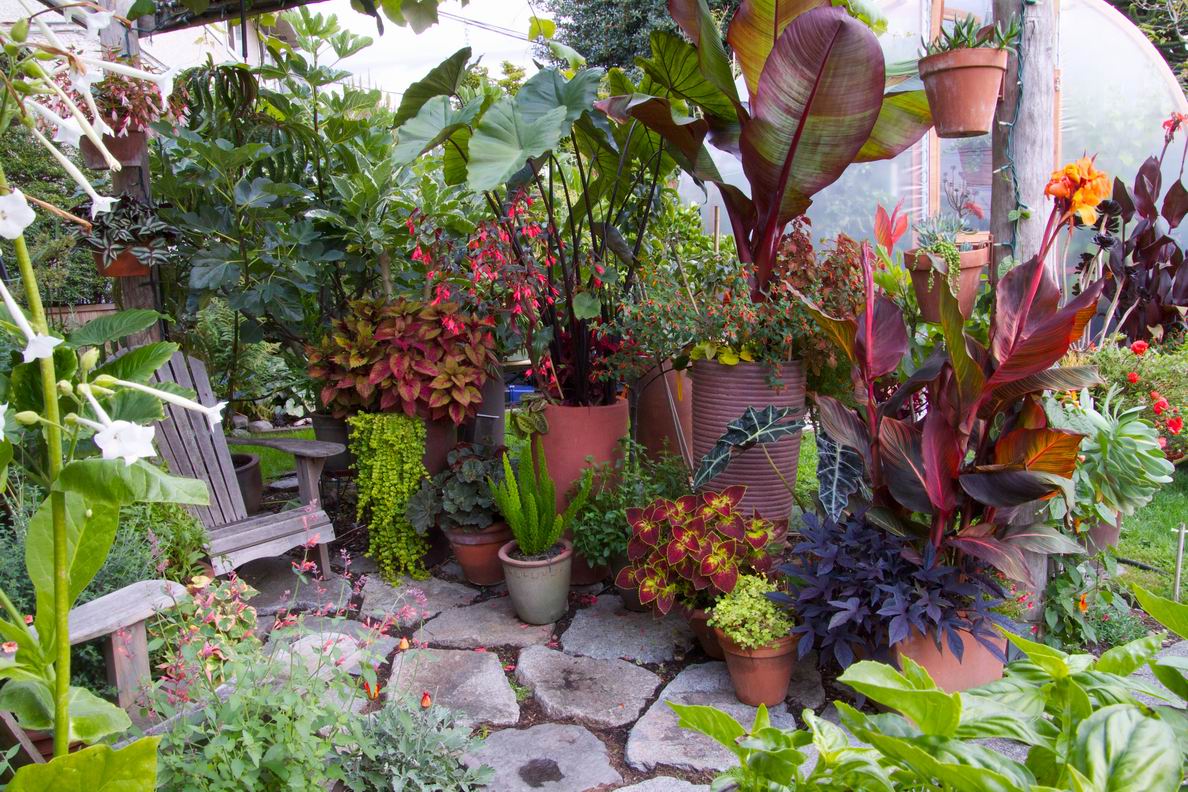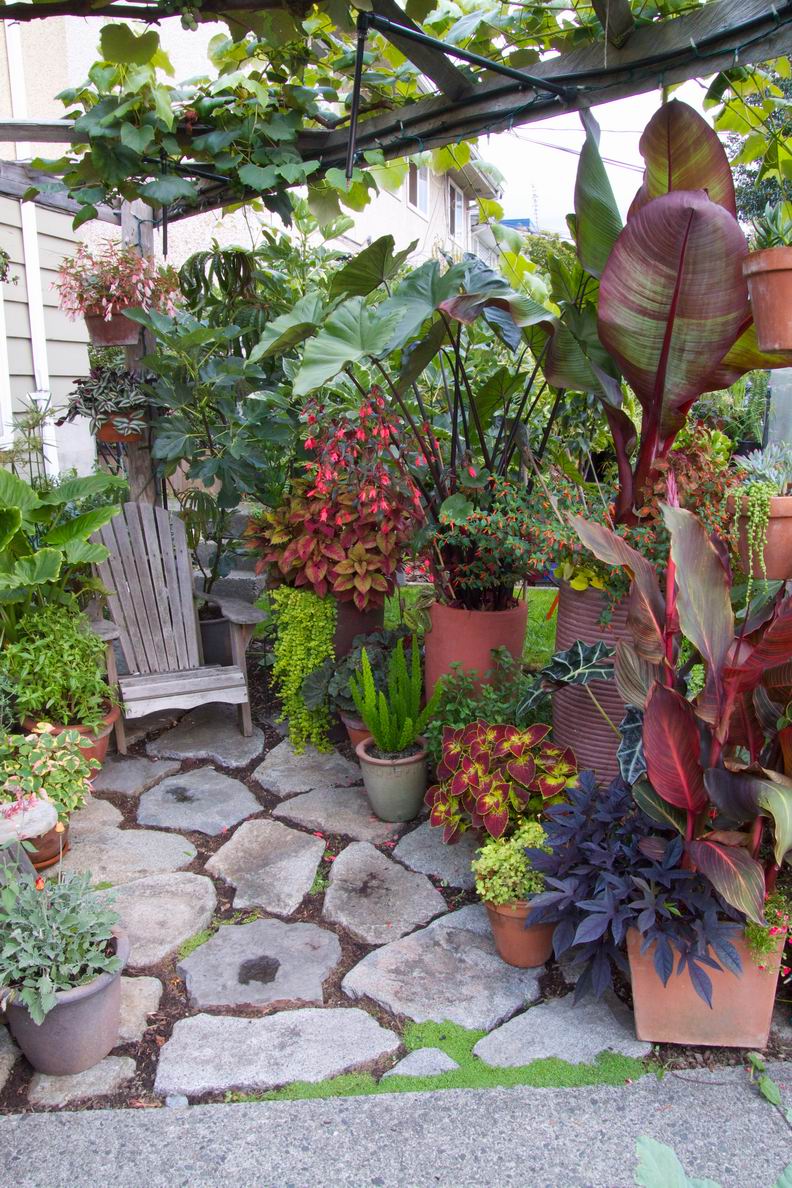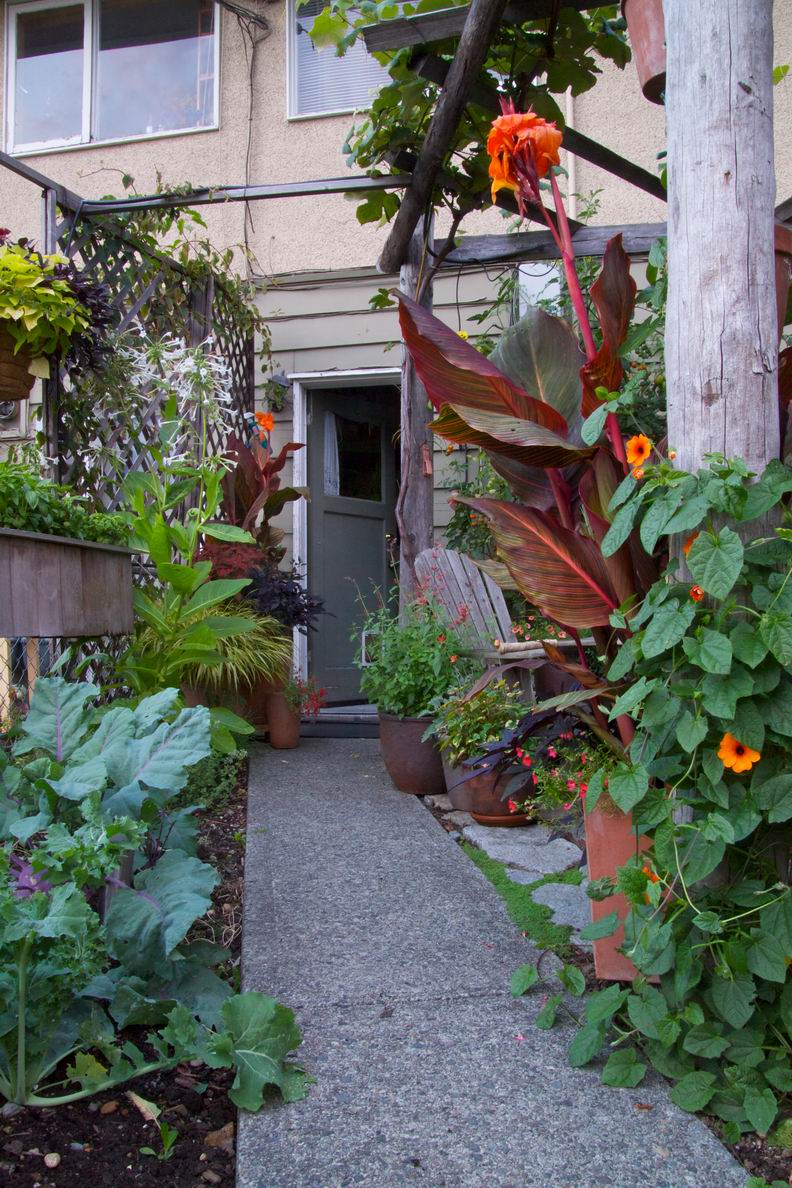 Today's photos are from garden designer Todd Holloway's private garden in Vancouver, B.C. He says, "This patio area was pieced together over a couple of months with granite stones found in various rock piles and at the beach. The arbor is all driftwood, also from the local beach. The planters have been accumulating over the years and some are extras from our landscape jobs. As are most of the plants. Most of the larger tropicals have been saved from previous years and overwintered in the greenhouse. As the season progresses, the fig trees, concord grapes and tomatoes enclose the patio, adding more shade and privacy. The rest of the yard is a virtual farm. I cram as many fruits and vegetables as I can into the small 20- by 50-foot space. Everything from Asian pears to zucchinis grow here, including some unconventional types such as kohlrabi, cape gooseberries, and persimmons. As long as it grows in this climate, I make an effort to grow it…" Thanks, Todd, for sharing your garden with us!
Welcome to the Fine Gardening GARDEN PHOTO OF THE DAY blog! Every weekday we post a new photo of a great garden, a spectacular plant, a stunning plant combination, or any number of other subjects. Think of it as your morning jolt of green.
Sign up to get new posts delivered to your inbox each morning so you'll always remember to take a look, or subscribe to our RSS feed. We look forward to sharing our garden travels with you.
If you think you have a photo that we should share on the Garden Photo of the day, email us. Send hi-res images to [email protected] with GPOD in the subject line. We'll only respond if we plan to use your photo.