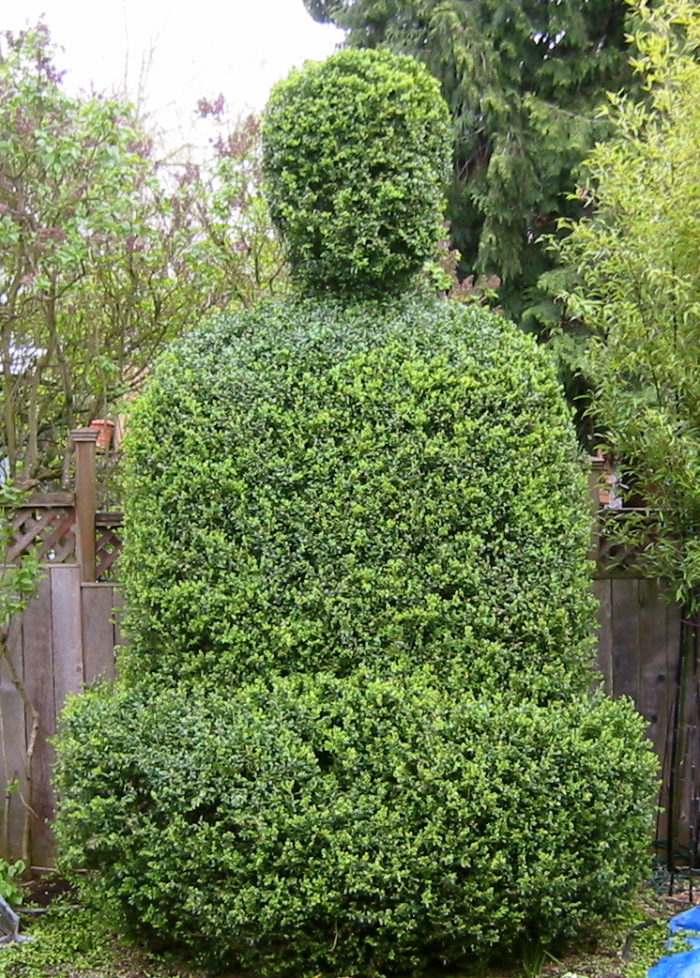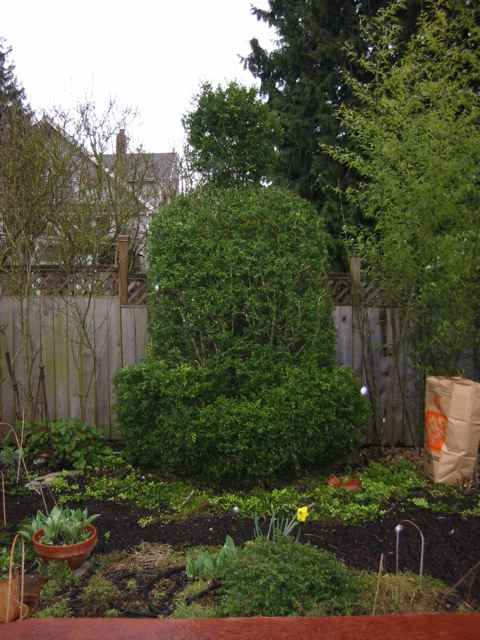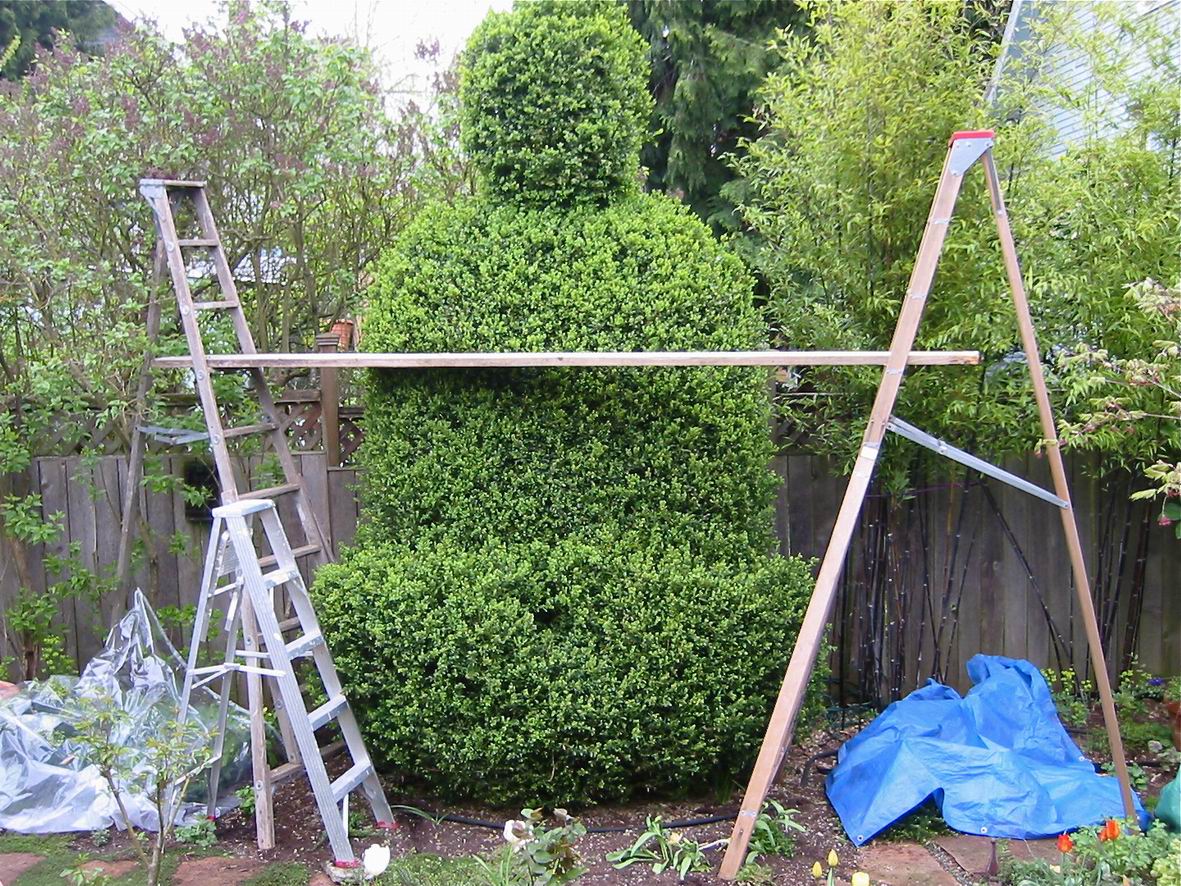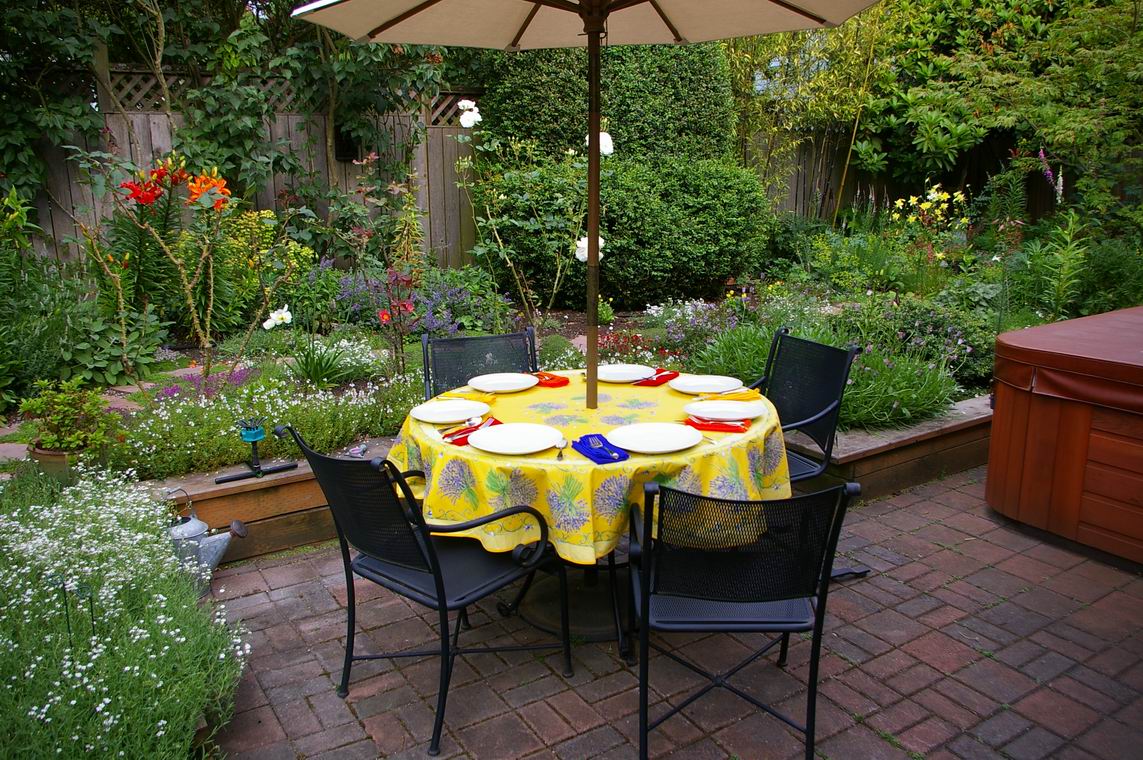 Today's GPOD is from Sherry Willis. She says, "I was advised against turning an ancient, overgrown boxwood into a topiary but I couldn't resist.  This is the result after about four years of endeavor. The Buddha was about 15 feet tall. I pruned it just about every year in Spring.  It was a fairly difficult job because part of it involved balancing on the fence (years of yoga helped!) I sold the house with its garden in 2008.  Alas, the new owners weren't up for the labor and the Boxwood Buddha is no longer." Thanks, Sherry, for sharing this with us!
For dozen of articles, tips, and videos on pruning your shrubs, click here!
Welcome to the Fine Gardening Garden Photo of the Day blog! Every weekday we post a new photo of a great garden, a spectacular plant, a stunning plant combination, or any number of other subjects. Think of it as your morning jolt of green.
Sign up to get new posts delivered to your inbox each morning so you'll always remember to take a look, or add us to your RSS feed. We look forward to sharing our garden travels with you.
If you think you have a photo that we should share on the Garden Photo of the day, email us. Send hi-res images to [email protected] with GPOD in the subject line. We'll only respond if we plan to use your photo.