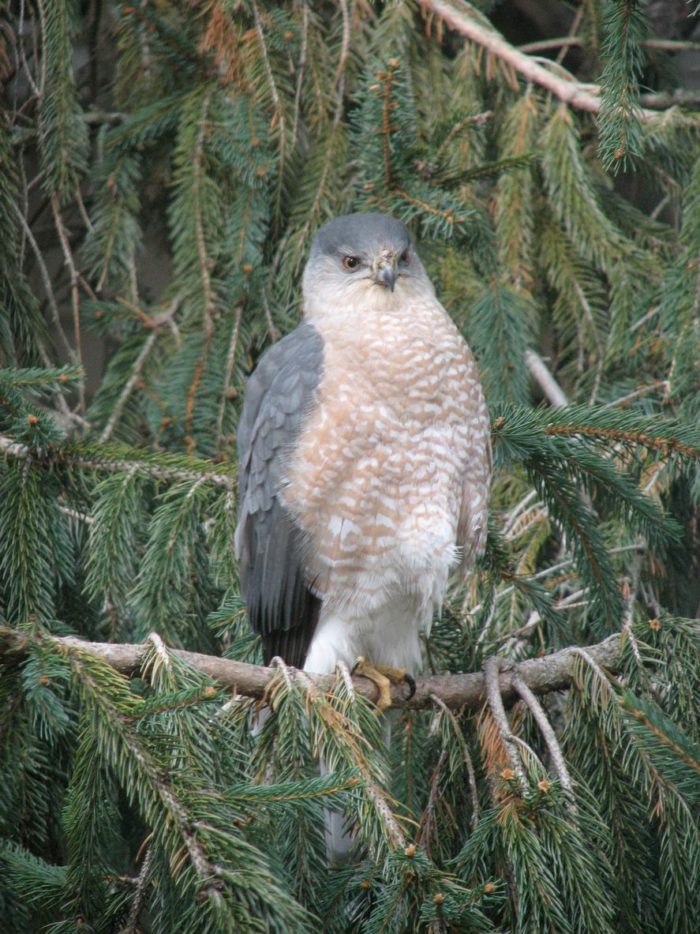 In response to Monday's post (Feed the birds), Denise Dyko of Millbrook, New York, sent in these photos of some wildlife in her garden. She says, "If you provide enough of a feast for the birds, you might invite bigger guests that feast on the backyard birds themselves.  My garden is less than a quarter of an acre in a small village but the hawks find it an adequate hunting ground—especially the immature hawks, who don't seem to mind a bench or a birdbath as a perch.  The sharp-shinned hawk is in a large spruce that towers above the bench." Thanks, Denise, for sharing your visitors with us!
Got any shots of wildlife feasting in your garden in fall and winter? Share them with us! While you're at it, send me shots of your kids and grandkids in the garden, too. We'd love to feature a week of the next generation of gardeners at work.
Welcome to the Fine Gardening GARDEN PHOTO OF THE DAY blog! Every weekday we post a new photo of a great garden, a spectacular plant, a stunning plant combination, or any number of other subjects. Think of it as your morning jolt of green.
Sign up to get new posts delivered to your inbox each morning so you'll always remember to take a look, or subscribe to our RSS feed. We look forward to sharing our garden travels with you.
READER PHOTOS: We love featuring your photos, too. If you think you have a photo that we should share on the Garden Photo of the day, email us. Send hi-res images if possible. We'll only respond if we plan to use your photo.