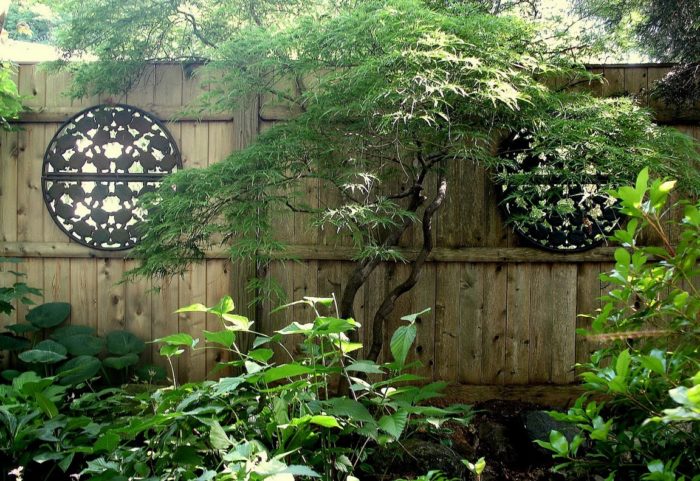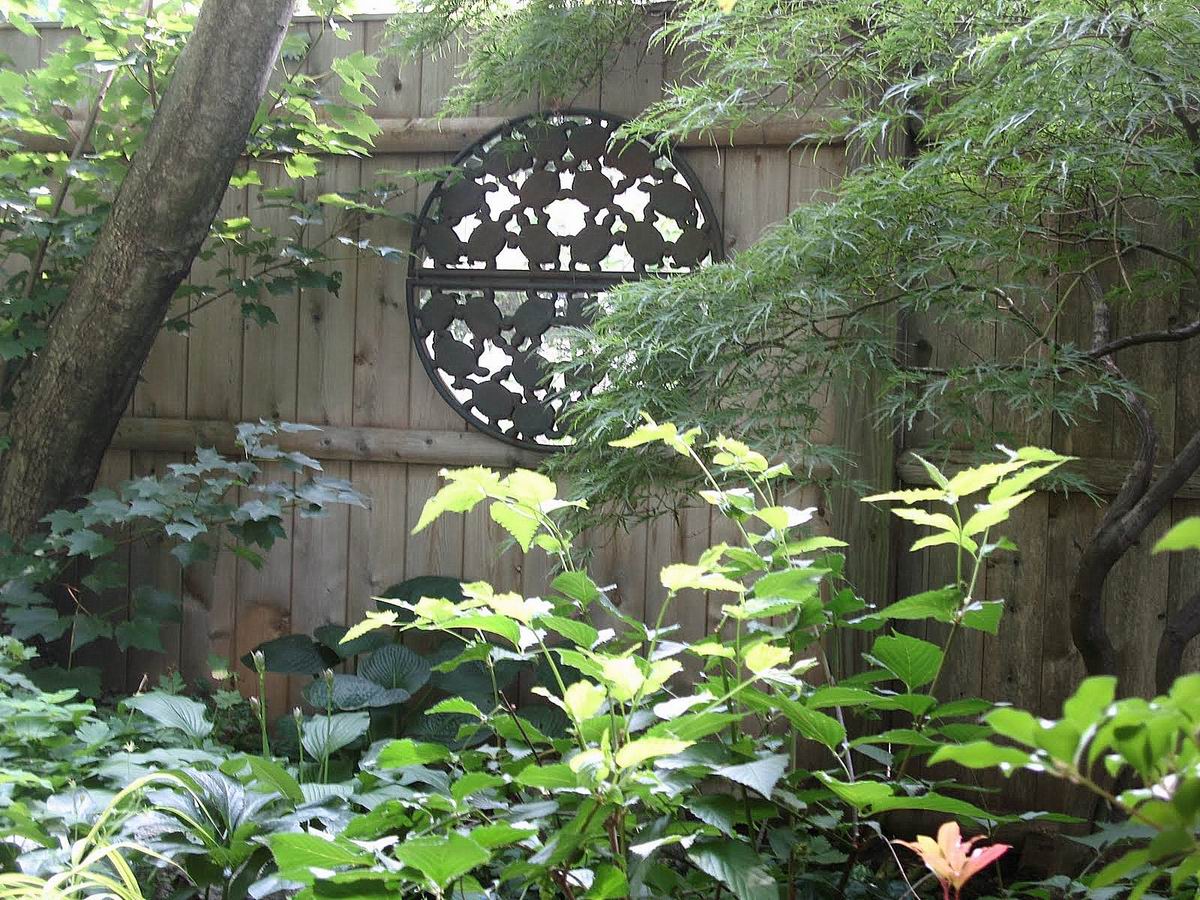 Today's photo is from Mindy Arbo in Winchester, Massachusetts. She says, "To distract visitors from some newly built houses next door, we borrowed from a Japanese design element called The Borrowed View, which, in our case we adapted to a Faux Borrowed View. We created and hung two circular mirror 'windows' which brighten up a formerly dead spot by reflecting sunlit greenery, branches and sky. Now, as you round that bend in the path , your eyes are drawn downward to the mirrors which give the effect of two round see-through windows/peepholes seemingly showing sunny foliage in the garden next door! They do fool a lot of visitors who seem to enjoy the trick!  To see more about them and how they were made, click here: http://www.cottonarboretum.com/garden-lessons/design/the-view/." Thanks, Mindy, for sharing this with us!
Welcome to the Fine Gardening Garden Photo of the Day blog! Every weekday we post a new photo of a great garden, a spectacular plant, a stunning plant combination, or any number of other subjects. Think of it as your morning jolt of green.
Sign up to get new posts delivered to your inbox each morning so you'll always remember to take a look, or add us to your RSS feed. We look forward to sharing our garden travels with you.
If you think you have a photo that we should share on the Garden Photo of the day, email us. Send hi-res images to [email protected] with GPOD in the subject line. We'll only respond if we plan to use your photo.