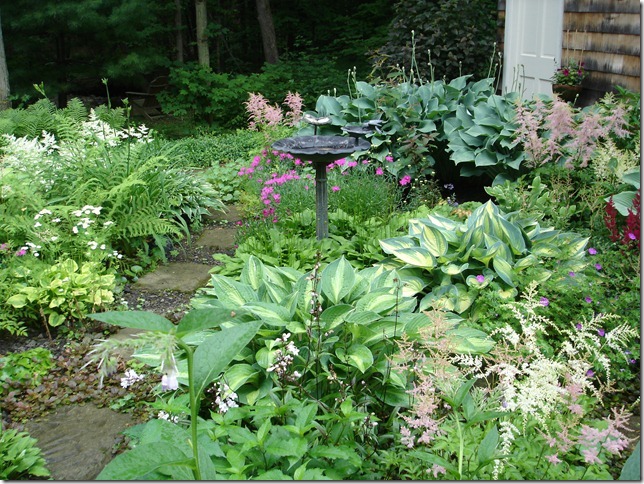 Today's photo is from Mary Jane Hayhurst in Orchard Park, New York. She says, "This is the view from our porch and as you enter from the driveway. In the foreground is hostas, ferns, astilbes, wild ginger, epimedium, lady's mantle, variegated Solomon's seal, feverfew, perennial geraniums, Penstemon digitalis 'Husker Red', and comfrey. in the background is ninebark. A walkway leads to Adirondack chairs overlooking our creek. I have a great love for shade gardens. There are several on our property with over 100 hostas."
Thanks for sending it your photo, Mary Jane. Your garden is beautiful!
Send in your photos, folks! Email me at [email protected].