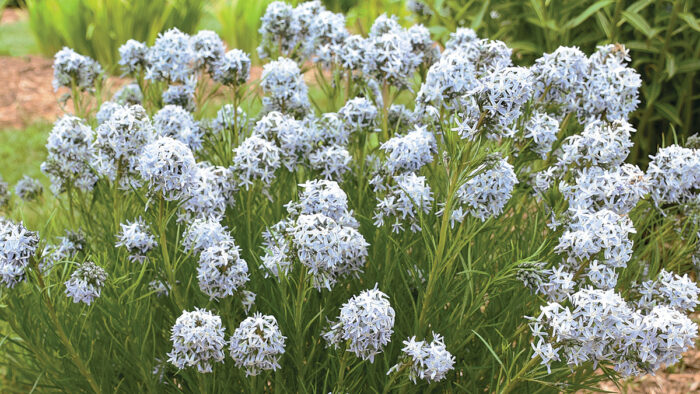 Whether you're walking through your local garden center, flipping through the pages of your favorite catalog, or scrolling the website of an online retailer, the sheer number of plant choices can be overwhelming. With timeless, classic varieties as well as plenty of new releases every year, it can seem impossible to decide which plants should make it to your shopping cart. Thankfully, regional experts are here to help. We asked these experts to pick four plants that anyone in their region would do well by buying this year. If they don't make the cut this year, they are at least worth adding to your wish list. Below, find four fabulous plants for the Southeast that you should add to your shopping list.
---
1. 'Mary Nell' smooth hydrangea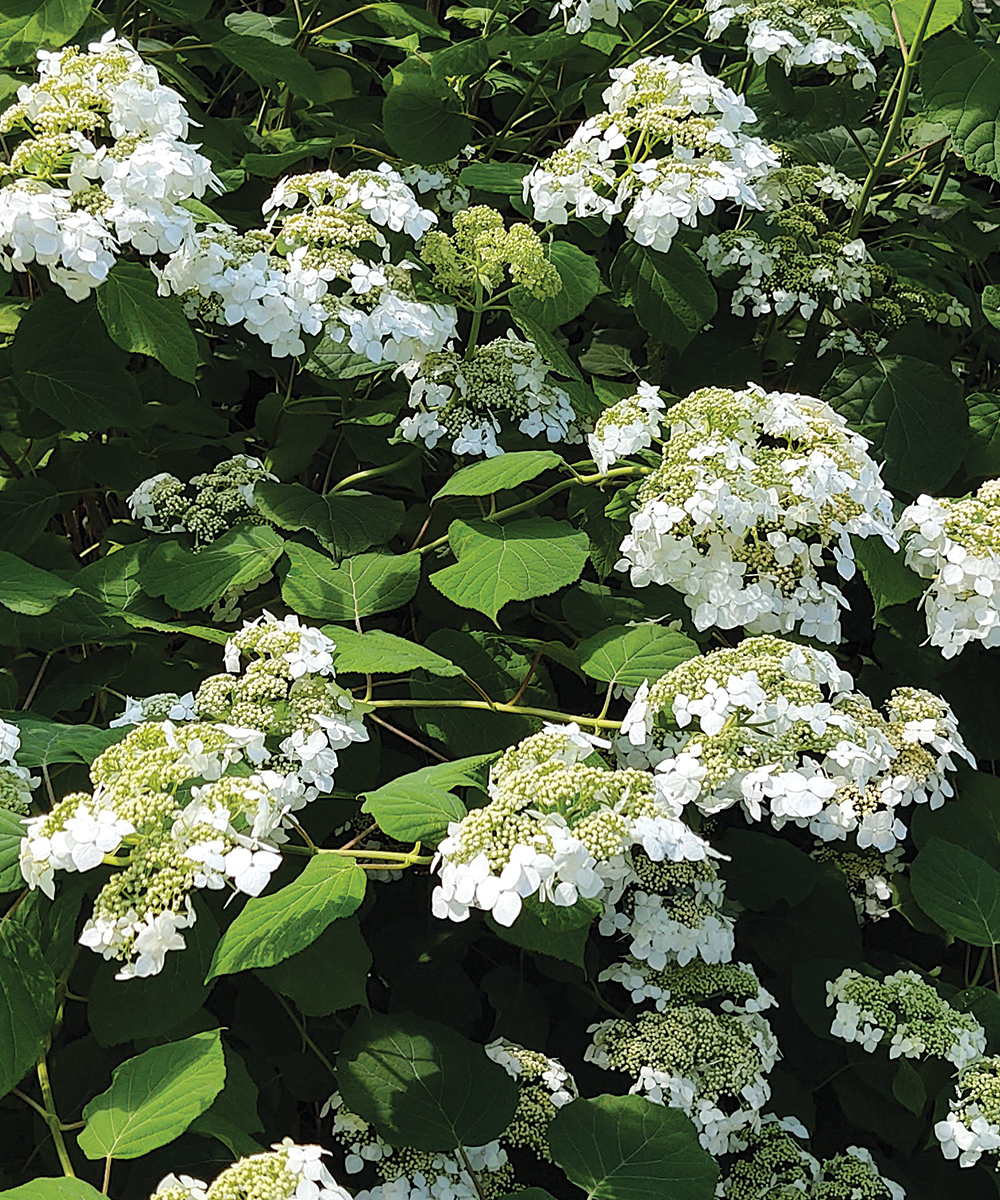 Name: Hydrangea arborescens 'Mary Nell'
Zones: 4–9
Size: 5 feet tall and 6 feet wide
Conditions: Full sun to partial shade; average to moist, well-drained soil
Native range: Eastern United States, west as far as Oklahoma
'Mary Nell' is a lesser-known cultivar of one of our most desirable native shrubs. On a recent visit to Mt. Cuba Center's native hydrangea trial, I found it to be the obvious standout for its creamy white lacecap flowers with large, sterile florets in a prominent double row around the outer edge. 'Mary Nell' would be perfectly at home along the woodland's edge or in a garden bed with high, bright, dappled shade. Keep pruning to a minimum to develop a woody structure within the shrub. It does best in rich, loamy soil but is highly adaptable and performs admirably under less-than-ideal conditions.
2. 'String Theory' bluestar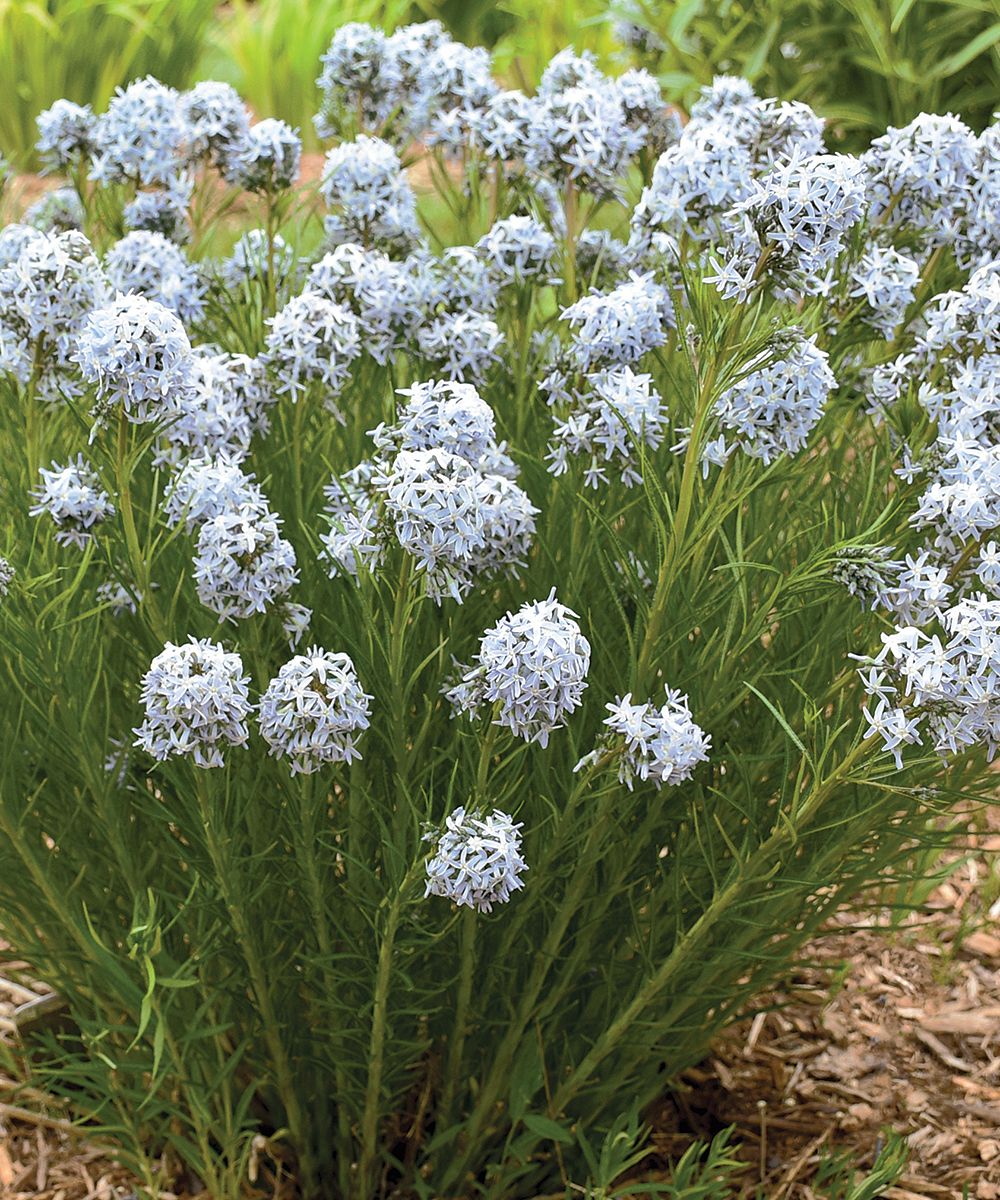 Name: Amsonia 'String Theory'
Zones: 5–8
Size: 18 to 22 inches tall and 32 to 36 inches wide
Conditions: Full sun; average to poor, moderately moist soil
Native range: Southeastern United States
Arkansas bluestar (Amsonia hubrichtii, Zones 5–8) has long been on my short list of excellent plants, with its large clusters of icy blue spring flowers and soft, threadlike foliage. It is easy to grow, drought-tolerant once established, and insect and disease resistant. In addition, it tolerates a wide range of soil conditions and has great fall color. If the species has any faults, they are that its foliage can sometimes get chlorotic and that its mature width of 5 to 6 feet means it doesn't always fit in smaller gardens. 'String Theory' grows about one-third smaller and remains healthy green until autumn, when it turns vibrant, golden yellow.
3. 'Redemption' elephant's ear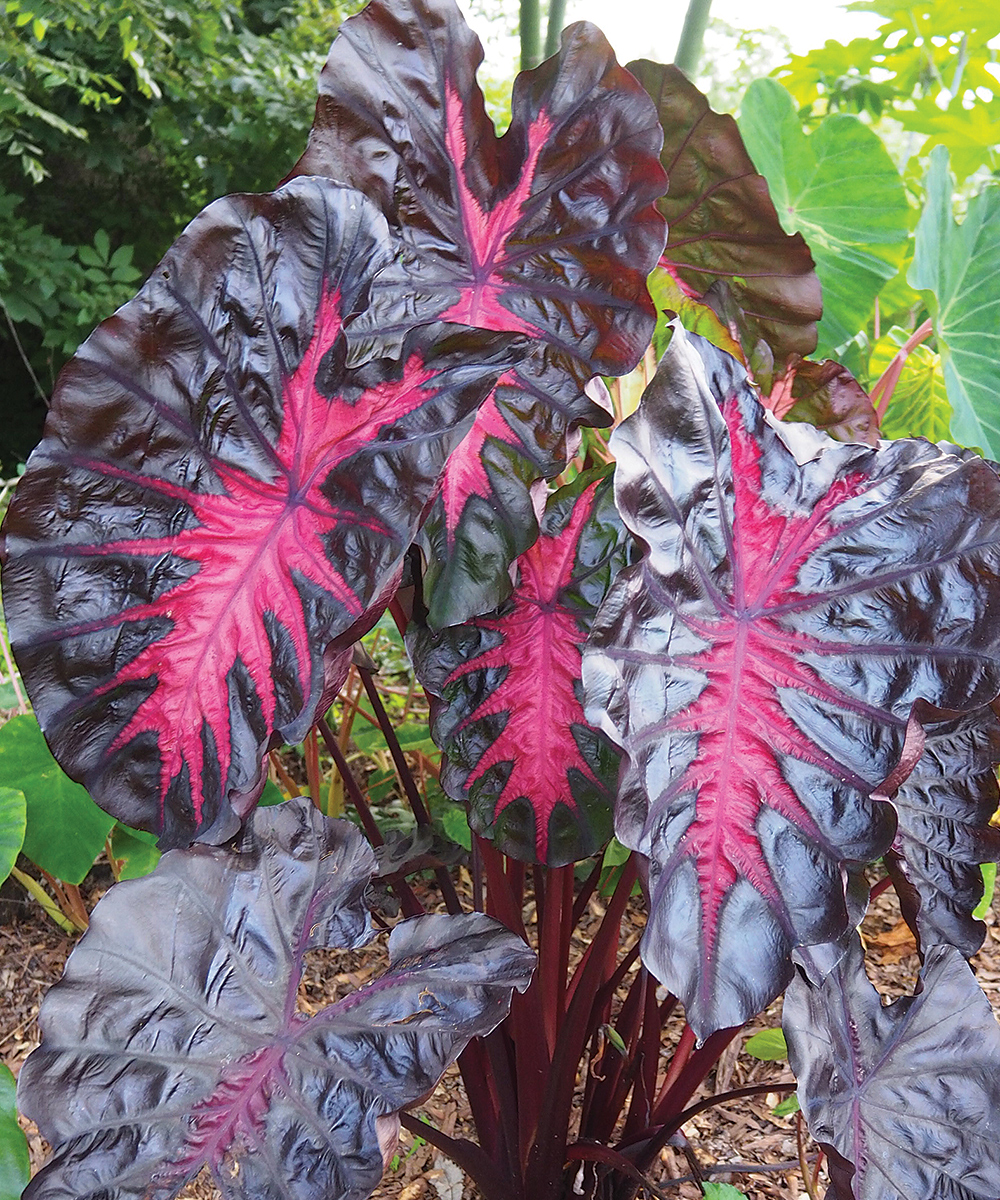 Name: Colocasia 'Redemption'
Zones: 7–10
Size: 3 to 6 feet tall and wide
Conditions: Full sun; moist, rich soil
Native range: Hybrid
From the breeding program of the imaginative and creative Brian Williams, 'Redemption' is the very first elephant's ear of its kind. More than a decade of breeding and evaluation has gone into the creation of this robust, glossy, black-leafed form with a raspberry pink starburst that radiates from the center of each leaf. Every year, I wait with bated breath for the new introductions for the coming season from some of my favorite tropical plant sources. I'm certain I gasped out loud when I saw the first images of 'Redemption'. You can be sure that my name is on the waiting list for 2022!
4. Delavay's schefflera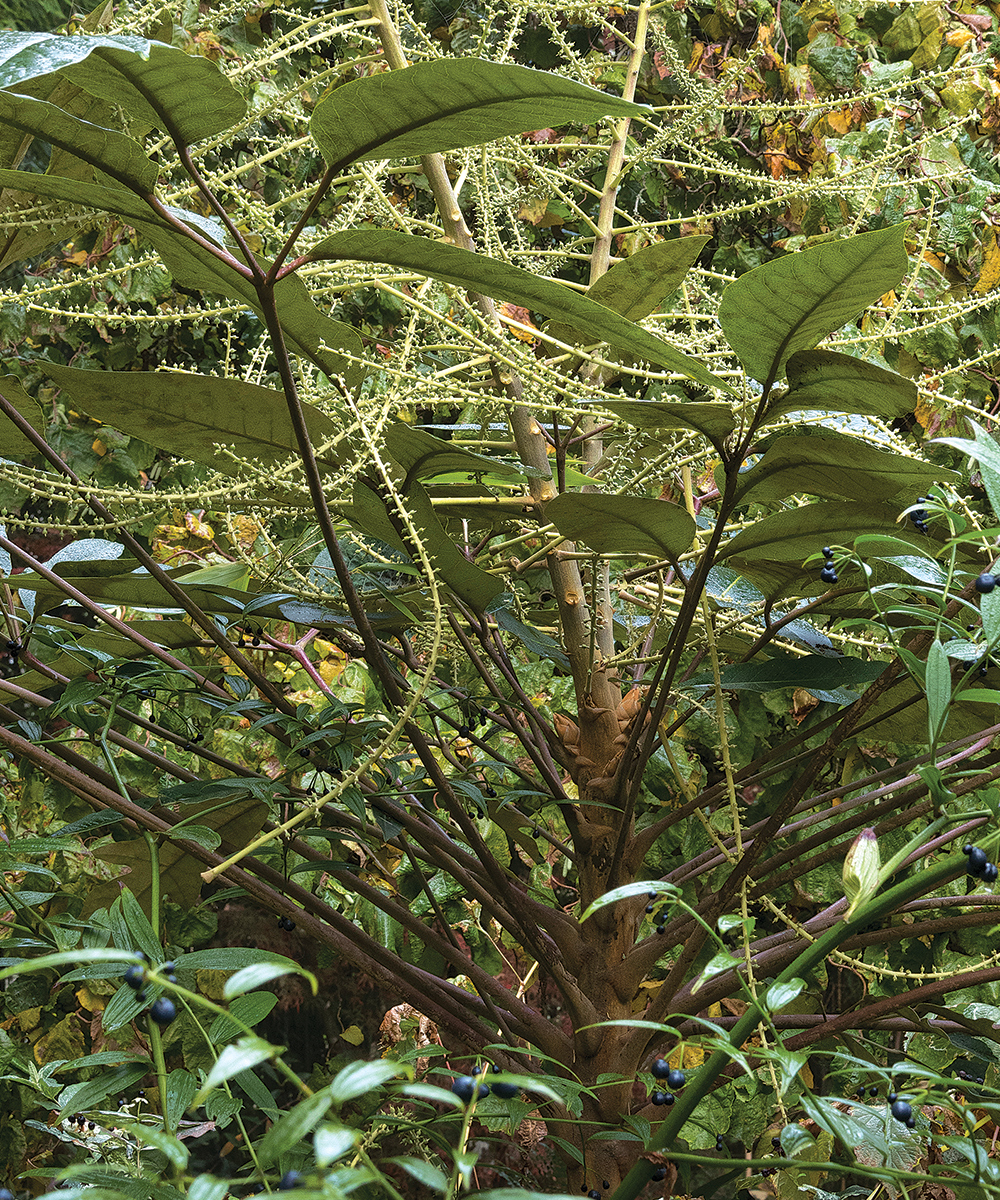 Name: Schefflera delavayi (syn. Heptapleurum delavayi)
Zones: 7–9
Size: 6 to 10 feet tall and 6 feet wide
Conditions: Full sun to partial shade; moist, well-drained soil
Native range: China
If you have a penchant for collecting plants, and maybe some desire to one-up your gardening friends, this is your plant—or at least one of them. The semi-glossy, dark green compound leaves, whose leaflets radiate from the center like the spokes of a wheel, may reach nearly 2 feet across on well-grown plants. Growing slowly to at least 6 feet tall and wide, this is the perfect choice for adding a tropical touch to a temperate garden. With mature plants, late summer and fall will find you admiring 3-foot-long, bottlebrush-like sprays of tiny white flowers (pictured). In the colder end of its range, some winter protection is helpful.
---
Troy B. Marden is a plantsman and garden designer from Tennessee who leads garden tours around the world through Troy B. Marden Travel.