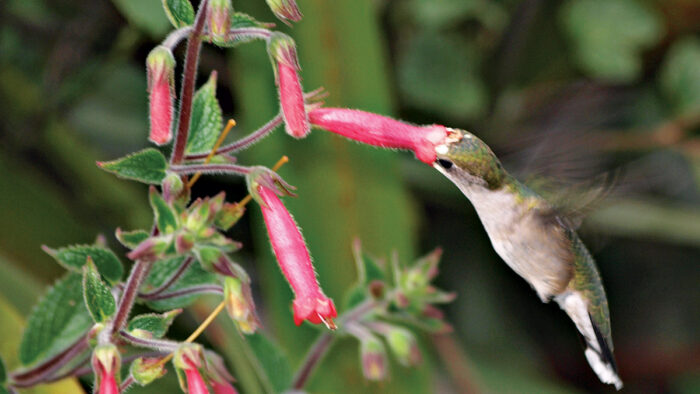 As William Cullina mentions in his article on plants for birds, the sad reality is songbirds are disappearing: "Habitat loss, pesticides, and the accompanying decline of insect populations have contributed to a loss of 25 to 30 percent of North American songbirds since 1970."
But gardeners can help, and it just requires buying new plants! By growing more plants that help support local bird populations, you can do your part. Find plants for birds in the Southeast below, and discover even more plants for birds in William's article, Native Plants for the Birds.
---
1. Berry Poppins® Winterberry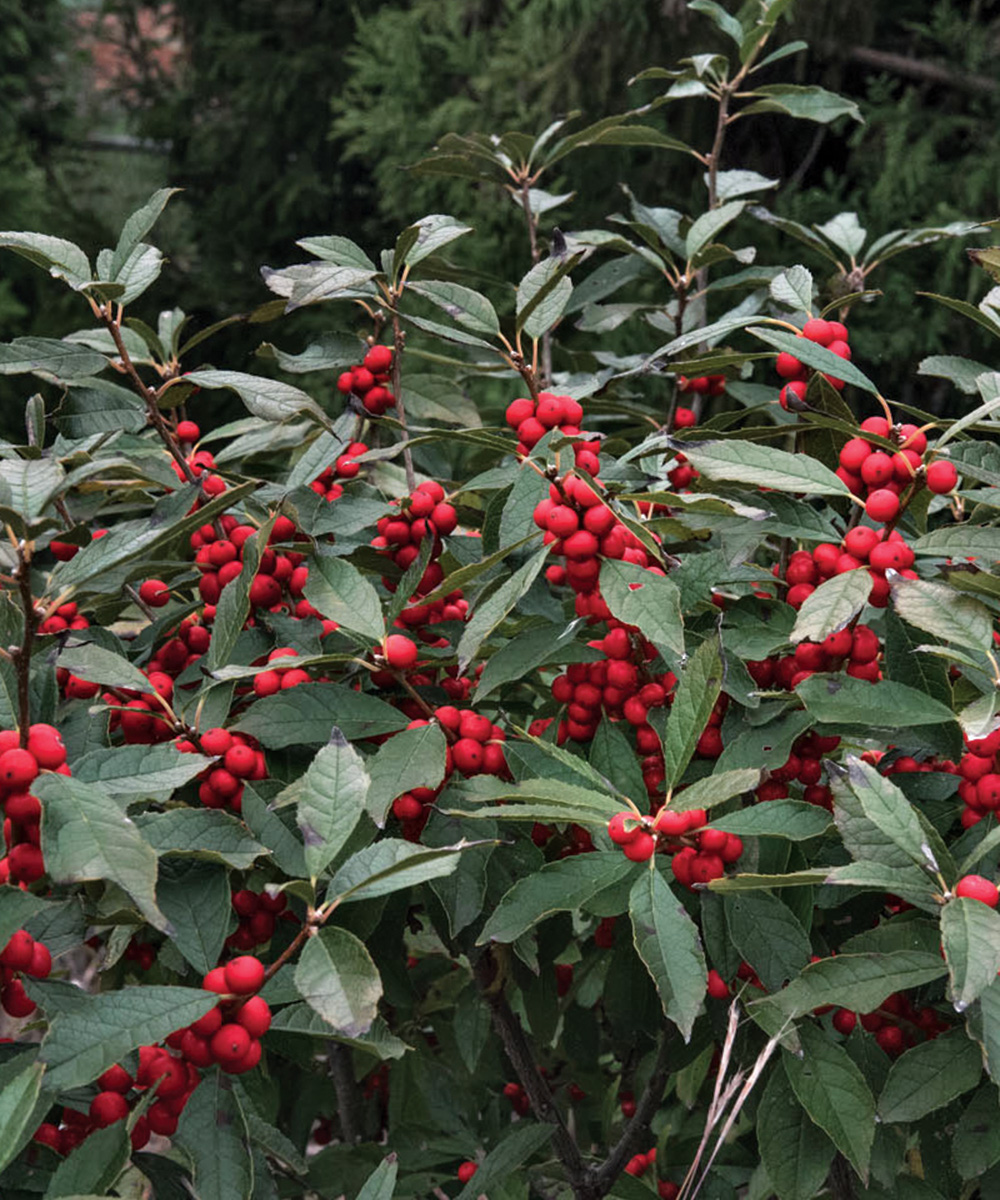 Name: Ilex verticillata 'Farrowbpop'
Zones: 3–9
Size: 4 feet tall and wide in seven years
Conditions: Full sun to partial shade; average to moist soil
Native range: Eastern North America
Our native deciduous hollies are a great source of food for birds, and when the cedar waxwings come through town, winterberries are their first stop. The straight species can grow quite big, but this selection has large, brilliant red berries on a compact plant. I've found it to be one of the most reliable fruiting forms I've grown, with big crops every year. Like all hollies, it needs a male to ensure a good berry set. Plan to grow one Mr. Poppins® winterberry (I. verticillata 'Farrowmrp', Zones 3–9) for every three to five Berry Poppins® plants. Fruiting is best in full sun, but the plants will tolerate some shade.
2. 'Scarlet O'Hara' Hardy Sinningia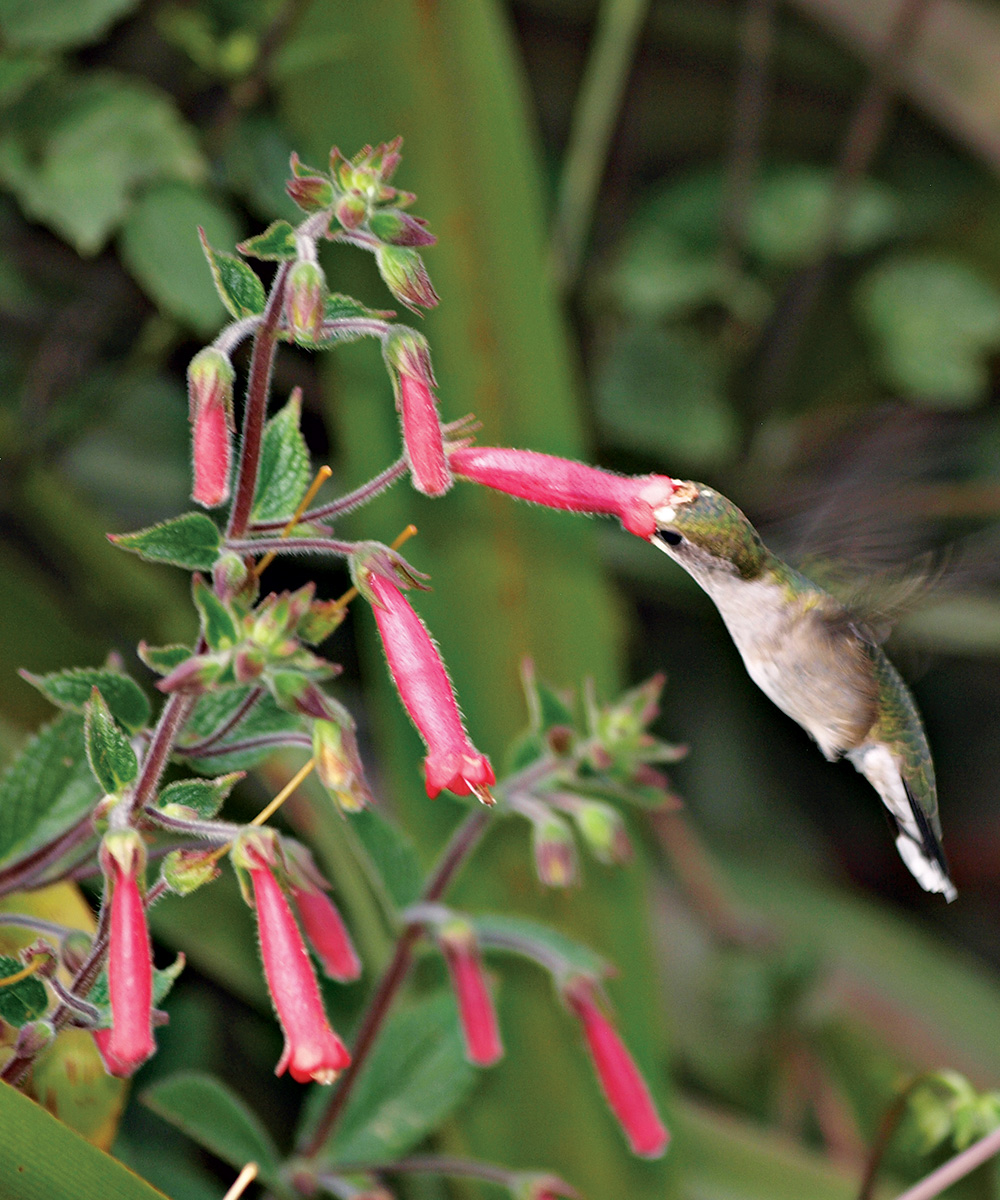 Name: Sinningia 'Scarlet O'Hara'
Zones: 7–10
Size: 3 feet tall and 2 feet wide
Conditions: Full sun to partial shade; well-drained soil
Native range: Hybrid
Few plants are as sure to attract hummingbirds as this hardy relative of African violets. Its felted leaves are held on upright burgundy stems and topped from early April until frost with 2-inch red tubular flowers. As a bonus, deer seem to leave the fuzzy leaves alone. Several times a summer I remove the spent flower stalks down to their leaves to tidy the display and keep my plants flowering heavily. I find that hardy sinningia performs best in full sun, but it will tolerate some light shade. Well-drained soil, however, is a must.
3. 'Golden Arrow' Arrowwood Viburnum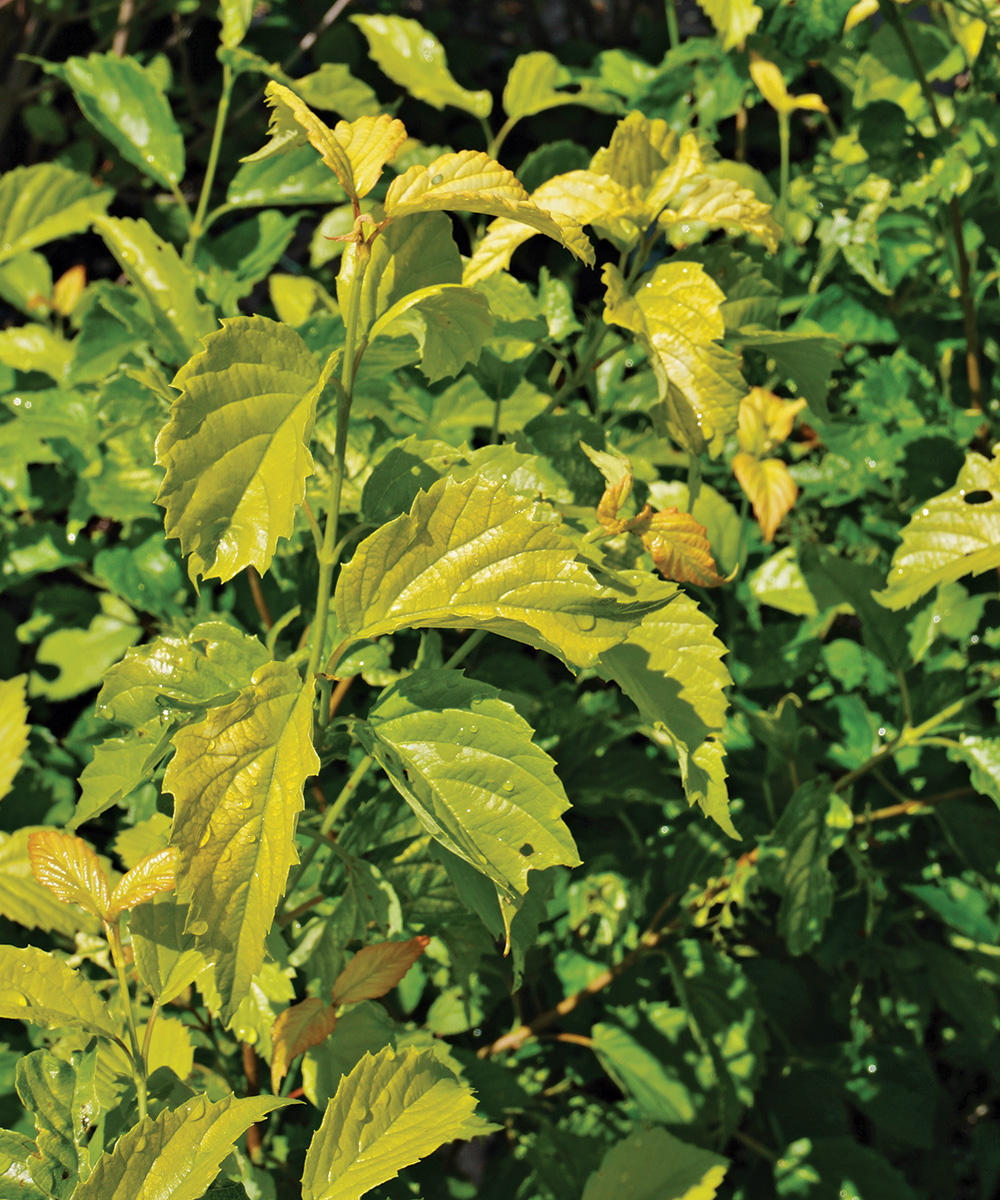 Name: Viburnum dentatum 'Golden Arrow'
Zones: 3–9
Size: 8 feet tall by 8 feet wide in 10 years
Conditions: Full sun to partial shade; average to moist, well-drained soil
Native range: Eastern North America
What's better for both birds and an exuberant garden than a bright, gold-leafed native viburnum? The foliage on this arrowwood selection, found by plantsman Jon Roethling and introduced through the JC Raulston Arboretum, emerges brilliant gold and holds its color well into summer. I have found it to be quite sun tolerant if given adequate moisture, but it will grow happily in more shade, where it serves as a bright beacon. Flat clusters of white flowers in late spring give rise to generous bunches of blue-black berries much loved by birds.
4. 'Royo' Eastern Red Cedar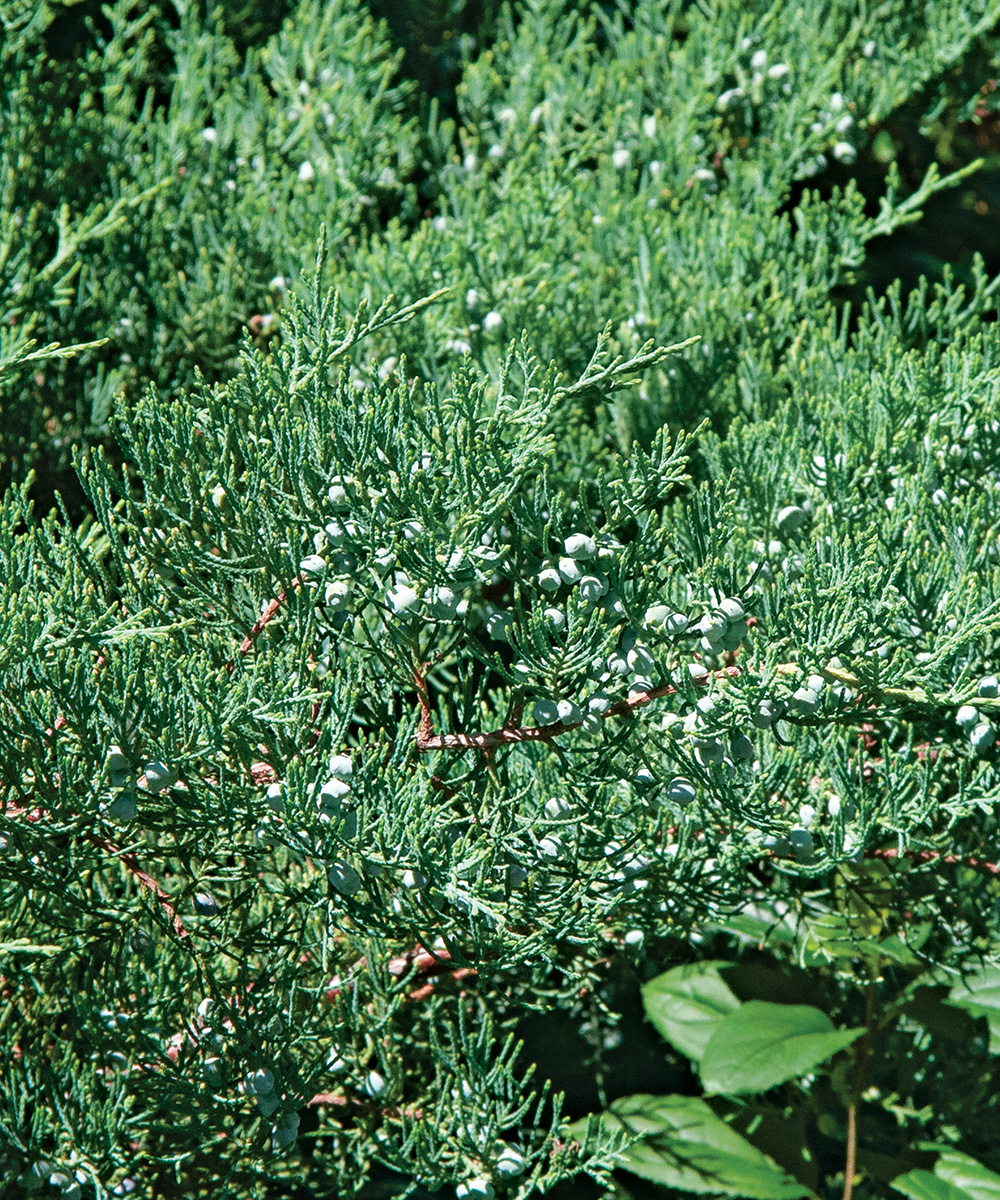 Name: Juniperus virginiana 'Royo'
Zones: 3–9
Size: 3 to 4 feet tall and 8 to 10 feet wide in 10 years
Conditions: Full sun; average to dry, well-drained soil
Native range: Eastern North America
This low, wide-spreading form of our native red cedar makes an eye-catching display of vivid, frosty-blue needles with long and threadlike branch tips. While a male plant is needed for it to produce large crops of blue fruit, in much of the South the species is so ubiquitous that a male will likely be growing somewhere in the vicinity. The National Wildlife Federation says that junipers are one of the top 10 plants for wildlife, providing winter food and a very warm nesting site for birds. It has been suggested that 'Royo' may be a hybrid, which could explain its unusual growth habit, but no matter what, it is hard to beat for toughness, beauty, and utility. Avoid planting it where the ground stays wet for extended periods.
---
Mark Weathington is the director of the JC Raulston Arboretum at North Carolina State University in Raleigh, North Carolina.