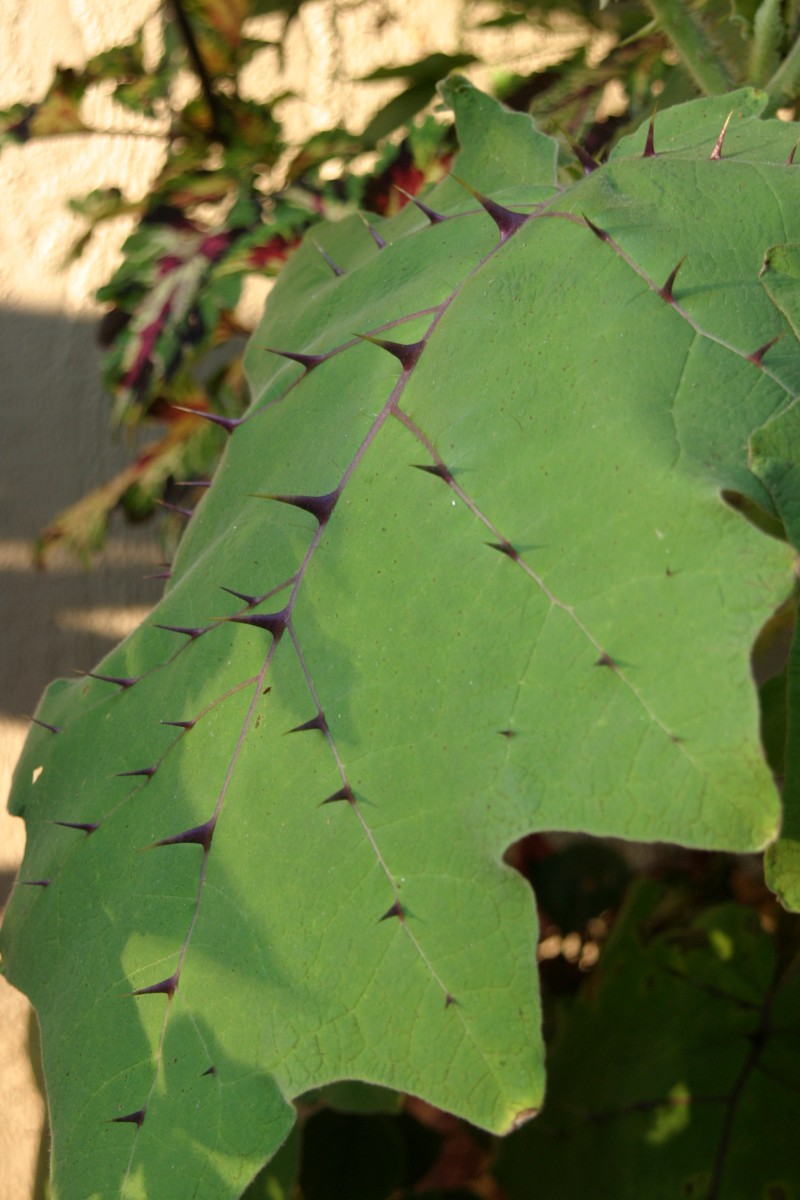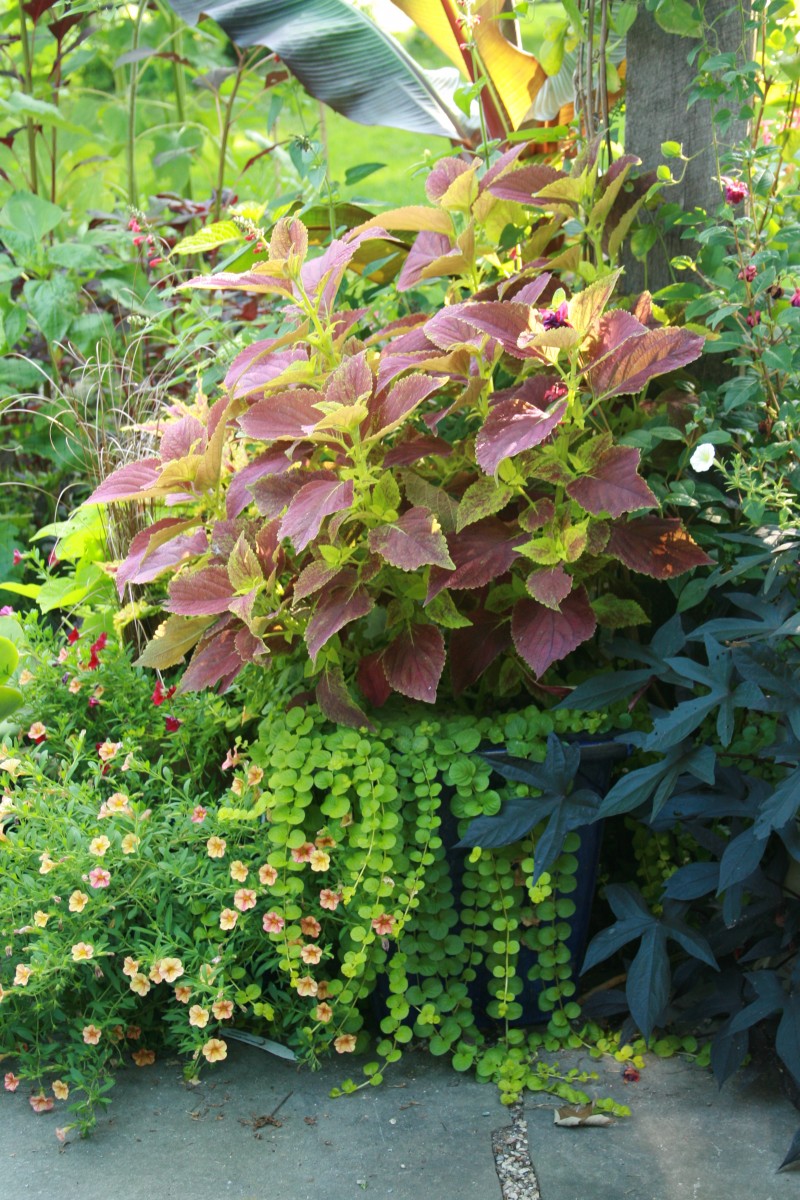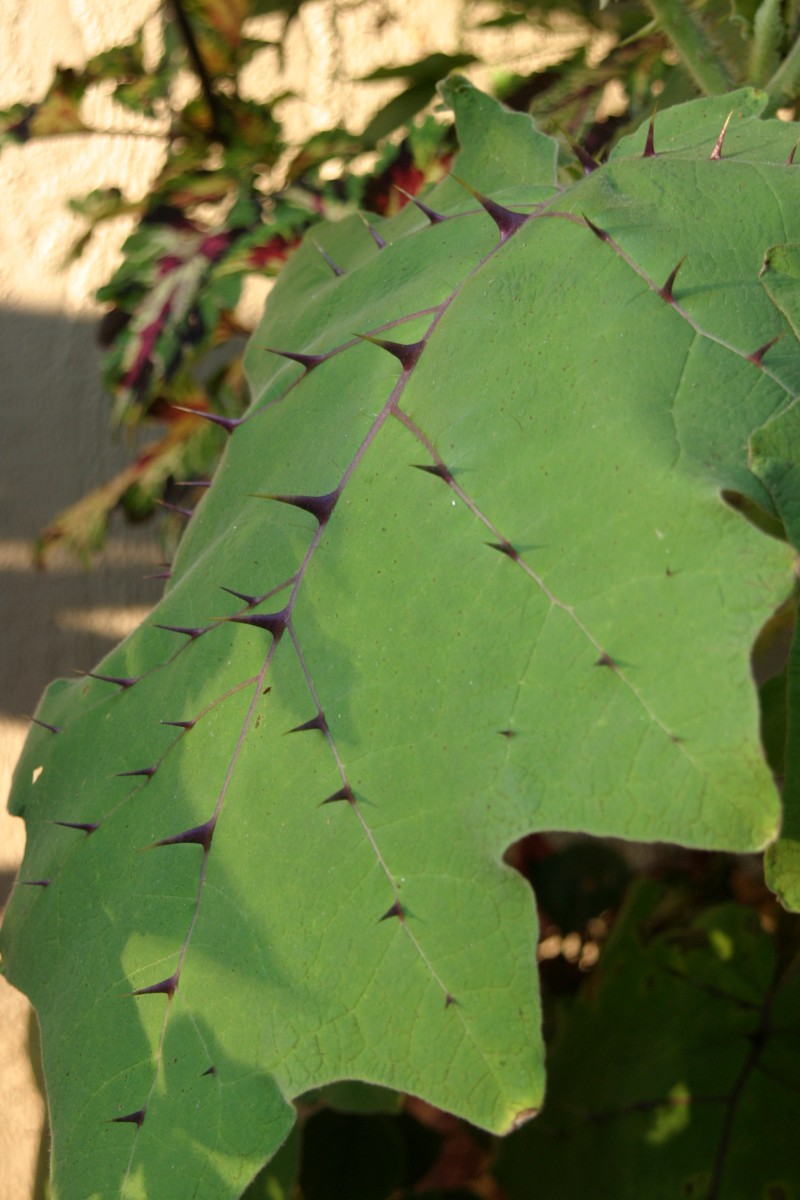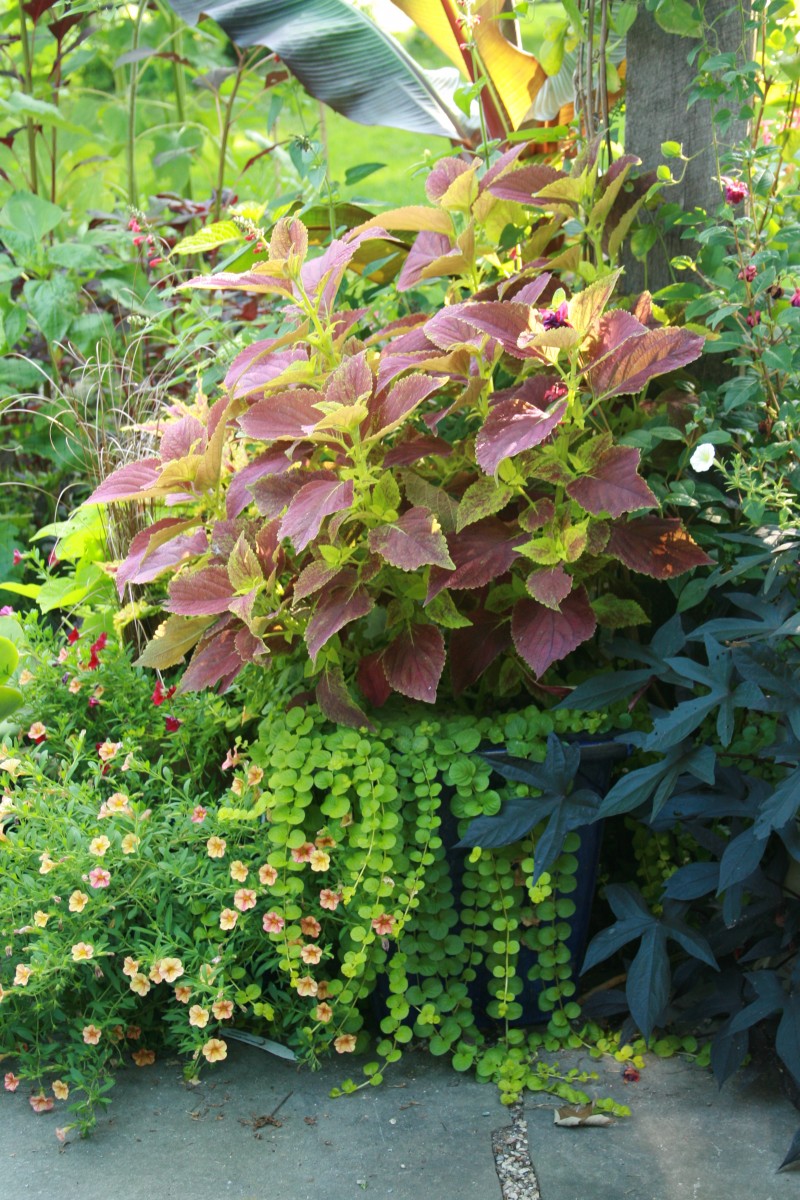 It's not even 2009, and I'm already thinking about what plants I want to buy next year. A big number of them are plants that I grew this year that it seems I can never go without again, like the 'Texas Parking Lot' coleus (Solenostemon scutellarioides 'Texas Parking Lot', A.K.A. 'Alabama Sunset') I recommend to every single person who will listen. It's a monster of a coleus, and reliable as all get out. And unlike some colei (coleuses? coleus? Have I been thinking in Latin for too long?), its colors mesh with those of a ton of other plants. Not so of some colei that clash with simply everything when I bring them home to my garden.
Then there's my Naranjilla (Solanum quitoense), a monstrosity of an annual, related to the tomato and just as easy to grow from seed, that sports large, fuzzy, green leaves lined along the veins with alarming, bright purple thorns. I love combining it with deep purple petunias or planting it at the base of a trellis planted with climbing Malabar spinach (Basella rubra) with its aubergine stems. There's a spineless version on the market, but I find it just that.
I can't forget my 'Aureola' Japanese forest grass (Hakonechloa macra 'Aureola'). Common as dirt these days, but I'd never actually owned one until this year, and there's no going back. I planted in a pot to start, and after a season of spectacularness, it went into the garden this fall for a new show next spring. I can't wait for it to multiply. I must buy more.
Tell us what your most successful plants were this year. I don't know about you, but I could use some great recommendations for my shopping list. Wait. Shouldn't I be Christmas shopping? Nope, this is more fun.