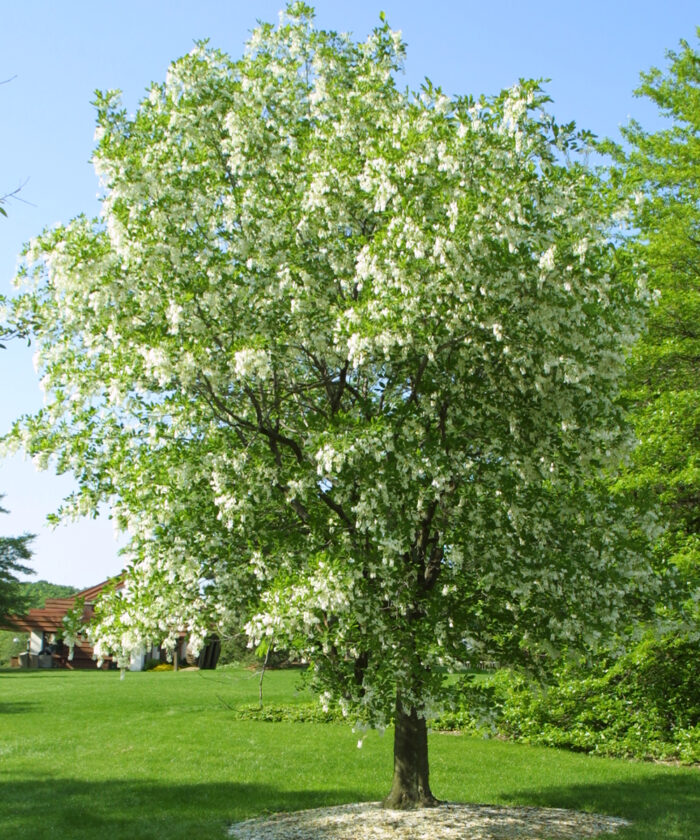 When designing for spring color, one should look past the typical displays of flowering bulbs and think of what can be offered by our early-blooming shrubs and trees. When combined and layered, one can achieve a progression of color that extends from early to late spring. For some of us in the Northern Plains, winter can be as long as five months, and spring is highly anticipated.
Autumn provides excellent conditions for planting
Autumn is one of the best times to install woody plants. The cooler temperatures and typically moist weather of autumn are advantageous to establishment. Use this time of the year to look over your garden and to determine where you are missing important trees or shrubs and what can be added now. Planting trees and shrubs in fall means you will be able to enjoy their beauty at the beginning of next season. Here are some spring-blooming trees and shrubs you can plant in fall.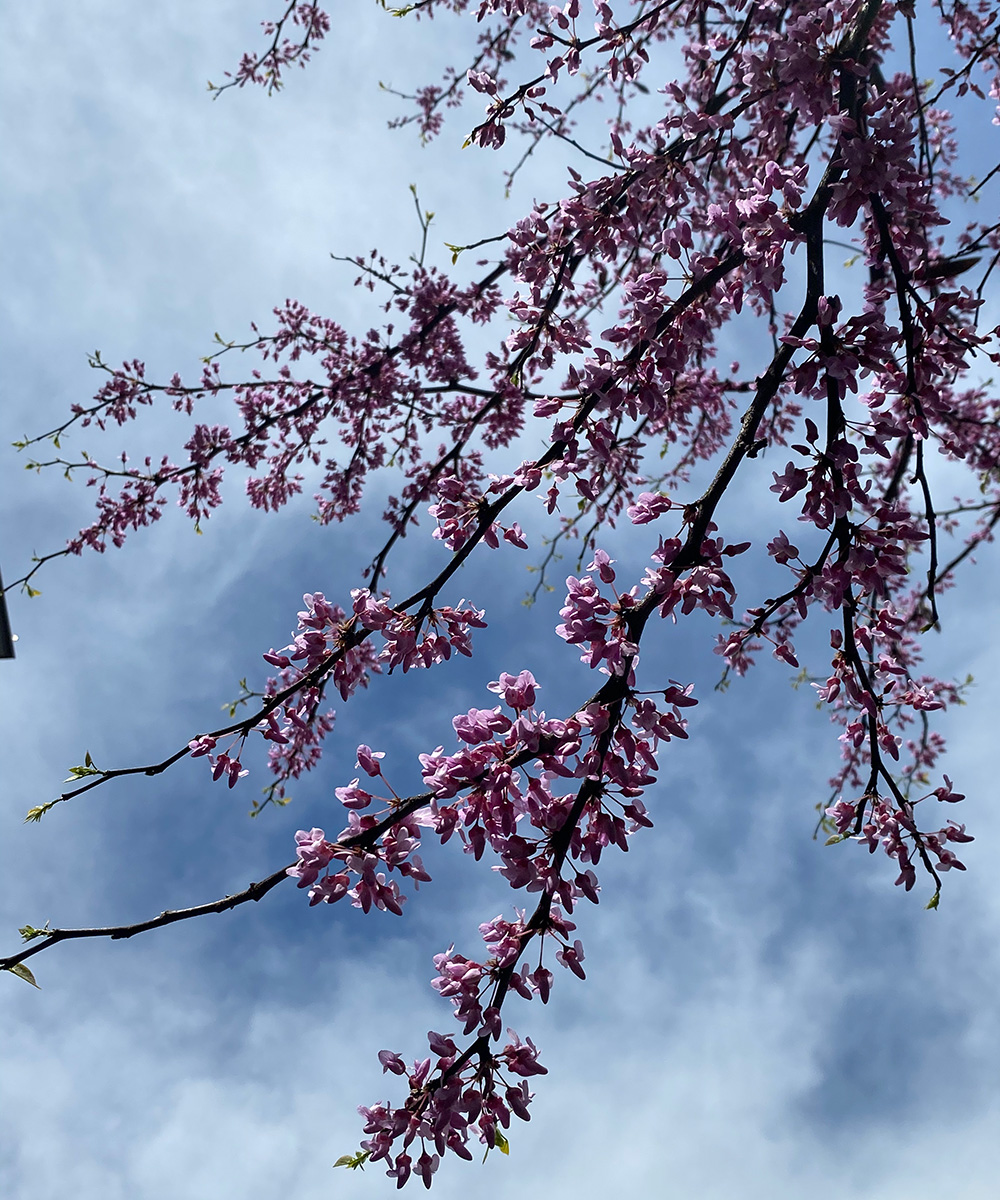 Spring-blooming trees usher in the season
Trees are the largest element of a garden design and are a good place to add a bright pop of color. Yellowwood (Cladrastis kentukea, Zones 4–8) and Ohio buckeye (Aesculus glabra, Zones 3–7) are larger species that reward us with large white flower clusters from April to May, sometimes later depending upon the spring temperatures, as well as striking fall displays. On a smaller scale, 'Autumn Brilliance' serviceberry (Amelanchier × grandiflora 'Autumn Brilliance', Zones 4–9), Eastern redbud (Cercis canadensis, Zones 4–9), and crabapples (Malus spp. and cvs., Zones 3–8) are all great spring-blooming trees. 'Adirondack' (Malus 'Adirondack', Zones 4–8) and Firebird® (Malus sargentii 'Select A', Zones 4–8) crabapples both have excellent resistance to disease, making them great choices for the garden. Consider including any of these trees to harken spring.
Smaller magnolias (Magnolia spp. and cvs., Zones 3–9) have been developed for northern gardens that provide us with lovely, large flowers. 'Jane' magnolia (Magnolia 'Jane', Zones 4–8) and 'Ann' magnolia (Magnolia 'Ann', Zones 4–8), both from the Little Girl series, have both proven to be reliable bloomers in our region when not damaged by an unexpected late freeze.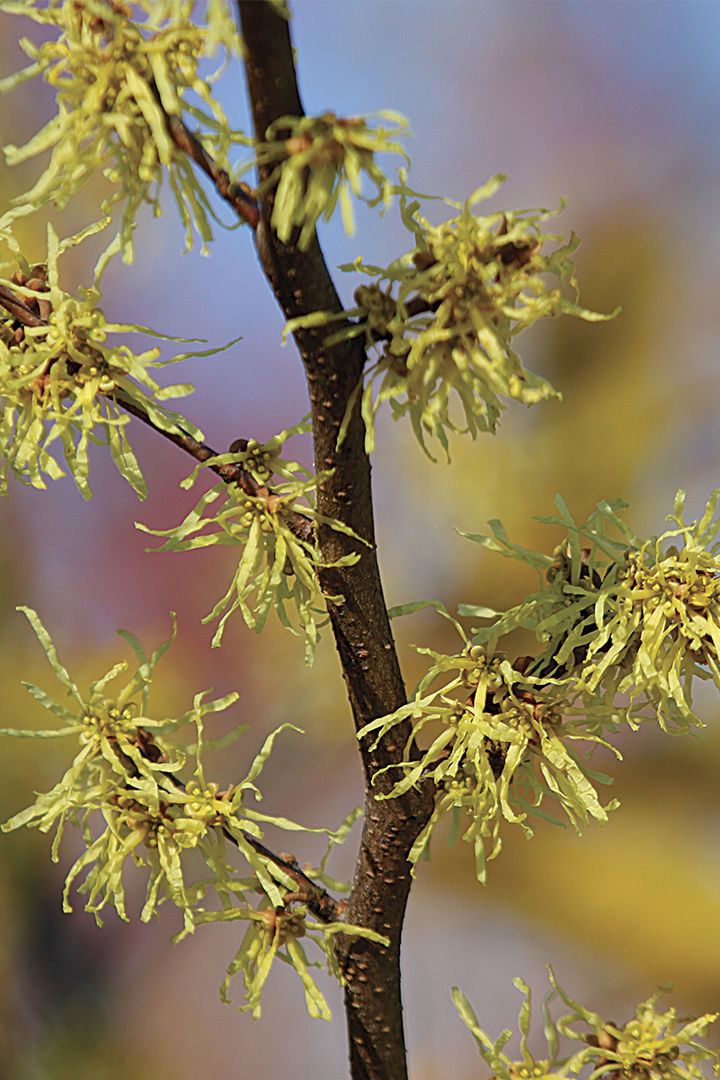 Witch hazel provides color during fall, winter, or spring
Native witch hazel (Hamamelis virginiana, Zones 3–8) is in a category of its own. With weather as a determining factor, flowers opening in fall can, with a warm winter, stay in bloom as late as March. Although small and threadlike, these flowers will brighten the garden when little else is providing color. Depending upon how it is pruned, witch hazel performs as an ornamental tree or large shrub.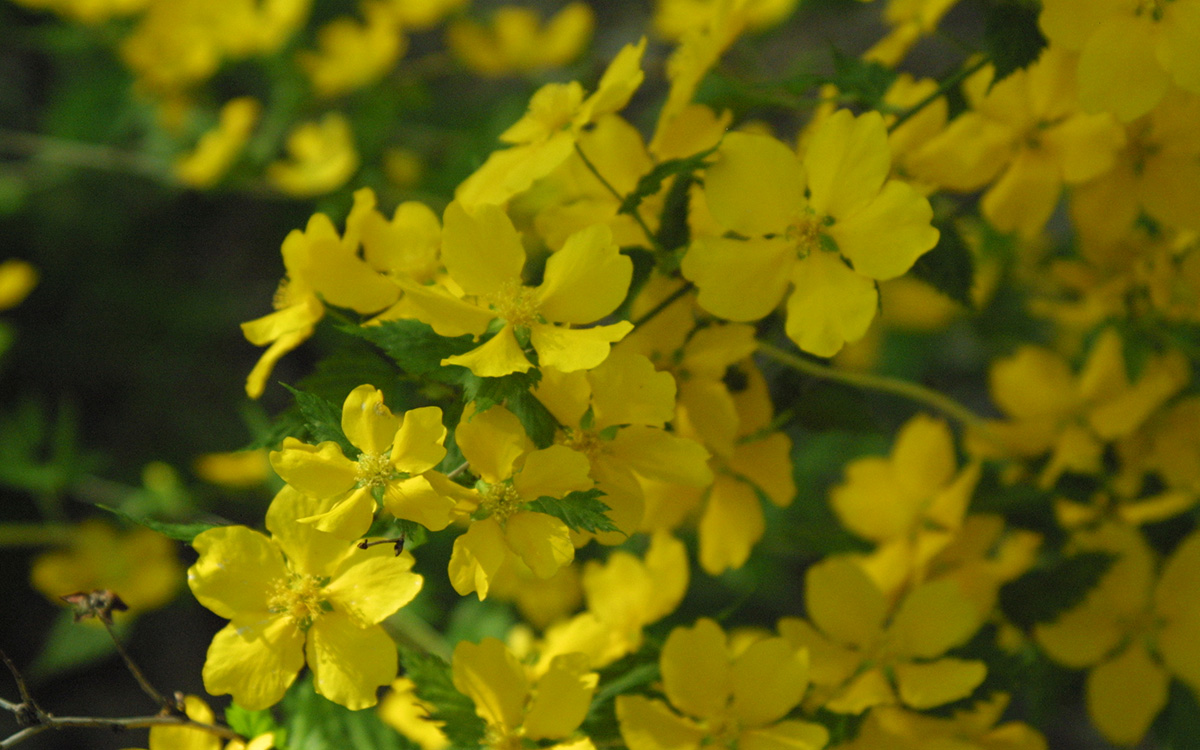 Shrubs add another layer of bloom and fragrance
Shrubs large and small offer some of the largest and most enjoyable spring displays. Lilac (Syringa spp. and cvs., Zones 3–7), with its heady fragrance, and forsythia (Forsythia spp. and cvs., Zones 4–9), with its bright sunny stems, are what most of us typically think of when spring-flowering shrubs are mentioned, but the list doesn't stop there. Flowering quince (Chaenomeles speciosa, Zones 4–8), Japanese kerria (Kerria japonica, Zones 4–9), Magic Carpet® spirea (Spiraea japonica 'Walbuma', Zones 3–8), and many azaleas (Rhododendron spp. and cvs., Zones 3–9) all provide displays that can add a punch of color to your garden while hiding the spent foliage of any spring-flowering bulbs you may have planted. I recommend the Northern Lights series of azaleas, including 'Mandarin Lights' (Rhododendron 'Mandarin Lights', Zones 3–7) and 'Rosy Lights' (Rhododendron 'Rosy Lights', Zones 3–7). For more spring-flowering shrubs, check out Early Spring-Blooming Shrubs for the Northern Plains.
Tips for planting trees and shrubs in fall
Deciduous plants are not particular about soil and air temperatures when they are planted late in the season. "If you can dig a hole, you can plant a tree" is an oft-heard phrase. Even once they have started on their trip into dormancy, plants that are already above ground in pots, bags, boxes, or ball and burlap are quite happy to be planted before the onset of winter. The same rules apply in fall in terms of watering, backfilling with soil, and staking as they do when planting in the rest of the year. Use a slow-release fertilizer at this time of year, and mulch the root ball as usual.
Use these plants to provide structure in your garden and you will not be disappointed. Their year-round interest will offer a strong element that may create a canopy for shade, a buffer for the elements, an anchor for smaller plants, or texture to define your spaces. Each one can serve a different purpose based on what you want it for in your garden.
For more plants with spring interest to plant in fall, check out Plant in Fall for Spring Color in the Northern Plains, Part I: Perennials.
—Marti Neely, FAPLD, owns and operates Marti Neely Design and Associates in Omaha, Nebraska.