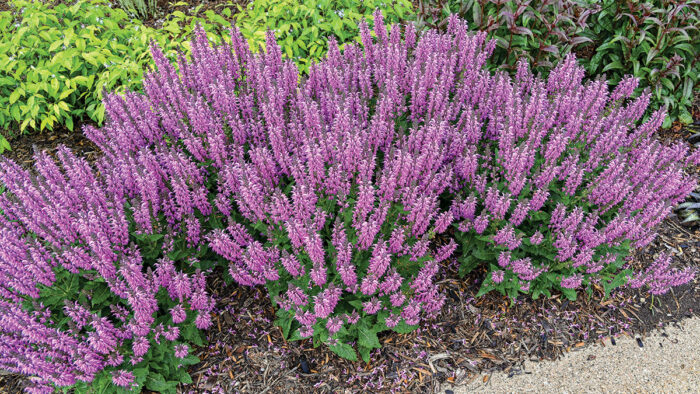 Dan Robarts says in his article on reblooming perennials, "…the criteria I generally adhere to for earning a spot in the beds at my home or botanical garden workplace center strictly around ornamental value. As we all know, there are only so many "spots" in the garden and so many minutes in the day, so plant selections that do not steal the show day in and day out are not on my agenda. Multiseason interest is the way to join the club in my beds, and for most perennials, flower power is the ticket."
A sure-fire way to ensure real flower power and an extended period of interest (without constantly switching out annuals), is by investing in perennials that are known to rebloom. Find some perennial rebloomers for Northern California below. And discover even more plants that will dependably deliver flowers in Dan's article, Reliably Reblooming Perennial Plants.
---
1. Bridal Wreath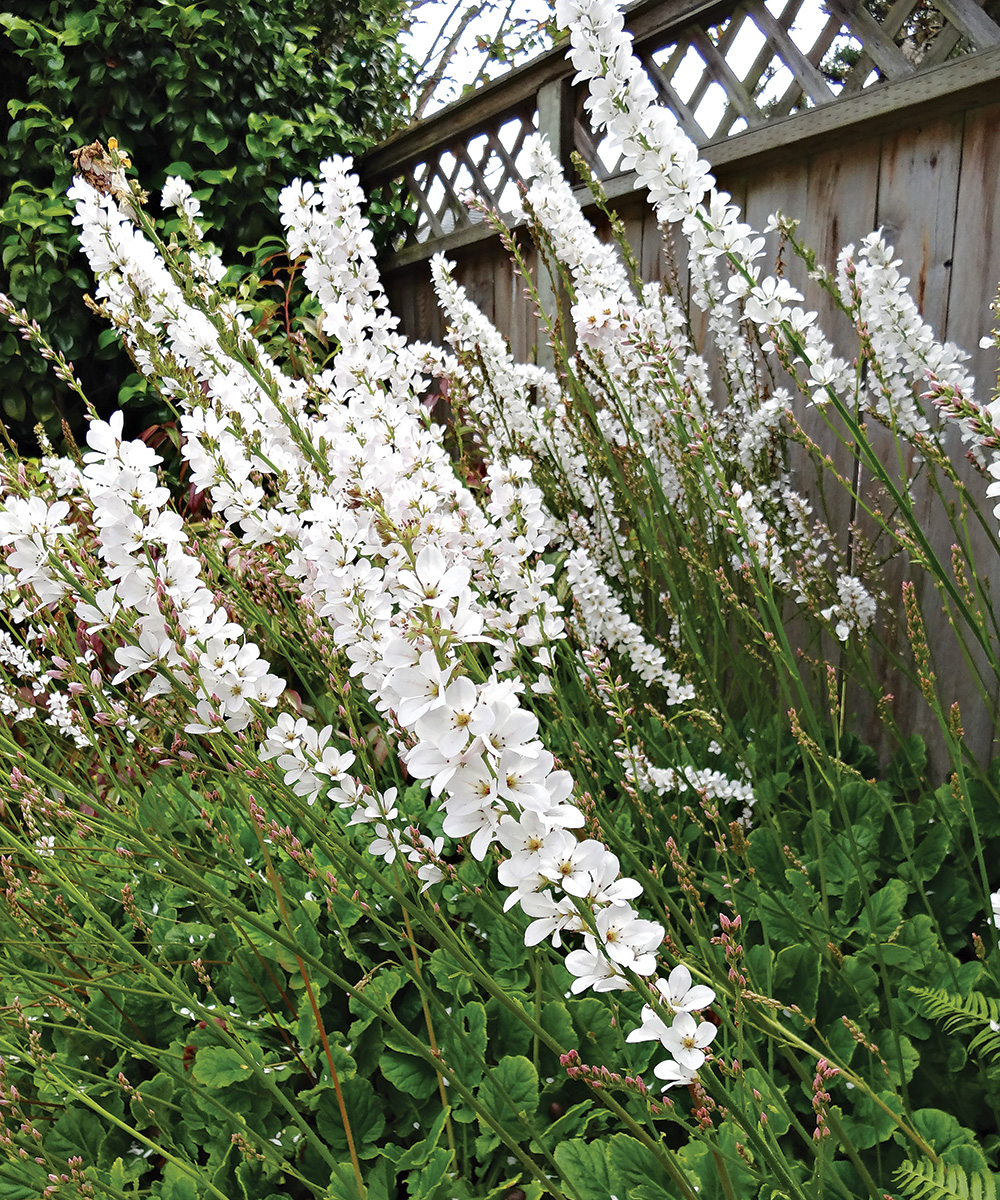 Name: Francoa ramosa
Zones: 7–9
Size: 3 feet tall and 2 to 4 feet wide
Conditions: Partial shade; well-drained soil
Native range: Chile
This old-fashioned plant is commonly passed over the garden fence by friendly neighbors but seems less available in nurseries even though it's elegant, well-behaved, and easy to grow. In early summer to midsummer, long bare stems emerge and open into sprays of bright white, almost star-shaped flowers that light up partially shaded garden beds. Remove the spent flowers to make way for a second round of blooms in late summer, which will last through midfall. While it grows and blooms more with regular water, bridal wreath is a sturdy choice for dry shade or the edge of a wooded area that has mild root competition from nearby trees. It's not overly fussy about soil as long as it doesn't get too wet.
2. Indian Summer Peruvian Lily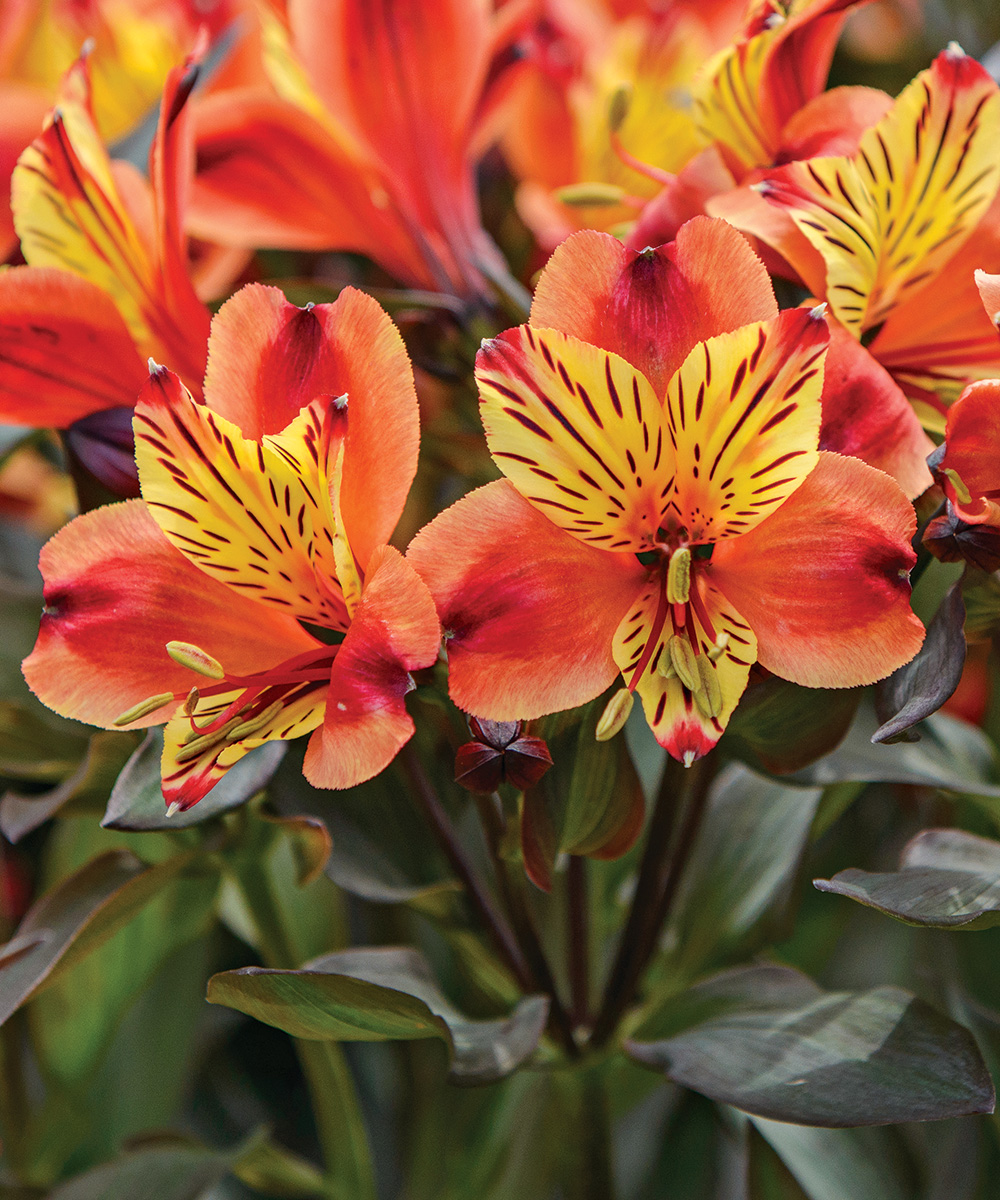 Name: Alstroemeria 'Tesronto'
Zones: 6–10
Size: 3 to 4 feet tall and 5 feet wide
Conditions: Full to partial sun; well-drained soil
Native range: Hybrid
Peruvian lilies are a classic, long-lasting cut flower, but most of them have plain-Jane green foliage. That isn't so with Indian Summer. Rich purple-bronze foliage emerges in spring, providing a lush, colorful backdrop to show-stopping blooms. Peachy orange and golden yellow petals alternate to form flowers, with darker salmon and burgundy coloration on the back of petals that provides stunning contrast. The flowers bloom first in late spring to early summer and then return for a strong late-summer to early fall rebloom. While Peruvian lilies are somewhat drought tolerant once established, regular water will prolong their bloom, keeping you supplied with cut flowers and shortening their midsummer pause.
3. 'Back to the Fuchsia' Salvia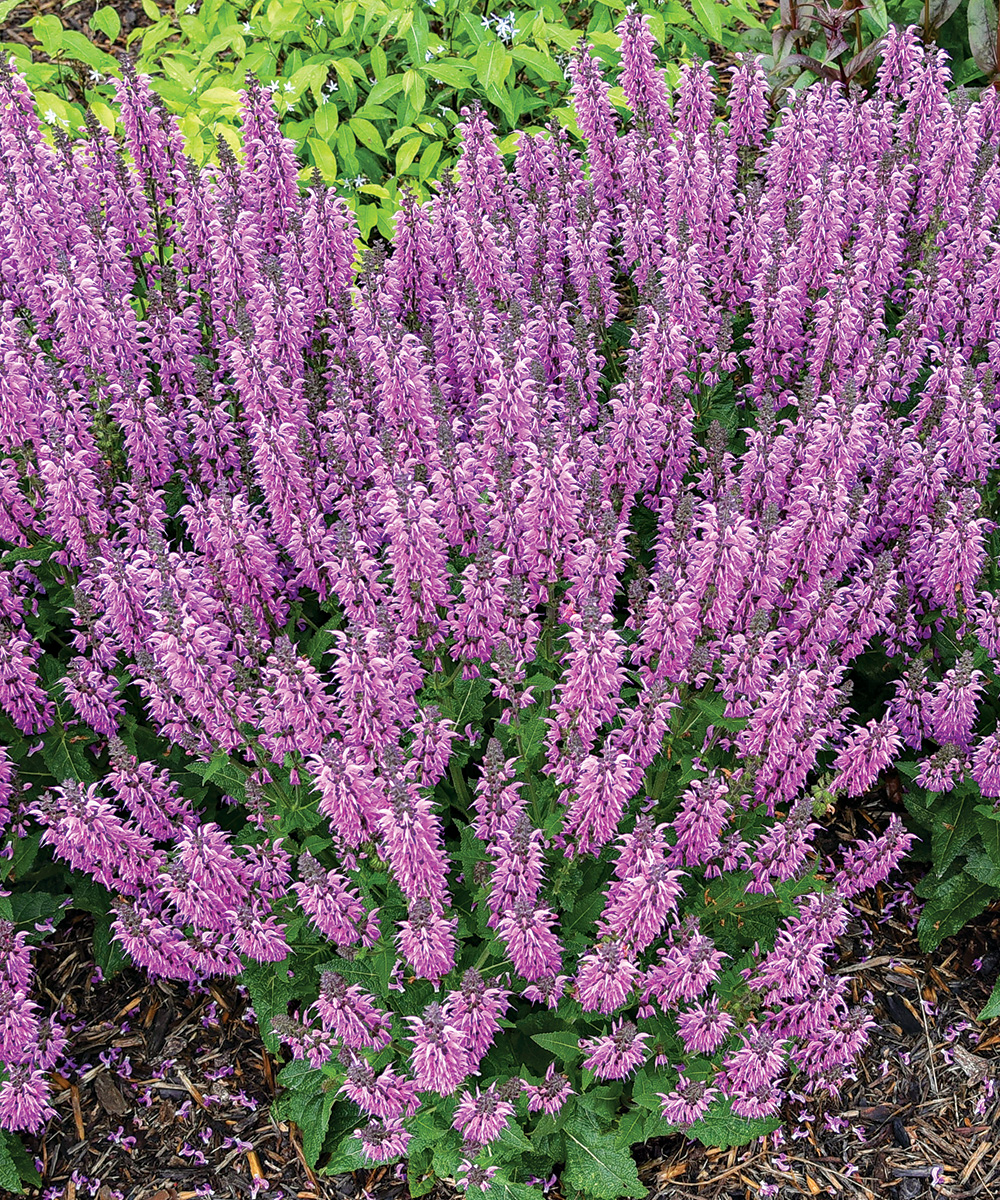 Name: Salvia 'Back to the Fuchsia'
Zones: 3–8
Size: 2 feet tall and 2 feet wide
Conditions: Full sun; well-drained soil
Native range: Hybrid
'Back to the Fuchsia' salvia has fluffy spikes of vivid, fuchsia-colored flowers held on stems that age to charcoal-black above a neat clump of green foliage. While the long-lasting profusion of color makes a powerful statement, the plants themselves are small enough that I would never plant just one; instead, try planting a drift of several to continue the bloom throughout the foreground of a border. If given well-drained soil and full sun, this hummingbird magnet is an easygoing and adaptable plant, tolerating deer, drought, and seacoast winds. Its main bloom season is in early summer to midsummer. Cut the finished stems to the base to encourage a solid rebloom in late summer to early fall.
4. 'Clifford Moor' Campion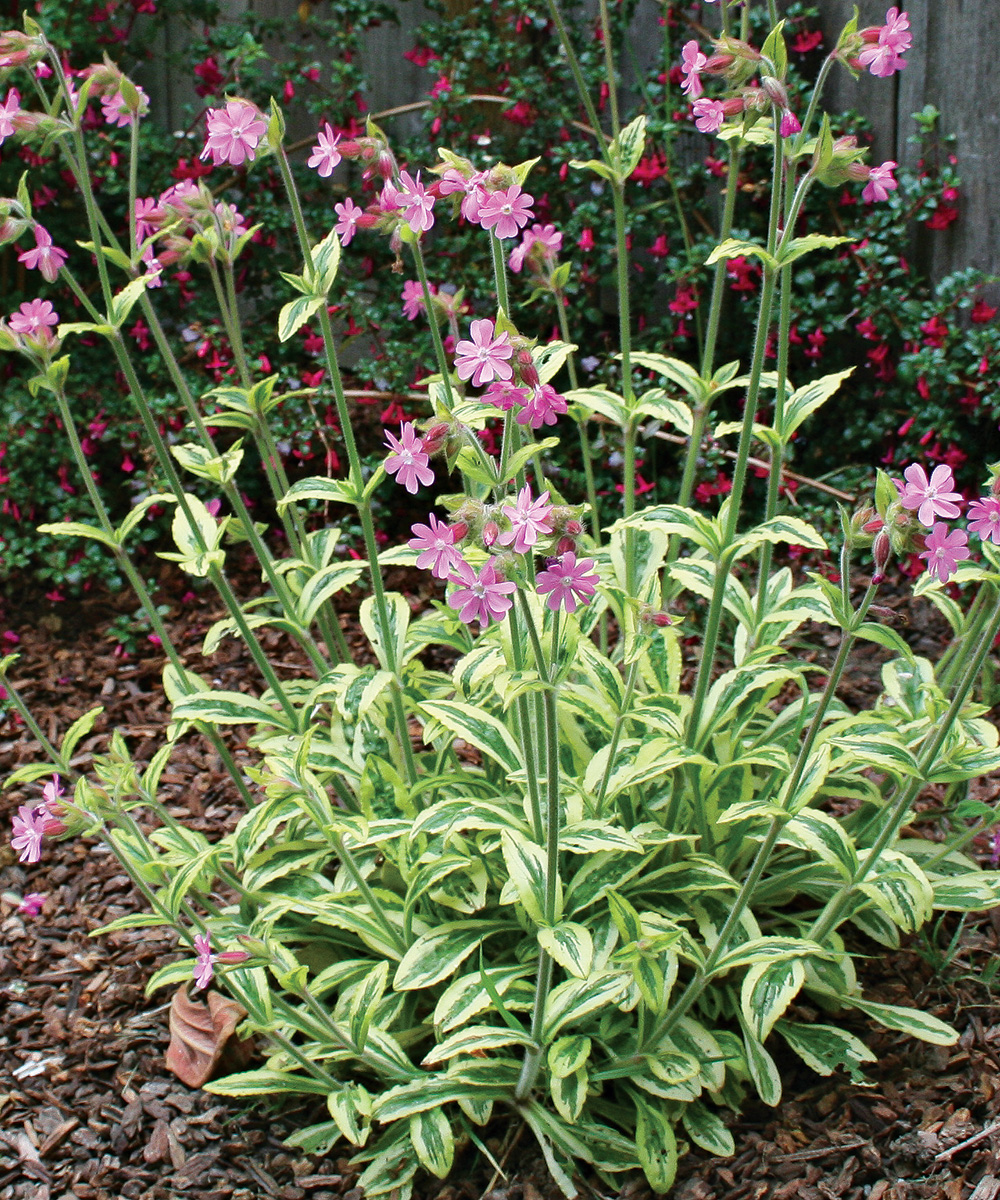 Name: Silene dioica 'Clifford Moor'
Zones: 5–9
Size: 18 inches tall and 18 inches wide
Conditions: Partial shade; well-drained soil
Native range: Northern and Central Europe
Profuse clusters of airy pink flowers add cheer to this multiseason bloomer. The stems of 'Clifford Moor' campion emerge to flower in spring and bloom again in summer. If those finished stems are removed, 'Clifford Moor' will often provide an encore show of blooms for fall as well. Though the flowers look beautiful in the landscape or in a vase, they are almost secondary to the sunshiny tufts of golden variegated foliage, which brighten up partially shaded borders year-round. While it has a delicate appearance, this campion is sturdy enough to tolerate seacoast winds and mild drought; even better, the deer don't bother it. I use it to emphasize the colors of other, taller variegated plants.
---
Genevieve Schmidt owns a fine-landscape maintenance company in McKinleyville, California.