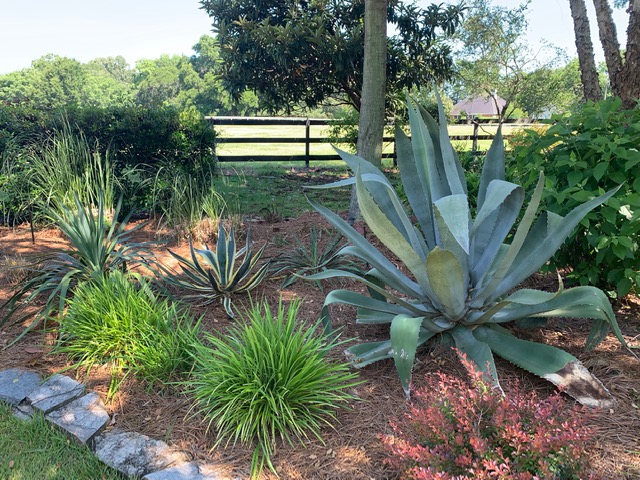 Today we're visiting Patty Eckels's garden in Charleston, South Carolina. We've visited with Patty before, and it is great to see how the space has developed in the past few years!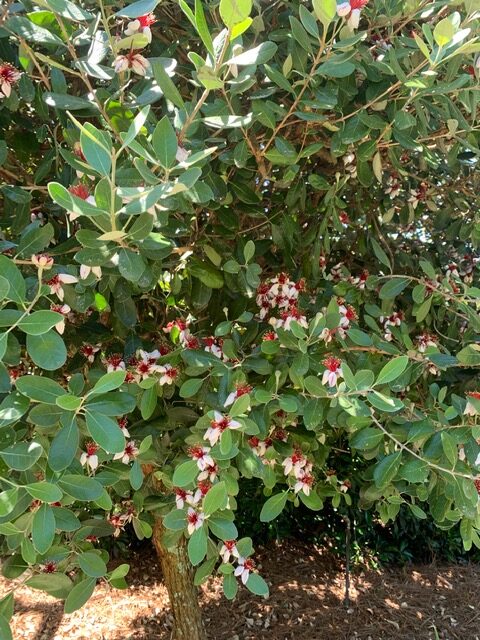 The pineapple guava (Feijoa sellowiana, Zones 7–10) was gorgeous this year. A bit of pruning in the fall helped.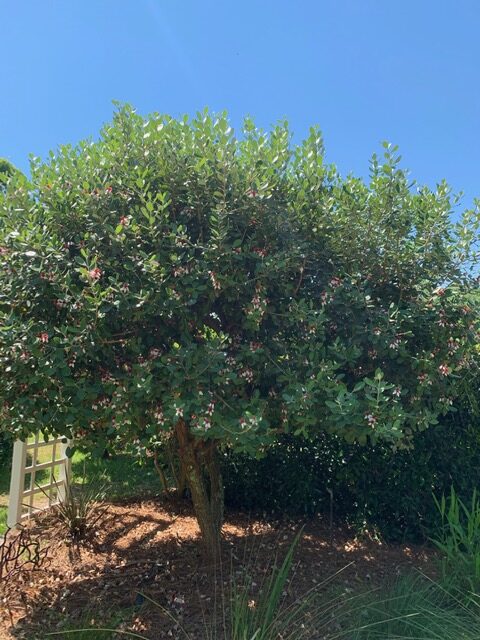 And here's the full pineapple guava plant. Those beautiful flowers will develop into tasty fruit, and, unusually, the petals of the flowers are sweet and tasty as well.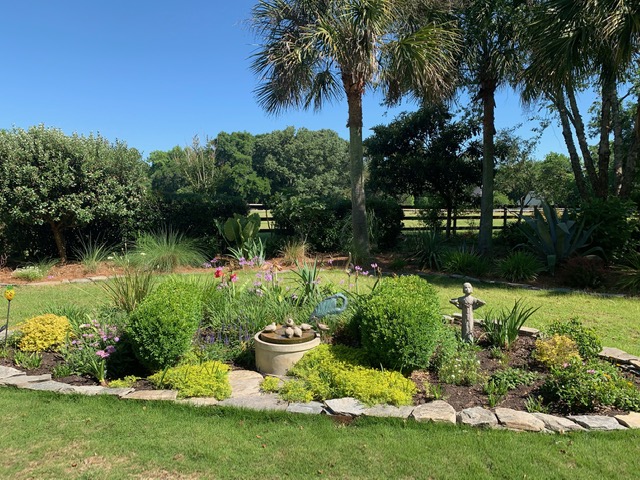 The sedum [probably Sedum rupestre 'Angelina', Zones 5–9] around the fountain just keeps coming. I pull it up and throw it in other areas of my gardens (without actually "planting" it), and it grows.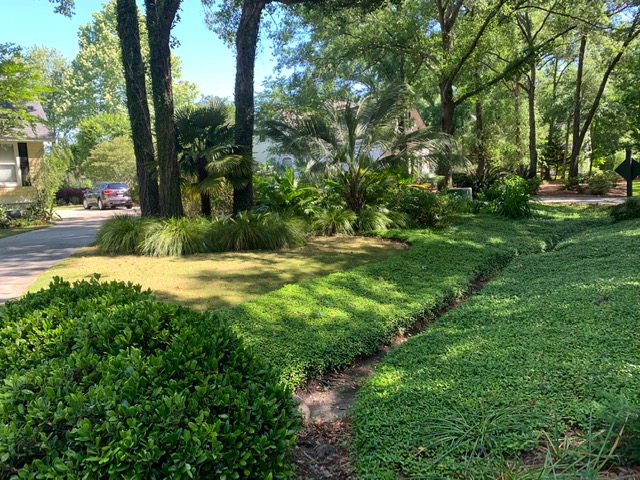 Probably five years ago the ditches were dug deeper to help with the flooding in the road. We planted around 100 Asiatic jasmine (Trachelospermum asiaticum, Zones 7–11) plugs, and both sides are now covered.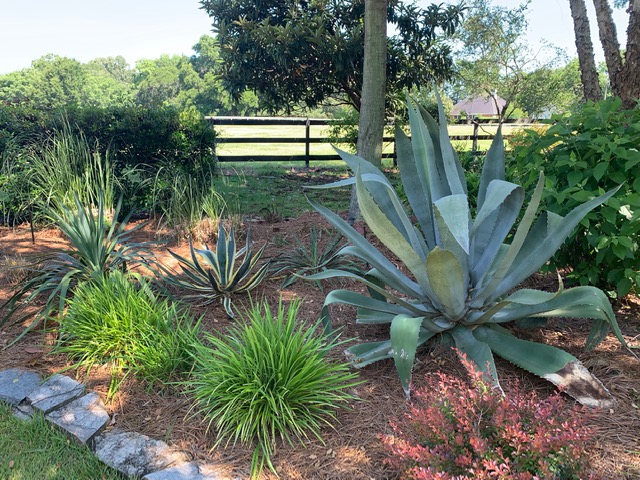 My pride and joy—agava (Agave americana, Zones 7–11). I have given people many babies from her.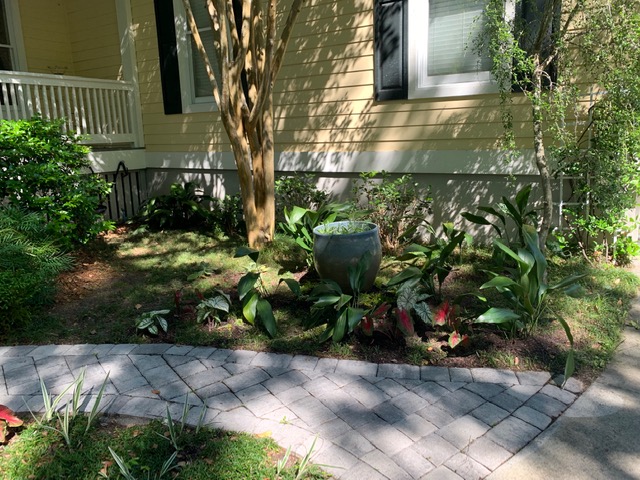 This is a new area. My hubby dug up cast-iron plants (Aspidistra elatior, Zones 7–11) that were back in a corner, and I transplanted them. We shall see what happens.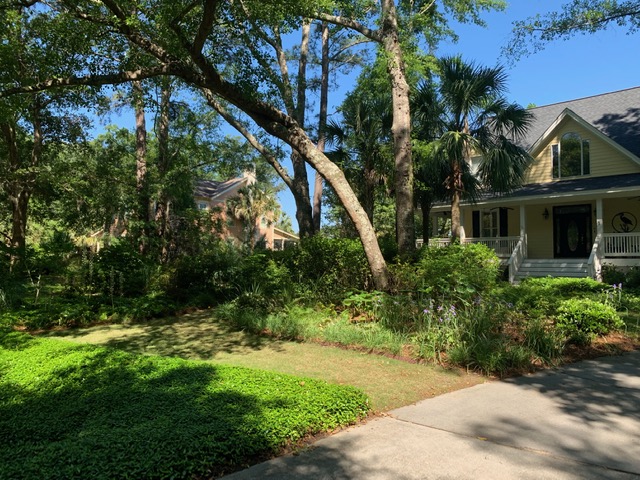 I can't wait to see what flowers come up in the back bed. I just threw a bunch of flower seeds in there. Again, that's Asiatic jasmine on the other side of the driveway. We dug up some from the other side and planted it in this ditch. (I hated those ditches!)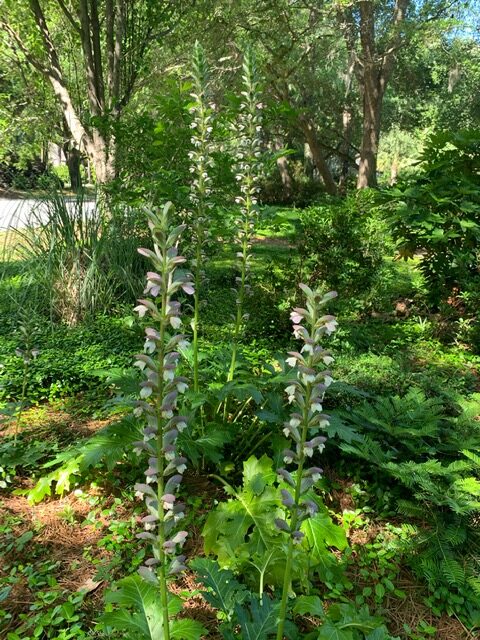 The Acanthus mollis (Zones 6–10), or bear's breeches, is another favorite of mine. (But then aren't all flowers/shrubs our favorites?) The leaves stay green, bright, and shiny all winter here. The flowers are almost 4 feet tall.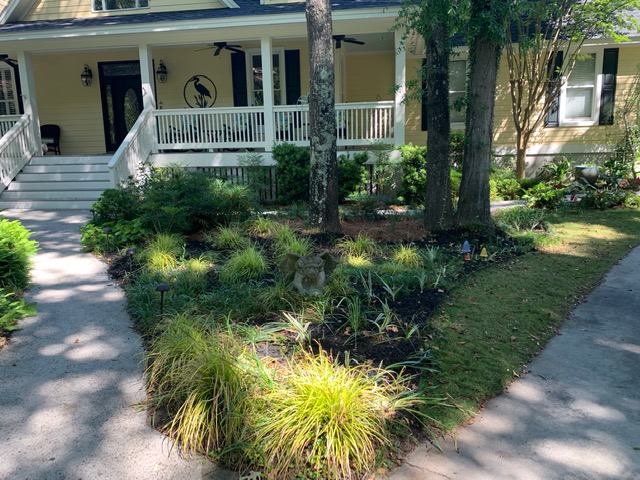 I had 32 flax lilies (Dianella tasmanica, Zone 8–11) along the right side edge here, but the frost got them this past winter. They are struggling. Oh, and there's "Gargy" the gargoyle!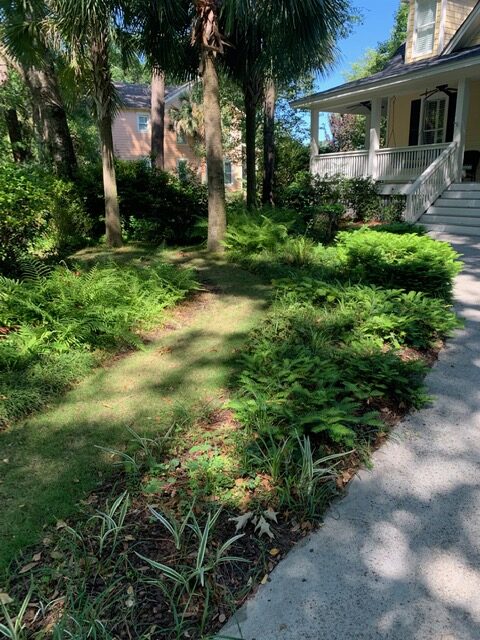 Years ago I planted a few ferns on the left. They have self-seeded to the bed around the palm trees. Love it! My flax lilies here are struggling from the frost.