Many people wouldn't dream of a garden without cucumbers. Fortunately for gardeners and food lovers, there are several cucumber varieties to choose from. One of the oldest agricultural crops, cucumbers are enjoying a renaissance. The following examples demonstrate that these fruit are as beautiful as they are tasty.
Slicing cucumbers are ready to eat off the vine. They are typically long and have smooth skin.
Pickling cucumbers are usually shorter than slicing cucumbers, often have bumpy skin, and are best used for pickling recipes.
Mexican Sour Gherkin (photo above)
Type: Pickling
Days to maturity: 65
The Mexican Sour Gherkin is technically neither a cucumber nor a melon; it is commonly called a "cucamelon" and has been grown as a delicacy in Mexico for many years.
Little Leaf
Type: Pickling and slicing
Days to maturity: 60
Fans of pickling cucumbers will love the productivity of this great dual-purpose cucumber. Little Leaf performs well under stress from the heat and cold and is a parthenocarpic variety (produced without pollination or fertilization), so it is perfect for greenhouse growing.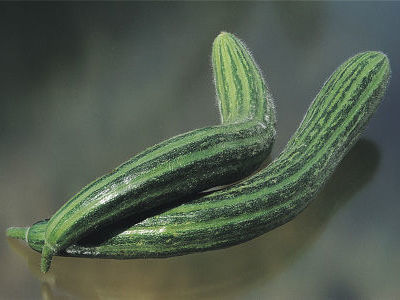 Striped Armenian (aka Painted Serpent)
Type: Slicing
Days to maturity: 55
Striped Armenian is one of the sweetest cucumbers. It has small seeds and thin skin. Though it looks like a cucum­ber, it is actually a melon—a species of Cucumis.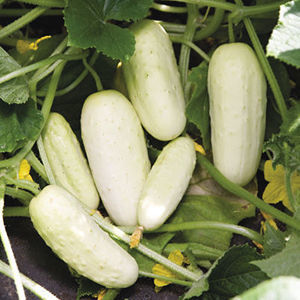 Salt and Pepper
Type: Pickling
Days to maturity: 49
Salt and Pepper is a striking white variety that has good resistance to powdery mildew and has phenomenal flavor.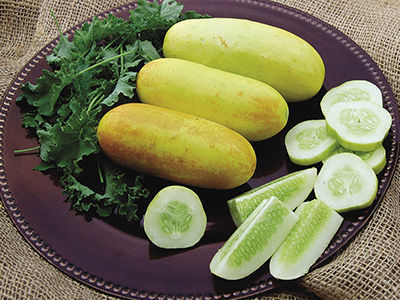 Poona Kheera
Type: Slicing
Days to maturity: 60
This Indian variety produces golden brown fruit that is great for cooking. Poona Kheera soaks up sauces nicely and holds its crispness.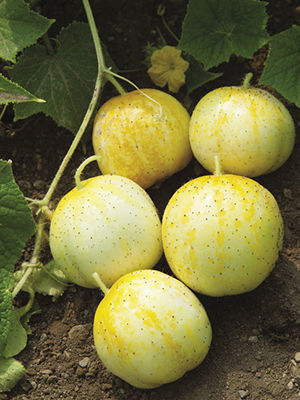 Lemon
Type: Slicing
Days to maturity: 68
Lemon is a productive, beautiful slicing cucumber. It adds great color to salads. Don't peel this variety; the yellow skin is not bitter.
—Dave Llewellyn is a grower and director of farmer training at Glynwood in Cold Spring, New York, an organization that supports sustainable agriculture.
Photos, except where noted: courtesy of johnnyseeds.com
The following mail-order seed sellers offer a wide selection of the cucumbers featured:
This article was originally entitled "Cucumbers Have Come a Long Way."