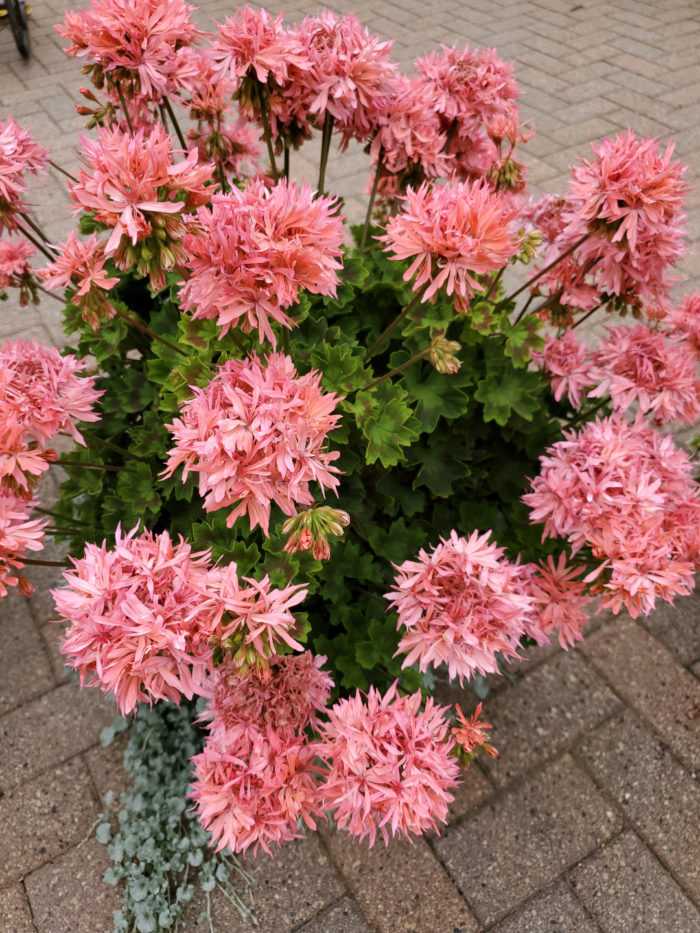 At the GPOD, we like to have between five and ten photos for each post. But sometimes people just send in one or two photos that are great, and I hate to not be able to share them. So today is going to be a roundup of a few great photos from gardeners.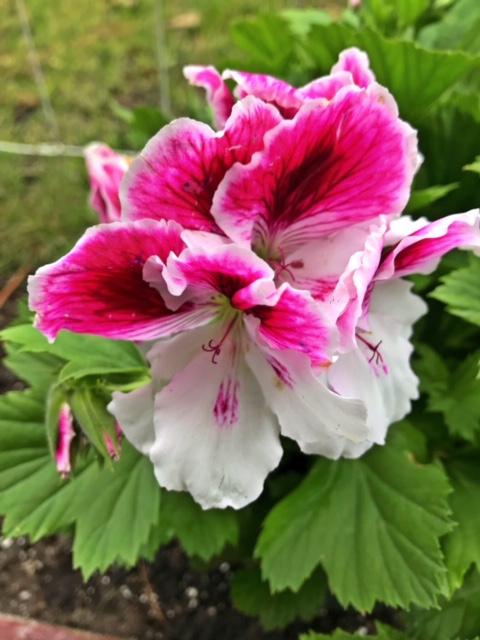 From Carol Ledeboer, the blooms of a regal geranium. Regal geraniums are in the genus Pelargonium, like the more familiar zonal geraniums, and similarly are usually grown as annuals. They have enormous, often intricately colored and patterned flowers. As a rule, they are less tolerant of hot summers than the normal zonal geraniums, but if you have moderate summer temperatures, they can be absolutely breathtaking.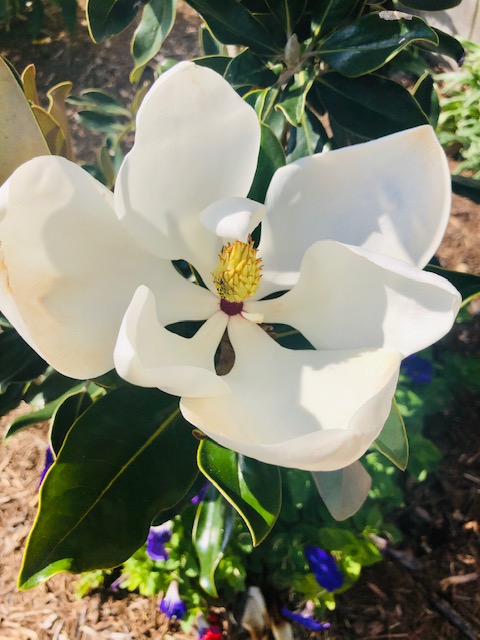 Nikola Tirado sent in this magnificent magnolia (Magnolia grandiflora, Zones 6–10).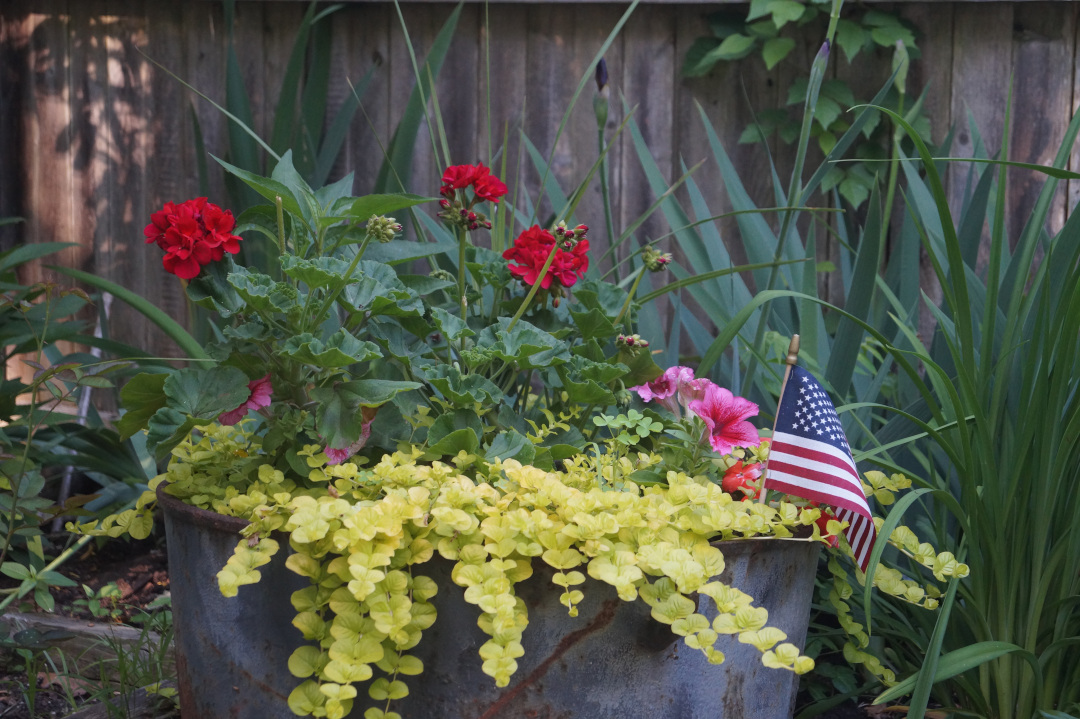 From Nanci R. Natale: I live in Darien, Connecticut, and I garden in various forms (gardens, containers, indoor/outdoor, etc.). I always enjoy seeing interesting plant combinations in interesting containers. When I got this iron cauldron, I knew it had to have something really beautiful to accent the iron. I started with golden creeping Jenny (Lysimachia nummularia 'Aurea', Zones 3–8), which comes back every year, and then added bright red geraniums (no summer is complete without red geraniums!). To soften the look I added pink petunias, an orange-red impatiens, and a grass for feathery height. An American flag makes this container ready for all the summer holidays!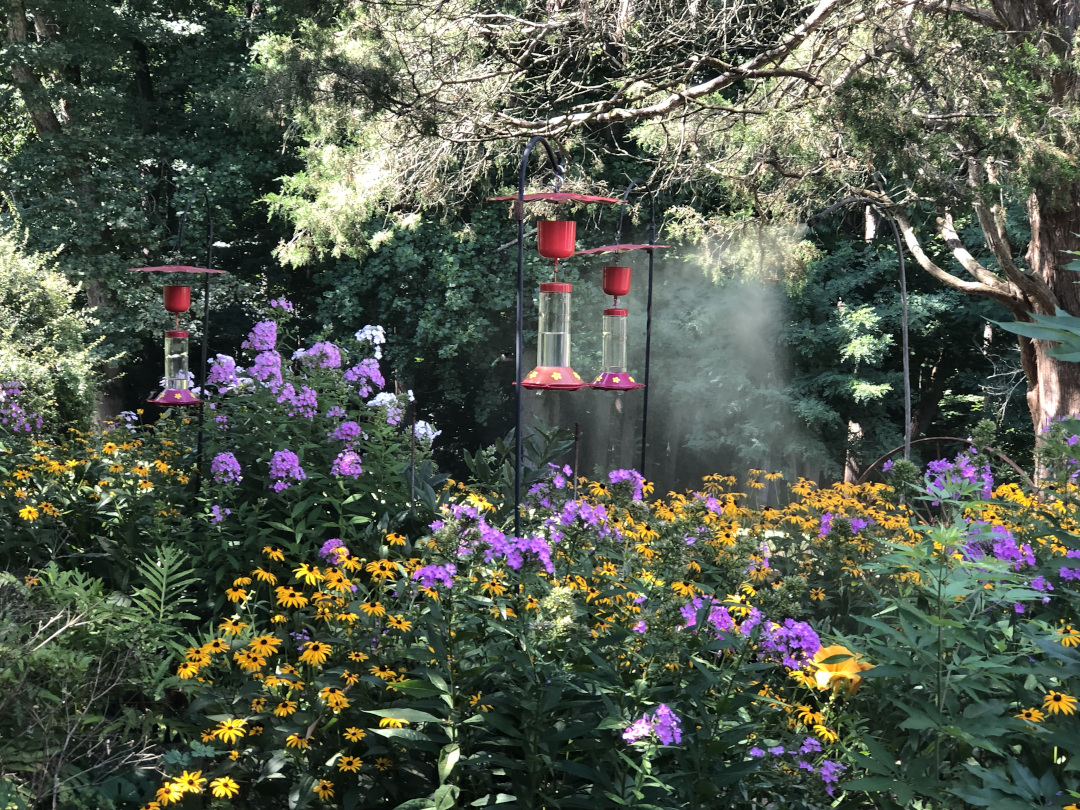 From Linda Petersen: We live on a farm in Virginia and enjoy feeding all varieties of birds. Here's Hummingbird Alley. Unofficially, it's just the sidewalk from the car park to our front door. There are hummingbird feeders along the way, with an assortment of phlox and black-eyed Susans growing underneath. I'm kept busy filling every one of those 30-ounce feeders each day.  My husband hung a garden mister attachment on a hose from a cedar branch behind the sidewalk. The hummers, butterflies, and even the chickens enjoy the water park feature.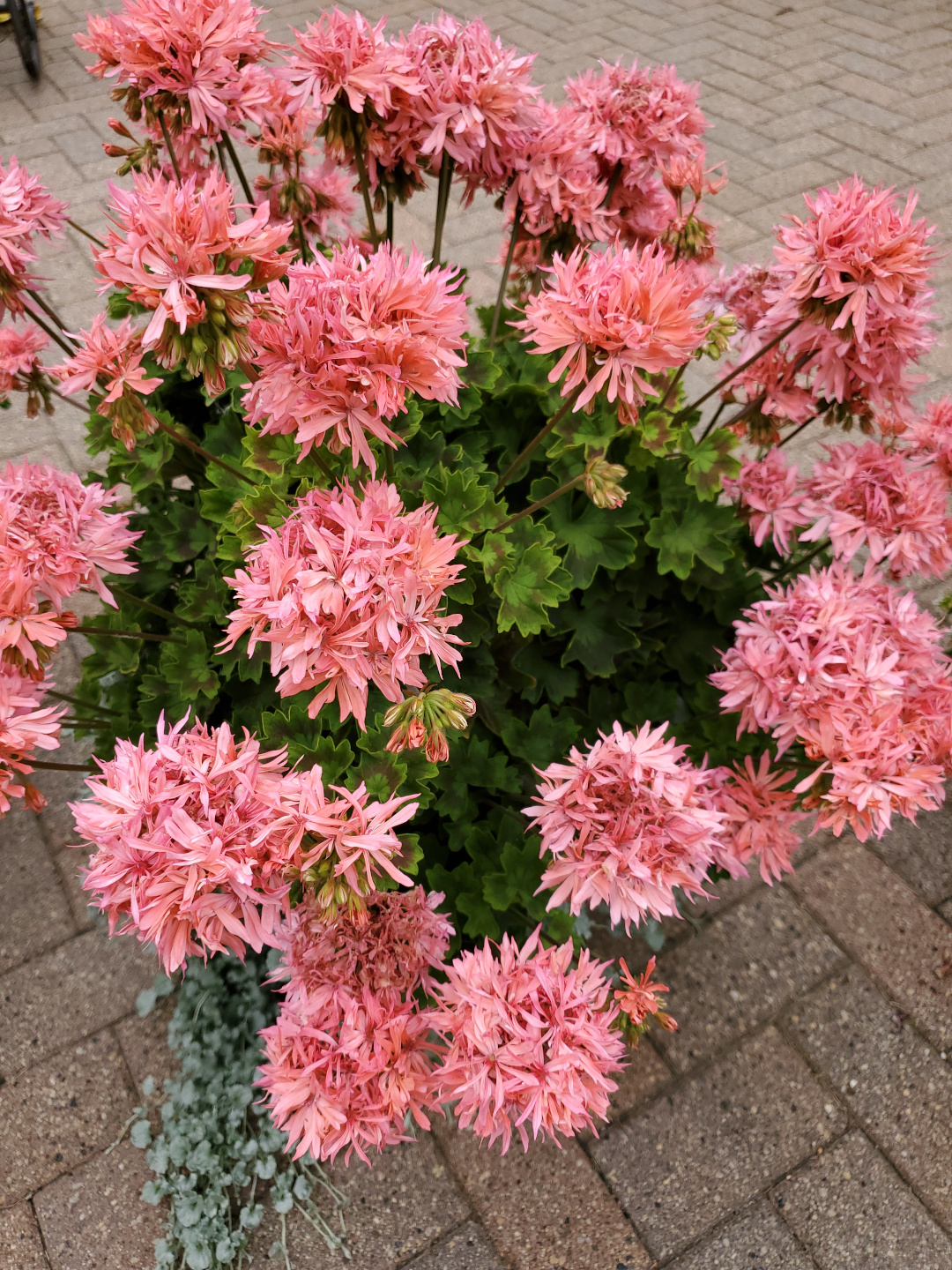 Joyce Hochsprung sent us this beautiful geranium. A type of zonal geranium (Pelargonium), this is one of the stellar geraniums, which have masses of fringed, star-shaped flowers. They're just as easy to grow as any other geranium, and they bring an unusual look to the garden.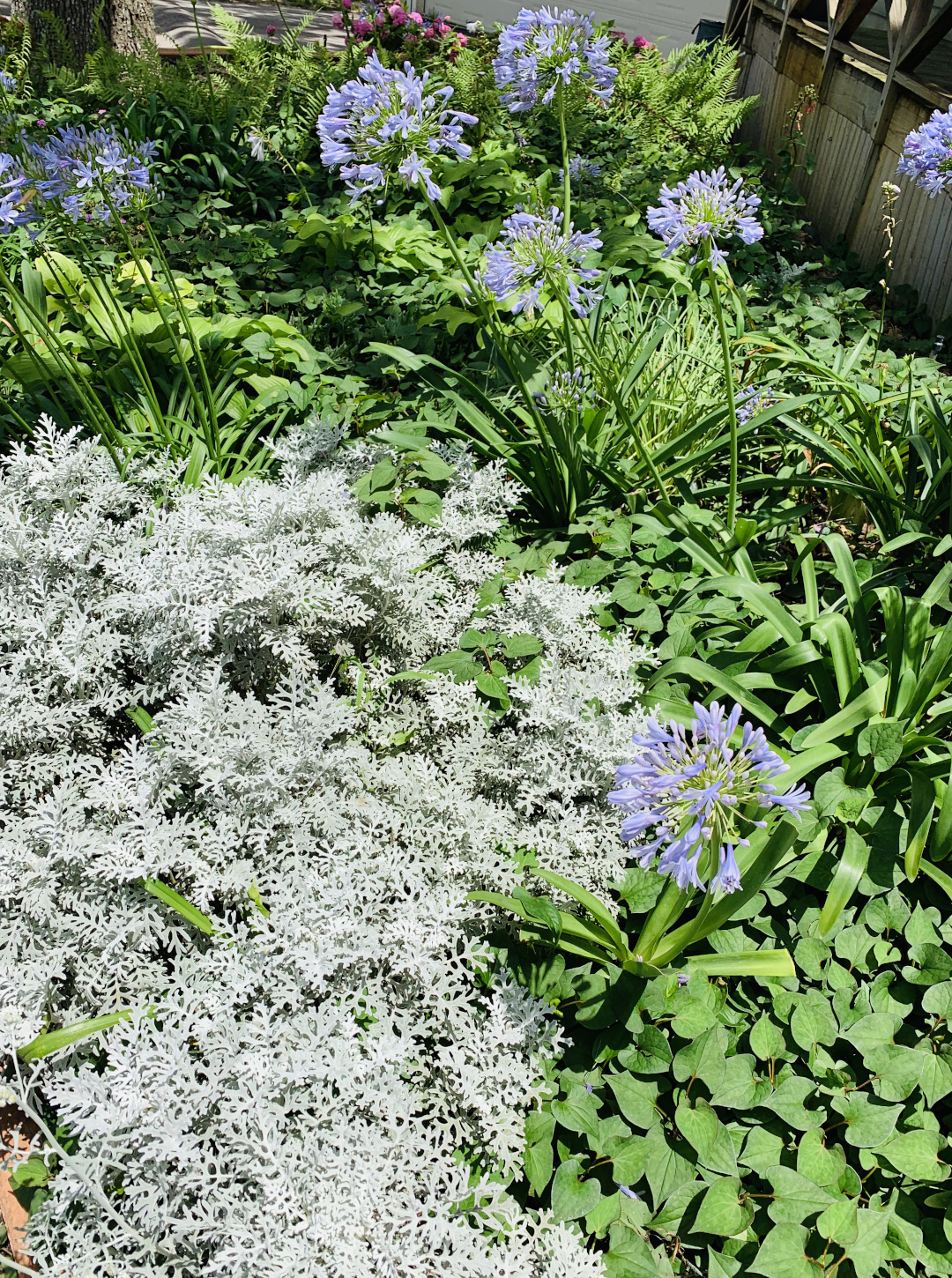 Josephine Duncan in Bellville, Texas, combined silver dusty miller (Senecio cineraria, Zones 8–10 or as annual) and blue agapanthus (Agapanthus hybrid, Zones 8–10) to great impact!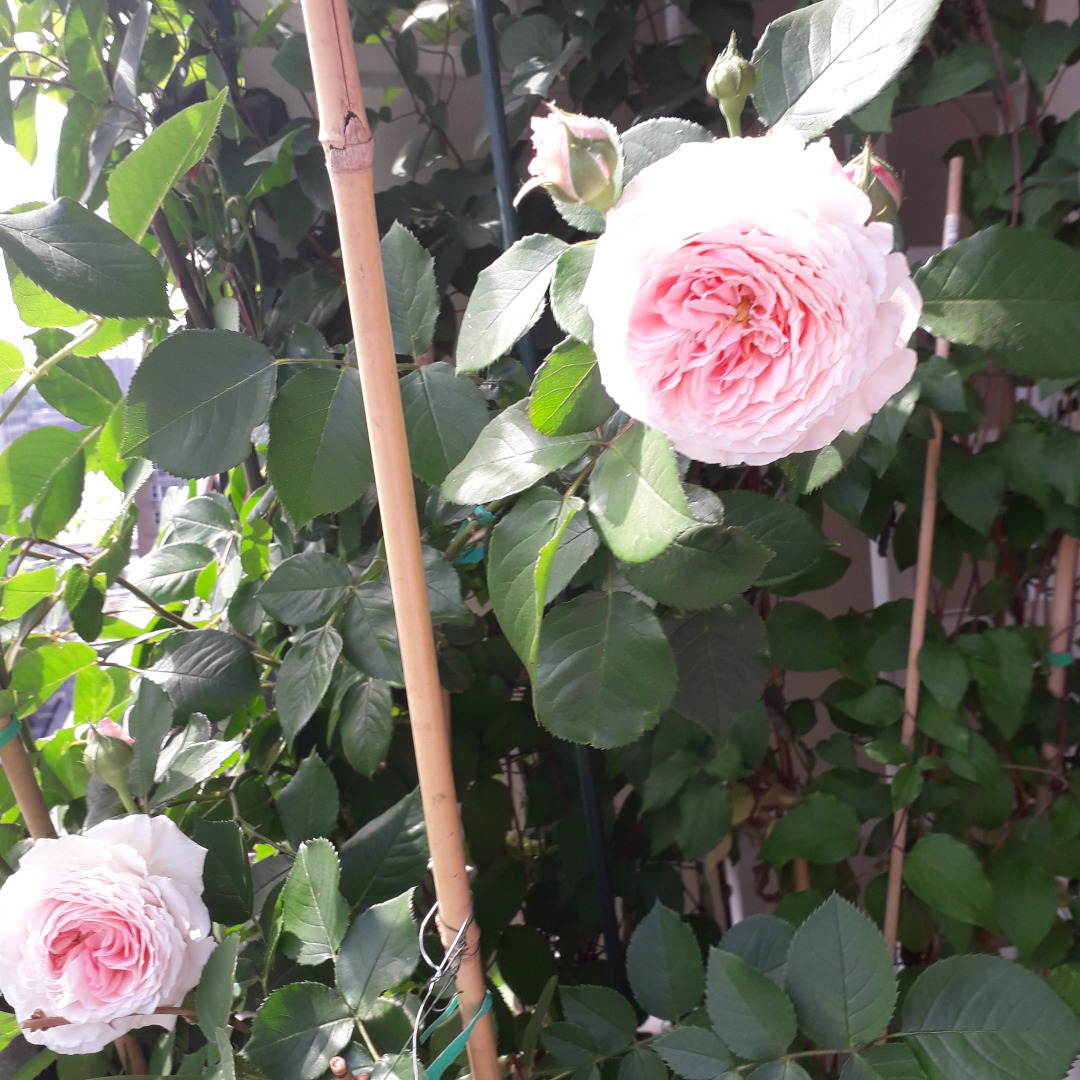 Joan Ancel gardens on a skyscraper in New York City. That may sound impossible, but look at the beautiful 'Galloway' rose she grew!
Thanks to all the gardeners who share their beautiful creations with us on the GPOD, whether it be one photo or a dozen!
Have a garden you'd like to share?
Have photos to share? We'd love to see your garden, a particular collection of plants you love, or a wonderful garden you had the chance to visit!
To submit, send 5-10 photos to [email protected] along with some information about the plants in the pictures and where you took the photos. We'd love to hear where you are located, how long you've been gardening, successes you are proud of, failures you learned from, hopes for the future, favorite plants, or funny stories from your garden.
If you want to send photos in separate emails to the GPOD email box that is just fine.
Have a mobile phone? Tag your photos on Facebook, Instagram or Twitter with #FineGardening!
You don't have to be a professional garden photographer – check out our garden photography tips!
Do you receive the GPOD by email yet? Sign up here.