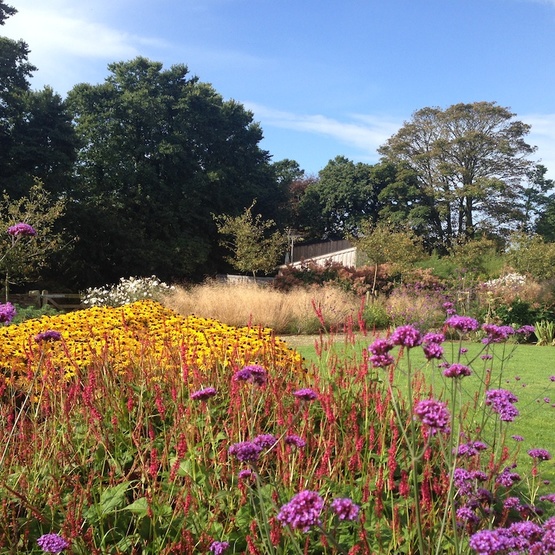 I have been in Cornwall for the past week which is always a delight.
For those of you who don't know Britain it is the bit right in the far South West where England trails off into the Atlantic. The very furthest promontory is, for pretty obvious reasons, called Lands End. We have been there as a family for the past four years almost always staying in the same place just on the Helford Estuary. Some of you may know the area by default as it is the setting for Daphne du Maurier's novel Frenchman's Creek in which a noblewoman, Lady St Columb, falls in love with a very attractive French pirate. There is much swashing of buckles and straining of bodices. It was made into a film in 1944 starring Joan Fontaine and Basil Rathbone with Arturo de Cordova as the pirate (complete with ravishingly raffish moustachios. We walked there most days, at low tide there is a romantic wreck – sadly it was drizzly and grey when I remembered to photograph it for you, sorry.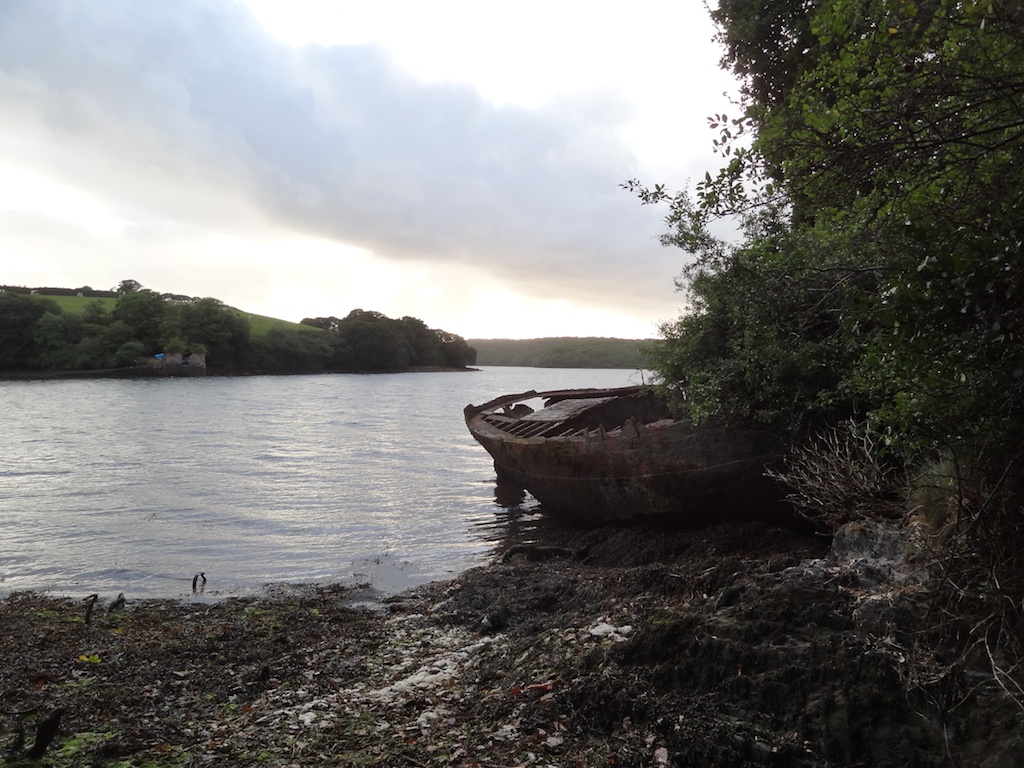 Anyway, I stray from my point slightly. We stay at a place called Kestle Barton which used to be a tumbledown farm building – there is an amazing film of the old chap who used to farm the place here: he has a very infectious chuckle and a proper twinkle in his eye. Now it has been renovated and restored and turned into a gallery, a couple of holiday cottages and a garden.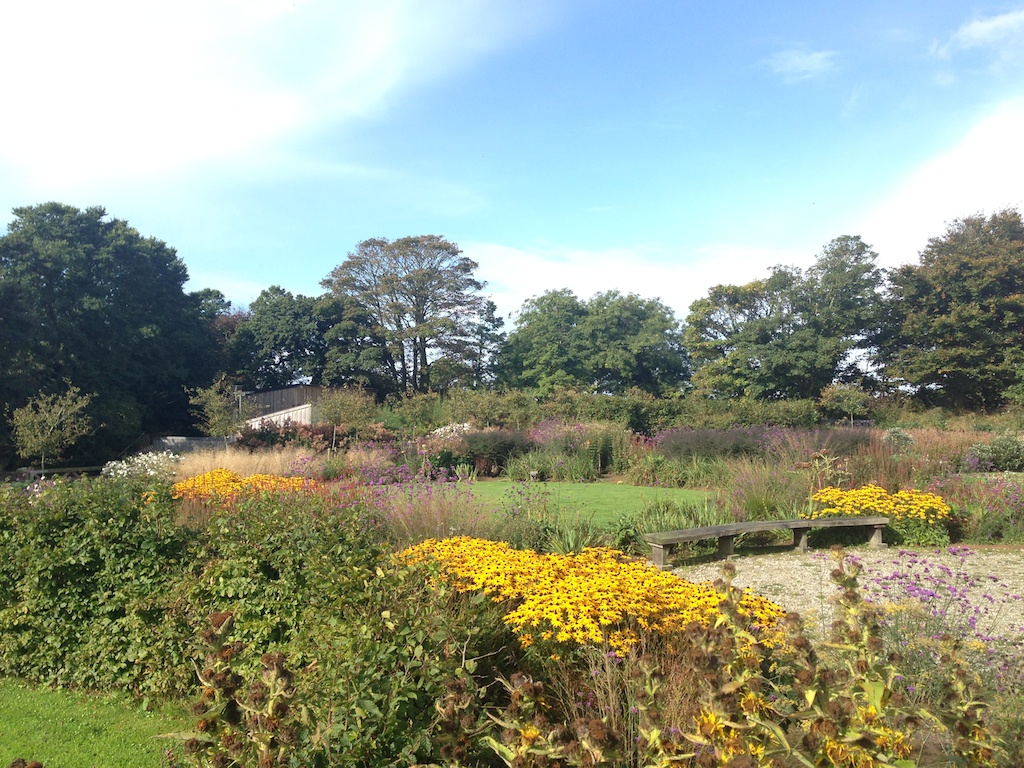 I first met the place a few years ago when all was chaos and I was asked to design the garden. The idea was to plant something lovely with lots of different places where sculpture could be displayed. I designed a network of curved gravel paths looping around wide borders and small lawns enclosed by tall hedges. It is very nice to see it each year and interesting see how things change: most notably that the stronger growing plants gradually edge out the weaker. This is not necessarily a bad thing and as it is almost inevitable unless there is a full time gardener keeping an eye on things then it is best to go with the flow rather than fight back. Plants like Persicaria amplexicaulis, Rudbeckias, Verbena bonariensis and Deschampsias will always win. Even so,I think the garden still looks pretty good.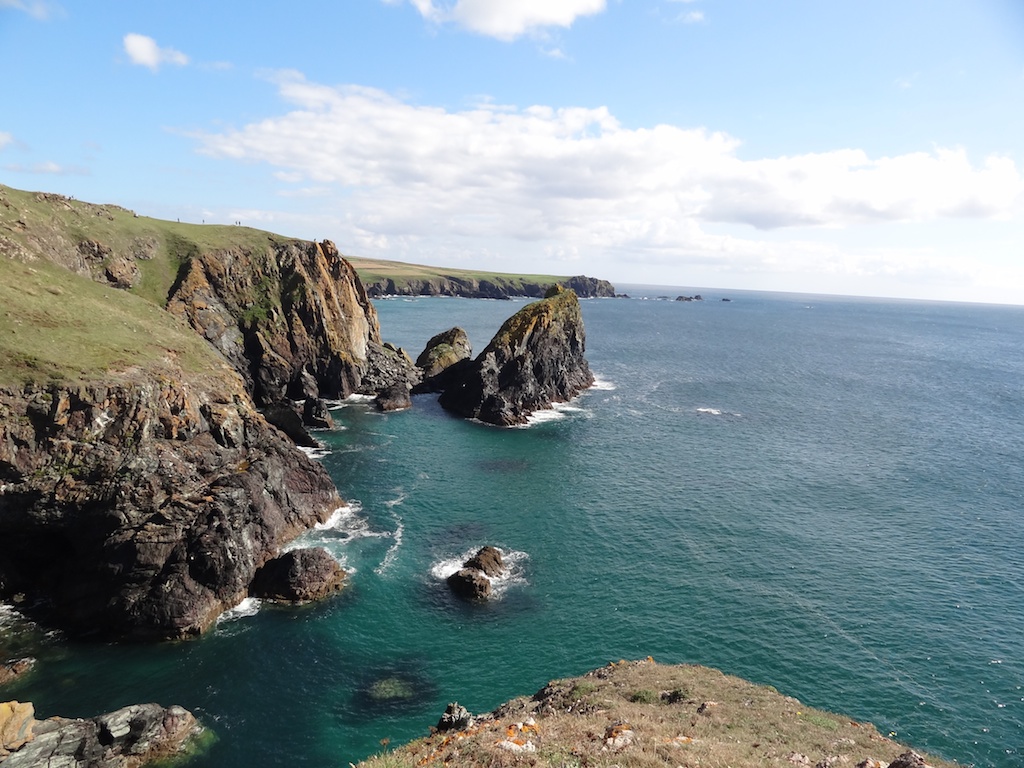 Cornwall is also justifiably famous for its beaches and clifftop walks which are breathtakingly beautiful. There are also little fishing villages and picturesque thatched cottages. There is also really excellent fish and chips especially here which is a village called Coverack: I assume that the great British tradition of Fish and Chips has reached you. The important thing is that the fish should be very fresh, the chips should be hefty (and not skinny French Fries) and the whole thing should be wrapped in paper, drenched in vinegar and eaten outside. When it is good there is nothing better.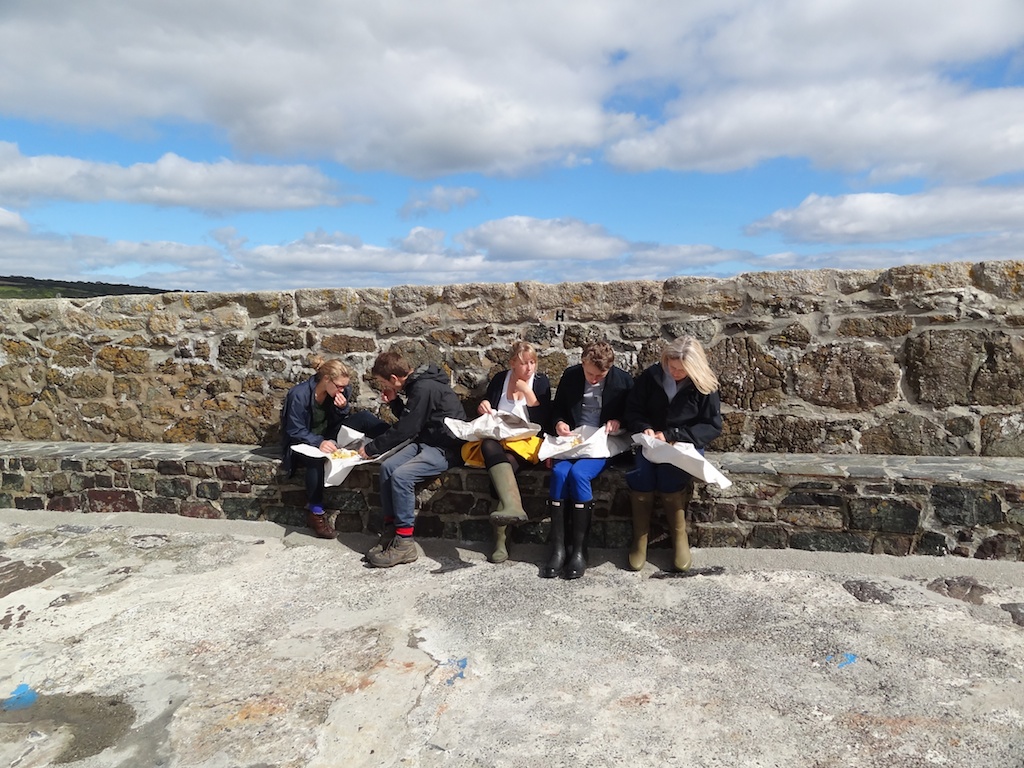 One of the disadvantages of holidaying in Cornwall at this time of year is that it is very likely to rain- which it did on about three of our six days. This too was not necessarily a bad thing as we had an excuse, after a wet and windy walk on the beach, to snuggle up and watch two entire series of Game of Thrones!