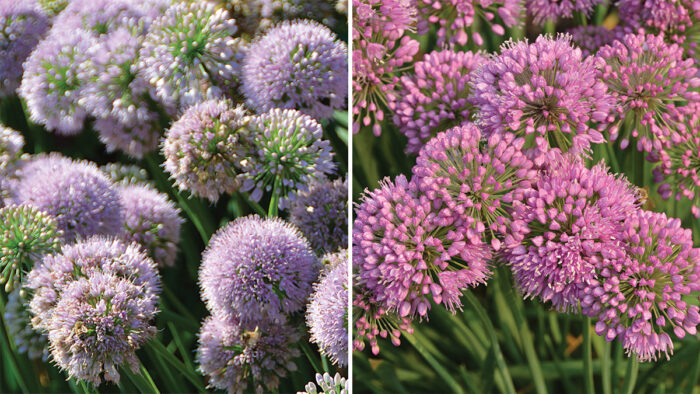 Although too new to our trial to be fully evaluated, these notable alliums are worthy of praise. Keep an eye out for them when you're at your local garden center or browsing your favorite online nurseries.
'Serendipity'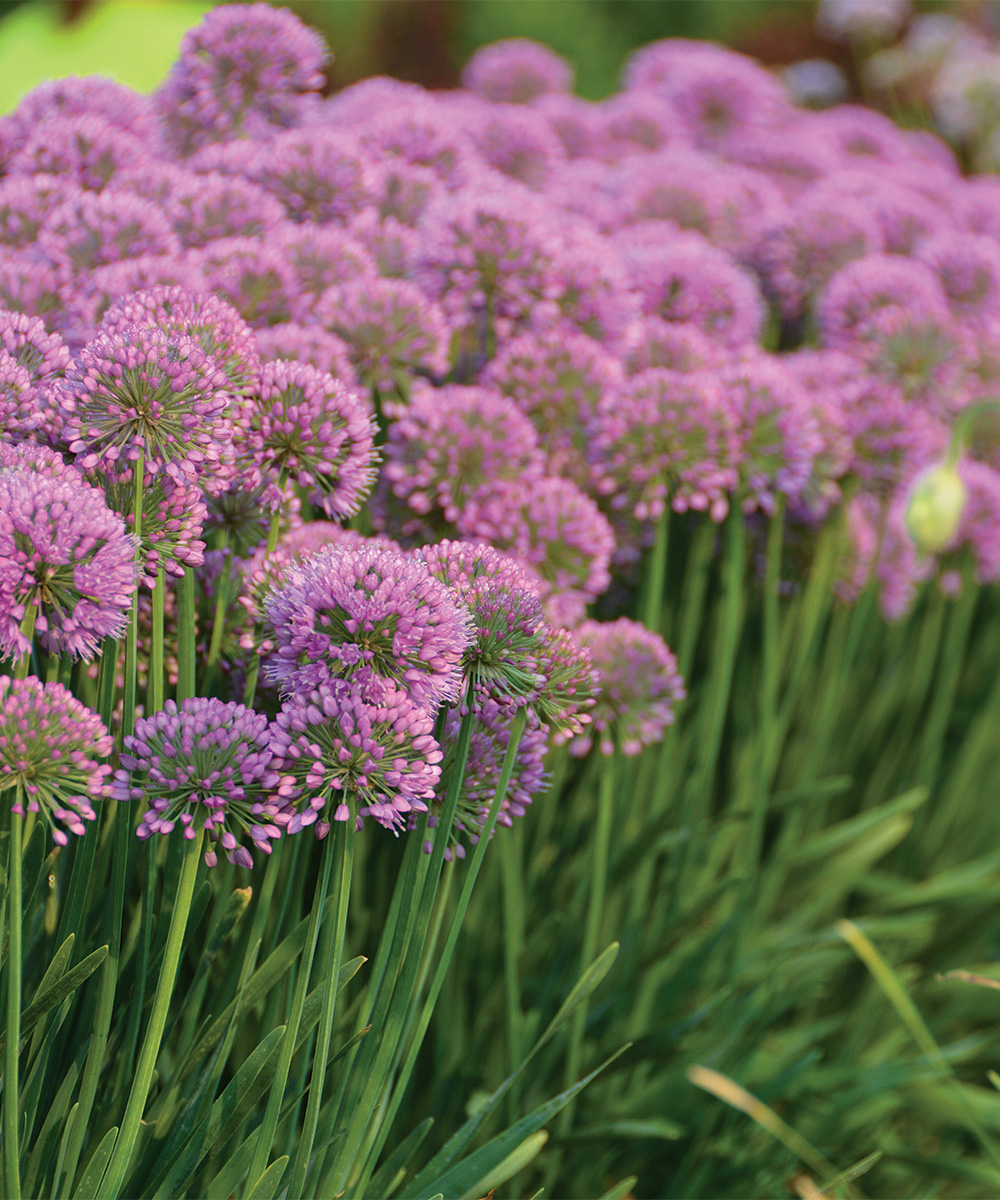 Being a sport of 'Millenium' naturally raises the expectations for 'Serendipity'—I know all you middle children can relate—but 'Serendipity' stands firmly on its own merits. The vibrant, rosy purple flowers almost glow at their midsummer climax. As with 'Big Beauty', we enjoy the show just before the buds pop as much as the flowers at peak, but unlike 'Big Beauty', all the flowers seem to open at the same time in a shorter period. The 2-1/2-inch flower heads are slightly larger than those of 'Millenium', and the attractive foliage is blue-green rather than dark green. 'Serendipity' has an attractive, uniform upright habit; a smattering of yellow leaves after flowering is not too distracting.
Texas allium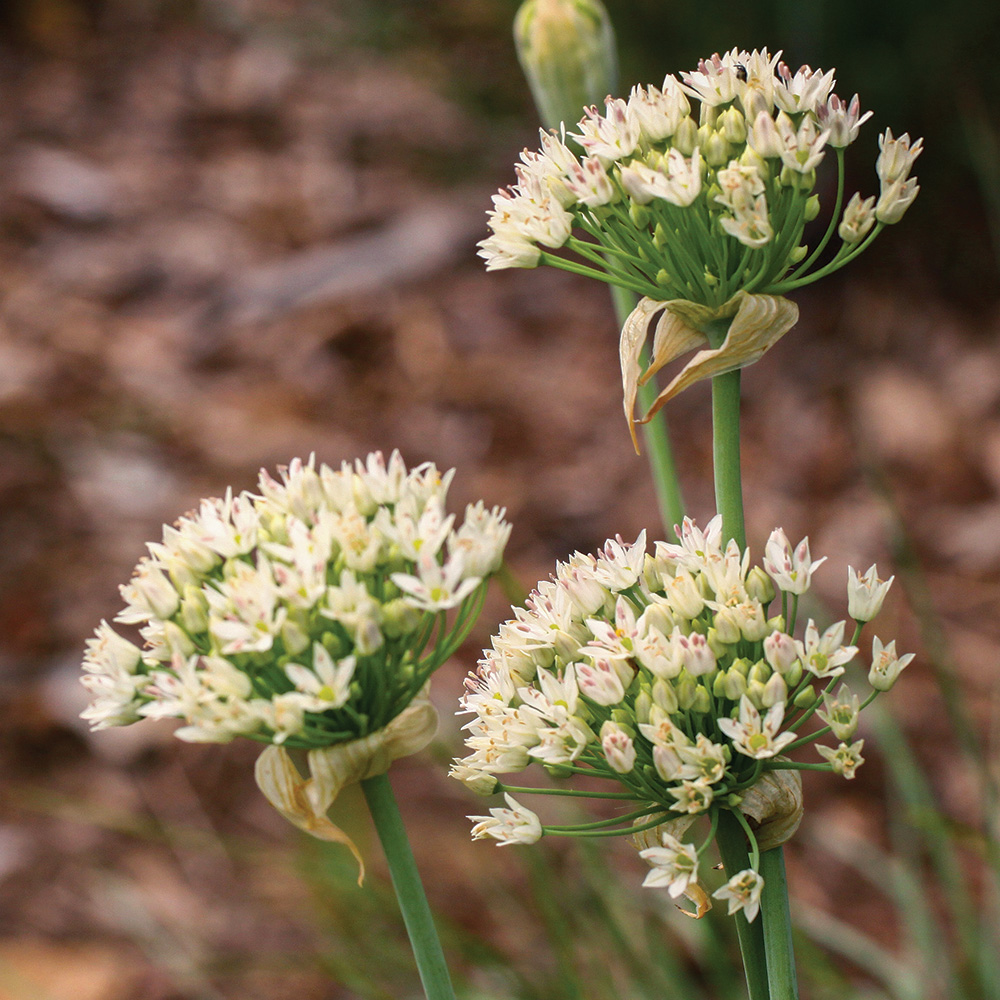 Pretty much everything about Texas allium (A. texanum) was a surprise. At 3-1/2 inches wide, the creamy white to pale yellow pompoms were the largest in the trial and showy for about a month in early summer. Even the individual starry flowers were bigger—5/8 inch, compared to the more typical 1/4 inch of other alliums. The clumps of twisting leaves are a bit loose, but the naked flower scapes stand tall at 24 inches. Texas allium cannot be compared to 'Millenium' or others of its kind, because the blue-gray leaves go dormant after flowering. As a design point, make it an accent among grasses and perennials that will cover the bare bases rather than massing it. New tufts of blue leaves sprout late in fall after the flower scapes have withered. This plant is native to wet areas, roadsides, and lowlands in Texas and Oklahoma, and although it likes a moisture-rich soil, it is drought tolerant too. Those conditions sum up our test site perfectly, so there is no surprise it is happy here!
'Big Beauty'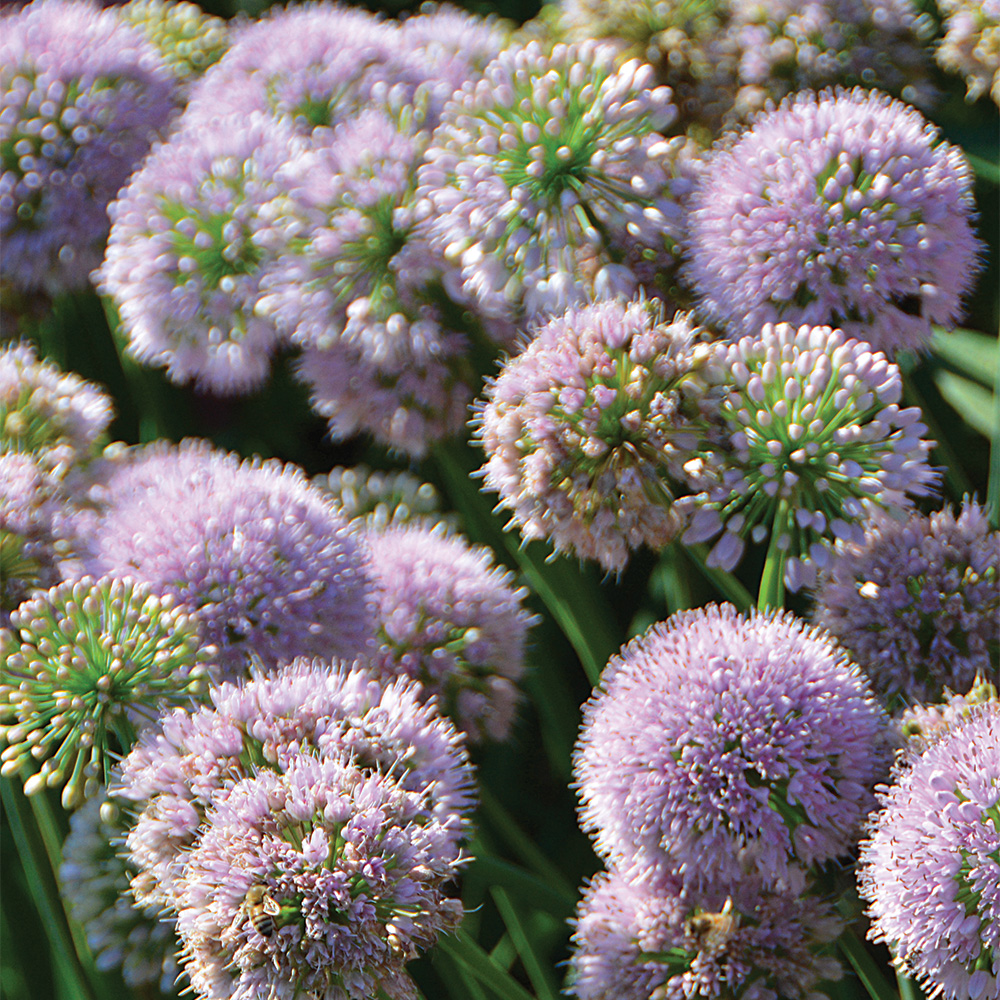 We have been fans of 'Big Beauty' for a few years, although it was only officially introduced in 2021; the breeder let us preview it early. At the start of summer, scores of 3-inch globes open progressively over nearly two months. This extended flower show (the longest in the trial) may not pack the color punch of other alliums with condensed bloom periods, but the soft pink flowers are plentiful and pretty at every stage—and, notably, they sustain pollinators longer. The moments just before the plump silvery pink buds burst is as satisfying as the fully open flowers; in bud, the flower head is more open, which showcases its internal architecture beautifully. The wide, strappy, gray-green leaves stay healthy all summer on full bushy plants.
'Lavender Bubbles'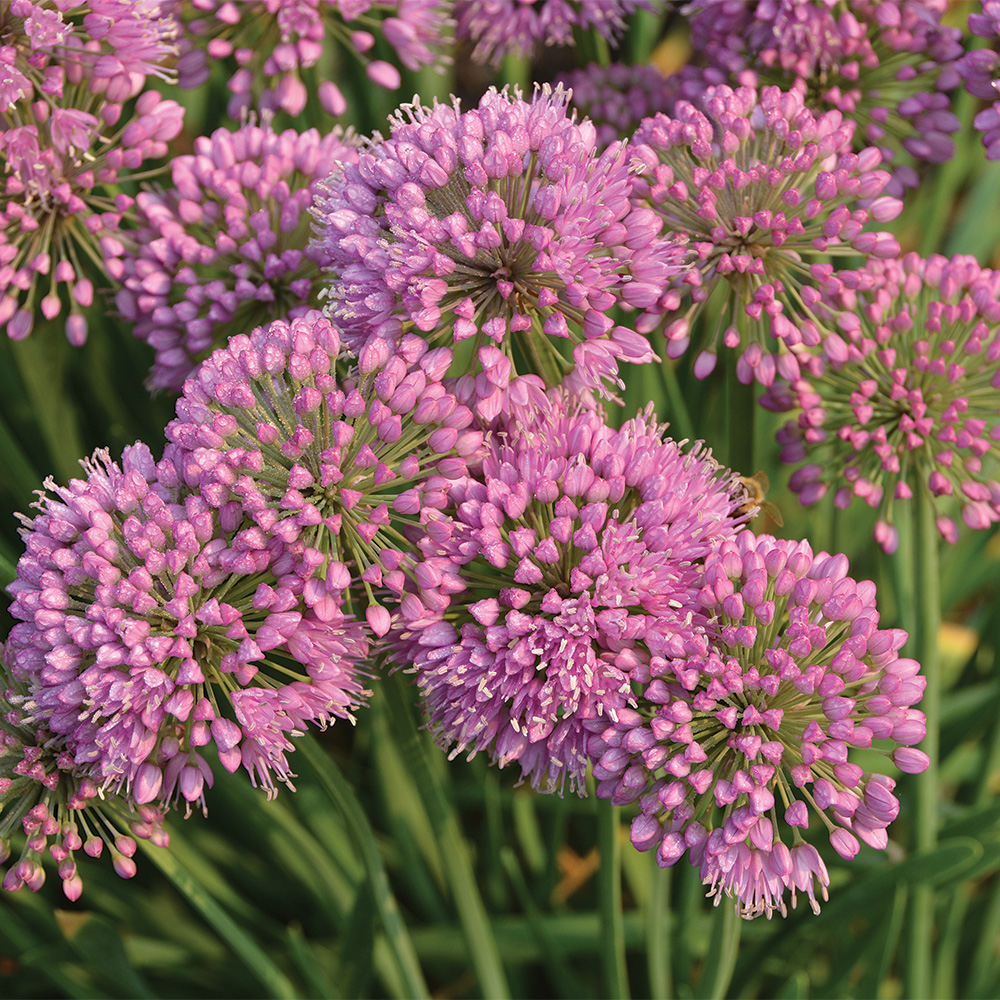 'Lavender Bubbles' is a newbie, with only one year in the trial—but what a year it was! One of the last to bloom, this allium has 3-inch dark purple bubbles that put on a fantastic show in late summer. The tendency is to compare all alliums to 'Millenium', and I get that, so 'Lavender Bubbles' blooms later and is darker purple. The twisty blue-green leaves are handsome with or without flowers, and as scapes grow above the foliage, their crooked tips gradually straighten out by the time flower heads open. Plants were small when first planted in spring, but 'Lavender Bubbles' was an overachiever, reaching 19 inches tall and 26 inches wide in its first season. I think it is a safe bet that 'Lavender Bubbles' will only get better in its second year.
---
Richard Hawke is an expert plantsman and the director of ornamental plant research at the Chicago Botanic Garden in Glencoe, Illinois.
Photos, except where noted: courtesy of Chicago Botanic Garden