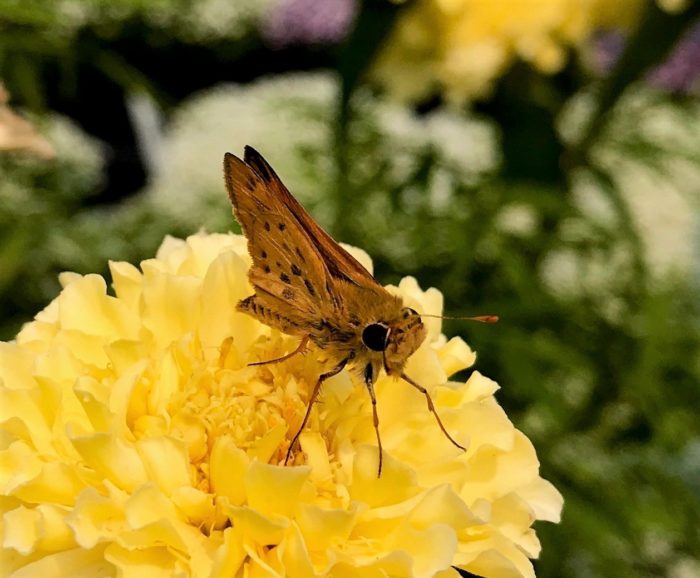 October's weather usually surprises us with heatwaves which make way for rainstorms. Nighttime temperatures often dip dramatically enough to bring frost to your garden. Days are noticeably shorter and fall has arrived.
In the Ornamental Garden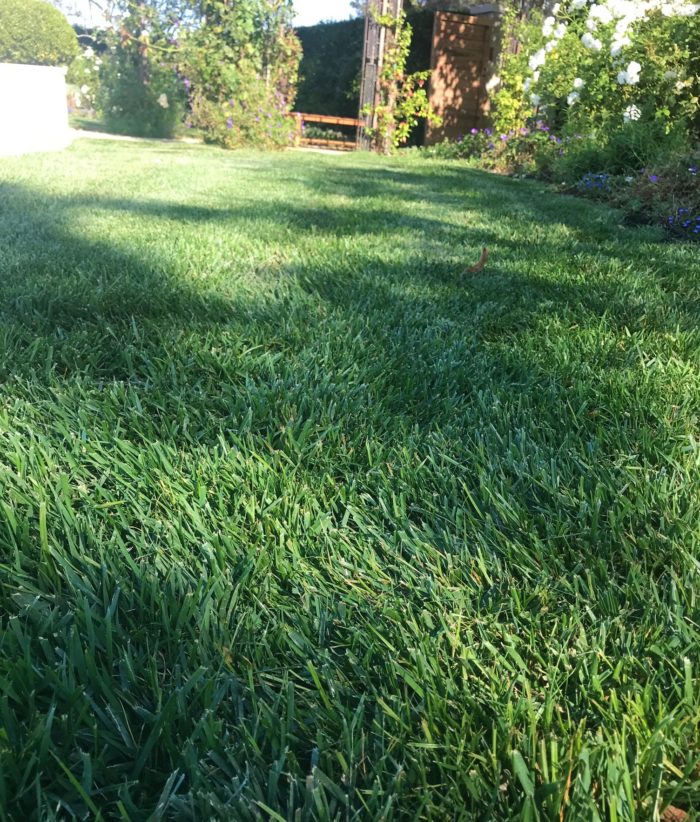 Care for your lawn. Give your lawn some attention and fertilize with an organic, high-nitrogen fertilizer. Remove all weeds and reseed bald spots at the same time, watering well until the fall and winter rains take over.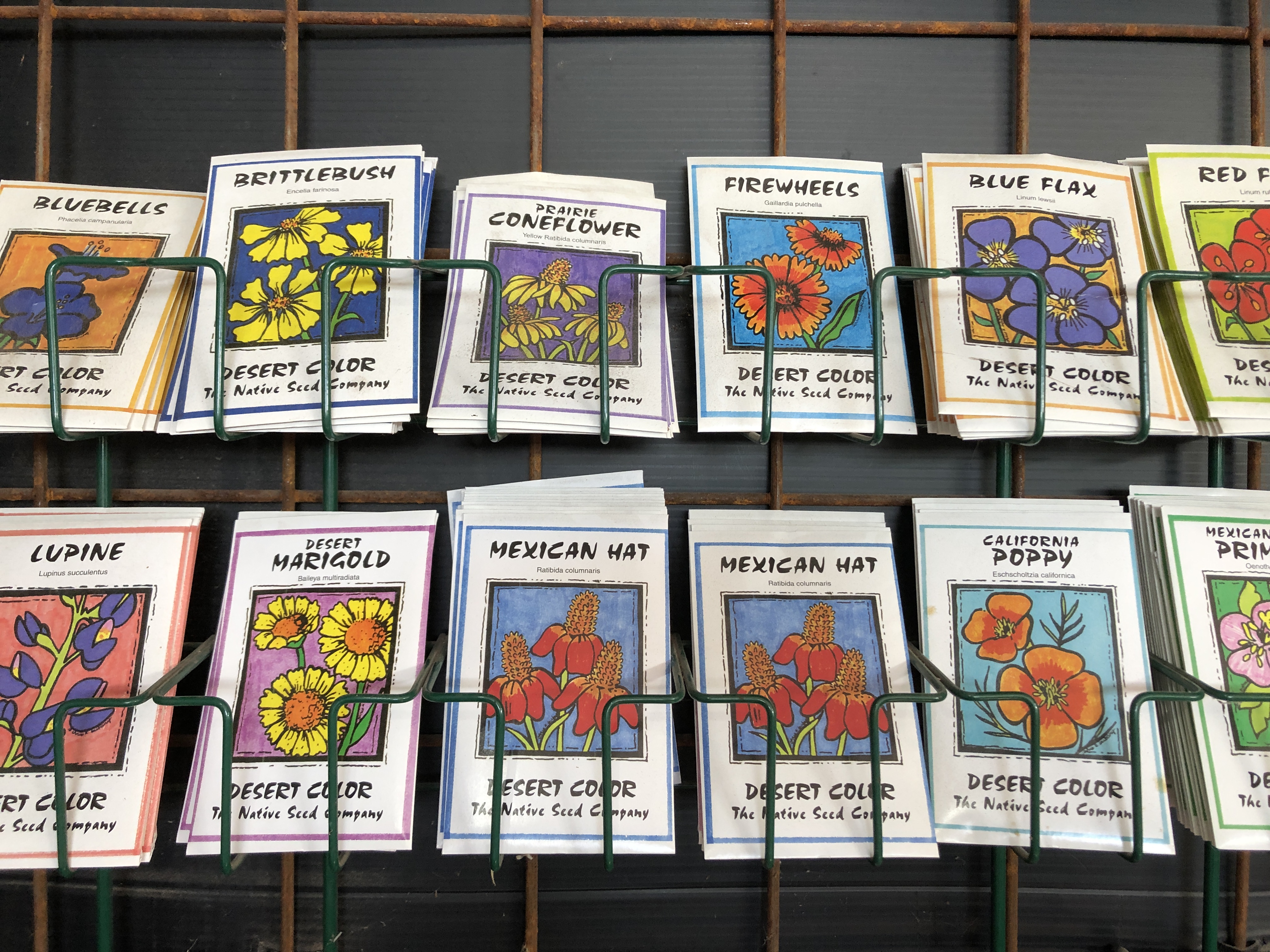 Sow wildflower seed. October is the perfect time to create a wildflower garden. Pick a sunny location and prepare the soil by removing weeds and grasses. Most wildflowers prefer nutrient-poor soil, so avoid fertilizers. Instead, lighten up your soil's texture and increase its moisture-holding capacity by adding organic compost. Scatter your wildflower seeds as evenly as possible over the prepared soil and rake them in gently. Sprinkle a thin layer of compost over the seeds, tamp it down, and water in well. Protect from birds if necessary.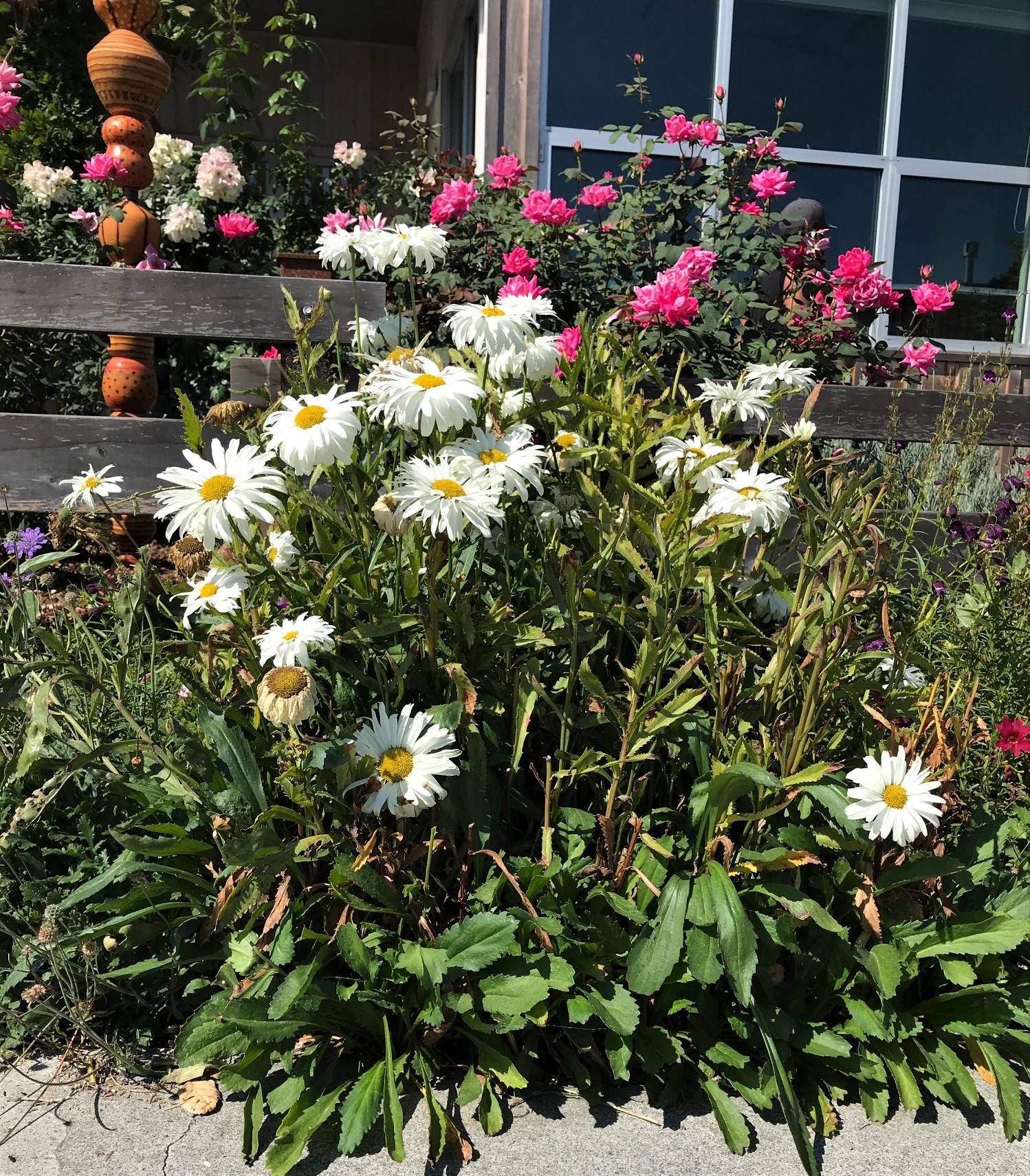 Divide and transplant perennials. With milder temperatures minimizing transplant shock and ensuring a quicker recovery, it's the ideal time to divide overgrown spring- and summer-blooming perennials. Prune back by half to reduce moisture loss through transpiration and carefully dig around the plant, leaving as large a root ball as possible. Gently lift the clump and check for obvious separation points, dividing it into several smaller ones. Discard older, weaker, or unhealthy parts of the plant, and replant the newly divided plants directly into the garden (or pots if you plan on sharing). Of course, you'll have prepared the area beforehand by amending with organic compost and adding a handful of organic high-phosphorous fertilizer to help your new plants quickly become established. Water thoroughly and directly after planting.
Add winter and spring interest now. Continue to source and plant spring-blooming bulbs and fall- and winter-blooming annuals to brighten up your borders and containers all winter long.
In the Edible Garden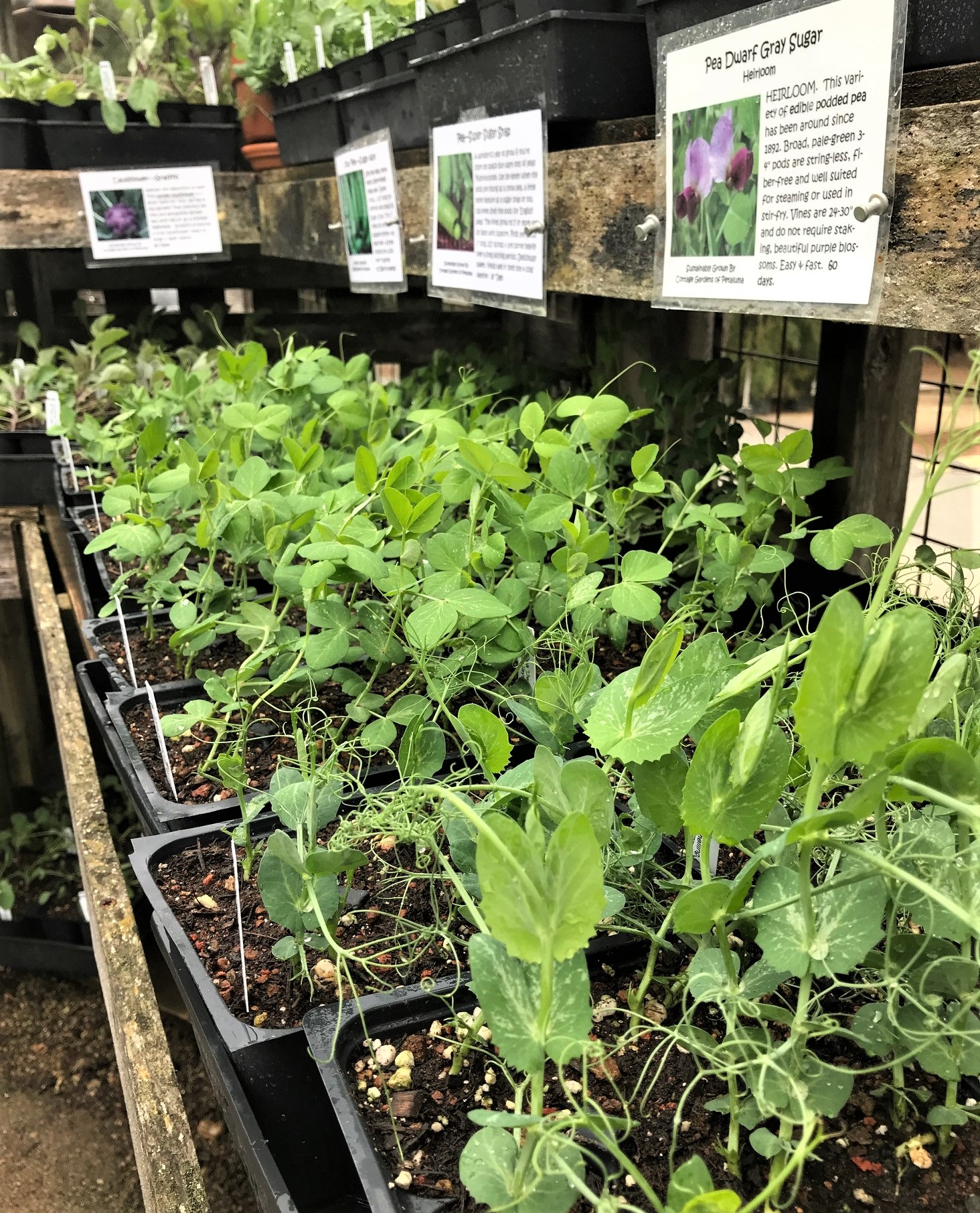 Plant cool-season crops. Many vegetable crops thrive in cooler temperatures and some–like the brassicas–increase in sweetness when touched by frost. To get them off to an excellent start, plant transplants of your favorite broccoli, cauliflower, Brussel sprouts, and kohlrabi varieties. They'll be ready for the dinner plate by February. Transplants of leafy greens are even quicker to mature. You'll start harvesting Swiss chard, spinach, mustards, and kales by December. Continue direct seeding peas, parsnips, turnips, carrots, radishes and beets. For more veggies to grow now and growing tips, read on here.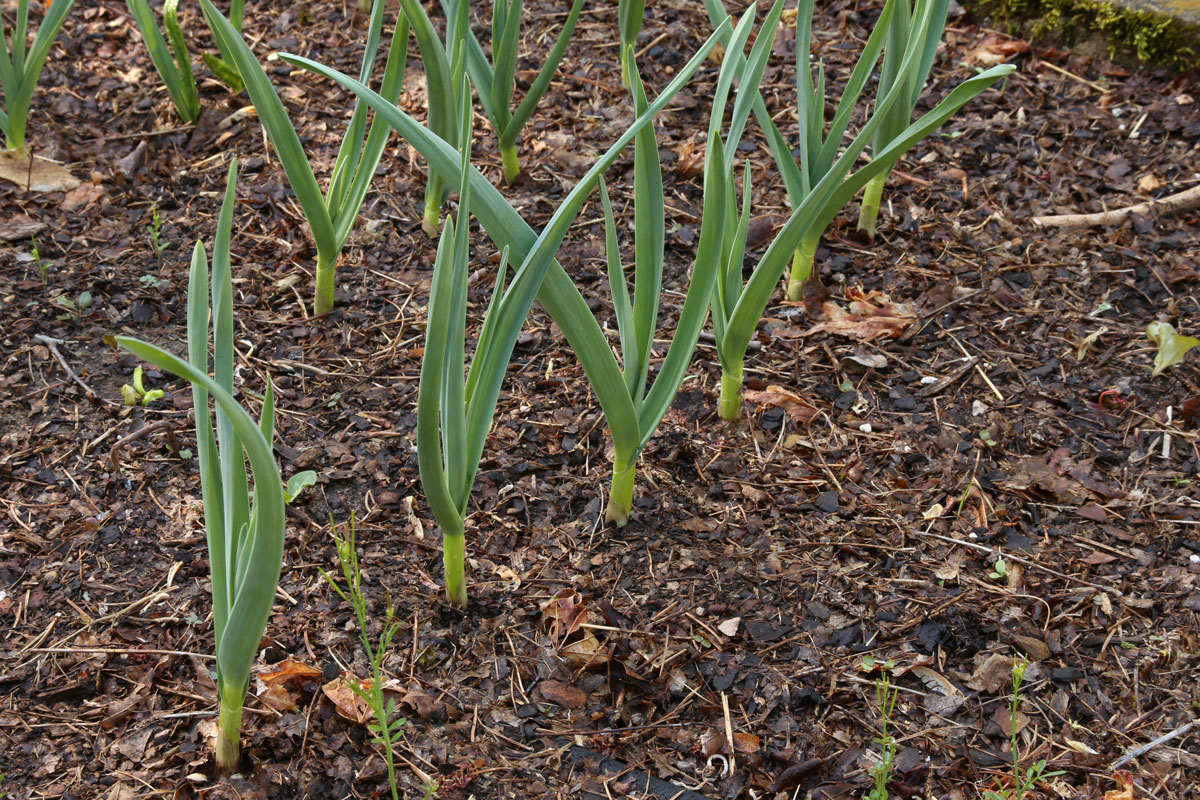 Plant garlic. You've perused your catalogs and bought your garlic bulbs and now it's time to plant them! From planting to harvest, garlic takes 6 to 8 months, so be sure to plan accordingly when locating your garlic patch. Full sun and rich, well-drained soil are vital. Protect from gophers if necessary.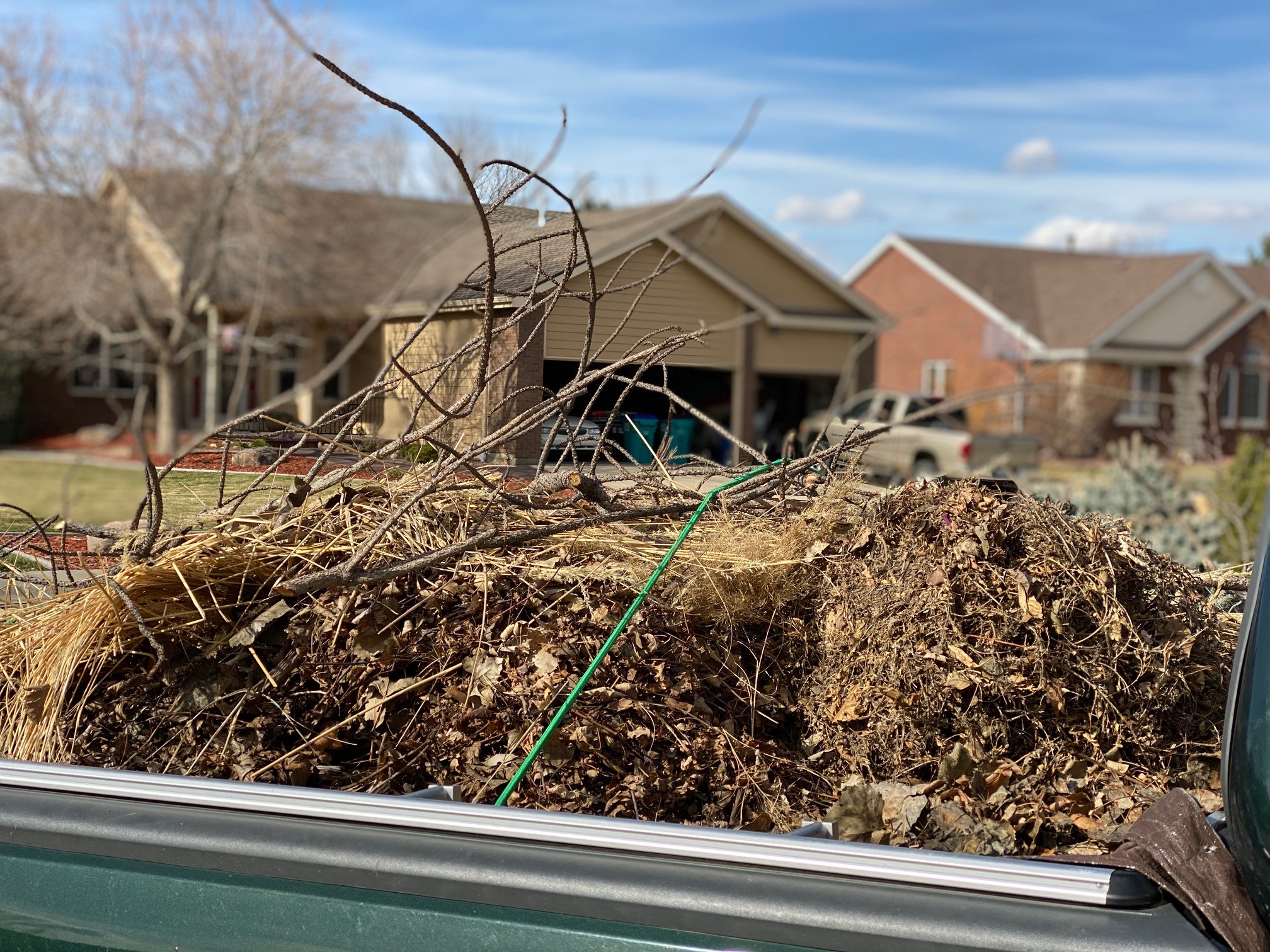 Make sure to tidy up for winter. October means it's time to reduce potential overwintering hiding places for slugs, snails, and insects by picking up overturned pots, dropped branches, and other garden debris in the ornamental and veggie garden. Continue to rake fallen leaves and pull weeds and spent annuals and vegetable plants. Add them all to the compost pile or your green waste bin if you suspect disease issues. Dig in rich, organic compost to any empty ornamental or edible garden beds.

Fionuala Campion is the owner and manager of Cottage Gardens of Petaluma in Petaluma, California.