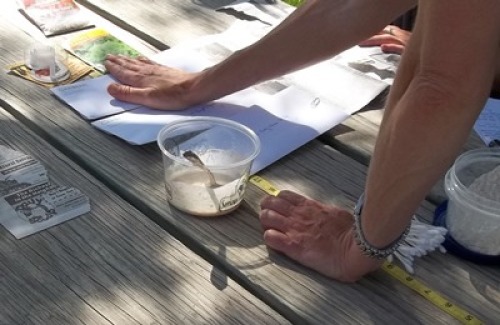 A new campaign on the Kickstarter crowdfunding site caught my eye because it has the potential to change the way gardeners plant their vegetable gardens.
The Seedsheet answers the question every new vegetable grower wants to know: "How do I plant a vegetable garden?"
Instead of going through the trial-and-error process of planting to see what works, The Seedsheet simplifies the entire process because it makes gardening as easy as "making your bed." 
The campaign has reached about one-third of its goal and has quite a few backers willing to invest in "an agricultural paint-by-numbers" product. The campaign for backers ends on December 14.
The way Seedsheet works is gardeners create a virtual garden with a special garden-builder software. Then they select the size of the garden bed and add their zip code.
The zip code is important because it's needed to calculate the garden's hardiness zone in order to recommend the plants that will grow best in that specific area. Gardeners then select the fruits, vegetables and herbs they want to grow to create a digital layout.
Each layout is transformed into a customized Seedsheet made of weed barrier fabric embedded with soil and seeds. Simply unroll the sheet, place it on top of the soil and water. Just like a large version of seed tape or seed carpet, the pre-selected seeds will sprout in the fabric so there's no digging, no planting, and no weeding.
The idea for Seedsheet is part of a new trend toward "instant skills." This trend is helping novices get positive results without having to suffer through the typical learning curve it takes to master something, like gardening. 
I'm unsure how I feel about taking my vegetable gardening and turning it into a "plug and play" hobby. On one hand, I'm all for getting more folks involved in growing their own fresh food, but on the other hand, I feel like they'll be missing something essential about the gardening experience. 
How do you feel about gardening without getting your hands dirty?