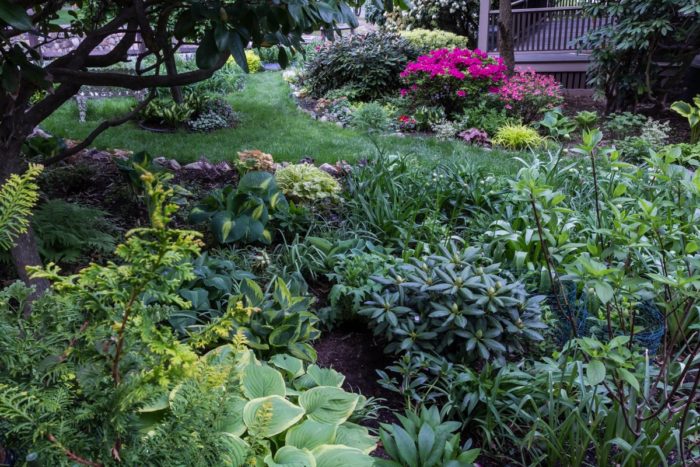 We've visited Nina Schlosberg's garden in Waltham, Massachusetts, twice before, HERE and HERE. Today she's sharing the height of spring!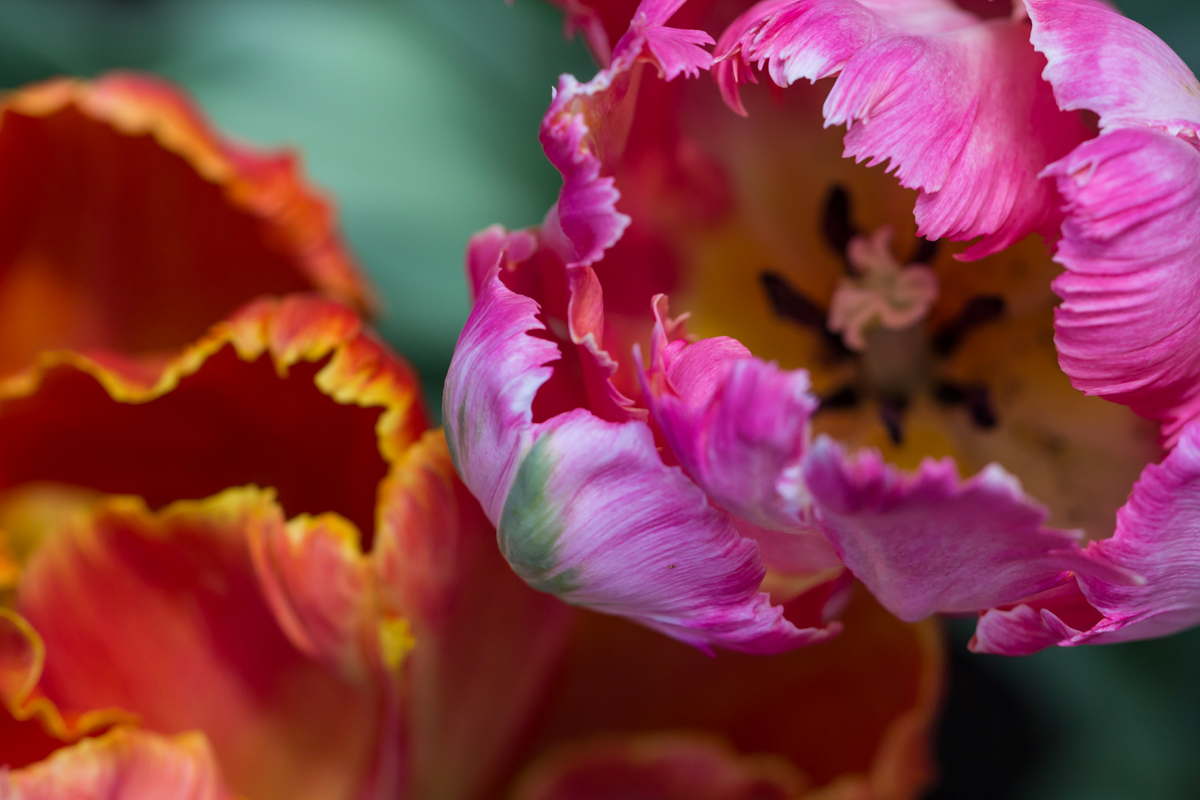 She says, "This year spring has been nice, slow. and cool, unlike the hot rush of spring 2012. So, I've been able to photograph the progress in the blooming garden and also physically work in the garden – mostly pruning and weeding (what else is new!)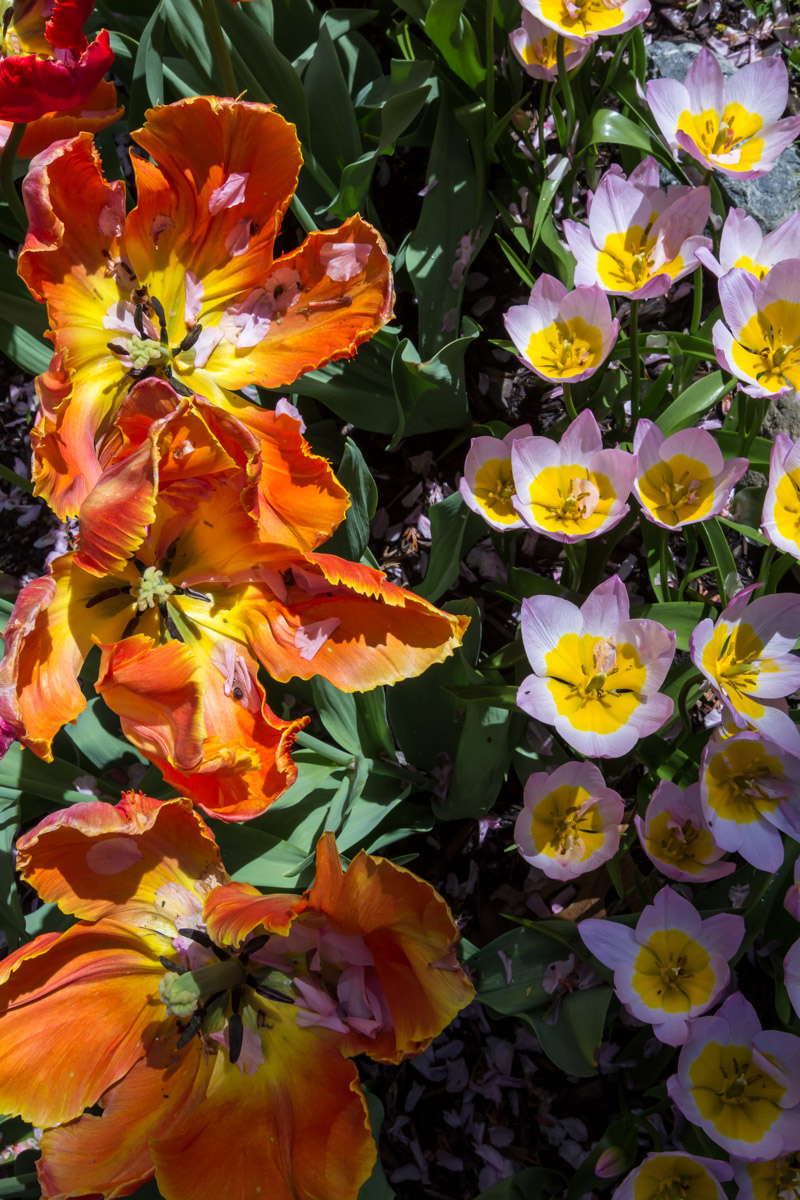 "I'm very pleased with the parrot tulip border. These flowers are spectacular when they're starting to bloom and as they nod out. I also appreciate the brightness of the azaleas, primroses, and spirea shrubs. The neighborhood cat, Tang, keeps the hungry bunny rabbits at bay. Love him!"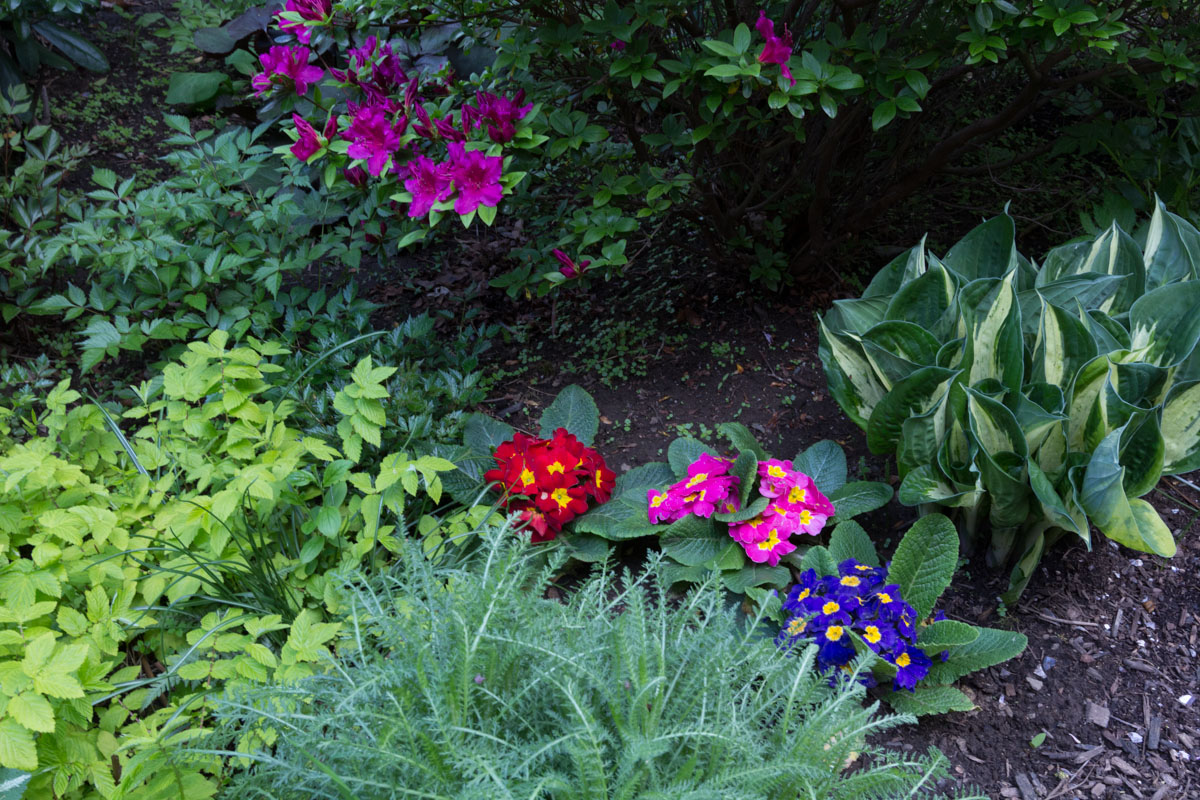 Oh, the tulips, Nina, YUMMY! But while Tang is adorable, I miss our obligatory puppy pic… Happy spring!
***OK, everyone, keep going! Dig out your cameras, take a big long walk around your garden, and SEND ME PHOTOS!***
***One more thing…..have you always wondered what your fellow GPODers are like in person? Never thought you'd get a chance to meet them? Check this out…. While the GPOD isn't officially a taunton forum, it's close enough, and I wanted to extend the invite. Anybody at all interested? I'd be willing to search for some gardens to tour…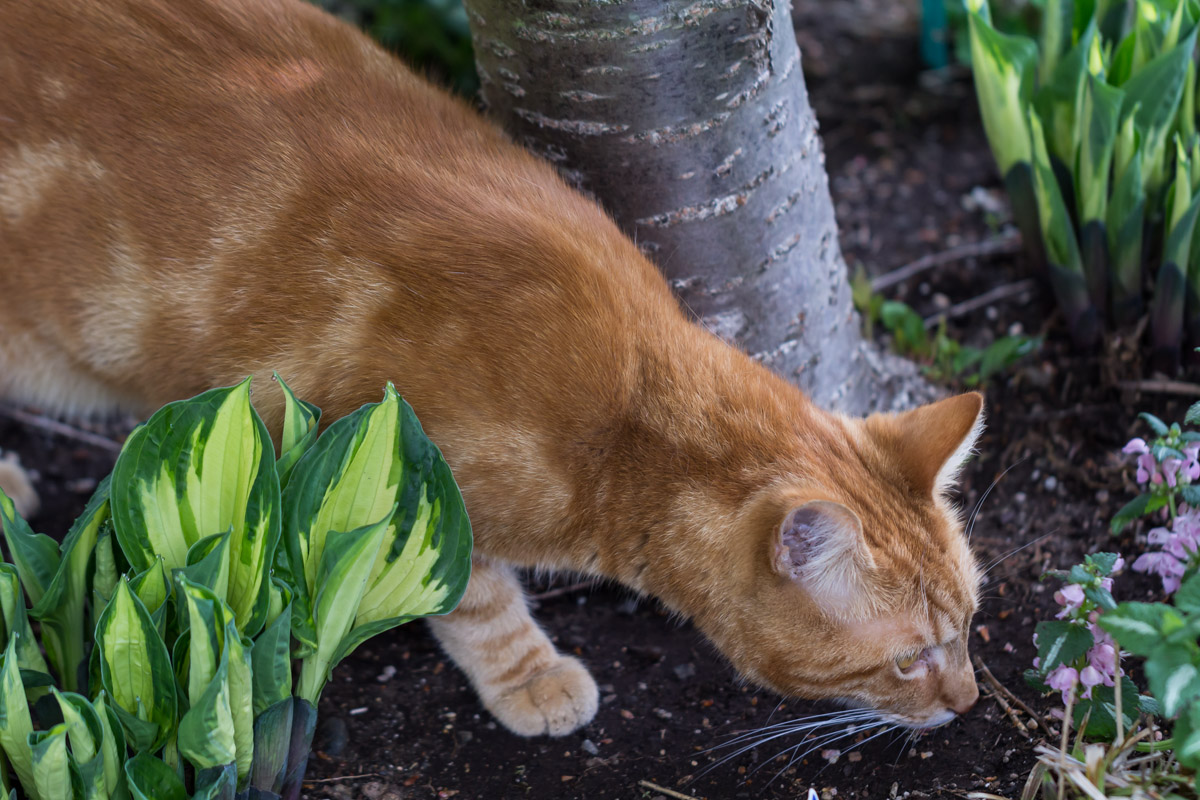 Want us to feature YOUR garden in the Garden Photo of the Day? CLICK HERE!
Want to see every post ever published? CLICK HERE!
Want to search the GPOD by STATE? CLICK HERE!
Check out the GPOD Pinterest page! CLICK HERE!