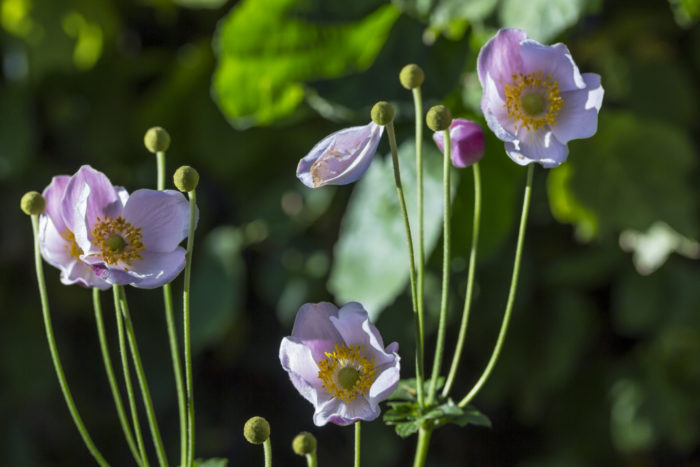 Today's photos are from Nina Schlosberg in Waltham, Massachusetts. We first saw Nina's garden back in April (refresh your memory HERE.)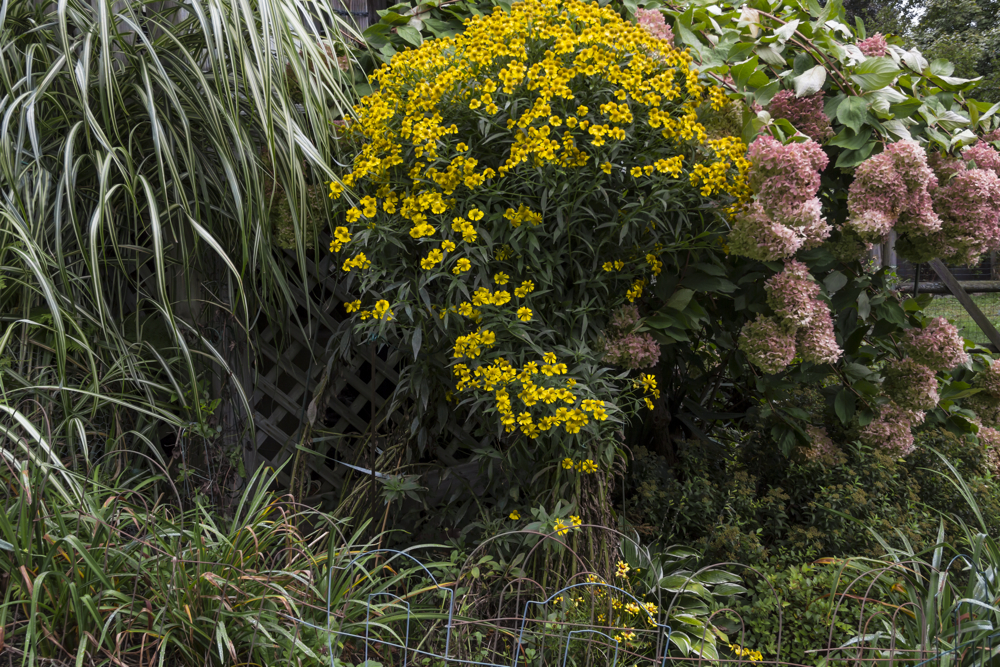 Nina says, "Here are some shots taken at the end of the season in my garden. The blue monkshood (Aconitum) and pink windflowers are the very last to bloom for me. And they seem to persist through to mid fall despite tropical storm Sandy…
"The tall yellow sneezeweed (Helenium) attracts a lot of bees in the fall and looks pretty good against a backdrop of Hydrangea paniculata blooms with their changing hues into late fall. And my hound Lily keeps track of all the garden aromas, but she's really hoping to get a whiff of a bunny!"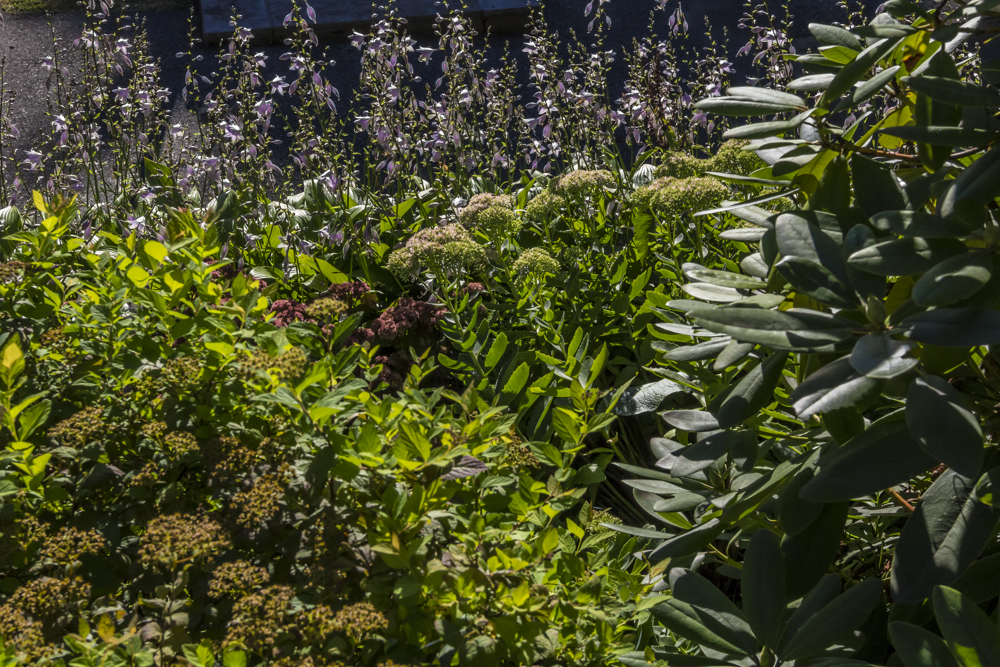 Your garden is still beautiful, Nina, but I'm truly loving Lily the dog! She looks soooo sweet! Thanks for sharing again.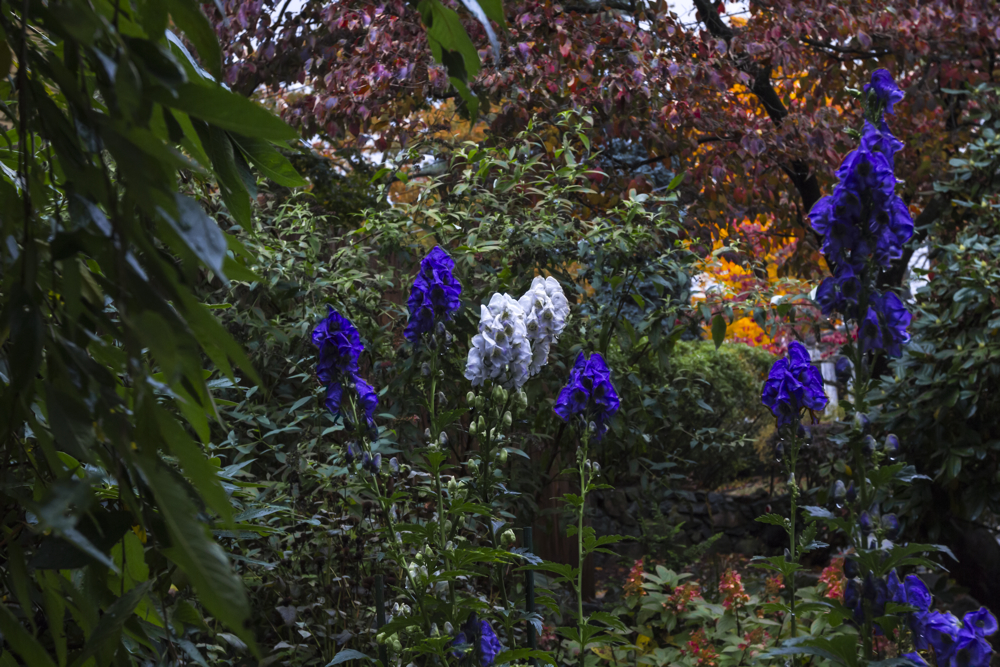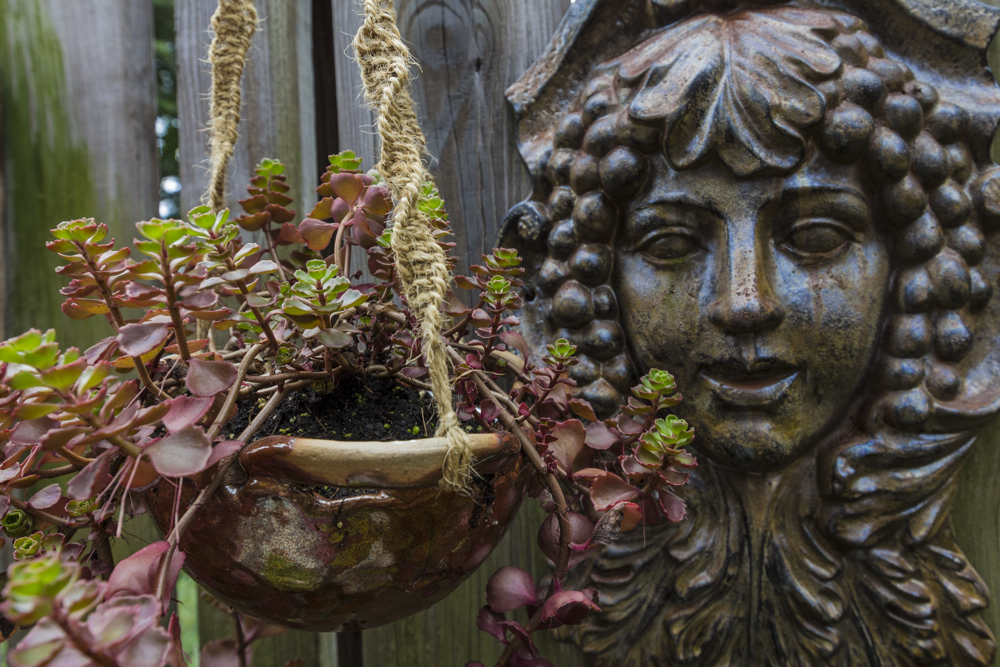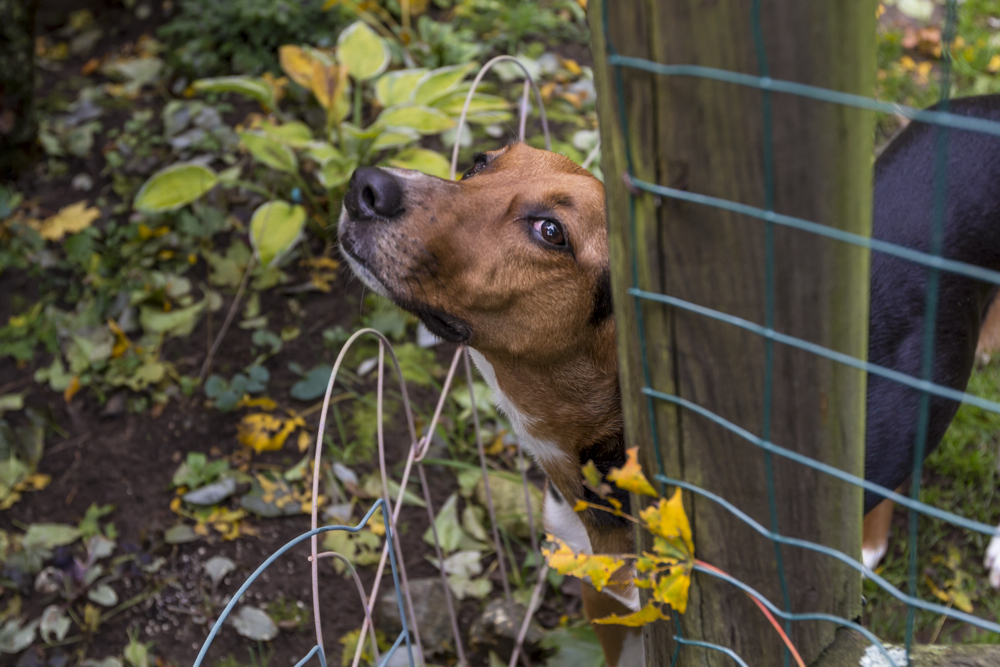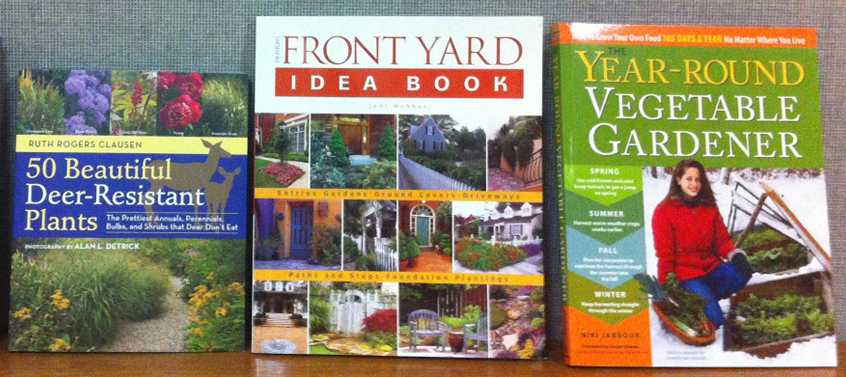 >>>>>> BOOK GIVEAWAY PART 2!!
This is the last day to enter the giveaway! There are still 3 books left:
50 Beautiful Deer-Resistant Plants by Ruth Rogers Clausen
Front Yard Idea Book by Jeni Webber
The Year-Round Vegetable Gardener by Niki Jabbour
I'll choose randomly from everyone who sends me garden photos by the end of the day TODAY to win your choice of the remaining books (last photo), plus a mystery bonus! (Hint–it's from one of our sister publications). Email hi-res photos and a description of your garden and what you're showing us to [email protected]. I can't wait to see what you send!
Want us to feature YOUR garden in the Garden Photo of the Day? CLICK HERE!
Want to see every post ever published? CLICK HERE!
Want to search the GPOD by STATE? CLICK HERE!
**Check out the GPOD Pinterest page, where you can browse all the post in categories…fun! CLICK HERE!**