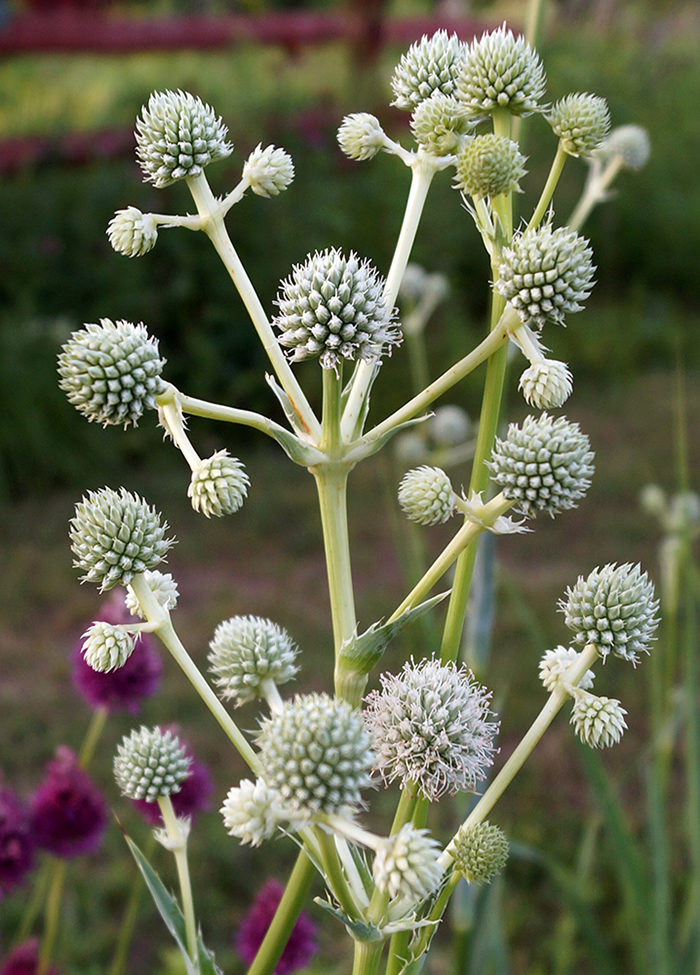 Do you gravitate toward tough, fuss-free perennials so that you can enjoy your garden without a lot of work? Or do you prefer hunting for out-of-the-ordinary plants to give your garden a memorable touch? With rattlesnake master (Eryngium yuccifolium, Zones 4–9), you can have it both ways. This uncommon plant adds drama and quirkiness while thriving without any extra fuss from you.
Native to much of the eastern United States, rattlesnake master's range reaches into some parts of the Mid-Atlantic region. Even where it doesn't grow naturally, it's cold hardy through through Zone 5 at least, so it's well suited to gardens throughout our area. You'd be excused for thinking otherwise because of its spiky, yucca-like leaves and exotic-looking flowers; it looks more like something you'd find in a desert environment than something that would thrive in a Connecticut perennial border, a Pennsylvania meadow, or a New Jersey wetland. It really is that adaptable, growing well in a wide range of garden conditions as long as it gets lots of sun.
Though you can't depend on rattlesnake master's supposed historical use as an antidote for snakebite, you can depend on it for a long season of garden interest. It looks something like the solar system's overly enthusiastic art project, with globes of various sizes stuck together at a variety of angles. Its greenish buds emerge around late June. It develops white flowers in mid to late summer that turn off-white in late summer to early fall and then toasty brown as the seeds mature.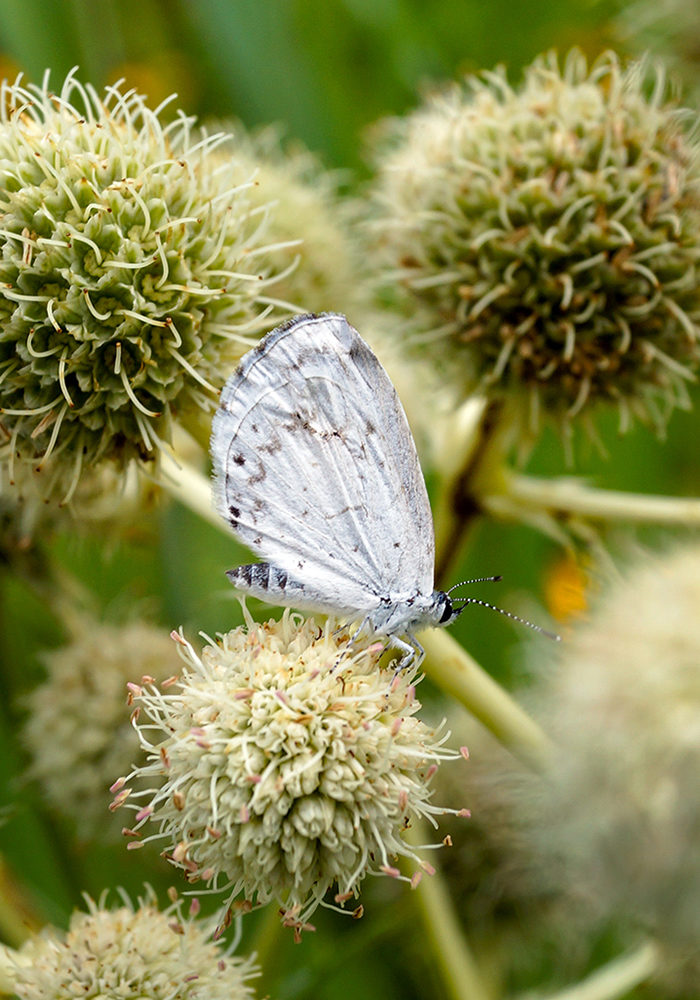 In flower, rattlesnake master is outstanding for attracting a variety of insects, including butterflies, bees, flies, and wasps. In seed, it provides food for many birds. One form of wildlife it does not attract is deer. Though no plant is deer-proof, this one definitely qualifies as deer-resistant: yet another point in its favor for gardens in our deer-riddled region.
Rattlesnake master typically reaches 5 to 6 feet tall in bloom and has a strong, upright form (unless it's growing in rich soil, in which case it can sprawl). Enjoy it in a border as an accent or in a larger drift. It's right at home in a naturalistic garden or meadow as well. Wild quinine (Parthenium integrifolium, Zones 4–8), Culver's root (Veronicastrum virginicum, Zones 4–8), black-eyed Susans (Rudbeckia spp. and cvs., Zones 3–11), coneflowers (Echinacea spp. and cvs, Zones 3–9), and bee balms (Monarda spp. and cvs., Zones 4–9) are just a few top-notch flowering companions.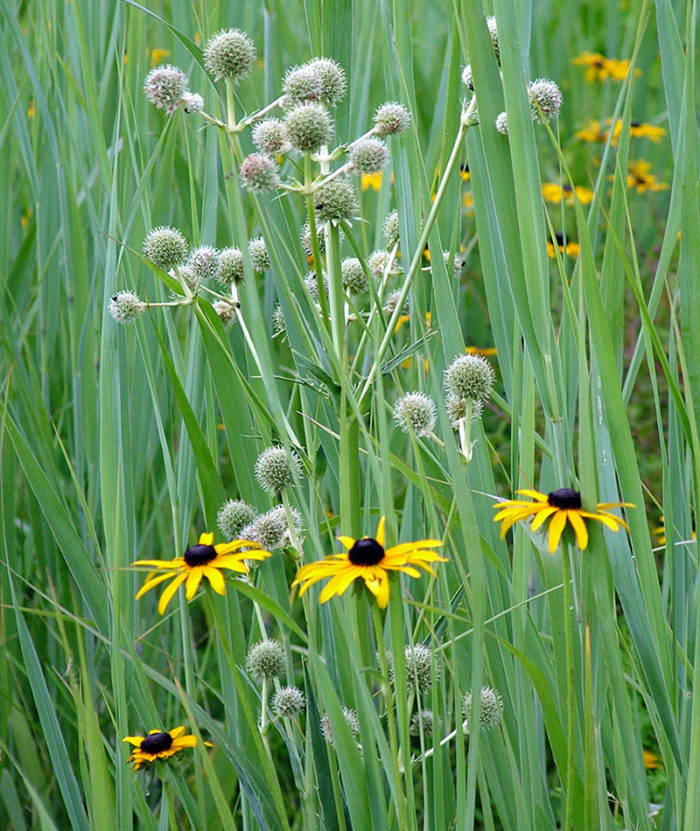 Rattlesnake master's bold form looks particularly good rising up behind the feathery foliage mounds of Arkansas bluestar (Amsonia hubrichtii, Zones 5–8). Ornamental grasses are also excellent for pairing with rattlesnake master: 'Dallas Blues' switch grass (Panicum virgatum 'Dallas Blues', Zones 5–9)—with similarly blue foliage but airy, pink-tinged flowerheads—is a personal favorite. Wherever you plant it, and whatever you plant it with, rattlesnake master is guaranteed to attract attention from garden visitors!
Nancy J. Ondra is the author of over fifteen books, including Grasses, The Perennial Care Manual, and The Perennial Matchmaker.