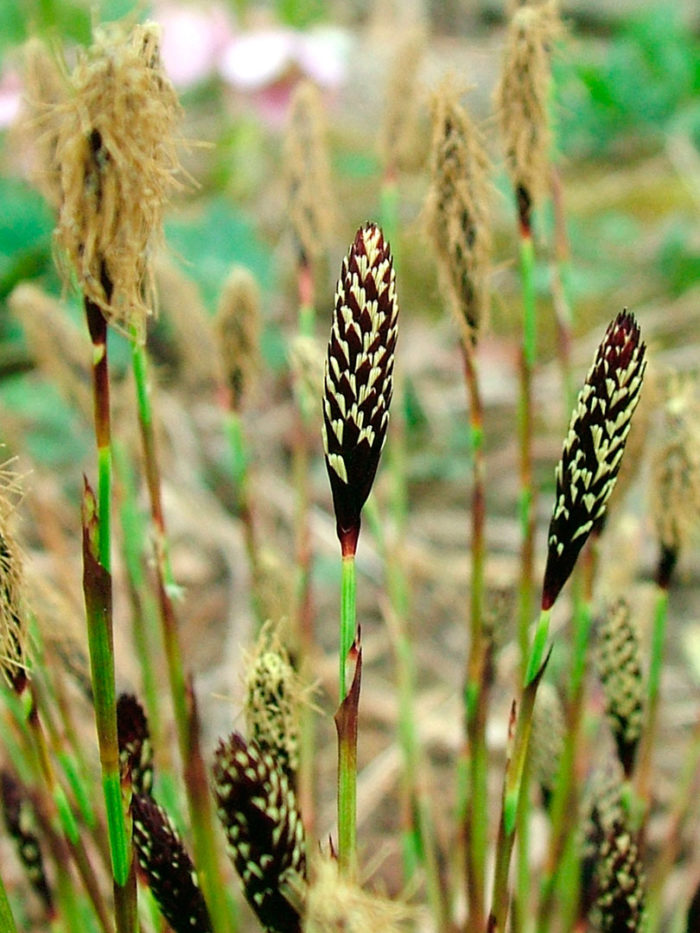 As a fashion statement, seersucker may have come and gone, but for gardeners who appreciate eye-catching foliage, seersucker sedge (Carex plantaginea, Zones 4–8) is always in style. This lovely, lime green sedge is native to the eastern half of North America and is well suited to gardens and landscapes within our region—particularly in the woodland conditions it likes to call home. It usually grows in moist, fertile soil but can adapt well to more difficult conditions too, such as dry soil and shady slopes.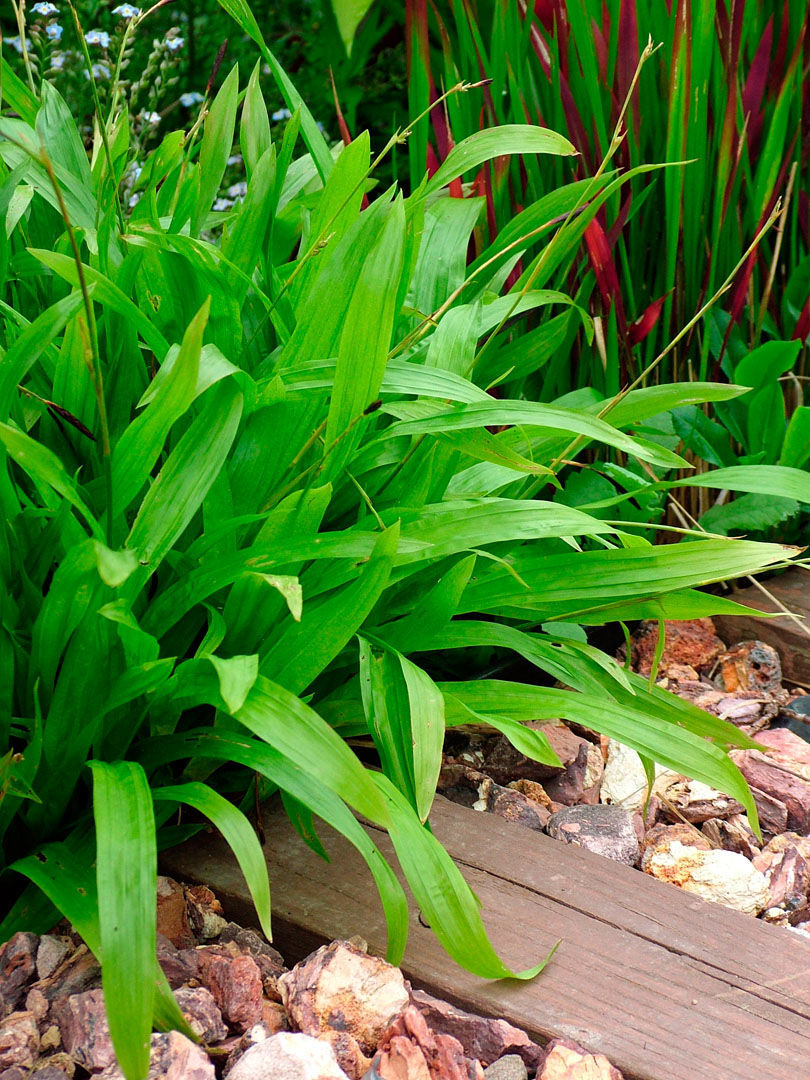 Typically reaching 6 to 12 inches tall, seersucker sedge has an overall mounded form to about 1 foot across. Enjoy a single clump as an interesting accent, grow it in groups as a front-of-the-border filler around taller perennials, or plant it in masses as an easy-care, evergreen ground cover around shrubs and trees. It's easy to divide, and it self-sows gently too, often popping up in spots where you wouldn't attempt to plant—among dense surface roots, for example, or snug against tree trunks or shrub stems.
Maintenance is simple: just shear the foliage down to about 1 inch in mid-February to early March, around the same time you trim back your hybrid hellebores (Helleborus × hybridus, Zones 4–9). If you wait too long to trim the sedge, you'll cut off the early-rising flowers, too. They're not especially showy—practically black bracts with a fluff of soft yellow stamens—but they are interesting and worth keeping unless you really don't want seedlings. The slender flowering stems wither away in early to midsummer, so you don't need to deadhead them to keep the plants tidy.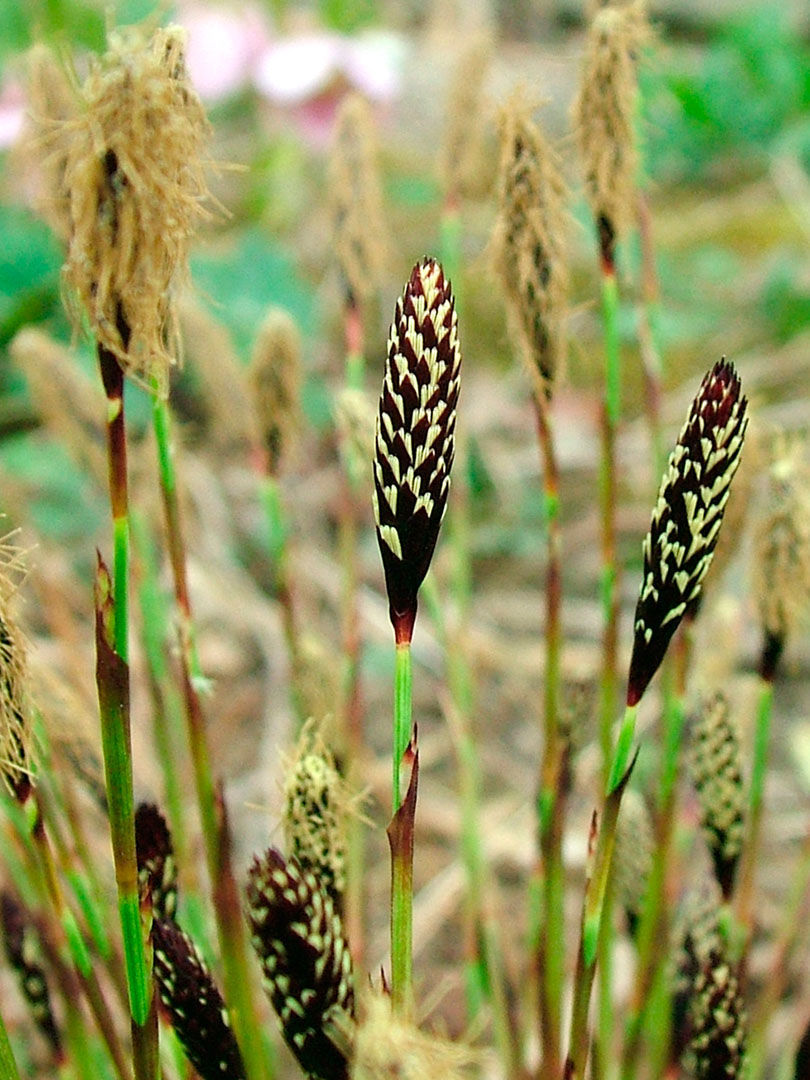 The "seersucker" part of this sedge's common name comes from its distinctively dimpled leaf surface, which closely resembles that of the once-popular lightweight fabric. The matte, rumpled surface and strong leaf veining make a handsome contrast to companions that have smooth, glossy foliage, such as European wild ginger (Asarum europaeum, Zones 4–7).
Another feature that makes this mounded, clump-forming sedge stand out is its relatively wide leaves. Bolder than many of its slender-bladed, grasslike sedge relatives, the foliage of seersucker sedge works well for creating interesting contrasts with broader-leaved shade lovers, such as hostas (Hosta cvs., Zones 3–9) and hybrid hellebores, as well as with lacy foliage, like that of epimedium (Epimedium spp. and cvs., Zones 5–9), ferns, and wild bleeding hearts (Dicentra eximia, Zones 4–8).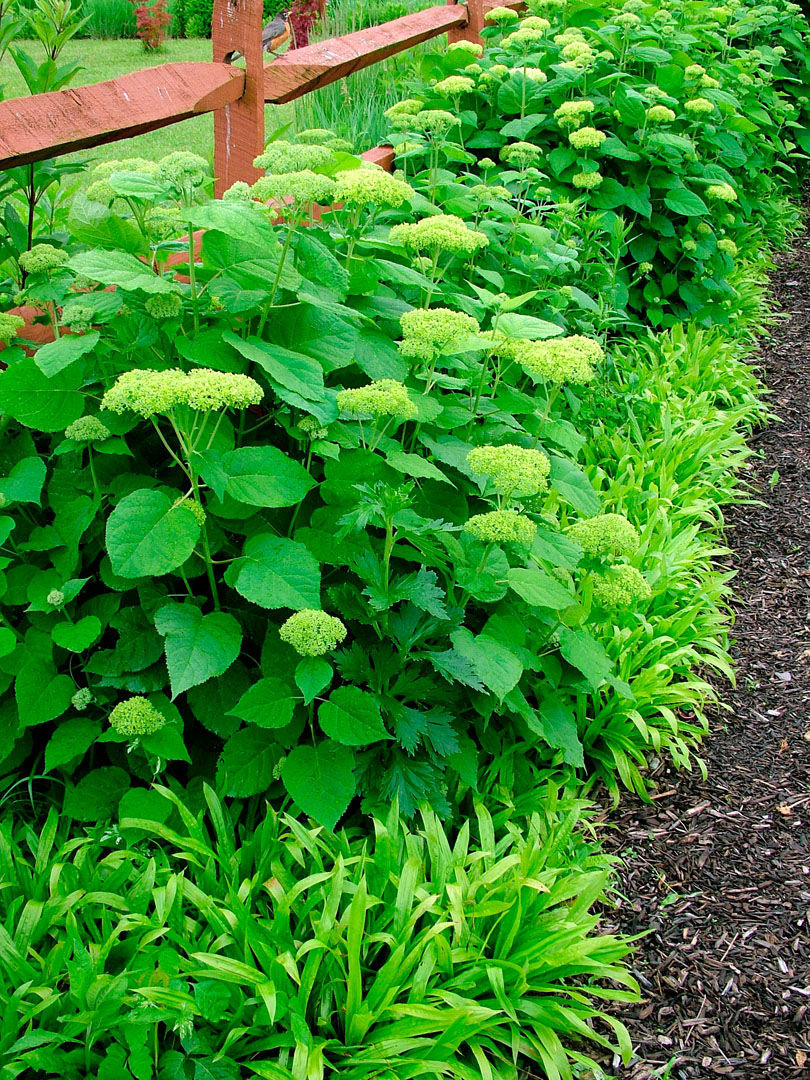 Several wholesale growers in our region have picked up on this valuable perennial, but it may take a bit of hunting to find it in retail outlets. It's worth hunting for, though, or ask your favorite garden center to order it if they don't already have it for sale. Easy to grow, easy to use in combinations (and oh, did I mention that it's deer resistant?), seersucker sedge is an outstanding native to know and grow in Mid-Atlantic gardens.
Nancy J. Ondra is the author of over fifteen books, including Grasses, The Perennial Care Manual, and The Perennial Matchmaker.