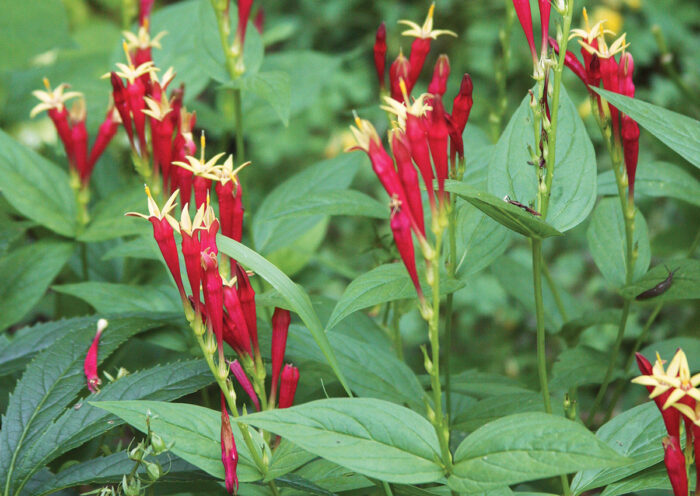 Growing native plants is the gardening equivalent of having your cake and eating it too. Not only are these plants beautiful and more likely to thrive in your landscape, they also play a crucial role in sustaining the living landscape for pollinators, birds, and other animals.
For their seemingly endless benefits, it's always worth adding another native plant to your garden. Below, find native plants for the Southeast that will please human, animal, and insect guests in your garden.
---
1. Southern Maidenhair Fern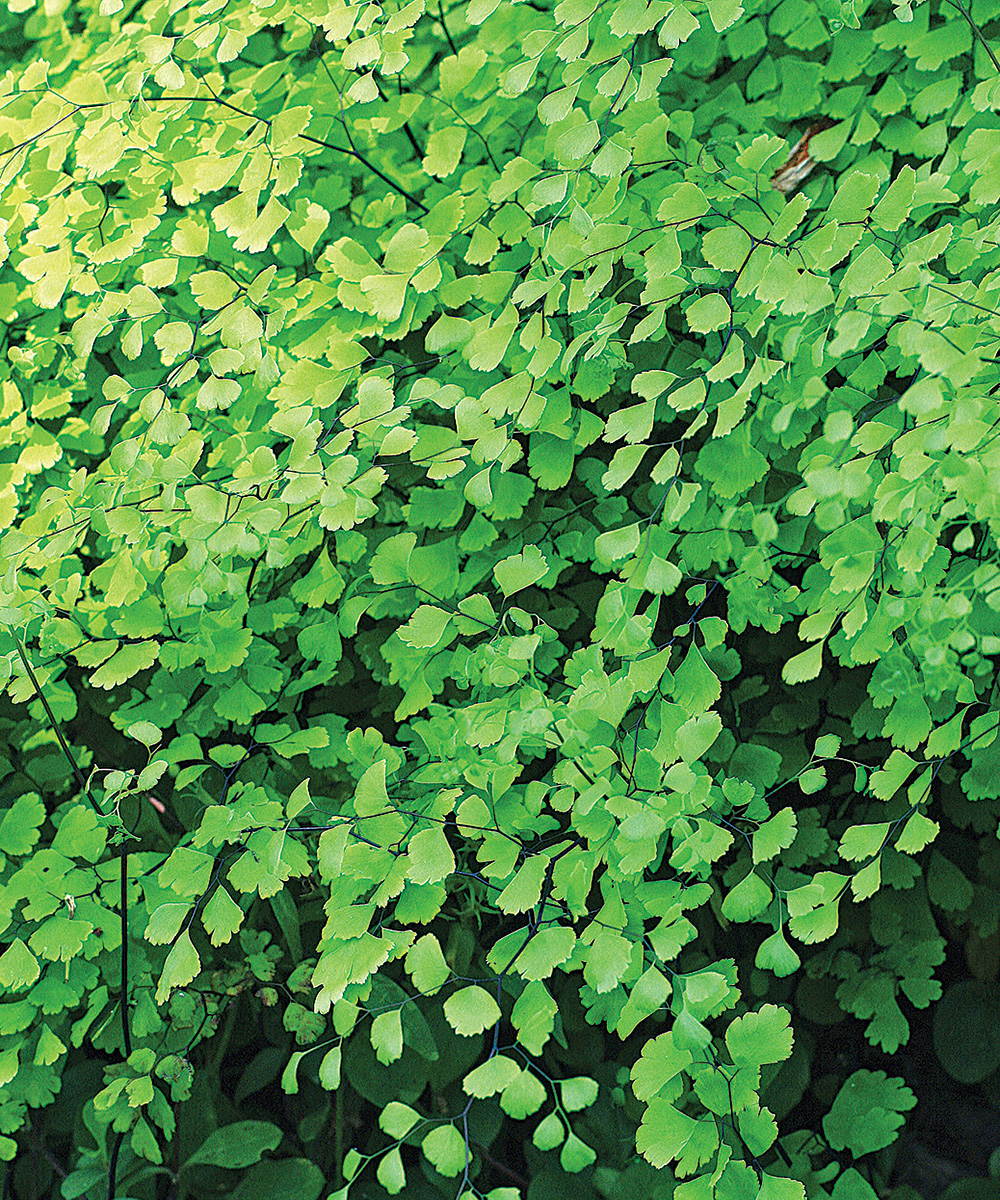 Name: Adiantum capillus-veneris
Zones: 7–10
Size: Up to 15 inches tall and 18 inches wide
Conditions: Partial to full shade; evenly moist, well-drained, near-neutral to alkaline soil
Southern maidenhair fern retains the elegance of its northern cousin, A. pedatum, while letting its hair down just enough to beguile both formal and naturalistic gardeners. With an abundance of spring green leaflets bubbling out from wiry black stems, this fern brings gentle movement to any woodland scene. It is evergreen in most zones and perfectly placed when draped over logs or rocks—the latter reflecting its iconic home in nature, limestone cliffs. If you have acidic soil, add a bit of lime or limestone gravel to its bed before planting.
2. Indian Pink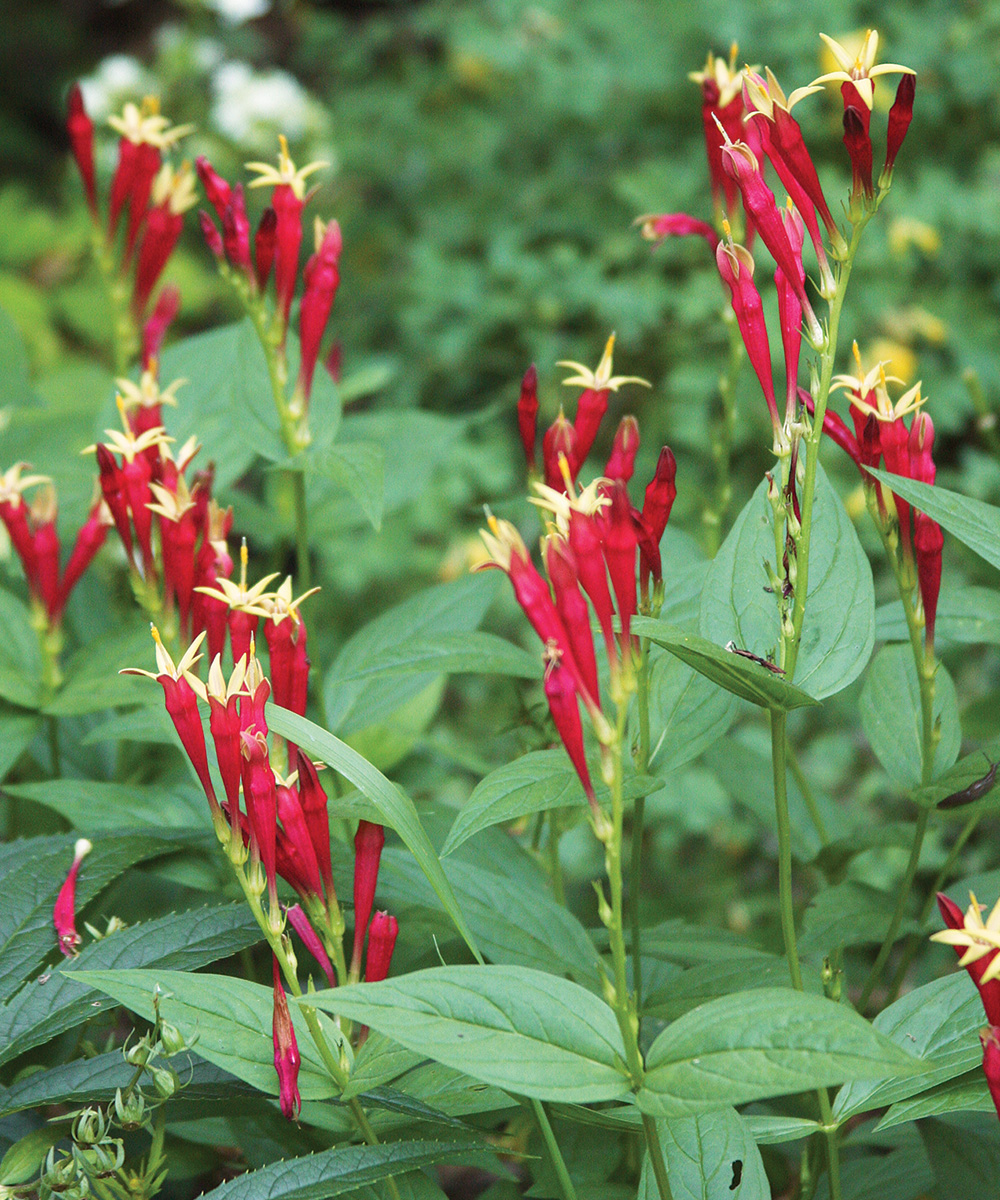 Name: Spigelia marilandica
Zones: 5–9
Size: 18 to 24 inches tall and 12 to 18 inches wide
Conditions: Partial shade; average soil
No perennial dispels the myth of the "subtle native" more than Indian pink. This show-stopper has it all: cardinal red flowers opening to reveal starry yellow lobes; sturdy, upright clumps of foliage; and staying power. Its many red trumpets call in the hummingbirds and pay out with abundant nectar in late spring. It is fully worth its specialty perennial price. Once established, this beauty grows perfectly well in drier soils. It will rebloom if sheared by half after flowering or modestly reseed if allowed to ripen to maturity.
3. Seersucker Sedge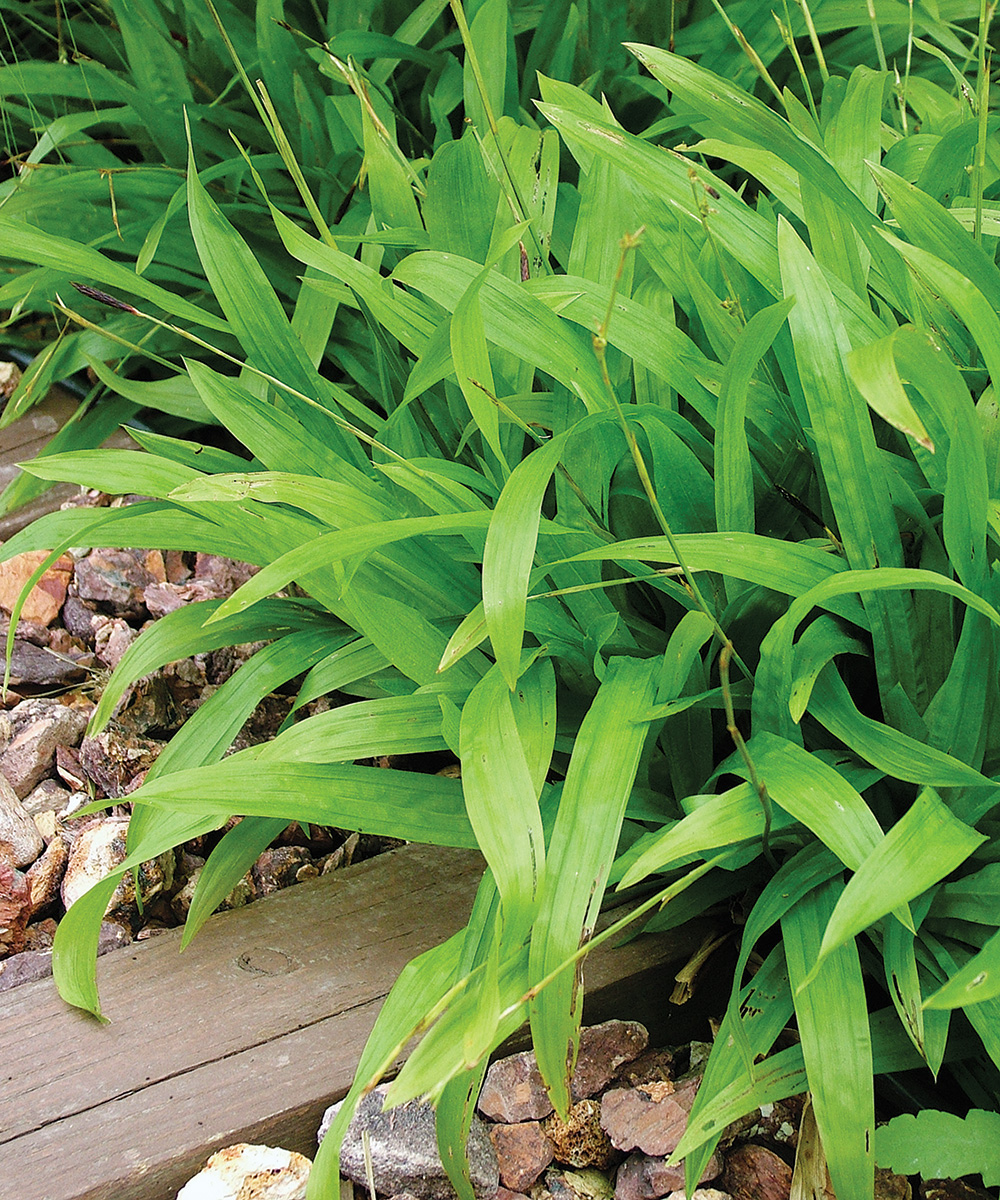 Name: Carex plantaginea
Zones: 5–8
Size: 8 to 12 inches tall and 10 to 18 inches wide
Conditions: Partial to full shade; moist, well-drained soil but tolerates drier conditions
I first experienced the soothing beauty of seersucker sedge in an Appalachian woodland and wondered, Why can't I have this in my garden? It turns out, I can. This amazingly versatile sedge has texture and form in spades—wide straps of light-catching puckered foliage and a tight but arching clumping habit—and it's mostly evergreen. It's great planted along a pathway, but I like it best as a textural contrast to broader-leaved natives as well as playing the straight plant to fine, airy ferns.
4. Bigleaf Magnolia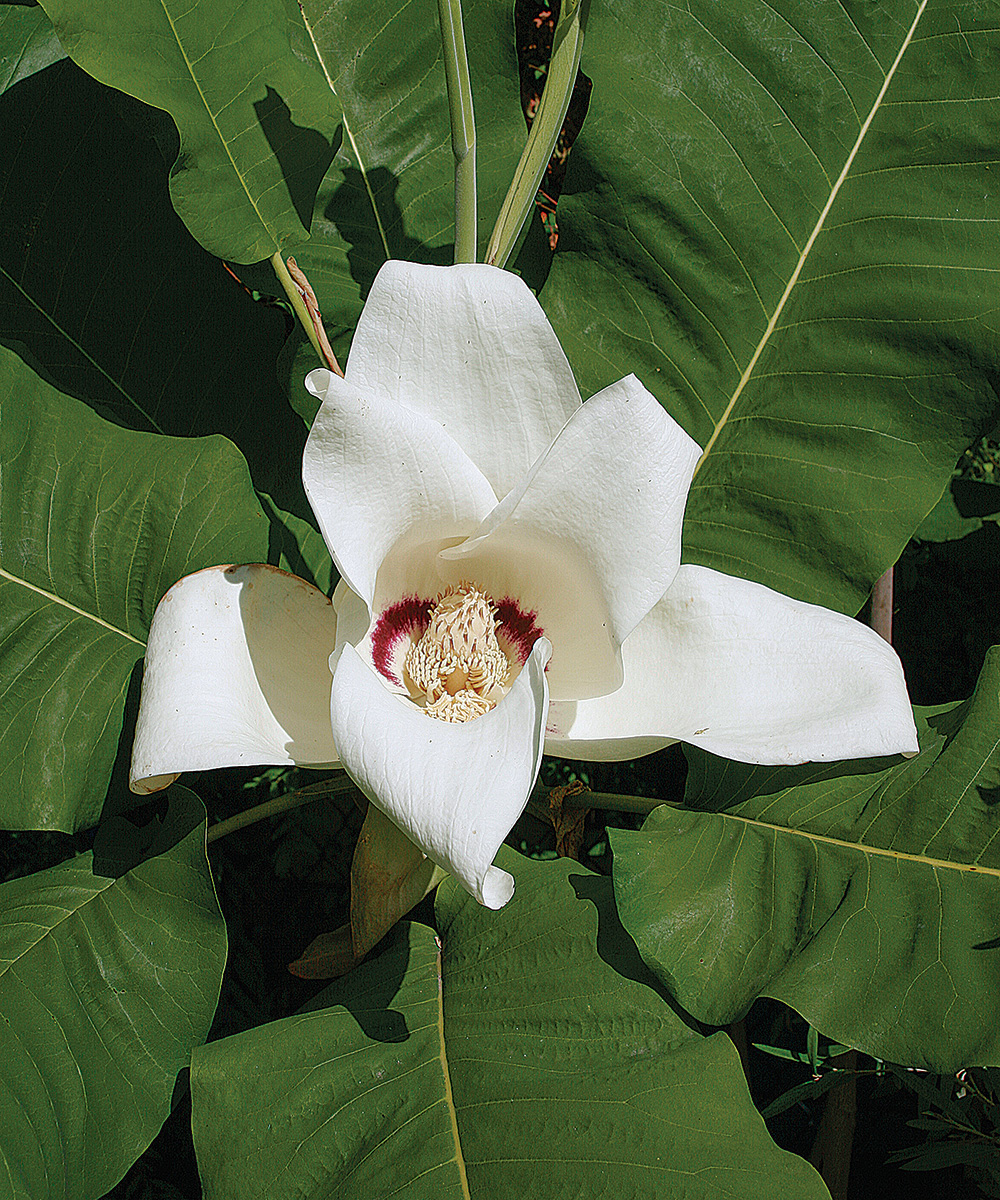 Name: Magnolia macrophylla
Zones: 5–9
Size: 30 to 50 feet tall and 20 to 35 feet wide
Conditions: Full sun to full shade; average to moist, well-drained soil
Bigleaf magnolia is a tree of superlatives, boasting the largest simple leaves and largest flower of any tree in North America. From a distance, the tree is bold and head-turning; up close, its massive, creamy-white spring blooms, heady and sweet, demand investigation. I enjoy its habit when grown in light shade, where its branches have a cathedral-like effect of spirally arranged leaves. You'll never forget the first time you see its two-toned, silvery white and golden tan leaves carpeting the ground like paper towels. This southern beauty is deciduous and appreciates even moisture.
---
Paula Gross is the former assistant director of the University of North Carolina Charlotte Botanical Gardens.