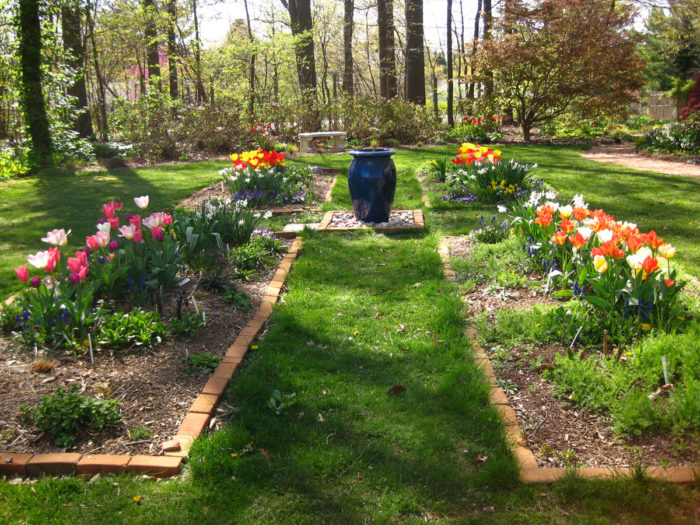 Today's photos are from Nancy Bellaire in Maryland. She says, "It gets hot in mid-spring in Maryland. So for spring 2012 I focused on planting Emperor tulips in my formal beds in my front yard. I created four rectangles with a fountain in the center as the focal point. Emperor tulips precede the Darwin types so they last a lot longer since it is still cool in early spring. I enjoyed these tulips for 3 weeks and my later tulips last about a week.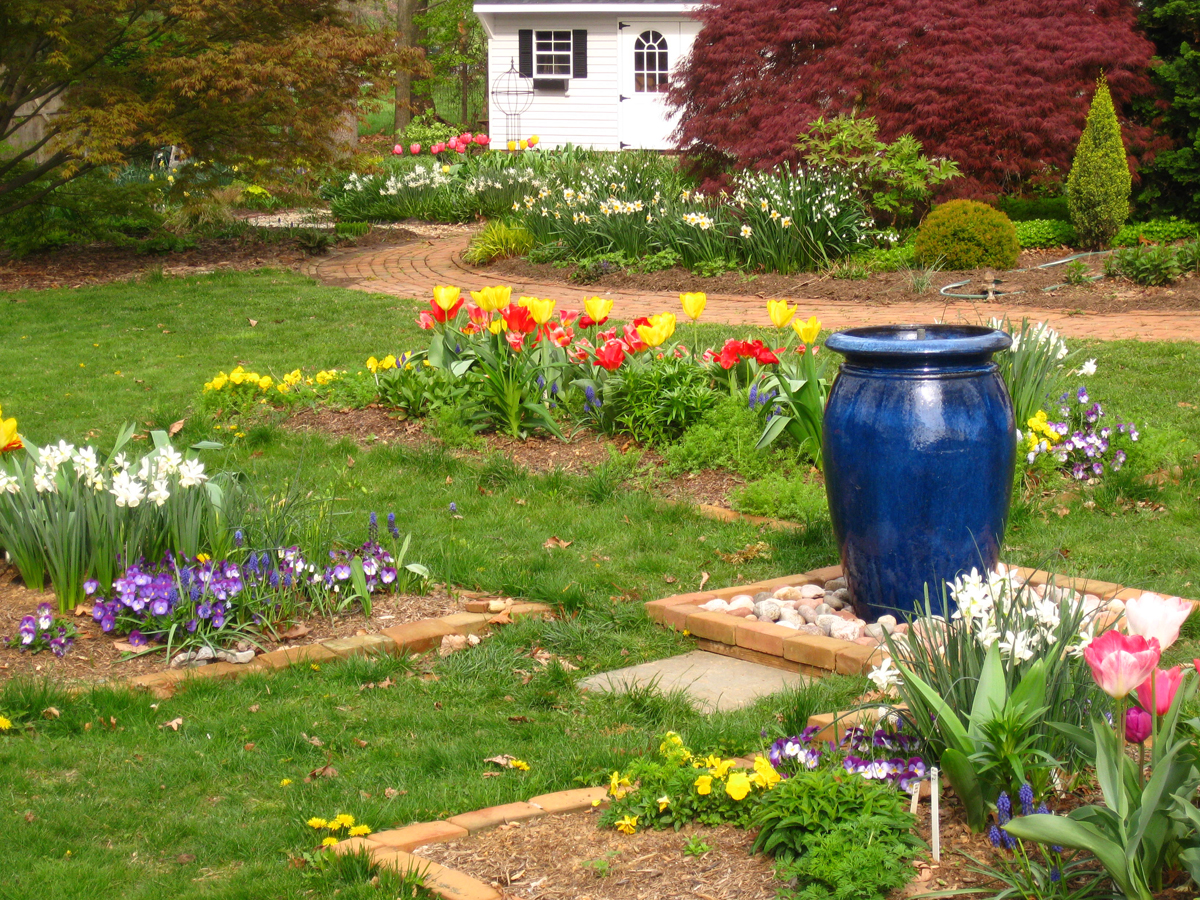 "Each rectangle has its own color scheme. I named my beds for fruits. There are peach, apple, plum, and berry beds. So there are four color schemes. Each bed has 40 tulips, pansies, and 'Thalia' daffodils. Peach bed has 'Apricot Emperor', 'Sweetheart' and 'White Emperor' tulips. Apple bed has 'Red Emperor', 'Yellow Purissima', and 'Monsella'. Berry bed has 'Analita', 'Red Emperor', and 'Yellow Purissima'. Plum bed has 'Albert Heijn', 'Flaming Purissima', and 'Negrita'."
Beautiful, Nancy! Now I want to see what you did THIS year! Thanks for sharing.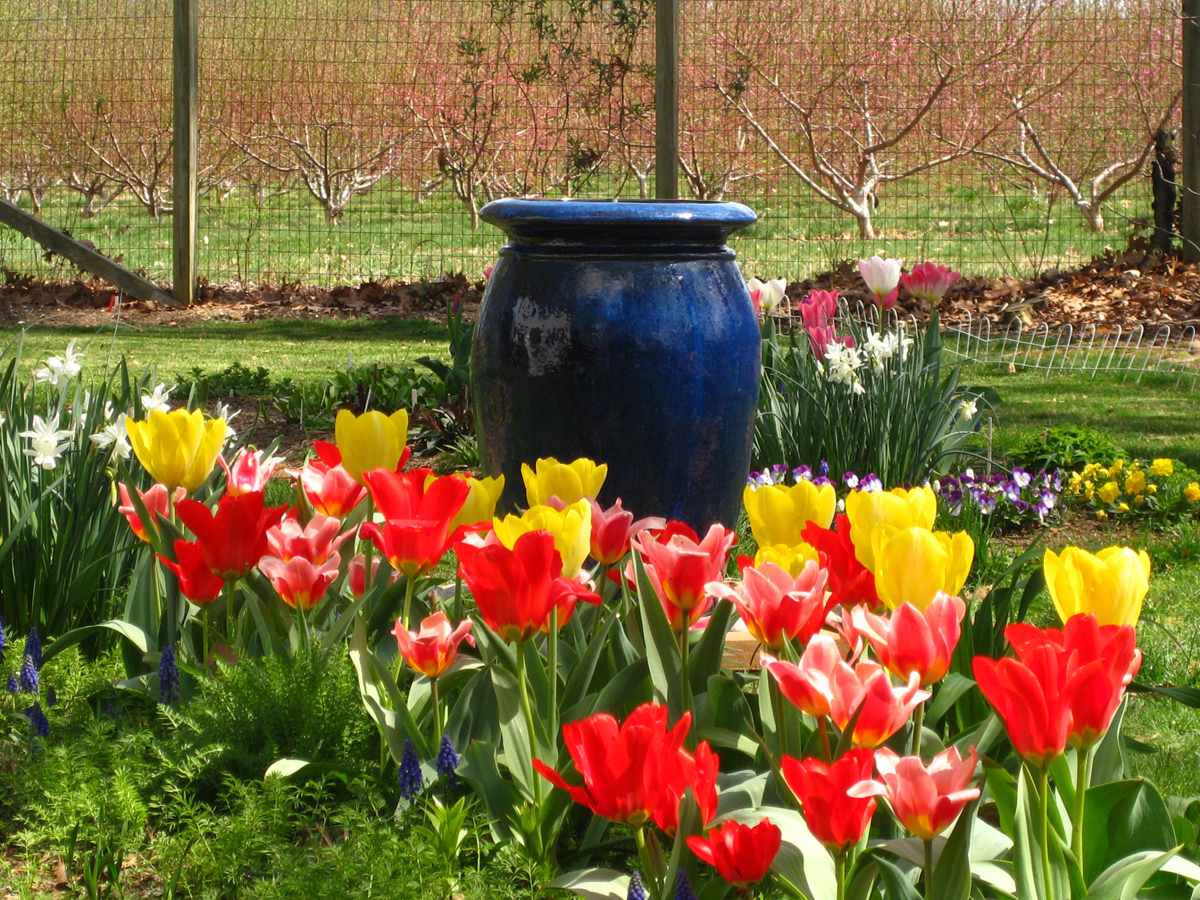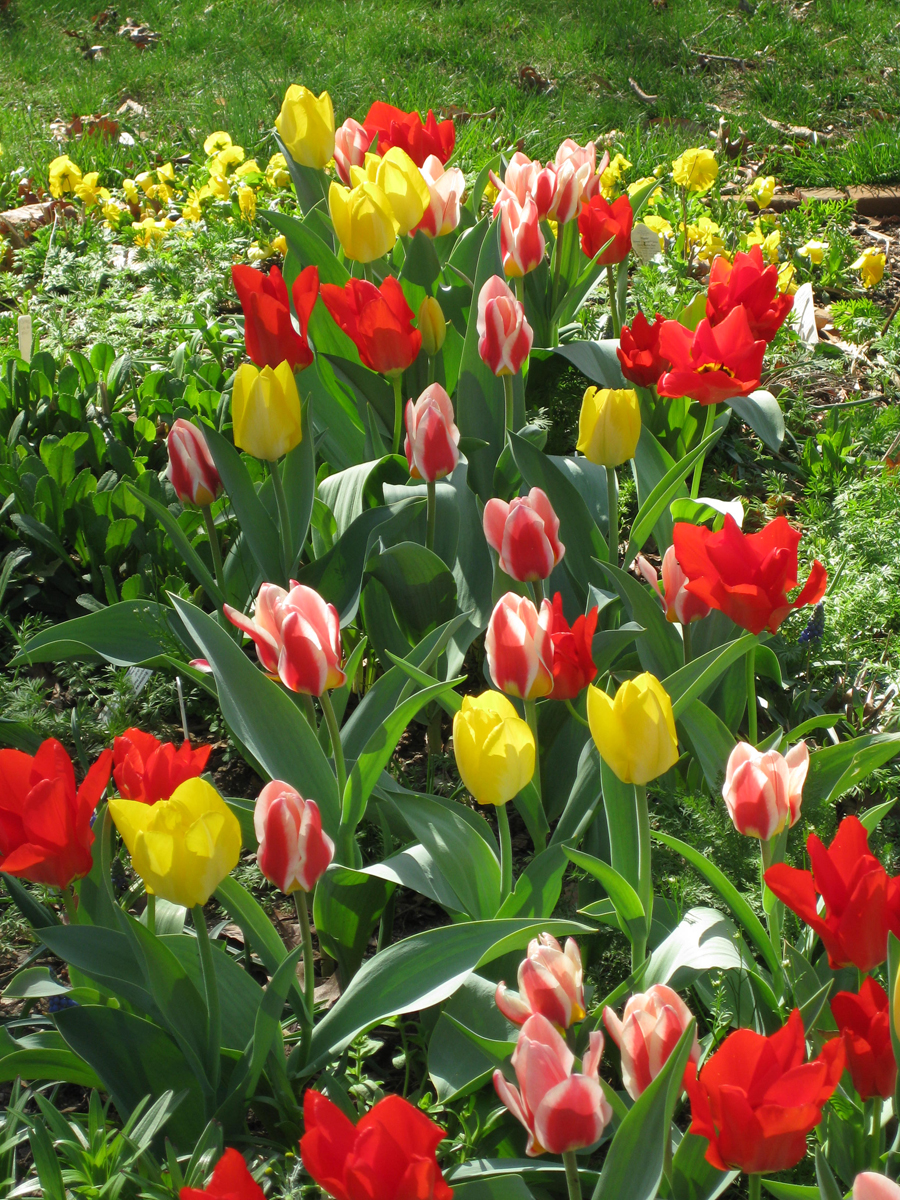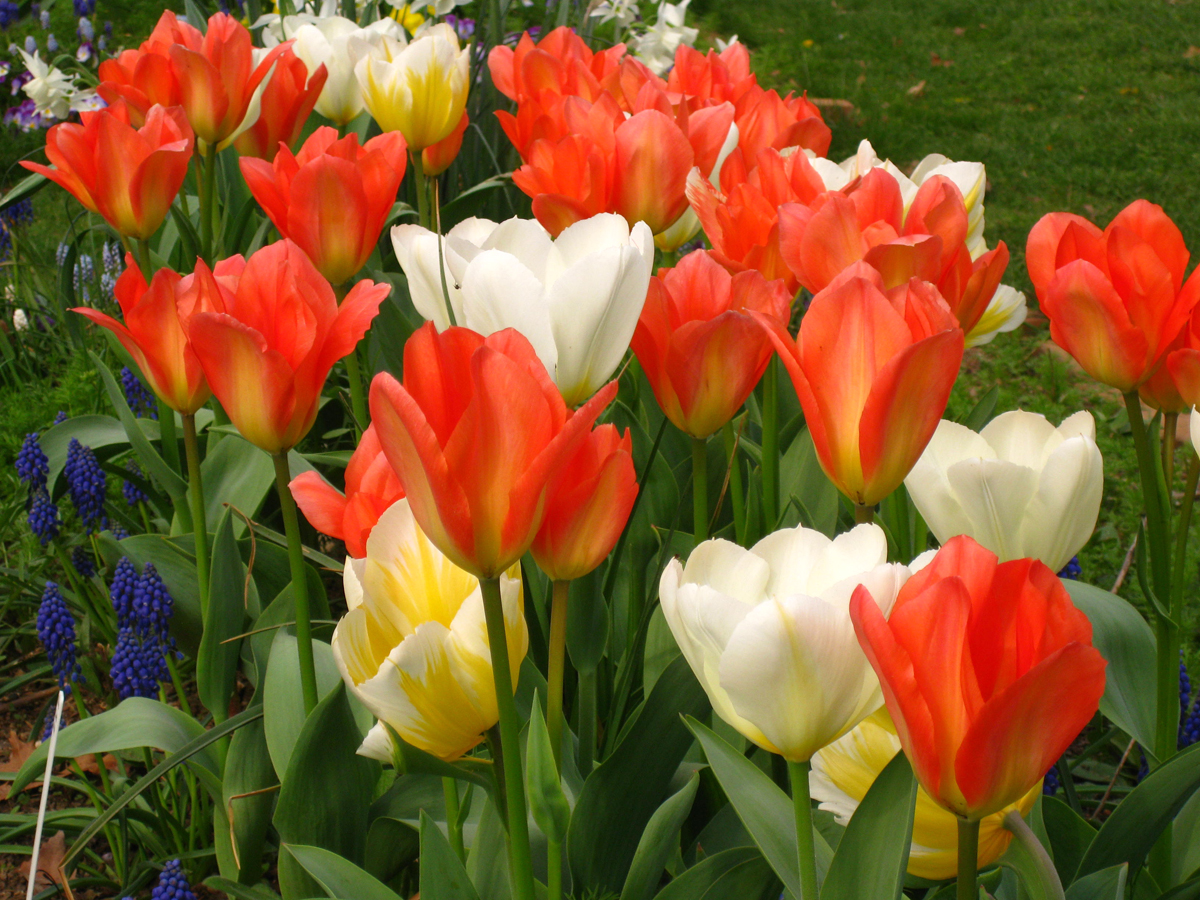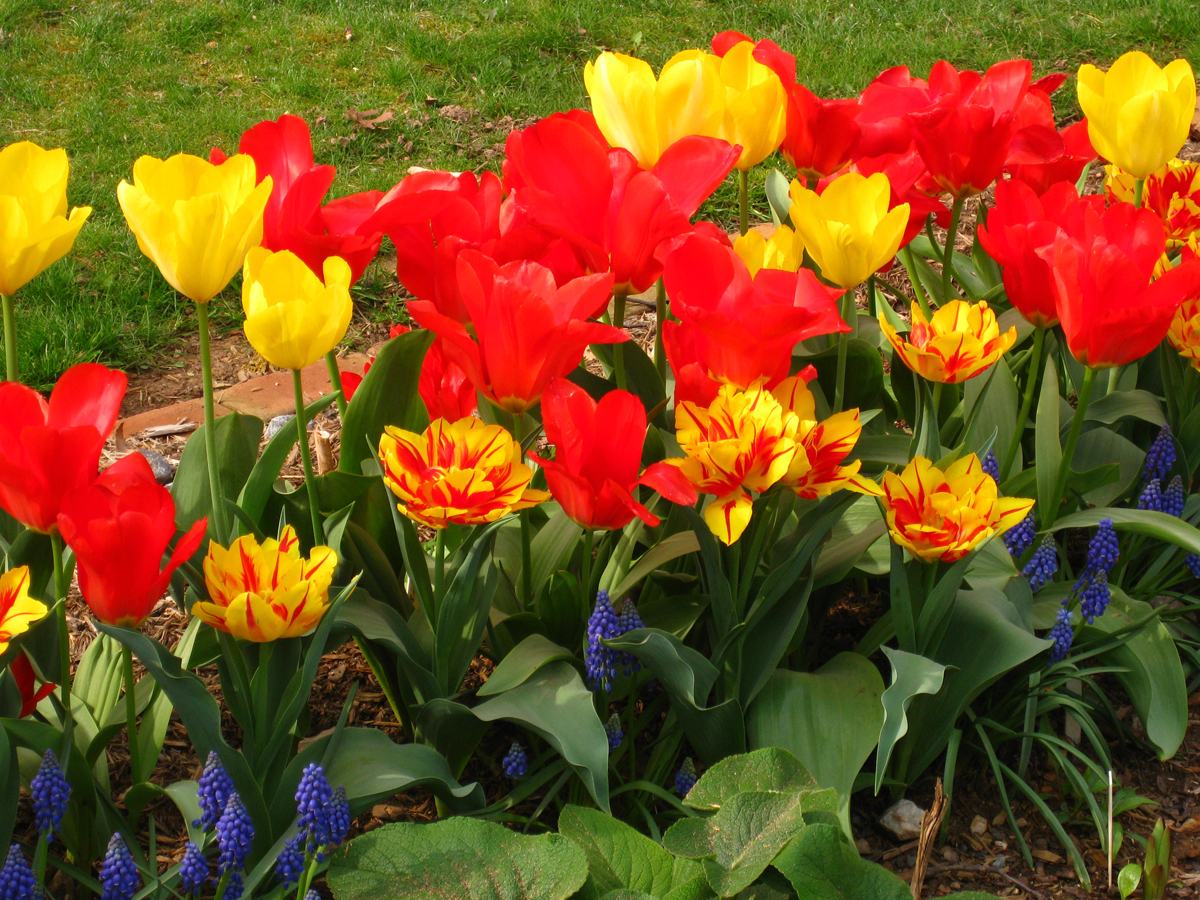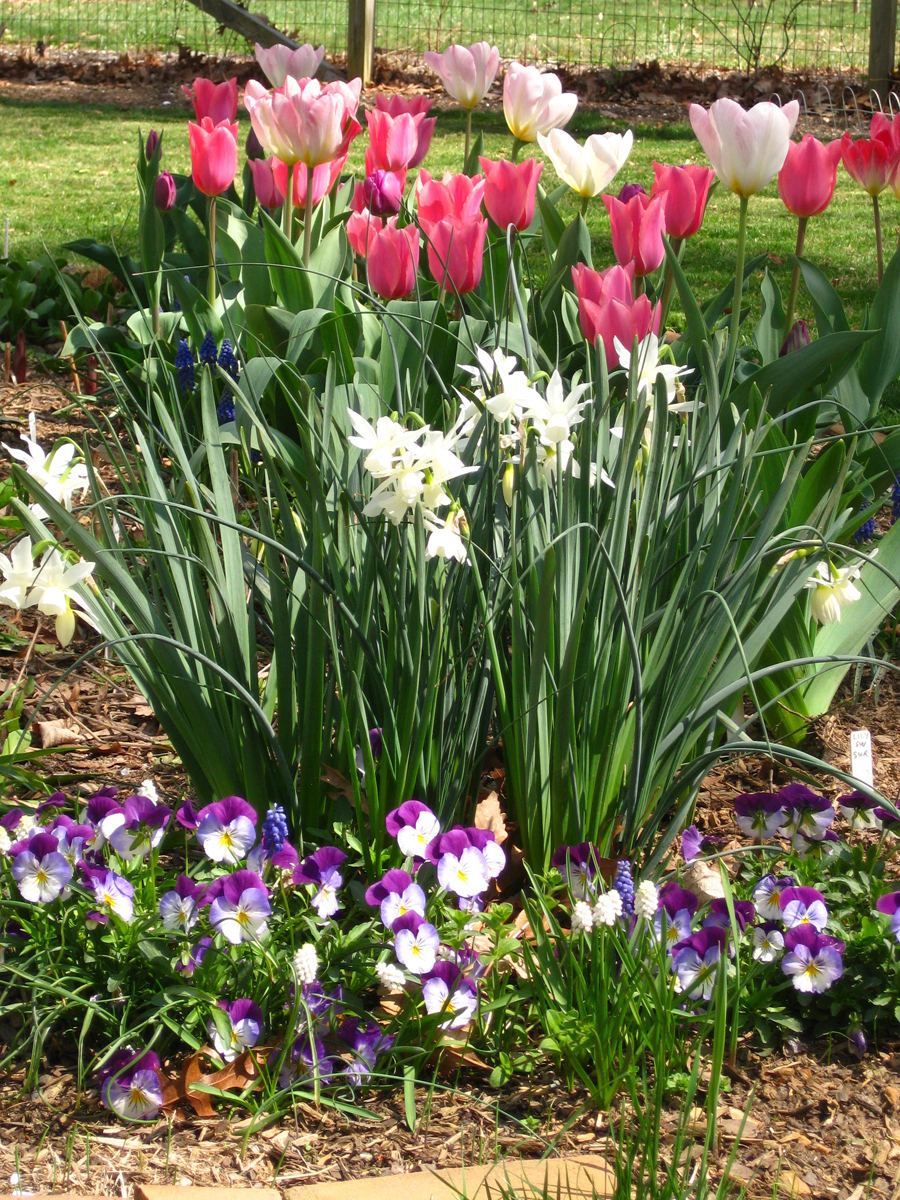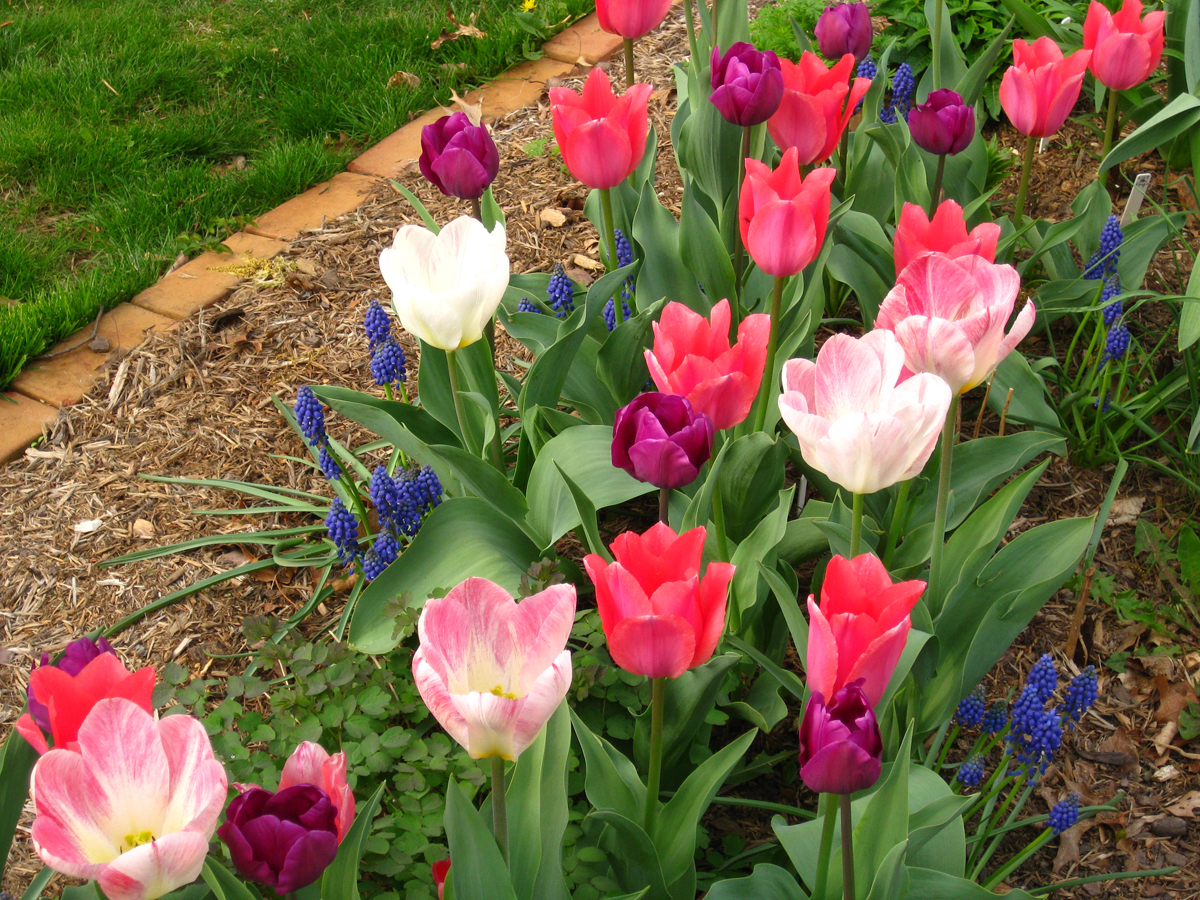 ***OK, everyone, I'm starting to run low on photos (not OUT, just low…), which is ridiculous, since spring is JAMMING out there! PLEASE send me photos of your garden. I love having more than I could possibly process to choose from!***
Want us to feature YOUR garden in the Garden Photo of the Day? CLICK HERE!
Want to see every post ever published? CLICK HERE!
Want to search the GPOD by STATE? CLICK HERE!
Check out the GPOD Pinterest page! CLICK HERE!