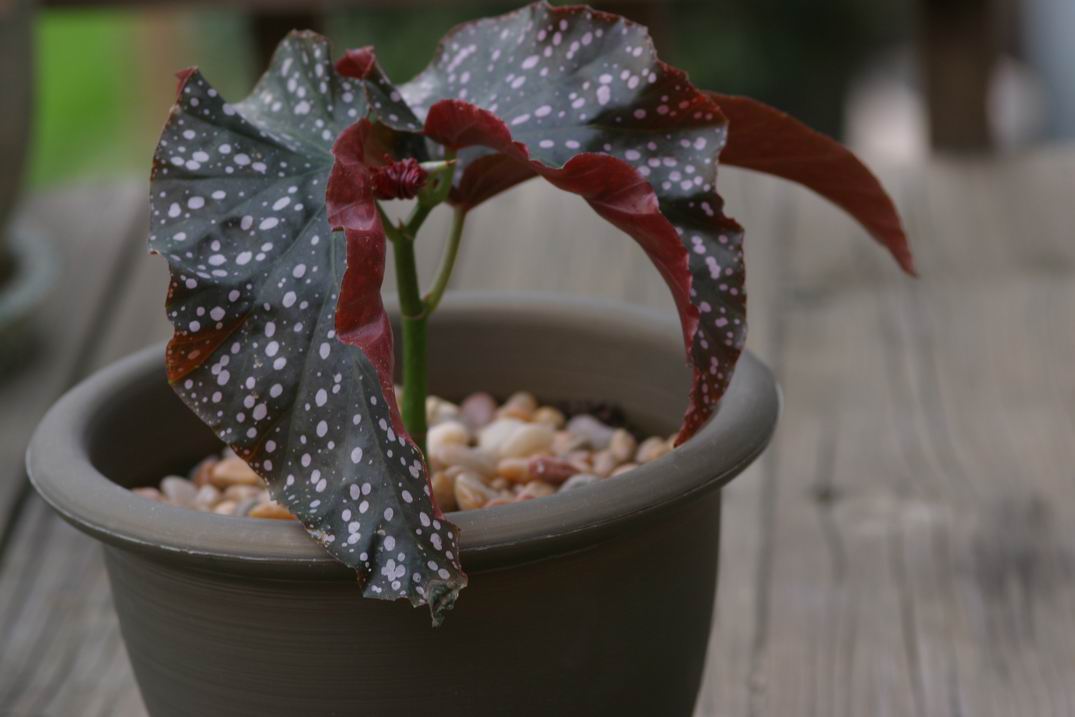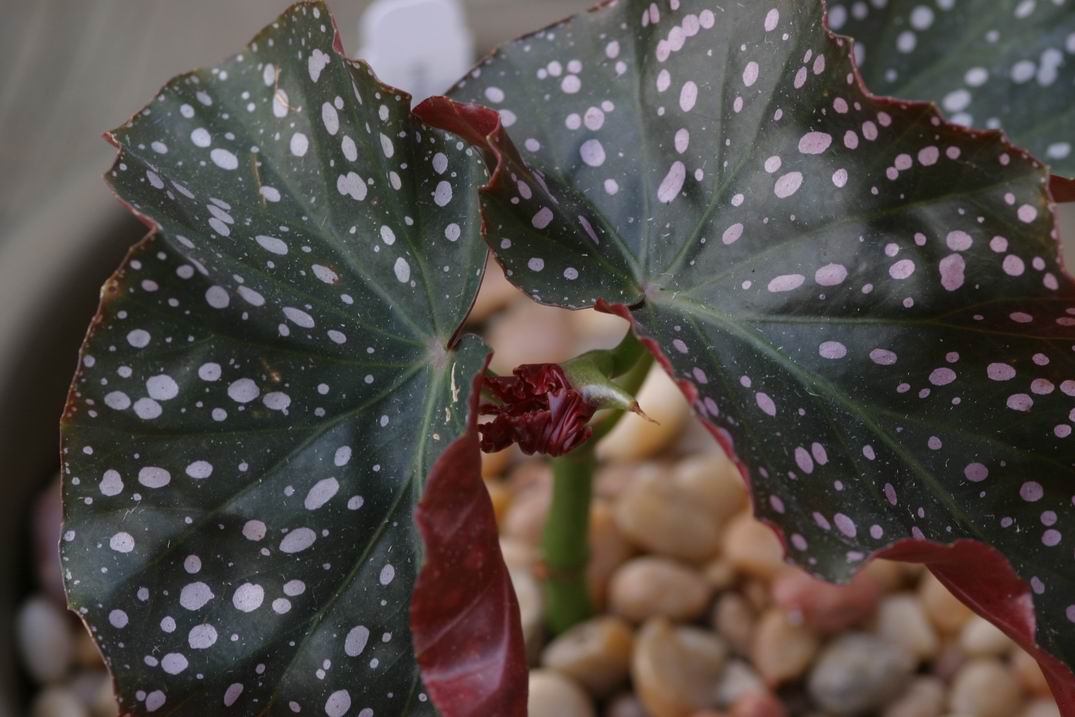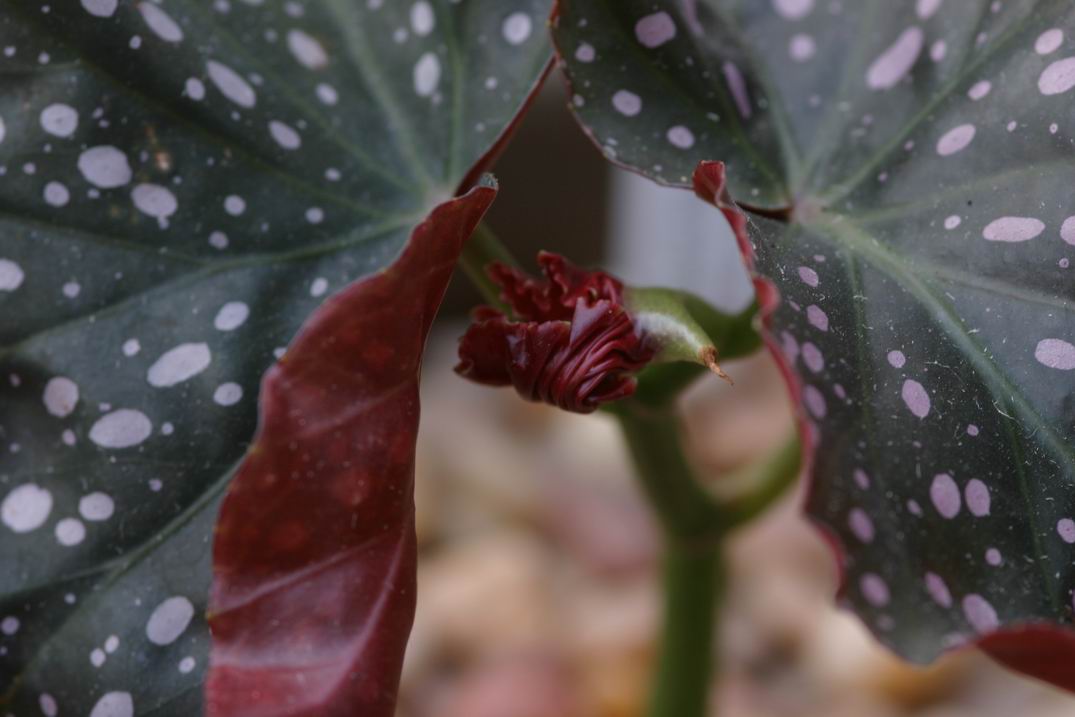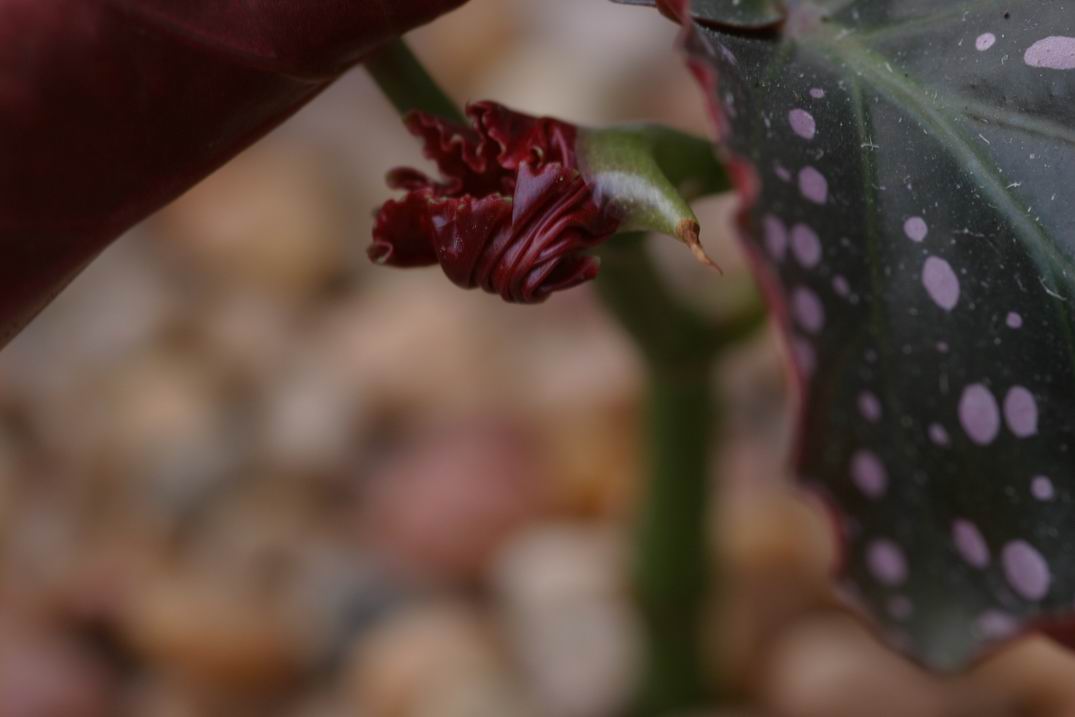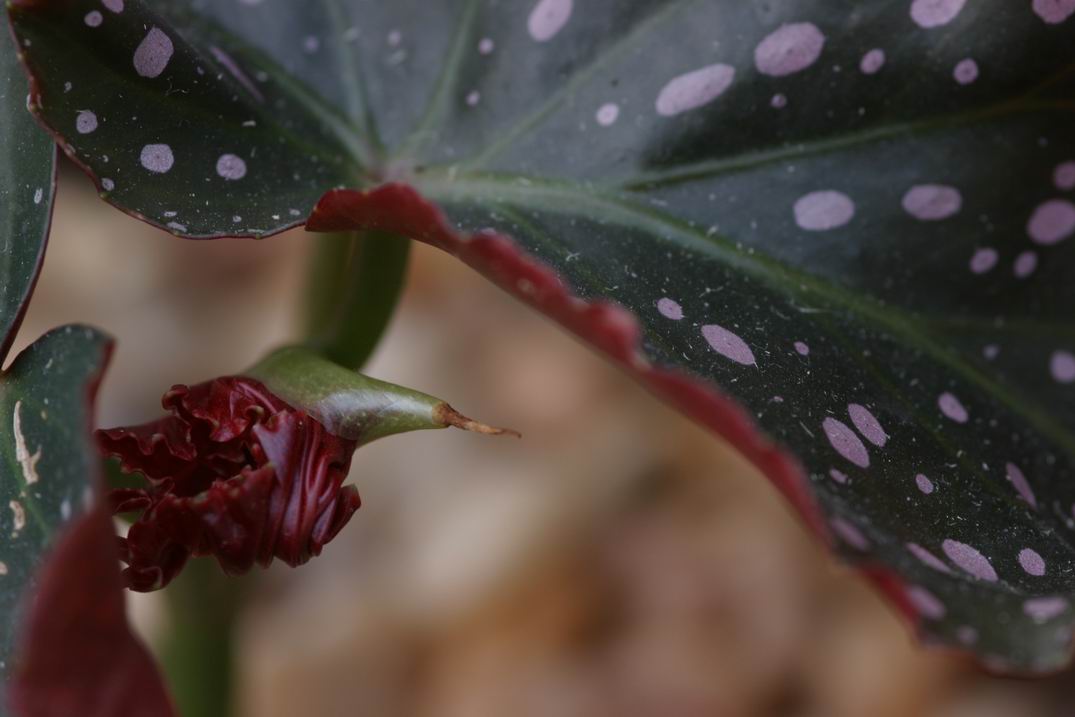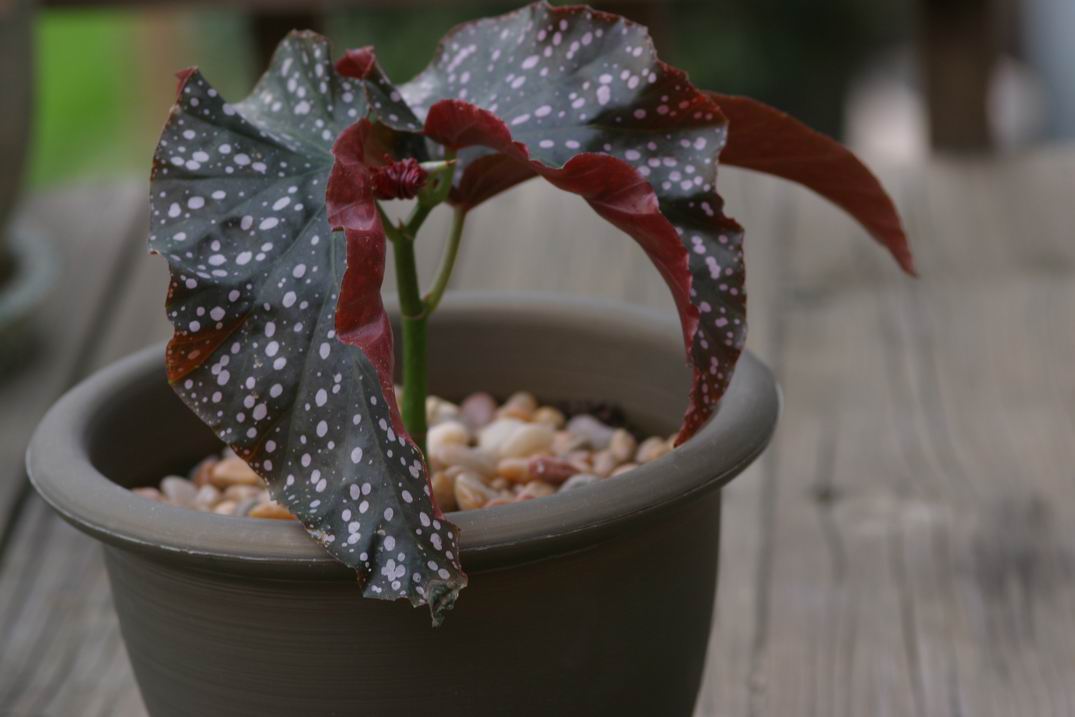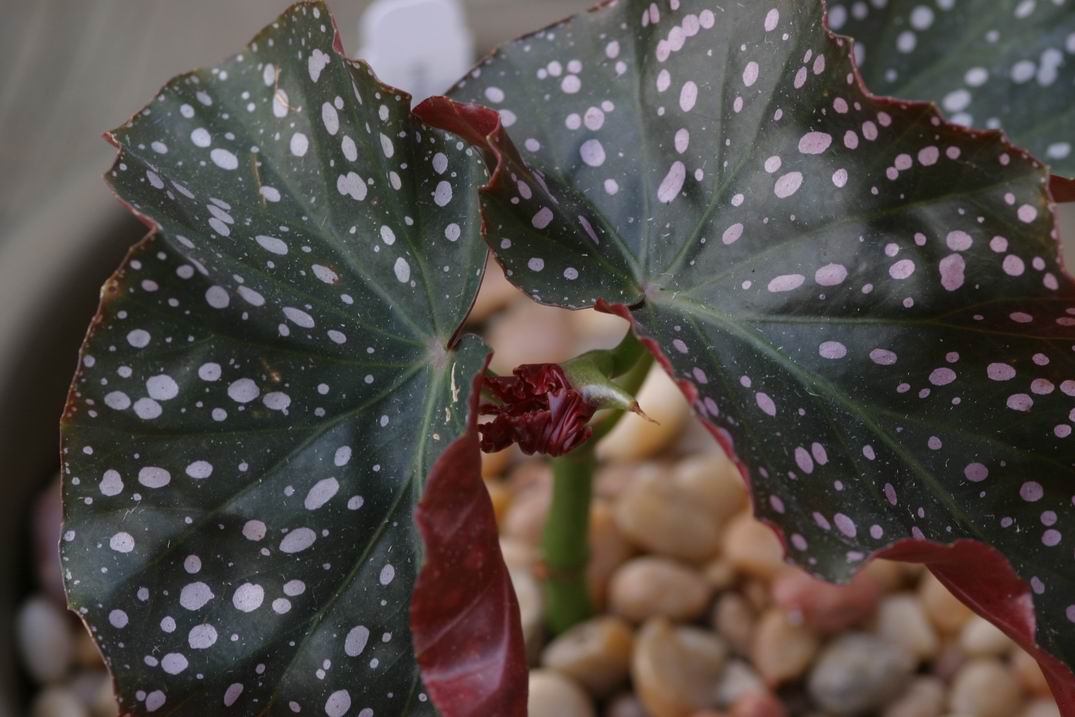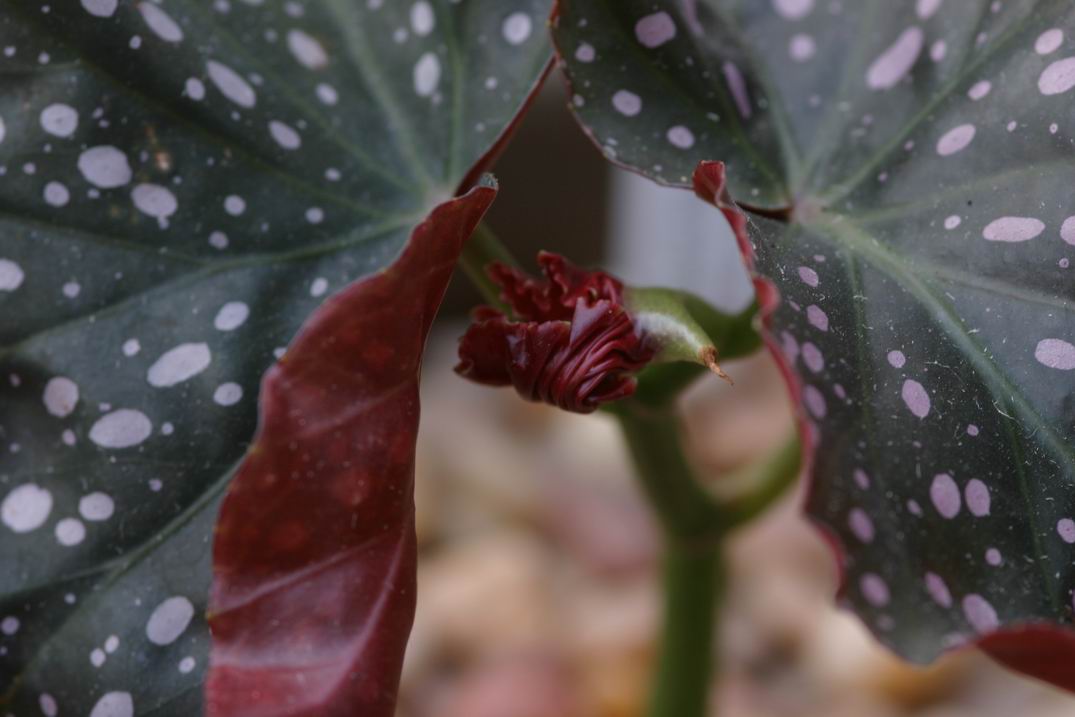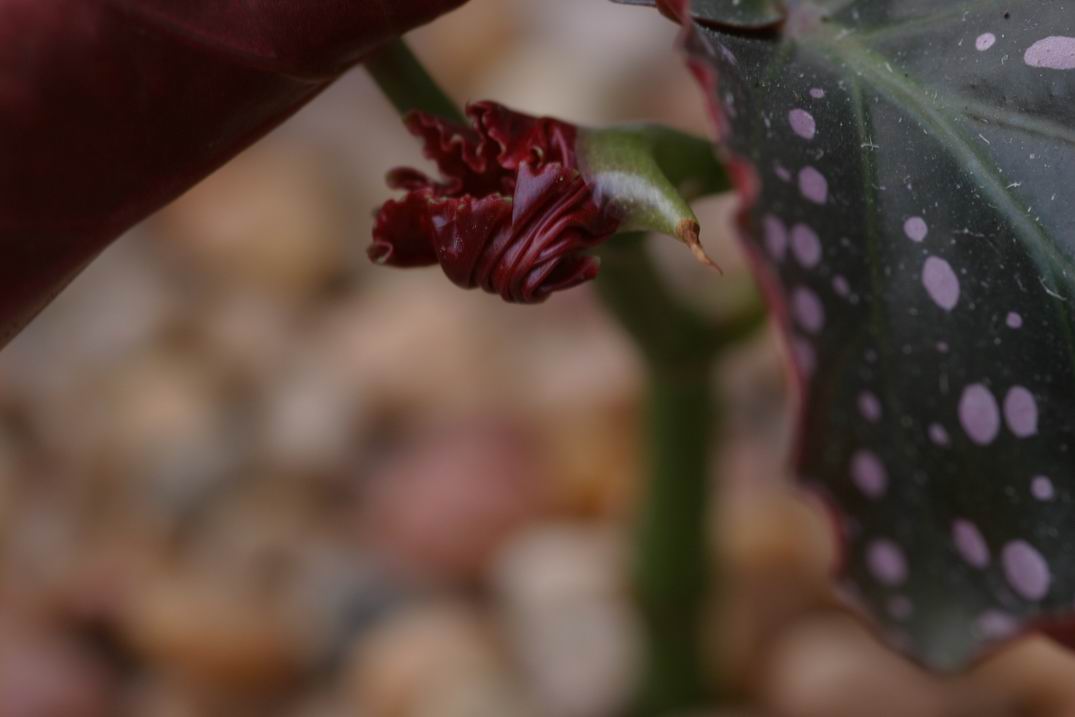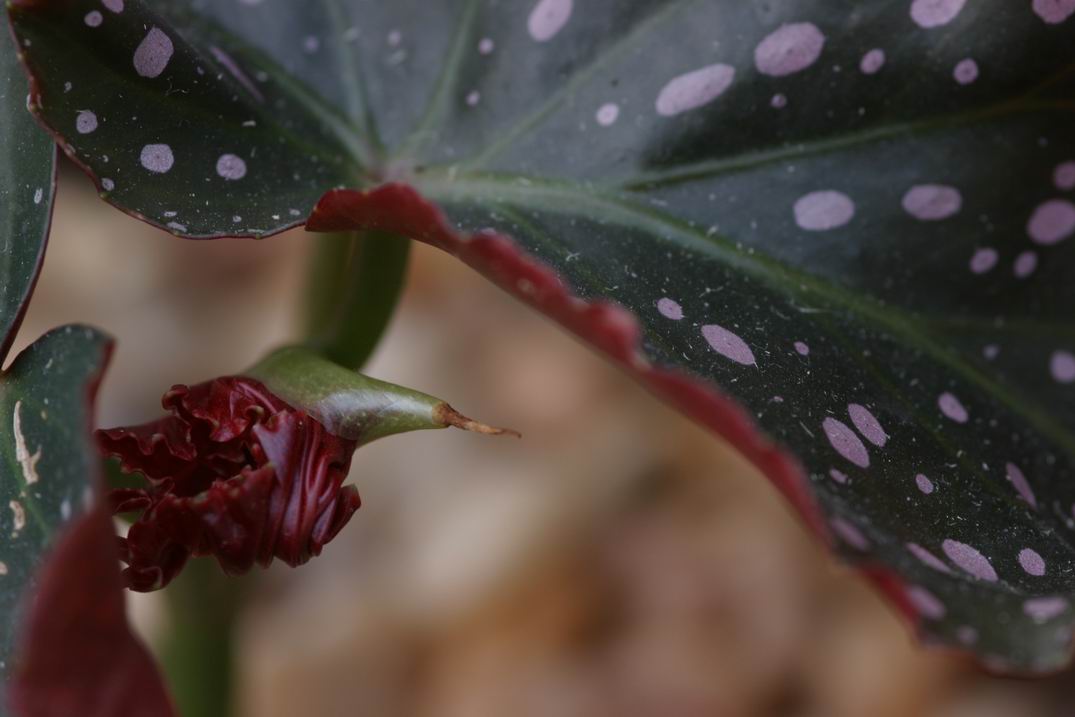 I know that it's summer and most gardeners are going crazy about their cool veggies and hot new perennials. I'm right there with you, as my tomatoes inch their way higher into the stratosphere. But even that is not enough to tear me away from my newest indoor favorite: I'm going insane with adoration over my 'Cracklin Rosie' begonia. She's a real beauty, with her shimmering pink spots and dark, curvy leaves. A cane begonia, the main stem is growing straight upward, producing new leaves as it goes.
'Cracklin Rosie' is a startlingly seductive plant, drawing you over as soon as you walk in the door. The most amazing part, however, is a detail you won't notice until you get close. At first, you see something small sticking out between two large wings. You lean in for a closer look, seeing what looks like a big wad of gum stuck to your plant. Closer, closer…AHHH! It's a new leaf! It's too insanely unique to be ignored. Every single time that I see a leaf unfurling, I'm simply amazed at how awesome this plant really is.
I got this sweet beauty from Logee's Greenhouse in Danielson, CT. It's a 2 hour drive for me, but it was well worth it. 'Cracklin Rosie' is pretty easy to care for, requiring a good amount of light, regular watering, and some fertilizer here and there. I'm pretty neglectful of most of my indoor plants, though, and this one's still going strong. There's a collection of growing info to be found at davesgarden.com, but I recommend visiting just to check out the photos posted by other gardeners. And if you're near Connecticut and find some time to make it to Logee's, I have some advice for those of you on a budget – don't take a basket, box, or cart for carrying. Picking up only what you can carry in your arms is the only way to get out of there without buying one of everything. Happy shopping!