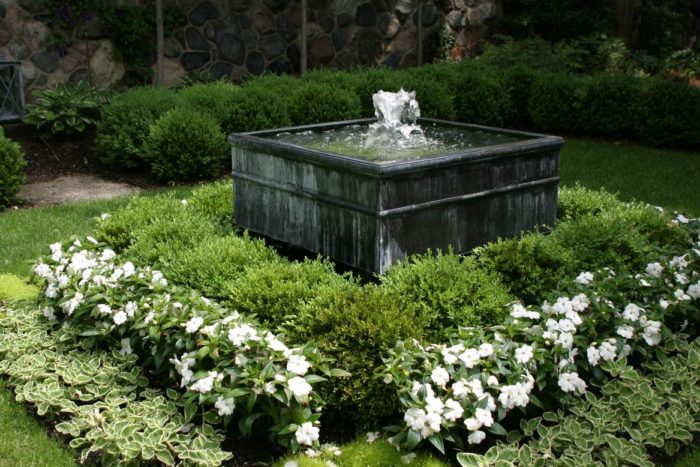 Here's a beautiful, geometric bed designed by Deborah Silver near Detroit, Michigan. Deborah contructed the fountain out of galvanized, acid-washed steel. The formal garden that surrounds it mirrors its style and shape perfectly. There are no curves in the structure of this garden, but its rigidity is softened by the sperical shapes of both the plants and the movable garden art. The plants surrouding the fountain include golden Scotch moss (Sagina subulata 'Aurea', USDA Hardiness Zones 4-7), a trailing variegated plectranthus (Plectranthus cv.,  Zones 10-11), white-flowering New Guinea impatiens (Impatiens cv., annual), and 'Green Gem' boxwood (Buxus 'Green Gem', 6-9).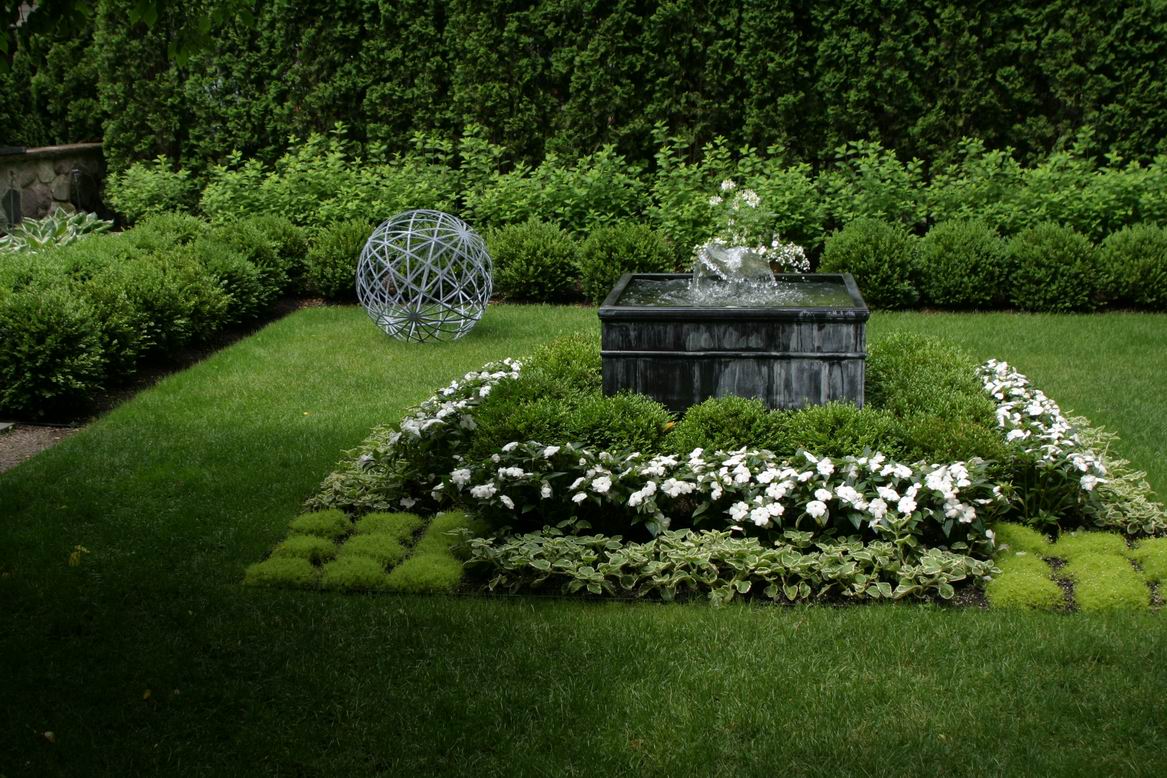 Welcome to the Fine Gardening GARDEN PHOTO OF THE DAY blog! Every weekday we post a new photo of a great garden, a spectacular plant, a stunning plant combination, or any number of other subjects. Think of it as your morning jolt of green.
Sign up to get new posts delivered to your inbox each morning so you'll always remember to take a look, or subscribe to our RSS feed. We look forward to sharing our garden travels with you.
READER PHOTOS: We love featuring your photos, too. If you think you have a photo that we should share on the Garden Photo of the day, email us. Send hi-res images if possible. We'll only respond if we plan to use your photo.