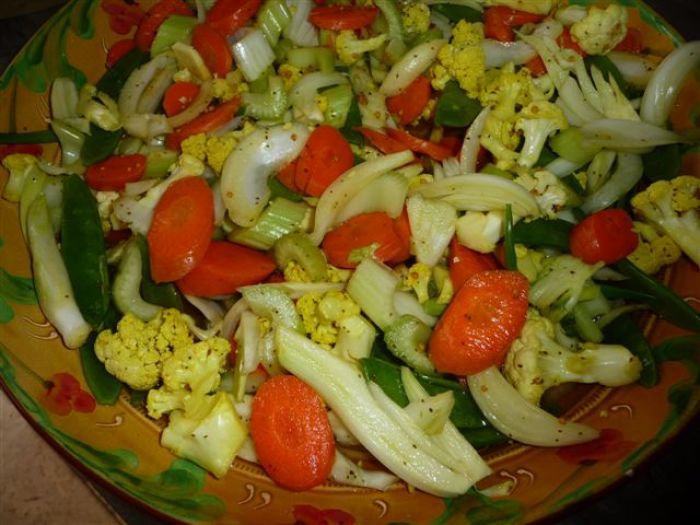 It is mid-January and full-on winter here in Maryland. We have had cold weather, staying pretty close to freezing or below for about two months now. We have had the occasional 40 degree F day which feels downright balmy. The woodstove, as reported in last week's blog, is going day and night and I go about the house in sweats, slipper booties and socks, undershirt, another layer of cotton tee shirt or mock turtleneck and a sweatshirt with hood or heavy sweater; the layered look.
I have tried walking some days, however my nose and fingers feel like they are frozen, my nose runs as my breath visibly puffs out before me as I go and I can't seem to get in my usual 2 1/2 to 3 mile trek. I watch the birds feed outside the window and wonder how they keep those little bodies warm on 15 degree F nights. The chipmunks have been out-of-sight, hibernating in a snug burrow, while the squirrels still are out and about. They check under the birdfeeder daily; I wonder if they are out of the nuts I saw them busily storing in the fall. The geese fly over daily in numerous V-shaped configurations, we are fortunate to be in their flight patterns—in the morning they head for a pond over on a local farm—and in the evening they go to overnight at a nearby reservoir lake. I never tire of their vociferous voyages passing by overhead; they always make me stop what I am doing and gaze upward, openmouthed, to watch them. Their breasts beating with their pumping wings, often if they are flying low enough I am able to hear this even amidst their honking.
The greenhouse is quiet and silently waiting. It only needs watering about once or twice a week, since most plants are in a dormant or near-dormant state. That is sort of how I feel… in a near-dormant state or quasi-hibernating. It is hard getting out of bed in the morning—removing my body from a warm cocoon of covers—to get up and get going on cold grey days. I don't seem to move too far from the woodstove unless I am cooking a warming winter supper, or taking a hot bath before I go to bed. I've positioned my laptop at the big wooden table near the stove and haven't been in my office for weeks. Although I have been working—spending a lot of time preparing details for spring and summer programs and getting my calendar for 2011 posted on my Web site www.susanbelsinger.com.
I've moved the big bag of potting soil indoors since it was frozen hard out in the shed and I brought in the deep flats which need scrubbing before I plant some hardy greens and herbs in them. I did this a few weeks ago—just haven't felt like planting yet. The moon changes tomorrow, so I will be able to sow some seed before the full moon on the 19th.
I dream over catalogues, while drinking hot tea. I have my favorites which I have ordered from for years, however, I just received an e-mail from Conrad Richter introducing his new SeedZoo Project, which piqued my interest. I think it is exciting that a big grower like Richter's has decided to offer limited quantities of unusual seeds from around the globe. They may seem a bit pricey, however there is a lot of labor involved in procuring, cataloging, describing and offering small amounts of seeds such as these. Personally, I can't wait to share some of the exotic winter squash seeds with gardening friends, or to harvest one of those practically obscene bull's horn peppers, cook up some of those Sierra Leone Limas, and roast and grind some of my own Italian Atrei "coffee beans"!
Besides thinking of gardens-to-be, I consider making nourishing food like hearty hot soups and stews and winter greens. After the holidays, I decided to avoid sweets and high-fat foods, watch my calorie intake and exercise more. That sort of causes a conundrum since we tend to want to eat more in cold weather and it is too cold to spend a lot of time outdoors. I try to cook seasonally and am using lots of dried beans and grains along with root vegetables, greens, brassicas and winter squash. Desiring a crunchy, healthy snack, I decided to make pickles with winter vegetables since there aren't any cucumbers in season.
My friend and herbal colleague, Donna Frawley, who has a wonderfully successful herb business, packages a huge variety of herb blends. I pulled out a package of her pickling spice, 'Refrigerator Pickle Mix' which she uses to make cucumber pickles; it is delightful with many other vegetables. I used organic apple cider vinegar and some honey with the mix and cut up carrots, celery, onion, fennel bulb and broke a cauliflower into florets. I had a hard time waiting the 24 hours as suggested, allowing them to marinate overnight. Well it was worth the wait—I tried a sample of every type of vegetable in my mix—and then some and couldn't decide which I liked the best. The cauliflower and fennel were probably my favs. Try making some crunchy pickled vegetables for a great healthy winter side dish, sandwich accompaniment or salad addition. If you don't have Donna's Refrigerator Pickle Mix (which I recommend that you try!) on hand, try a commercial pickling blend and follow the directions for amounts of vegetables, vinegar, etc. You'll be glad that you did. Enjoy the flavors and the pace of this winter season.