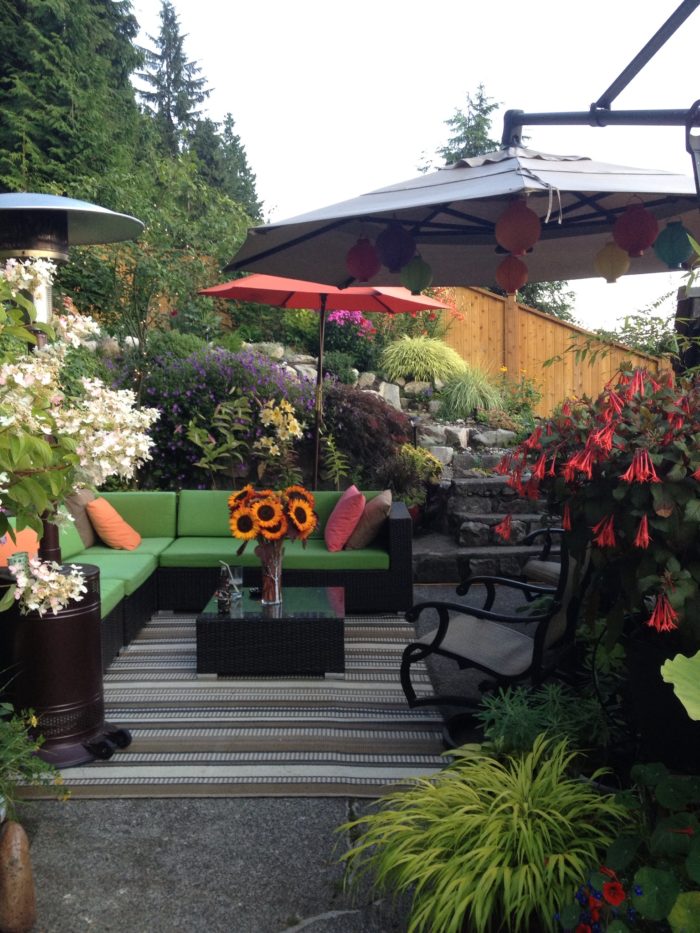 Today's photos are from Michele Foster in North Vancouver, British Columbia. She says, "We moved into our house the summer of 2009. The property was overgrown and hard to look at.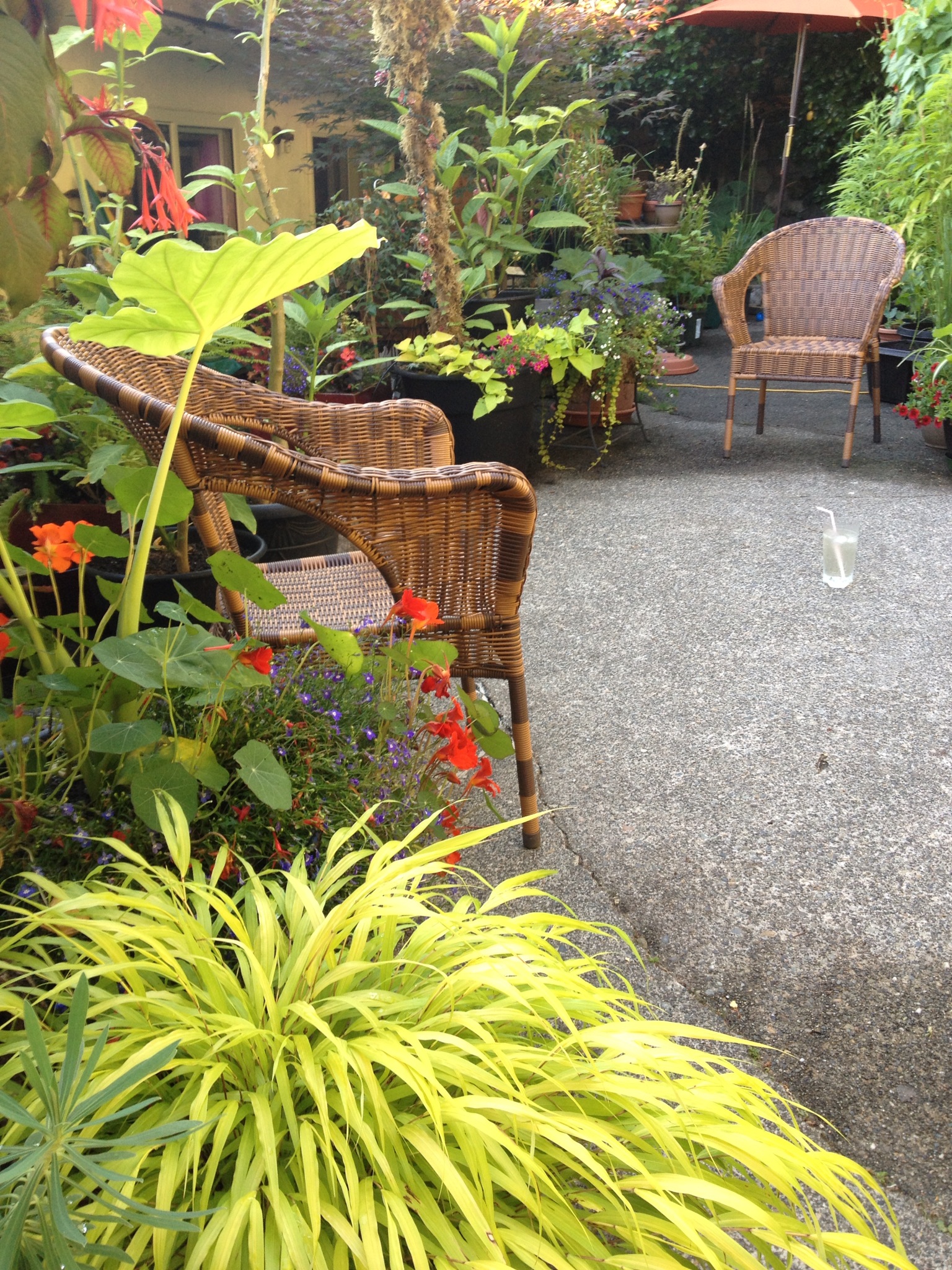 "First, we joined a gym so we wouldn't hurt ourselves. We tackled a section each year because so much effort was involved. We didn't even know we had retaining walls until the overgrown junipers were pulled out. You can imagine my joy!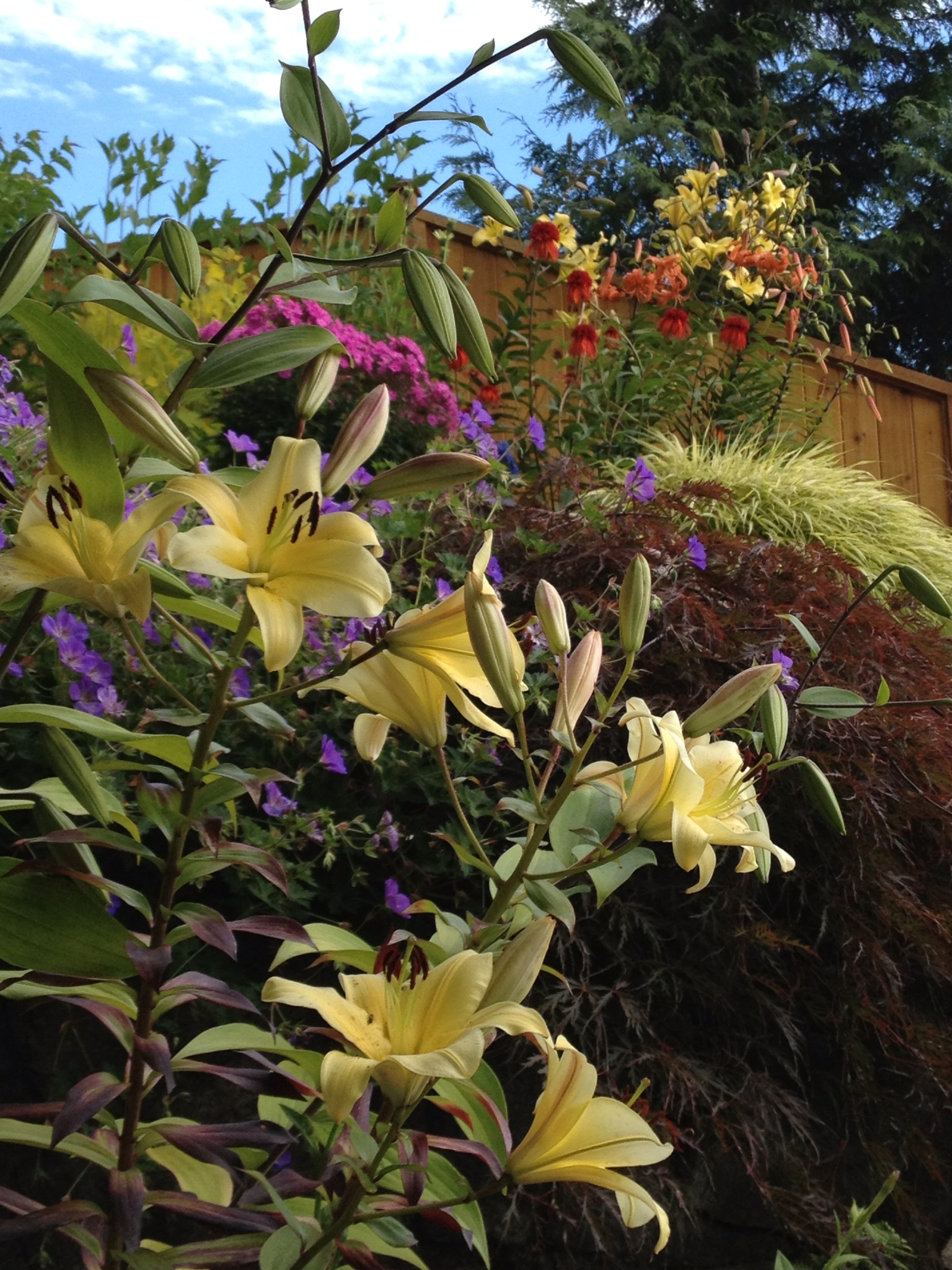 "Working with a clean slate I decided to make summer the main theme for the gardens. I considered how the house would look when we updated it to a Tuscan yellow stucco and new terra cotta roof tiles and designed the gardens to compliment that.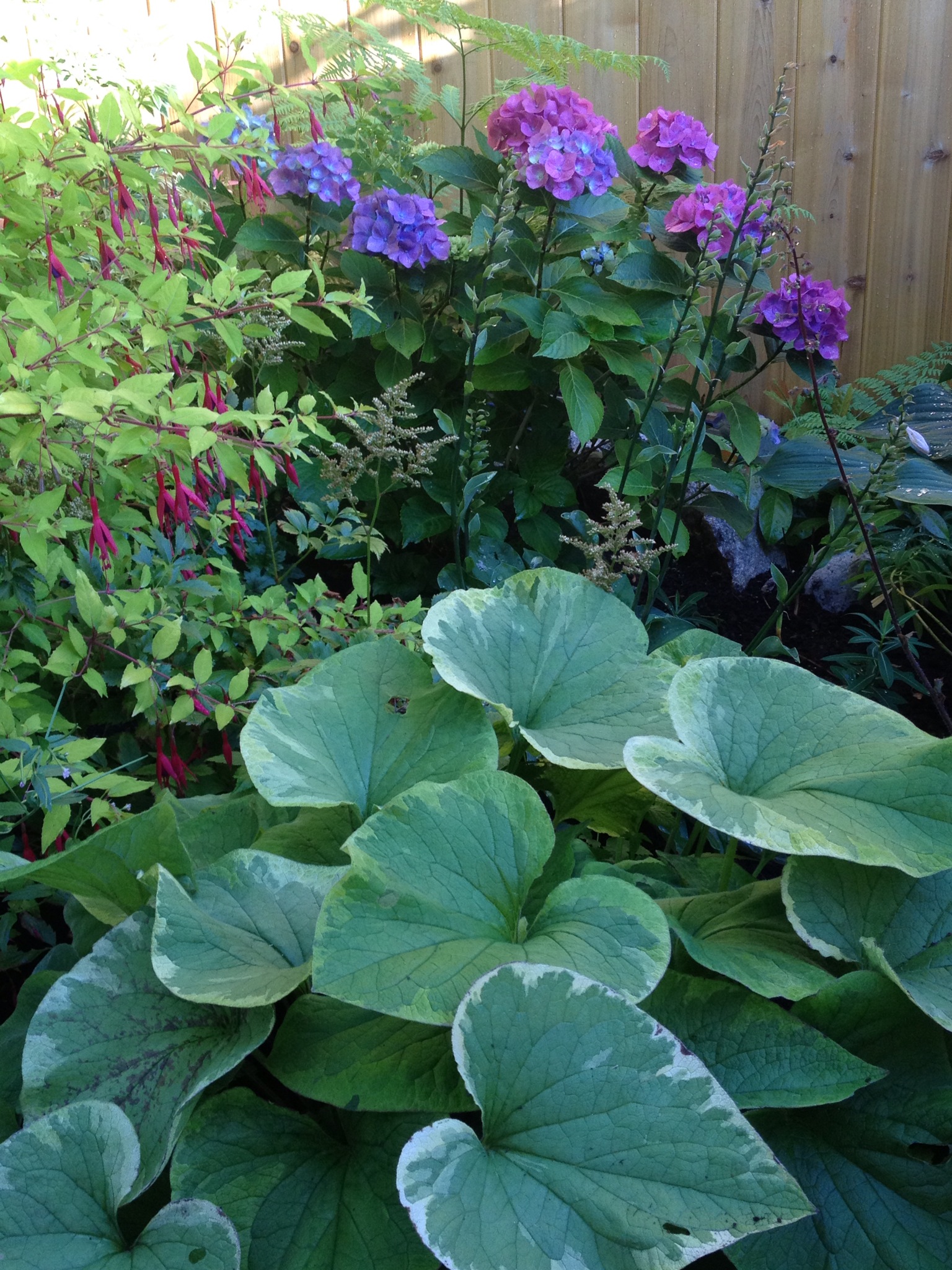 "We planted 'Karl Foerester' feather reed grass (Calamagrostis x acutiflora 'Karl Foerester') all the way up the steep driveway. Hydrangeas, sedums, Russian sage, and black-eyed Susans are staples in a sunny garden. The gunnera is massive and neighbours often stop and take photos. Hosta, Japanese Forest Grass (Hakonechloa macra and cvs.) and astilbe are a gorgeous, easy care combination in shady areas. I find slugs don't care too much for the blue hostas.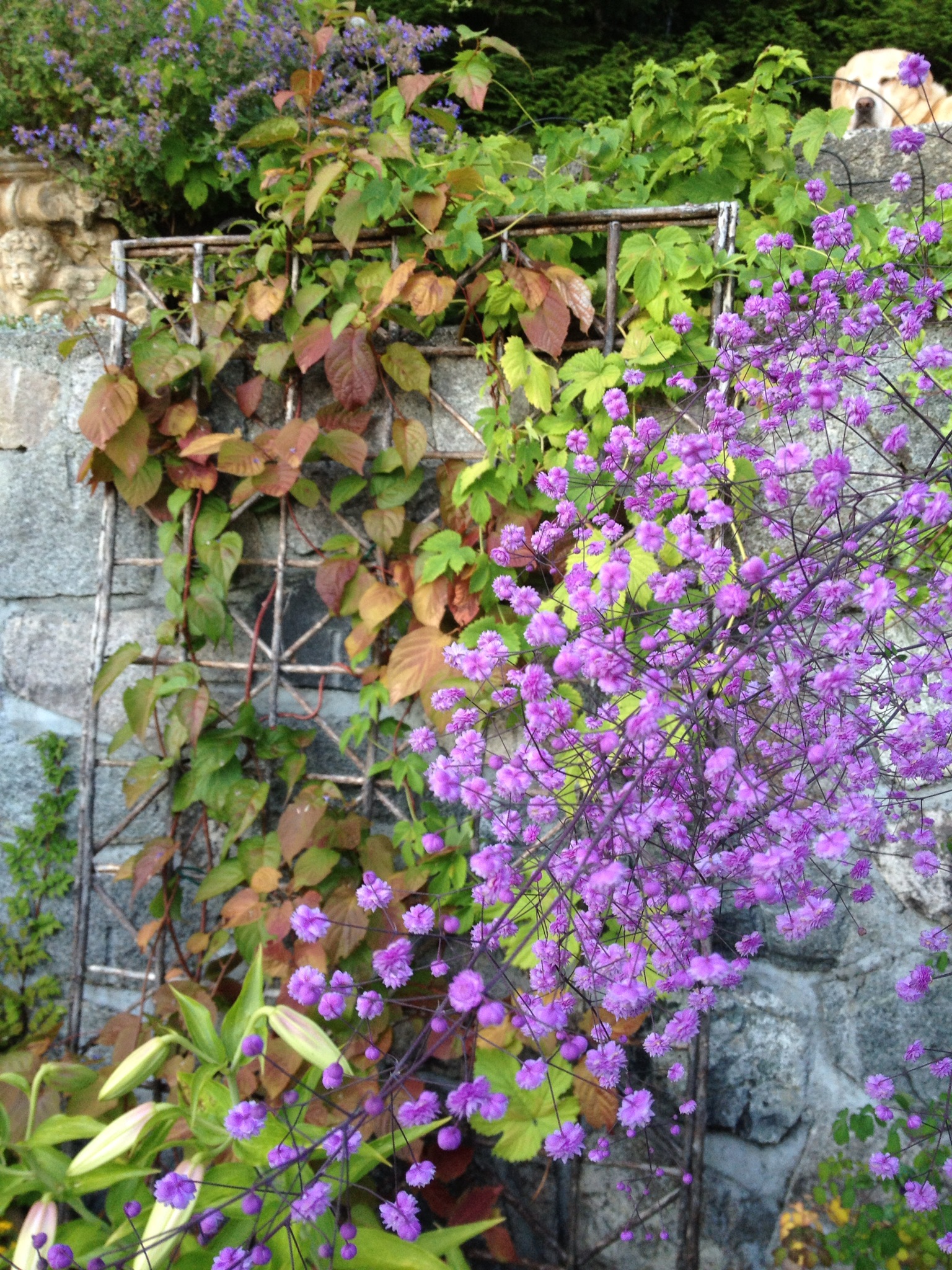 "Fall had to be considered next, and we strategically placed shrubs–Cotinus coggygria (smoke bush), Euonomous alatus 'Compactus' (burning bush), ninebark (Physocarpus 'Coppertina'), and an off-centered Japanese maple ('Osakazuki'–one of the most stunning fall colours)–so they were part of the deliberate design. The summer flowers like the sedums deepen in colour and really compliment these as the season goes on. A sweet autumn clematis makes a bigger statement every year and is becoming quite stunning to see. We planted Boston ivy on the retaining walls and the house.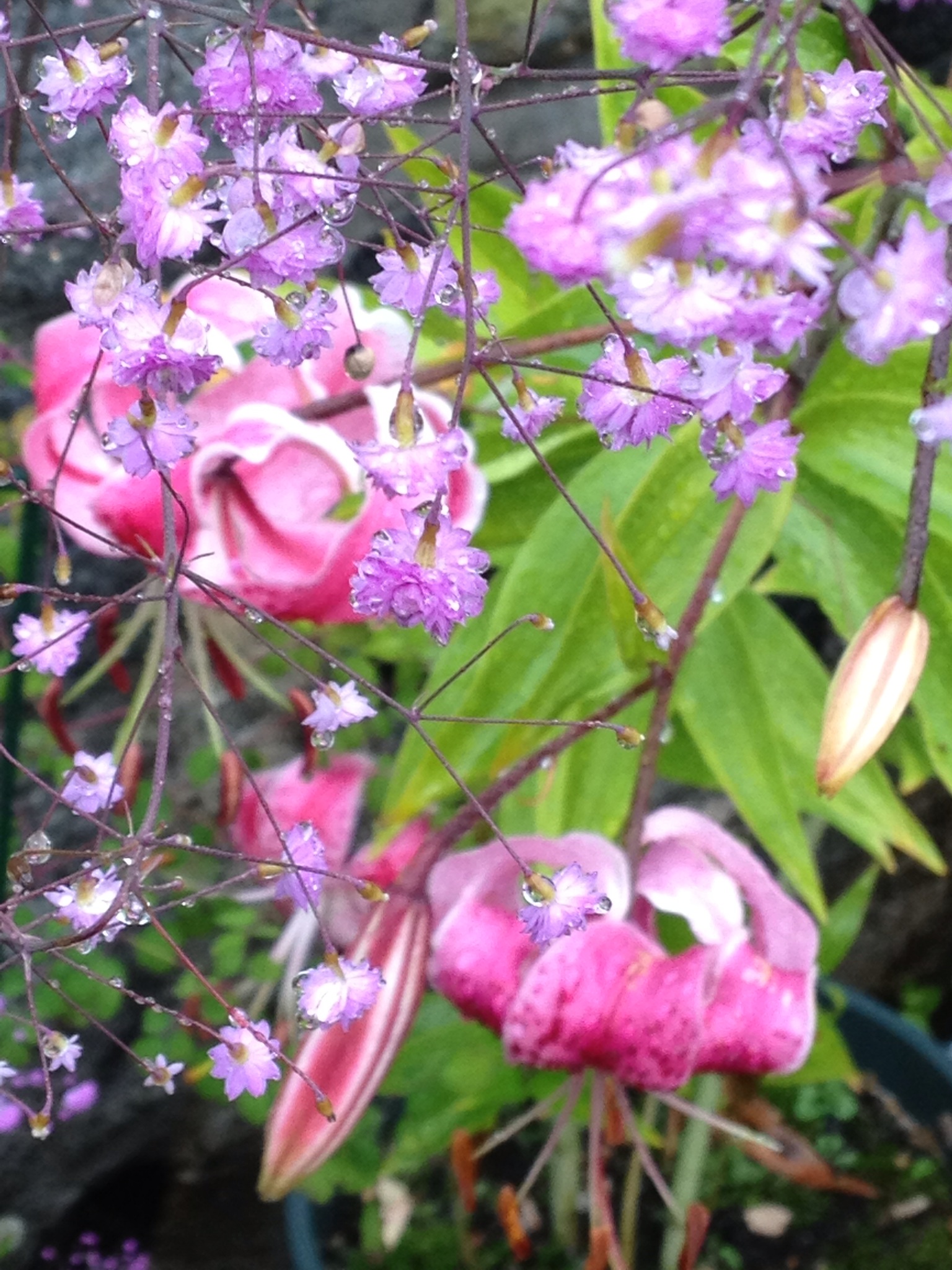 "Spring became a show of mainly chartreuse (euphorbias), purple (aubrieta and rhodos) and orange (euphorbias, deciduous azaleas, and Spirea 'Magic Carpet') with pops of white (Iberis and bridlewreath spirea, blue lithodora, and red poppies.
It's obviously and fortunately an ongoing project. When we're done we'll have to move, LOL… fortunately we never will be."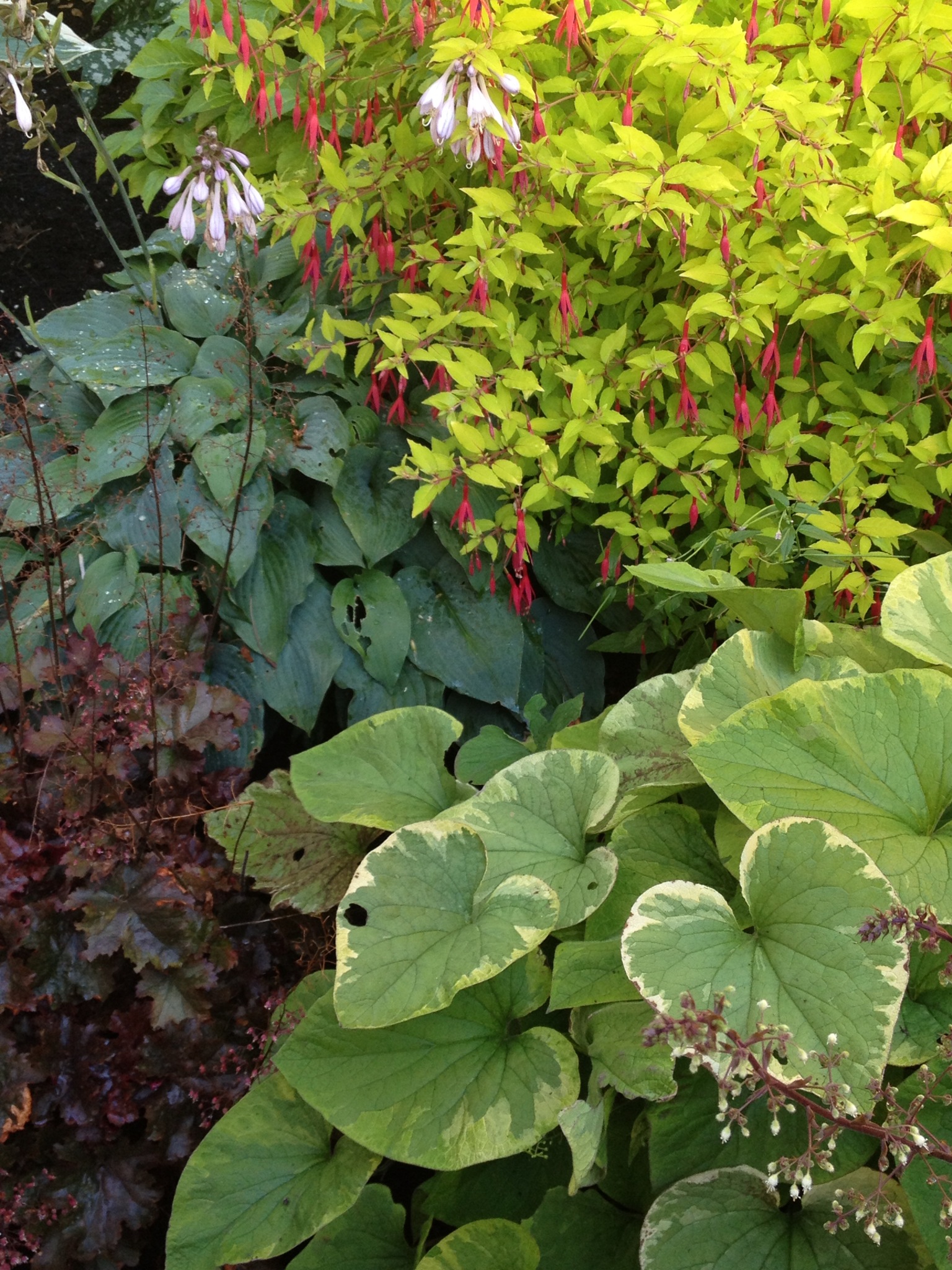 Michele, I want to LIVE in that seating area! Everything is gorgeous. And I am more jealous of your gunnera than you could ever know. So darned Jurassically cool.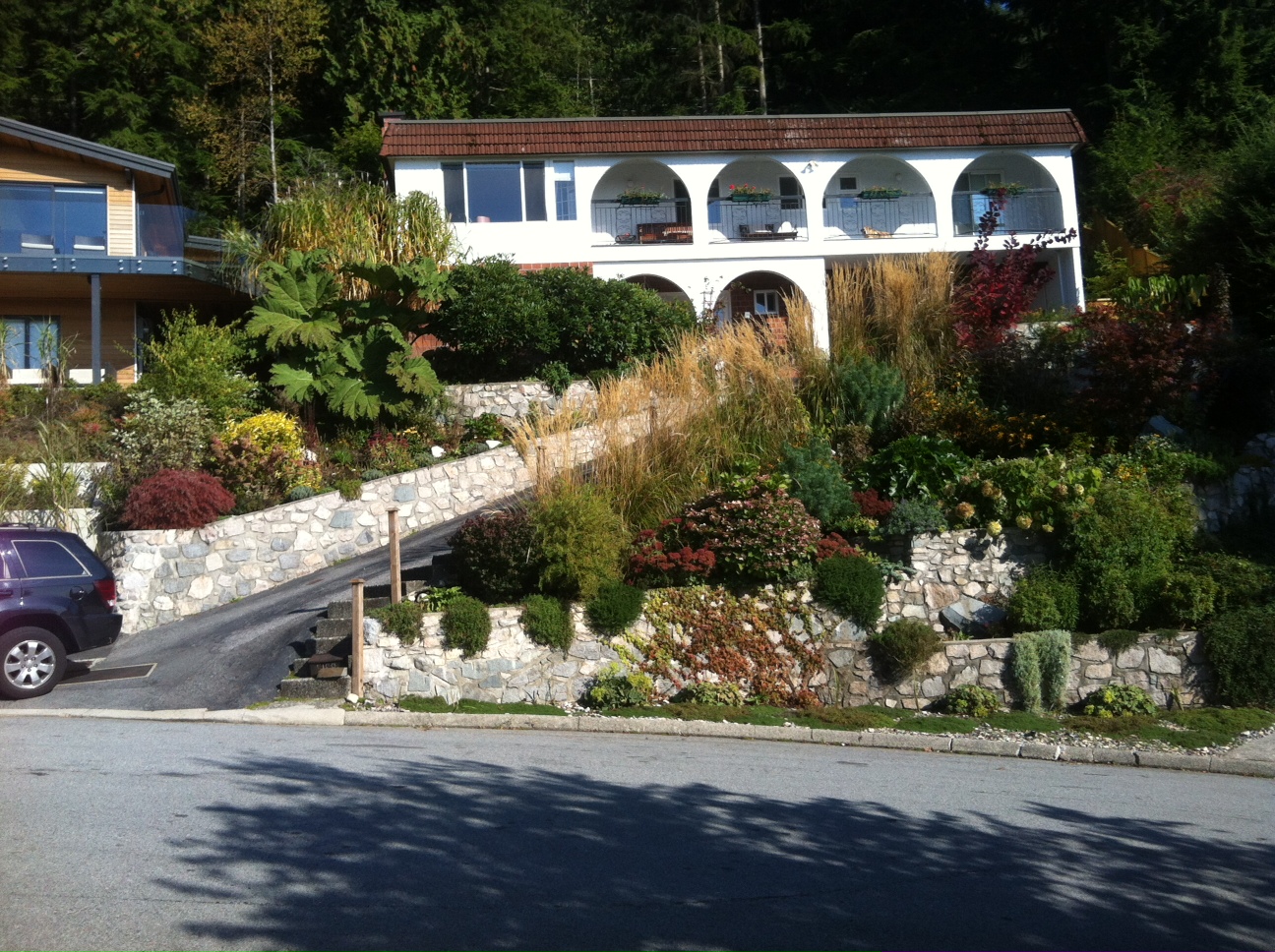 I'm getting reports that many of you are still not getting the daily email. Email me at [email protected] with any issues and we'll try to address them on this end. Thanks for your patience! –Michelle