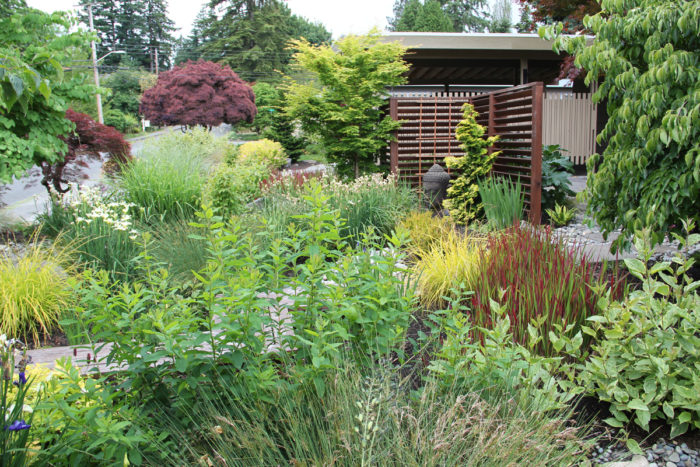 I just couldn't get enough of Michael and his partner's garden (judging from yesterday's comments, I'm not alone!), and he sent in tons of photos, so today we're continuing our tour, this time mostly on the other side of that wonderful louvered wall and fountain in the front yard. Yet again, Michael, LOVELY.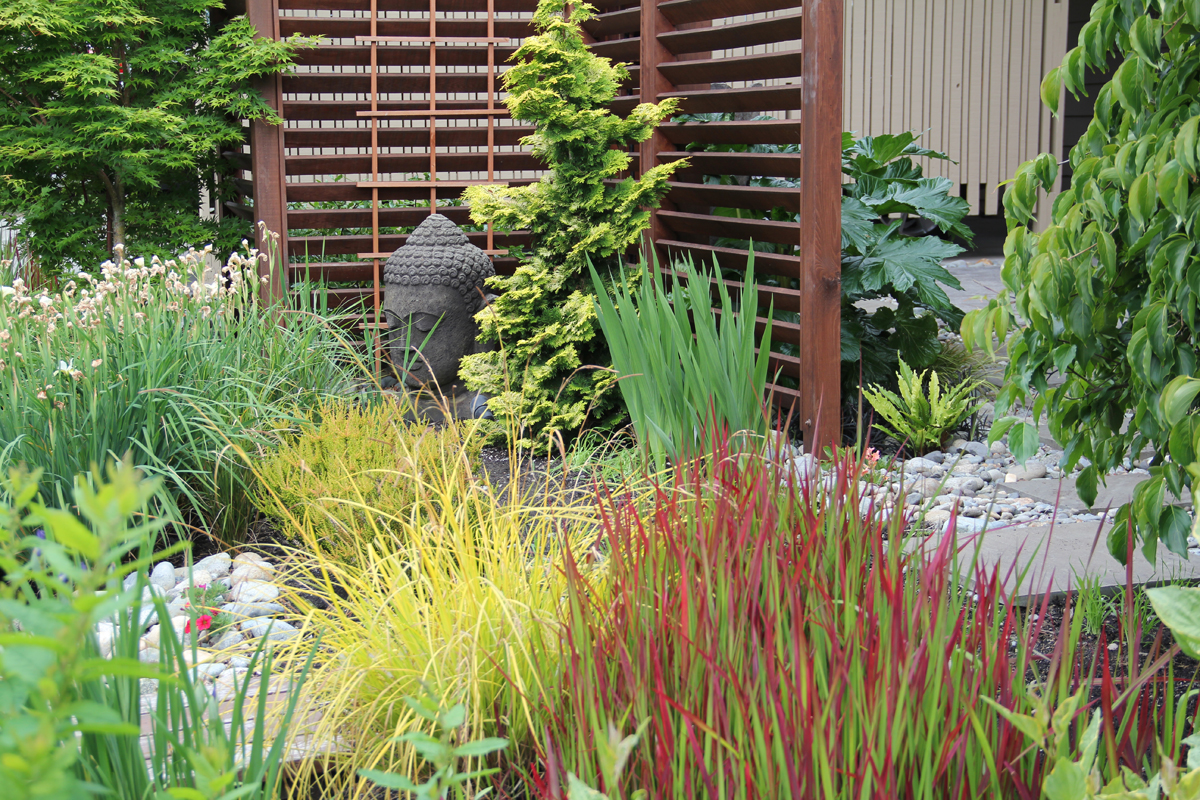 **In case you missed what Michael had to say yesterday, a reminder: "I live in Bothell, Washington, just north of Seattle. These photos were taken the morning of 9 June 2013. This is our front yard growing into it's third year. This is a southern exposure yard. The "bones" of the yard (Rockery, fencing, bridge, concrete slabs, shrubs and large trees, drip irrigation, lighting) were professionally installed, the rest was my inspiration added by myself and my partner."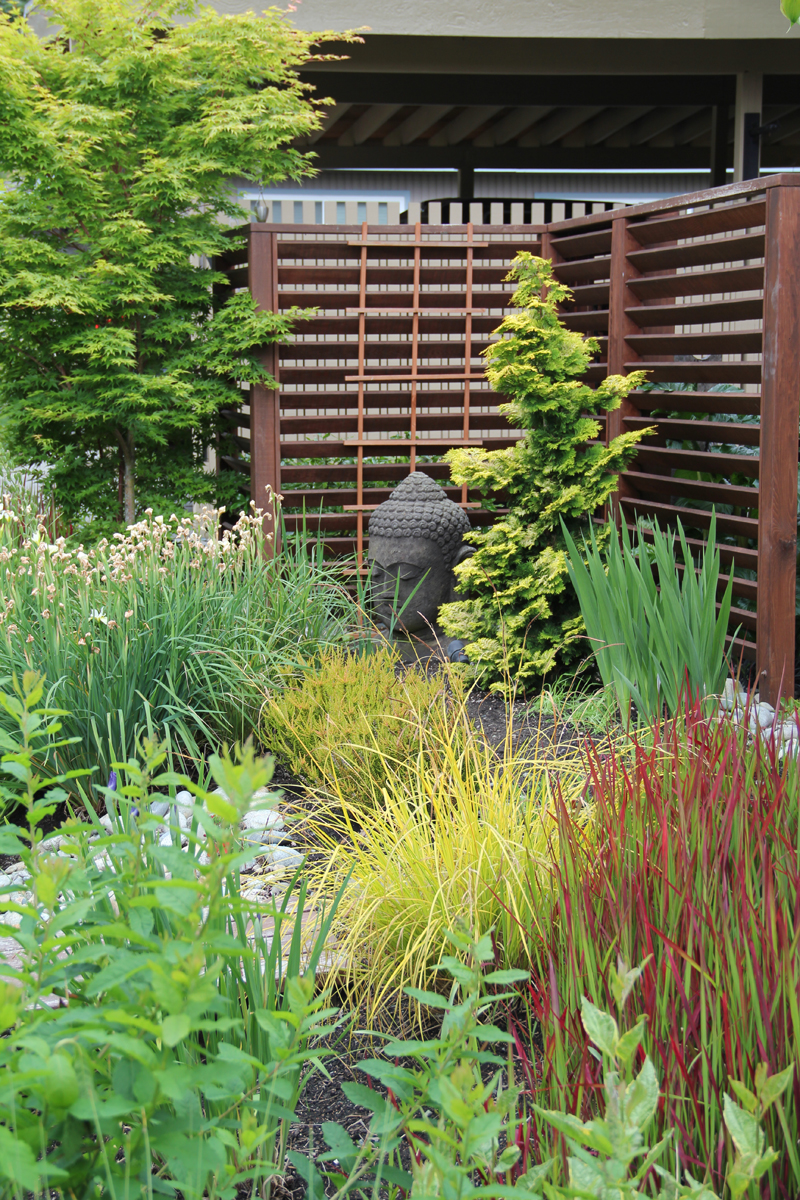 ***I'm getting so many great submissions, but I can always use more! Dig out your cameras, take a big long walk around your garden, and SEND ME PHOTOS! I love having more than I could possibly process to choose from. Thanks!!***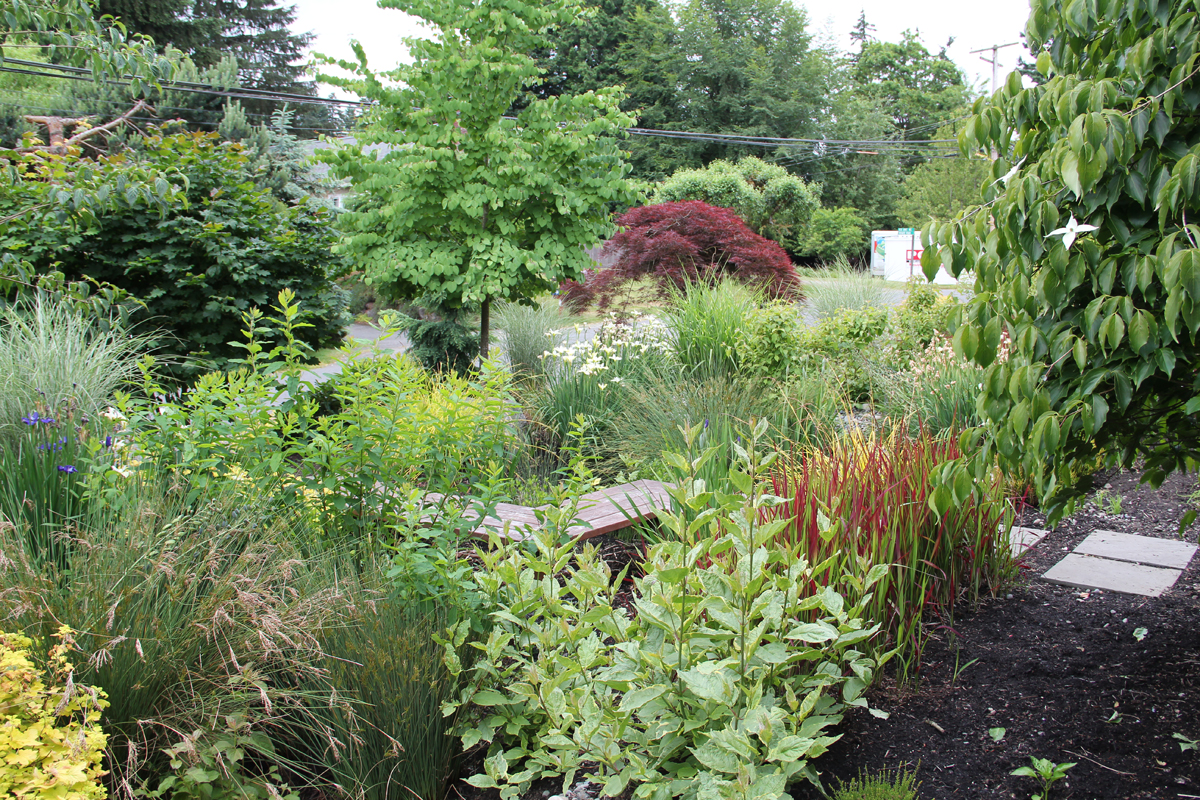 ***One more thing…..have you always wondered what your fellow GPODers are like in person? Never thought you'd get a chance to meet them? Check this out…. While the GPOD isn't officially a taunton forum, it's close enough, and I wanted to extend the invite. Anybody at all interested? I'd be willing to search for some gardens to tour…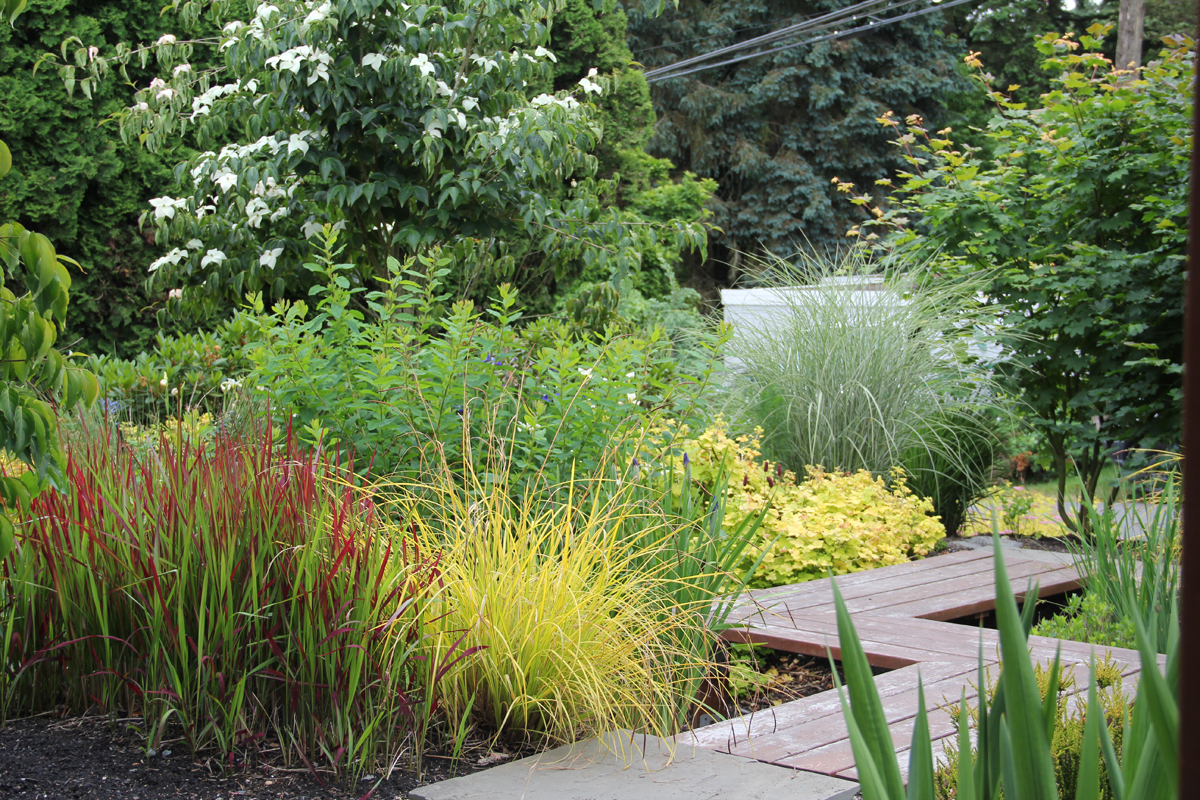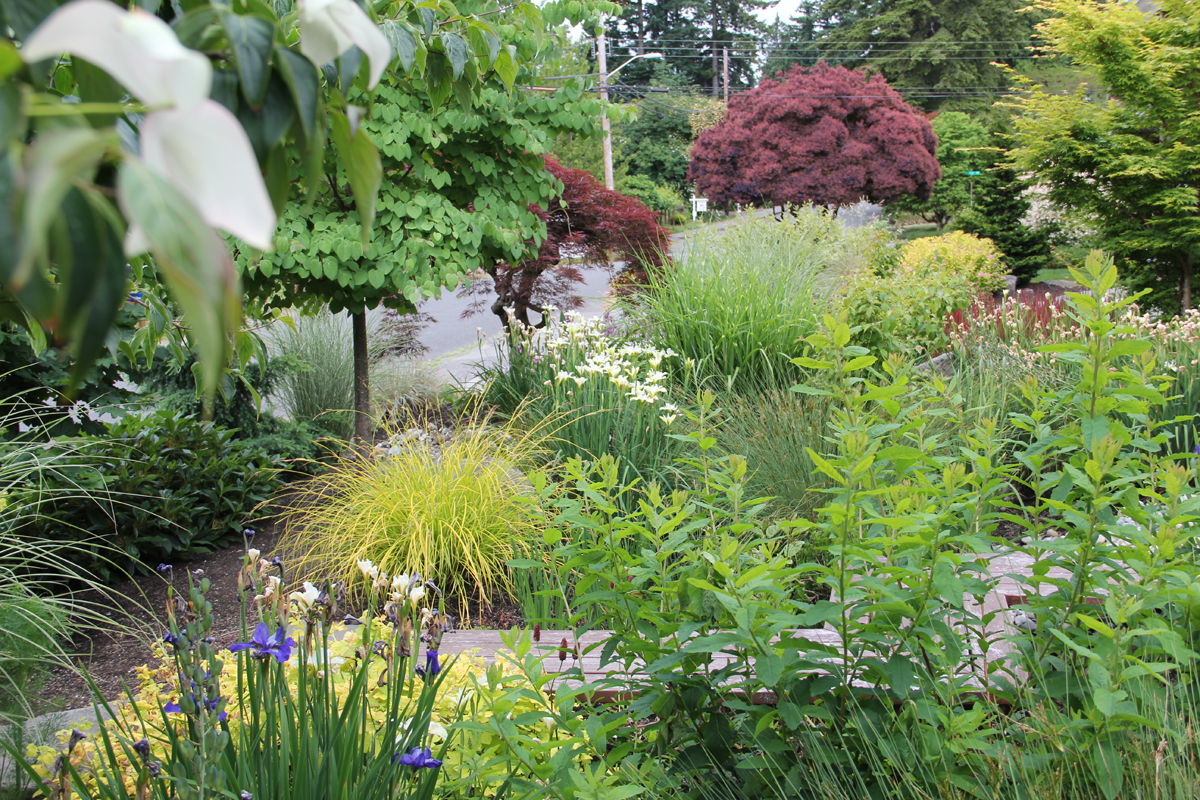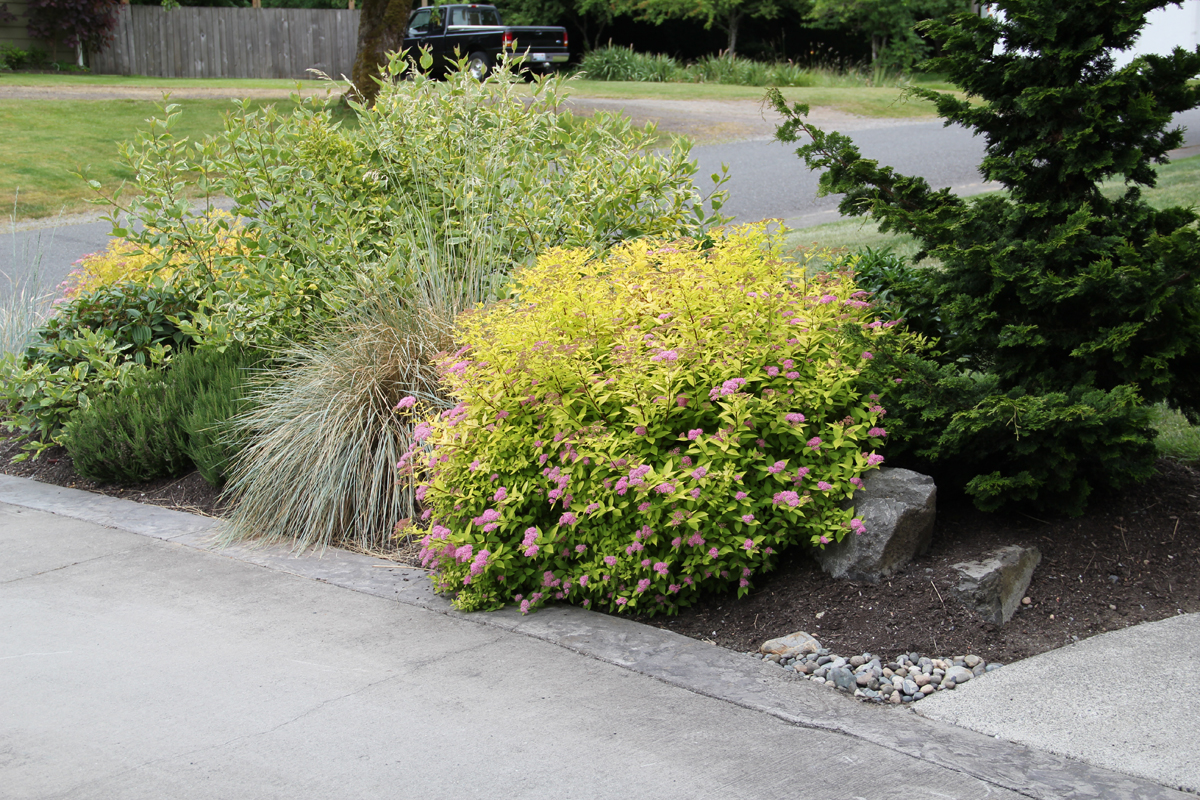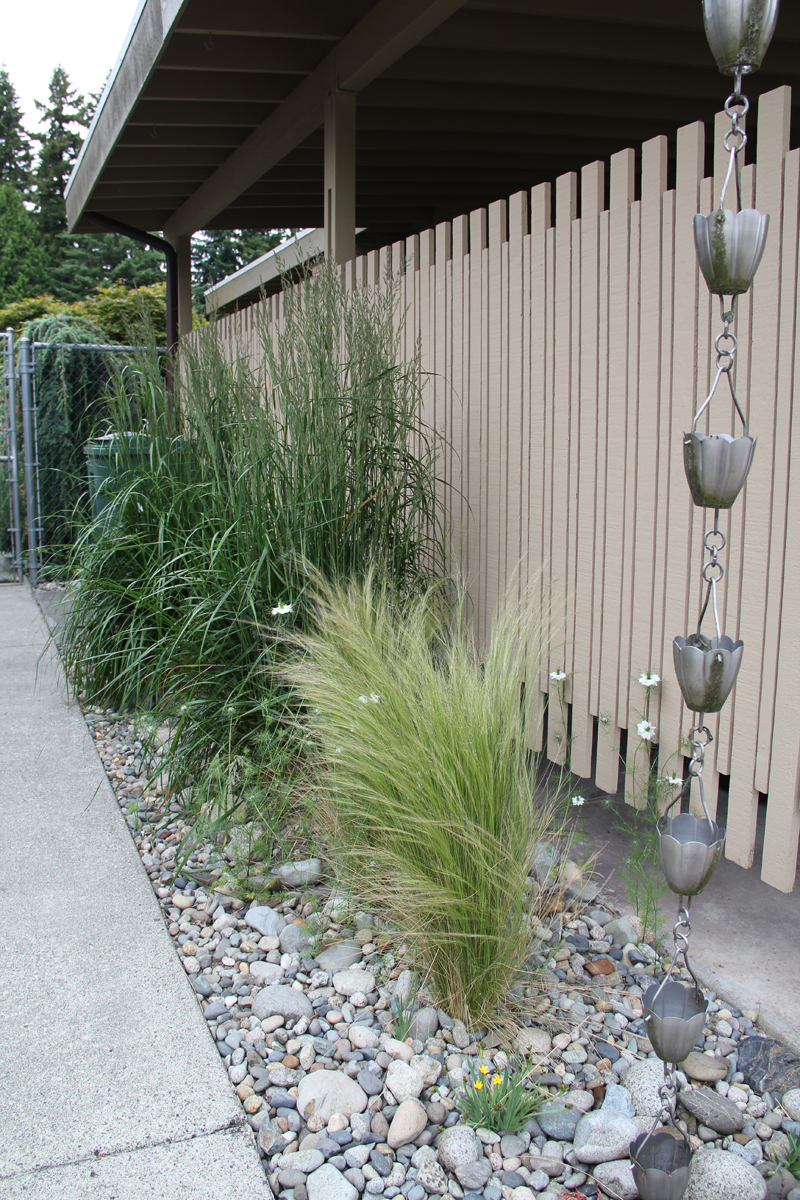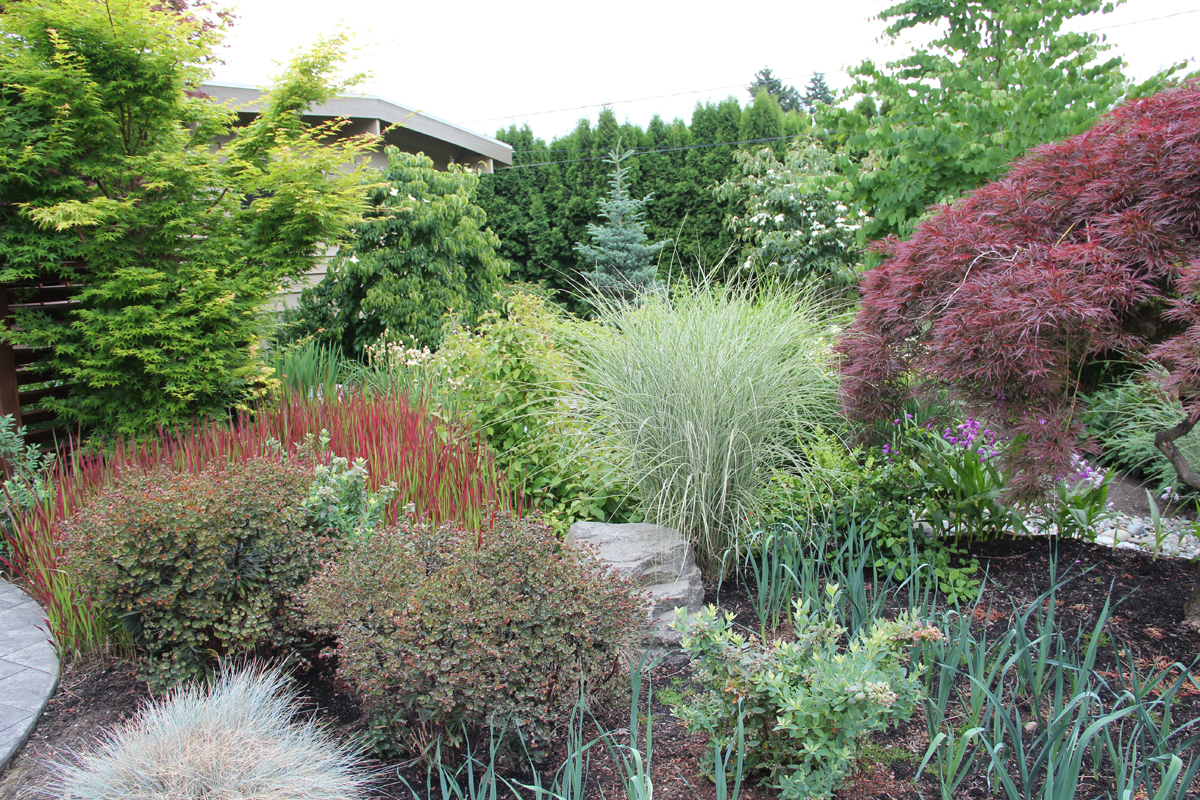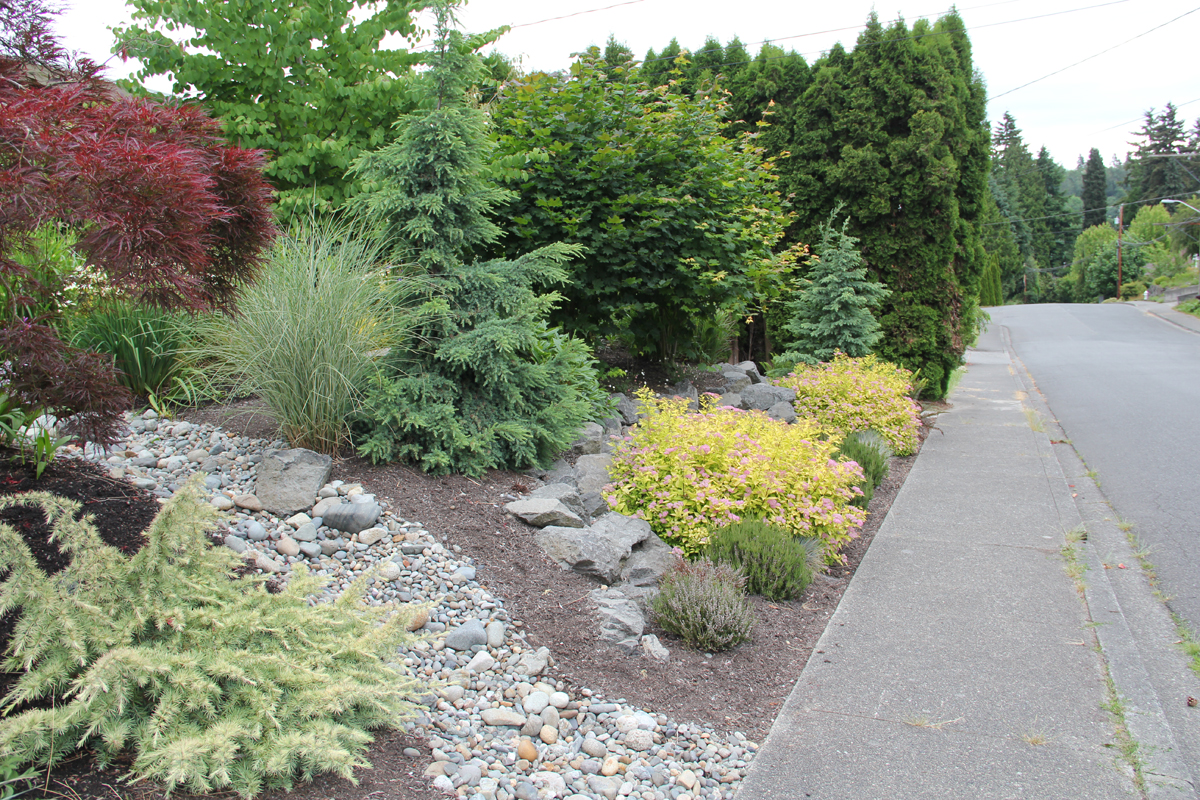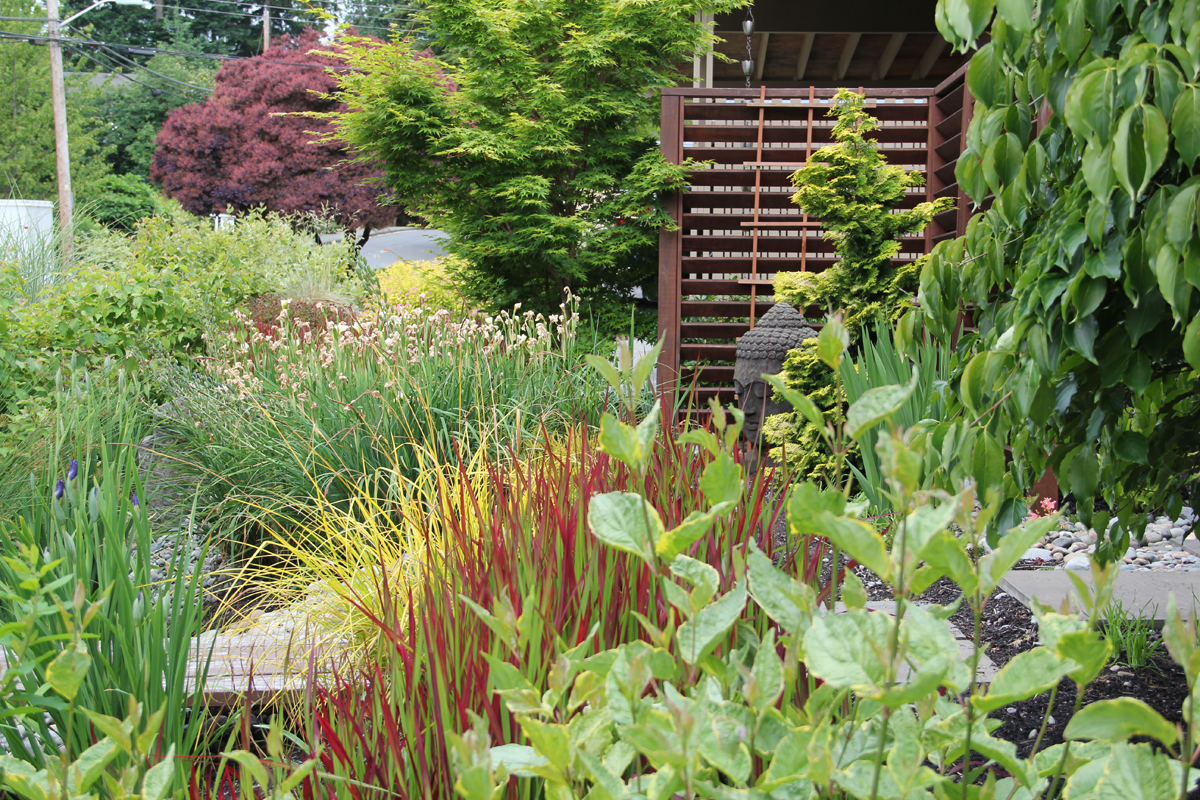 Want us to feature YOUR garden in the Garden Photo of the Day? CLICK HERE!
Want to see every post ever published? CLICK HERE!
Want to search the GPOD by STATE? CLICK HERE!
Check out the GPOD Pinterest page! CLICK HERE!