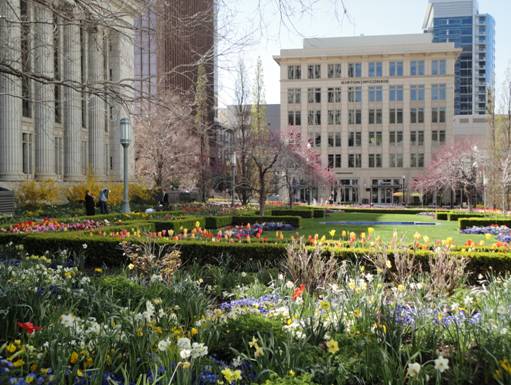 Today's photos are from Marilyn Regnier (we featured Marilyn's garden back in October of 2011–refresh your memory HERE). She says, "On our trip back to Minnetonka Beach, Minnesota, from our winter stay in Arizona we took the long way home up the coast of California before heading east. One sightseeing stop we made was at Temple Square in Salt Lake City on April 27th.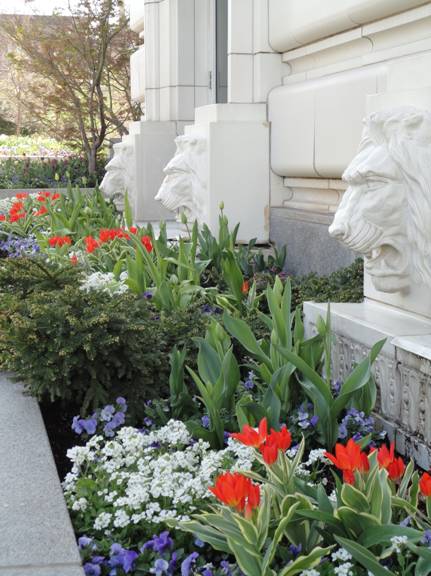 "We were amazed at the spring flowerbeds everywhere we looked and managed to take over 100 photos in just the one hour we were there. Seeing those flowers set my spring exuberance in motion and I was eager to get home and be digging in the rich brown earth of my own gardens."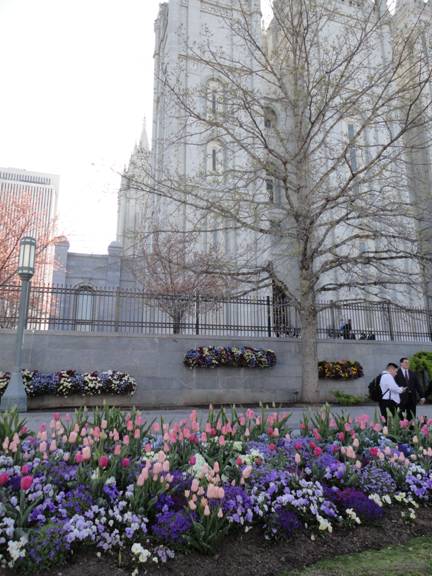 Beautiful, Marilyn! It's amazing how even a large-scale, public garden like this can give us inspiration for our own, more humble gardens. If nothing else, standing among all those flowers and their scents is enough to get you motivated, for sure!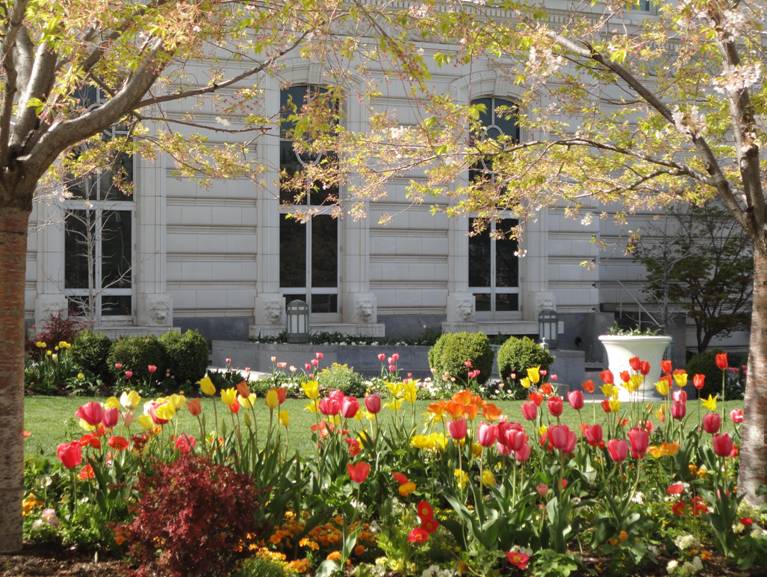 ***OK, everyone, I'm starting to run low on photos (not OUT, just low…), which is ridiculous, since spring is JAMMING out there! PLEASE send me photos of your garden. I love having more than I could possibly process to choose from!***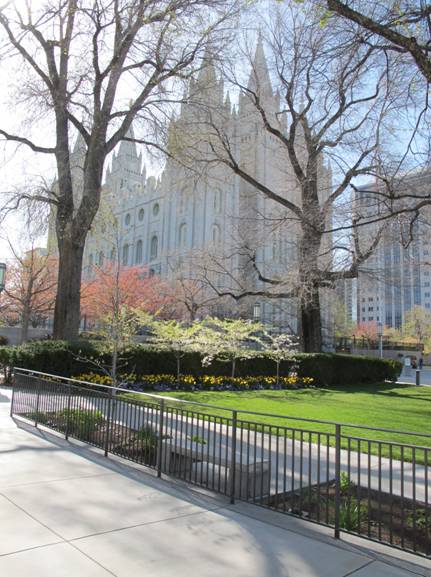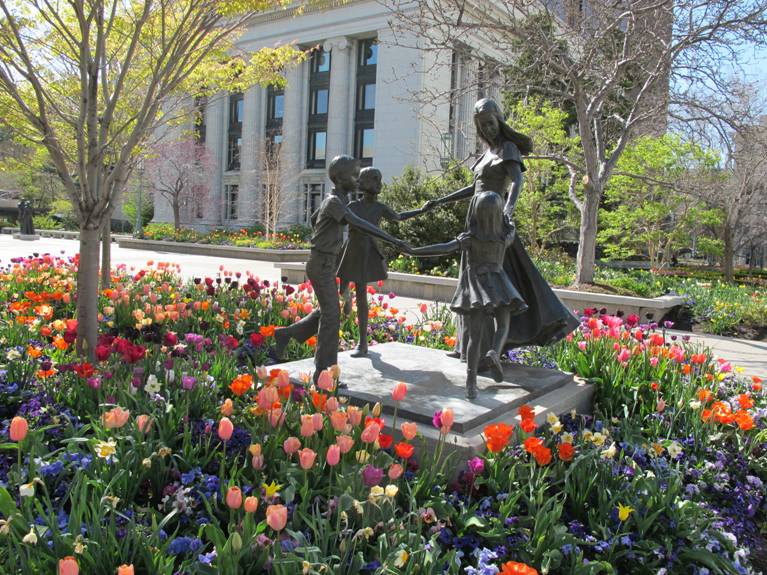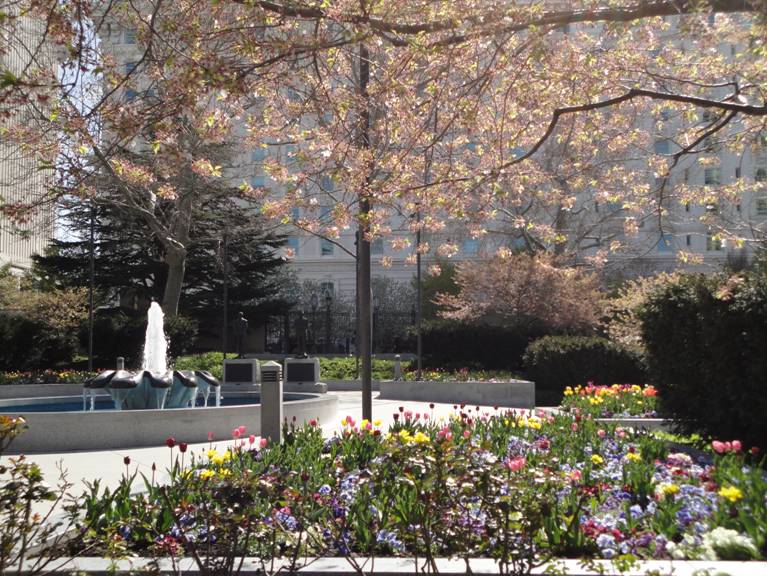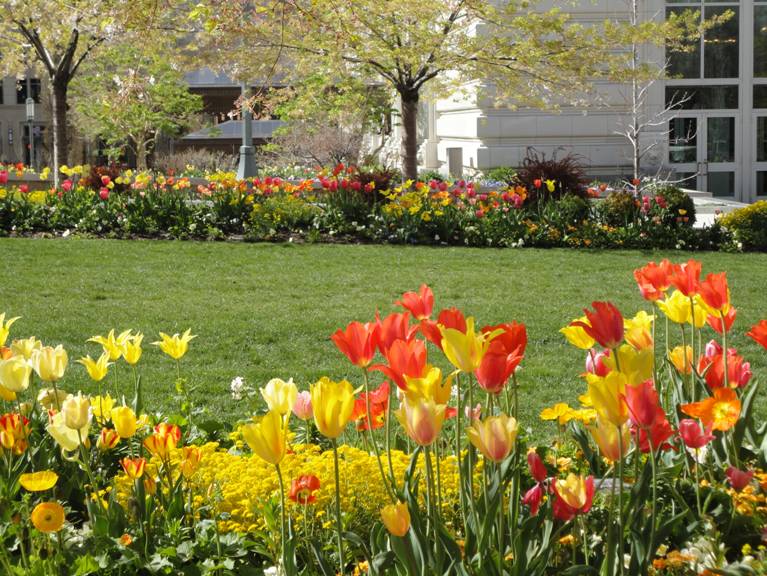 Want us to feature YOUR garden in the Garden Photo of the Day? CLICK HERE!
Want to see every post ever published? CLICK HERE!
Want to search the GPOD by STATE? CLICK HERE!
Check out the GPOD Pinterest page! CLICK HERE!