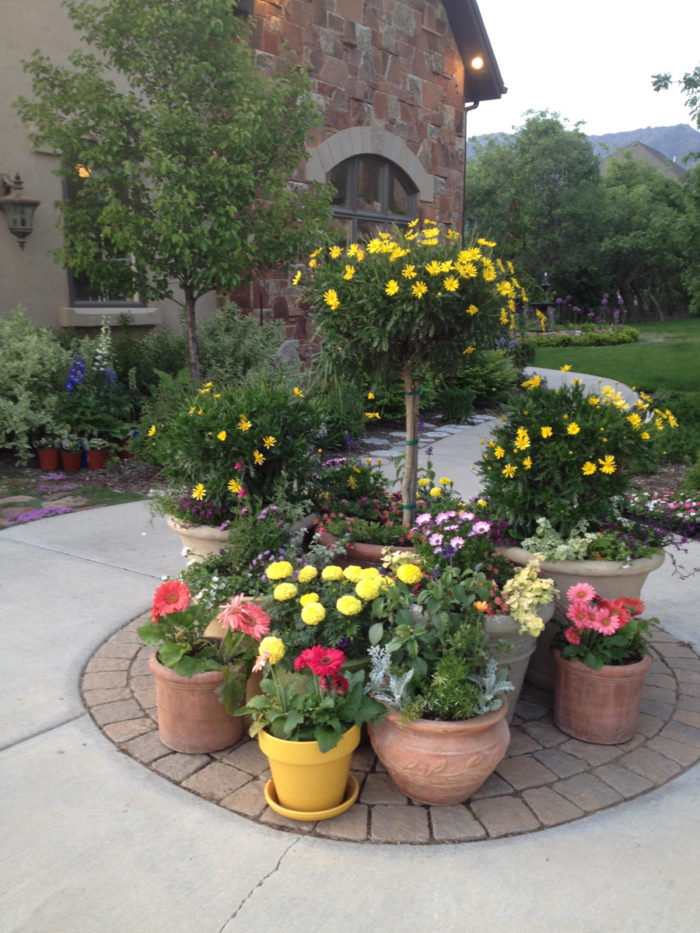 Happy Monday, everyone! Today's photos are from Lori Carpener in Layton, Utah. She says, "I look forward to checking out the garden photo of the day each morning. I decided it was time to submit a few of my own.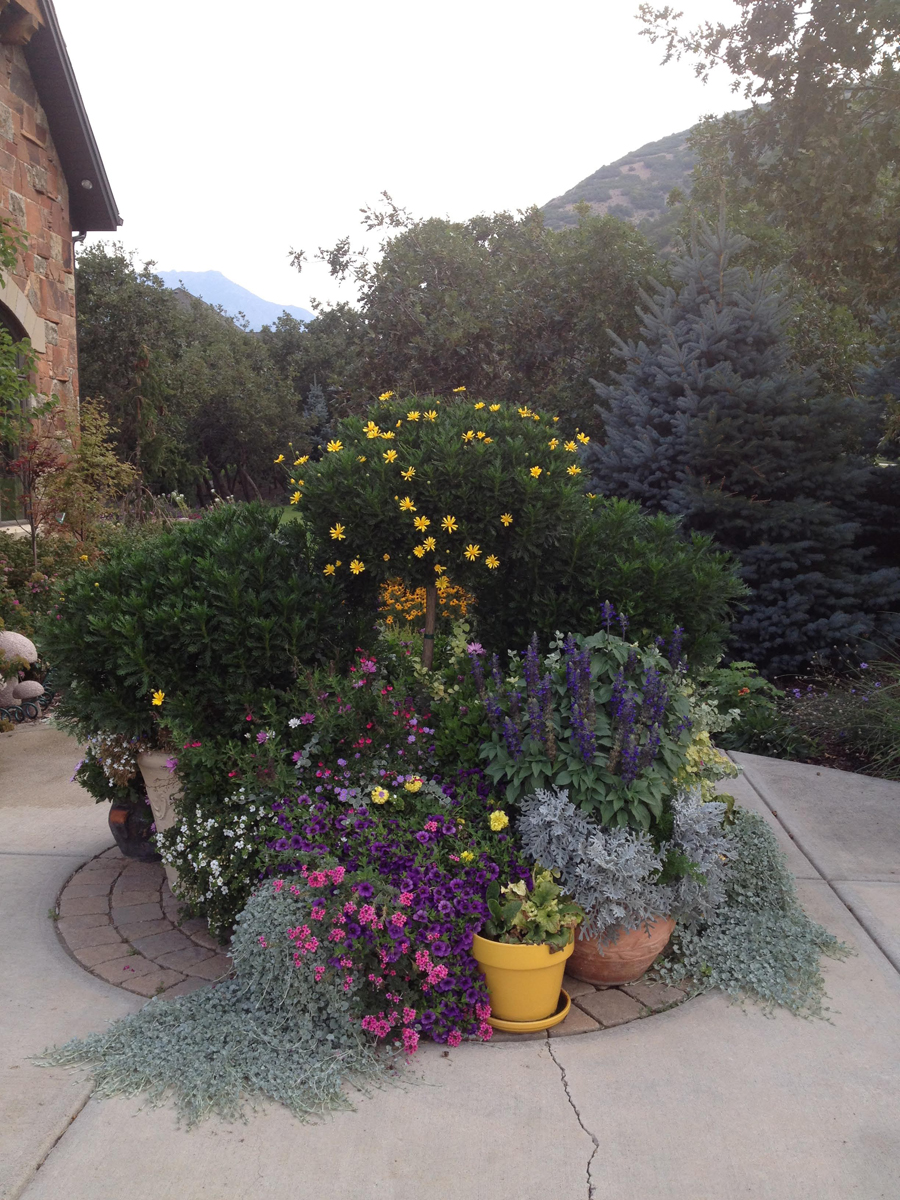 "I have been working on my garden since we moved in four years ago. At that time, there was no garden and no landscaping whatsoever. The yard consisted of hard construction clay, a few struggling scrub oaks and construction materials.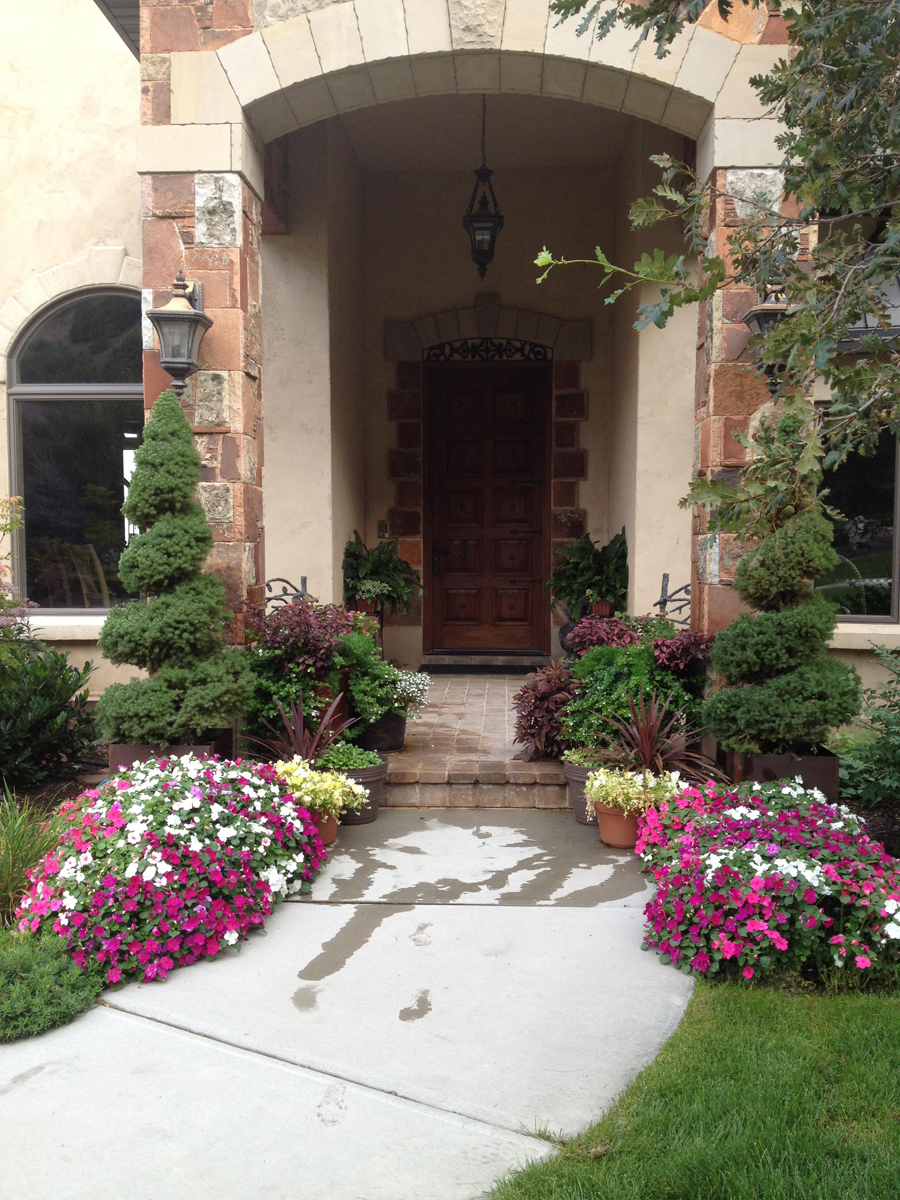 "Because there was so much hardscape to accomplish before I could start planting any beds, I really got into planting pots . . . too many when it comes to watering them! But now, I miss them if they are not there, so I just enjoy the quiet time while I water each morning. In Utah it is so hot and dry in the summer that daily and sometimes twice daily watering is a necessity. Beware, potted plants are addicting!"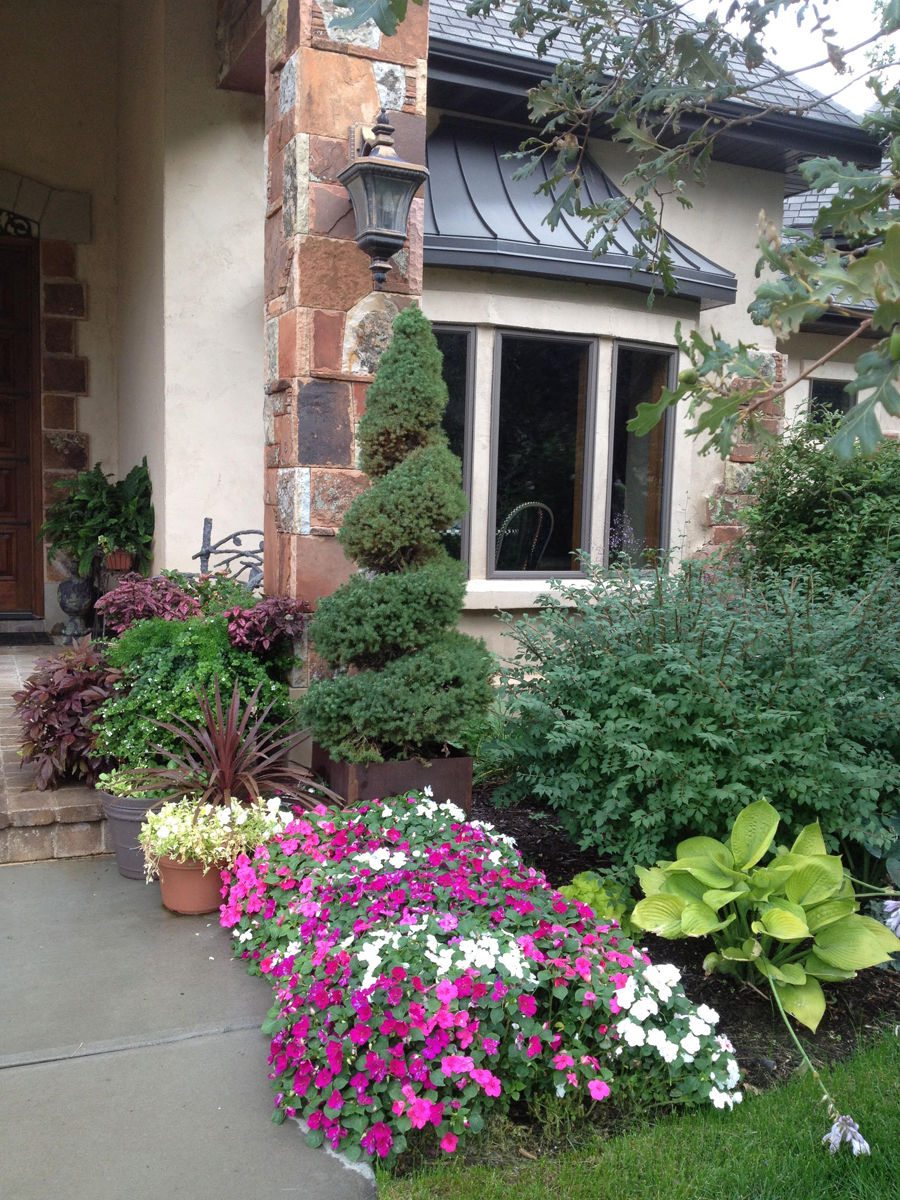 Gorgeous containers, Lori!! **Tomorrow we'll be checking out some of the hardscape Lori was working on while tending her pots. Stay tuned!**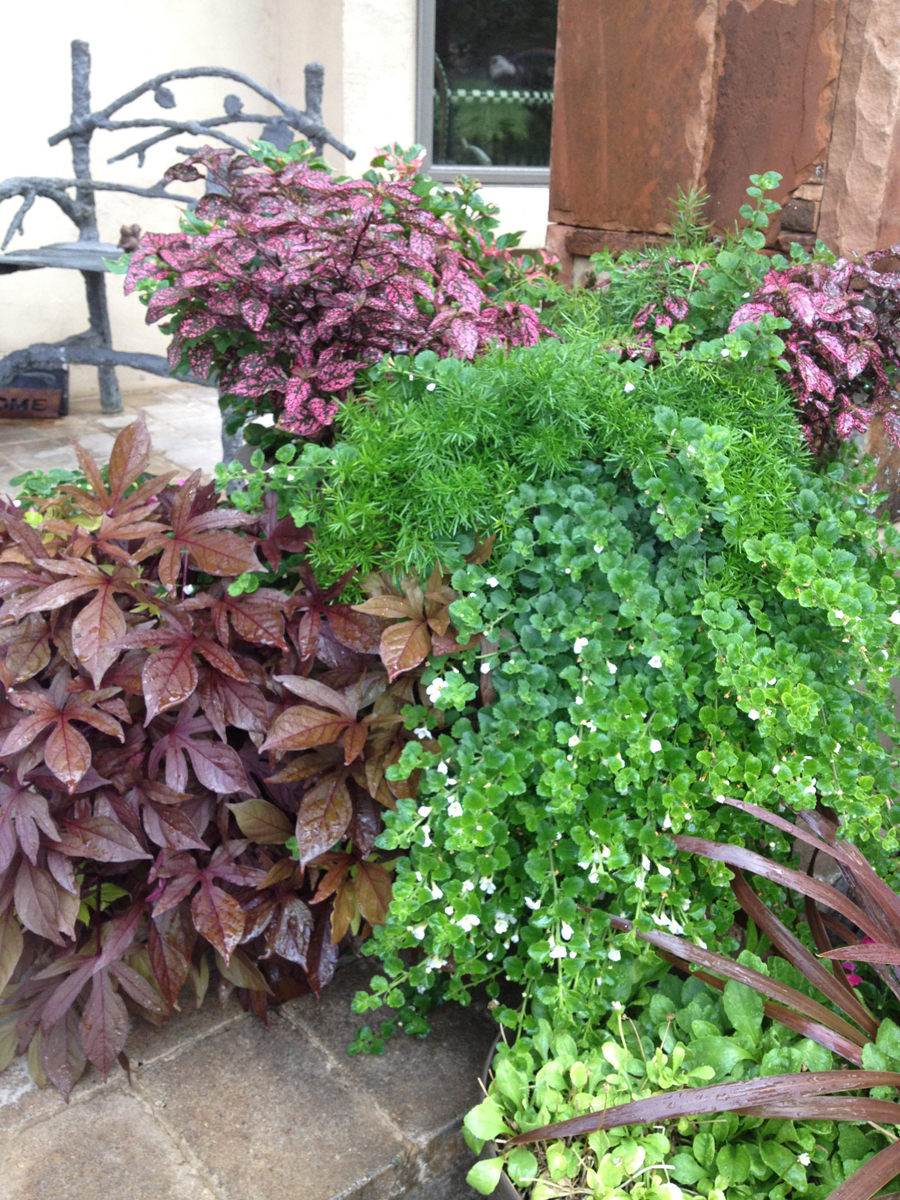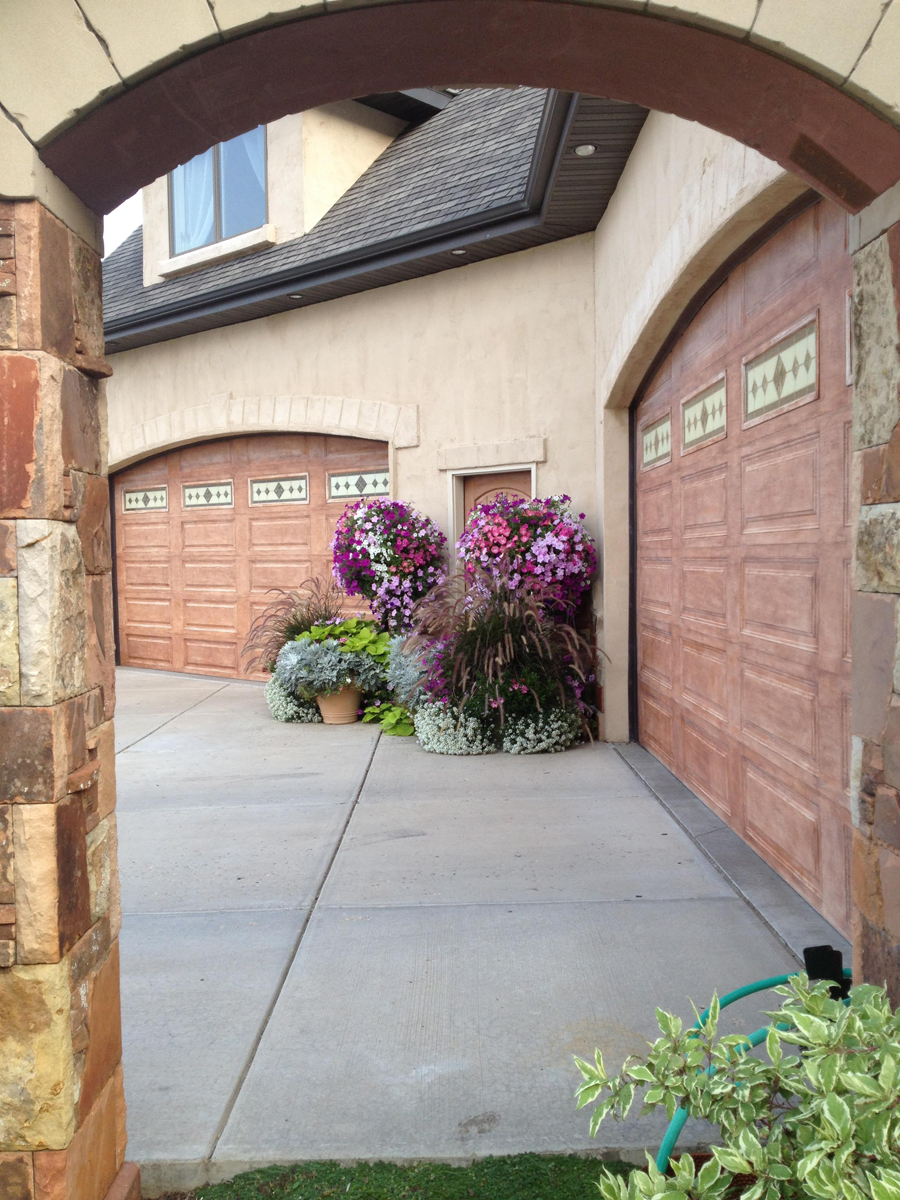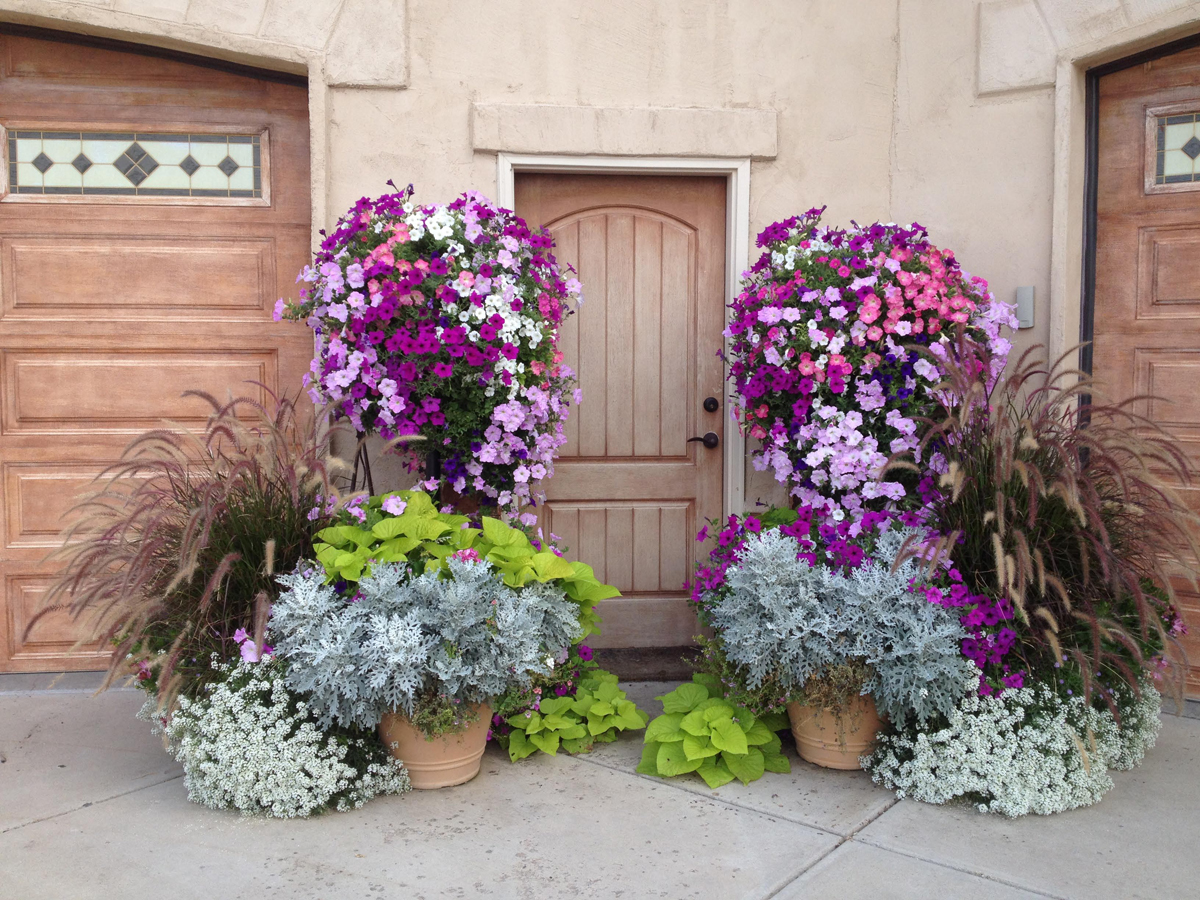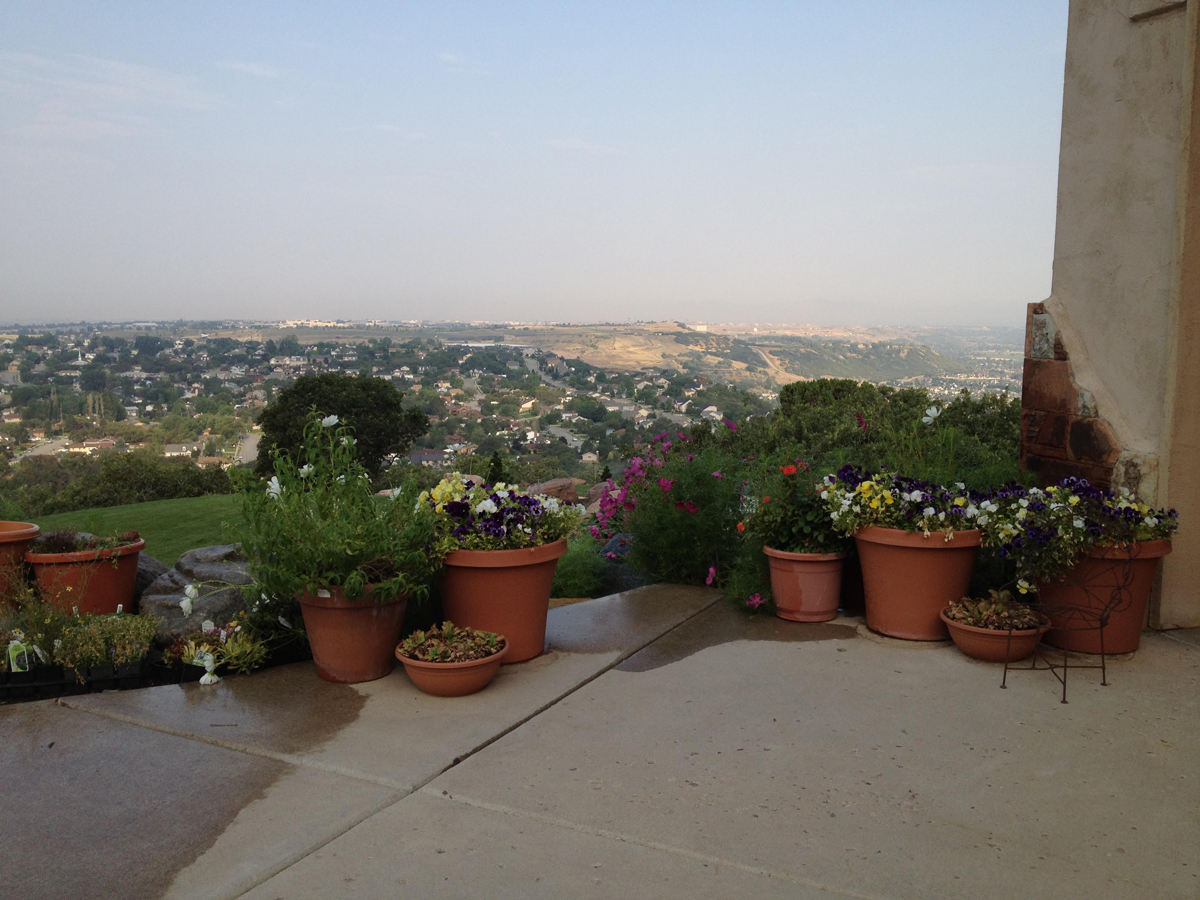 ***** IT'S TIME FOR A SPRING BOOK GIVEAWAY!!  */*/*/*/*
Spring has sprung, and I know things are kicking out in your gardens. I have a bunch of awesome books to give away. The last photo is the batch I'll give away to 5 people from everyone who sends me photos of their garden this week.
Here's how it works:
You send in photos of your garden to [email protected], along with a brief description. You know how much you like to read everyone else's garden stories–now it's time to tell yours!
At the end of the week I'll compile a list of names of everyone who sent in photos and choose 5 names randomly from a hat (perhaps a flower pot…). The first person gets first pick, second person gets second pick, etc. I'll email you if you get picked.
After all the winners have chosen, I'll tell everyone who won, probably the following week.
Here is a list of the books:
Pick of the Bunch: The Story of Twelve Treasured Flowers  by Margaret Willes
Ginkgo by Peter Crane
Gardening Vertically: 24 Ideas for Creating Your Own Green Walls  by Noemie Vialard
World's Fair Gardens: Shaping American Landscapes by Cathy Jean Maloney
Seeing Trees: Discover the Extraordinary Secrets of Everyday Trees  by Nancy Ross Hugo
The Vertical Garden: From Nature to the City  by Patrick Blanc
Now get cracking! I can't wait to see what's happening out there. But no worries if winter is still hanging on in your area. Send photos from last year!
Want us to feature YOUR garden in the Garden Photo of the Day? CLICK HERE!
Want to see every post ever published? CLICK HERE!
Want to search the GPOD by STATE? CLICK HERE!
**Check out the GPOD Pinterest page, where you can browse all the post in categories…fun! CLICK HERE!**