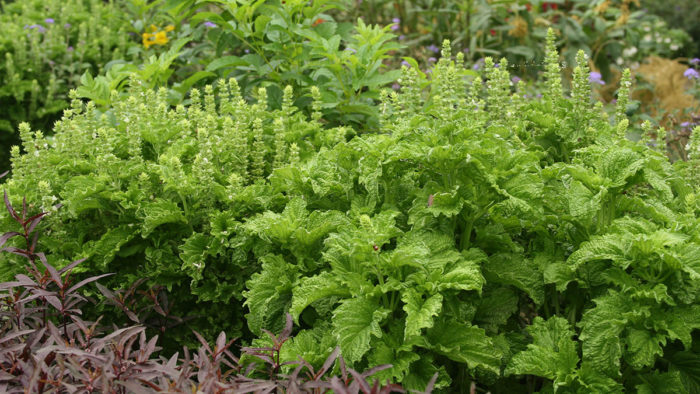 Plant warmer-season vegetables. Did you know that March is National Nutrition Month? What a perfect time to get your vegetable gardens ready for more edibles. March is a good time for some melons, eggplant, basil, and squash, and then by April all summer edibles can go in. By then is it mostly too hot for lettuces unless they are shaded.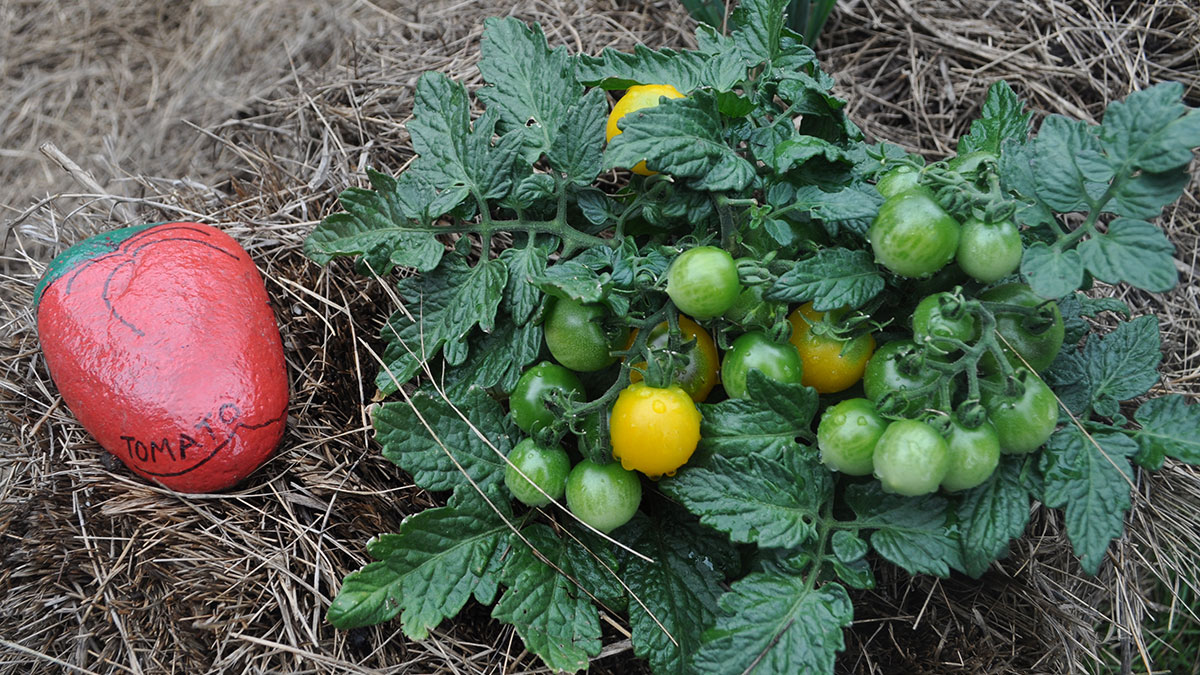 It's tomato time. Tomatoes love summer heat and sun. My husband's birthday is March 26, and that is usually my goal date for getting at least some tomato plants into the ground. When picking your seedlings, look for vibrant green leaves on a plant that is wider than it is tall. Gently slide the plant from the container to check the health of the roots, making sure they are bright white and not thickly matted. Plant young plants deep to get the best root development. Snap off the lower sets of leaves, and plant deeply enough so that you leave the remaining leaves above ground. If you haven't yet discovered Tomatomania, "the world's largest (and most fun) heirloom tomato seedling sale," go to one of their events nearby. They sell so many different varieties of tomato that you are sure to find the perfect ones for your garden.
Check over and install raised beds. If you are using raised beds, get them built now, or make sure they are in good shape. If you have multiple beds and they are irrigated, I suggest having a separate shutoff valve for each bed. The beds are often in different stages of use, and there is no sense wasting water if you can shut off the water to any bed that doesn't need it.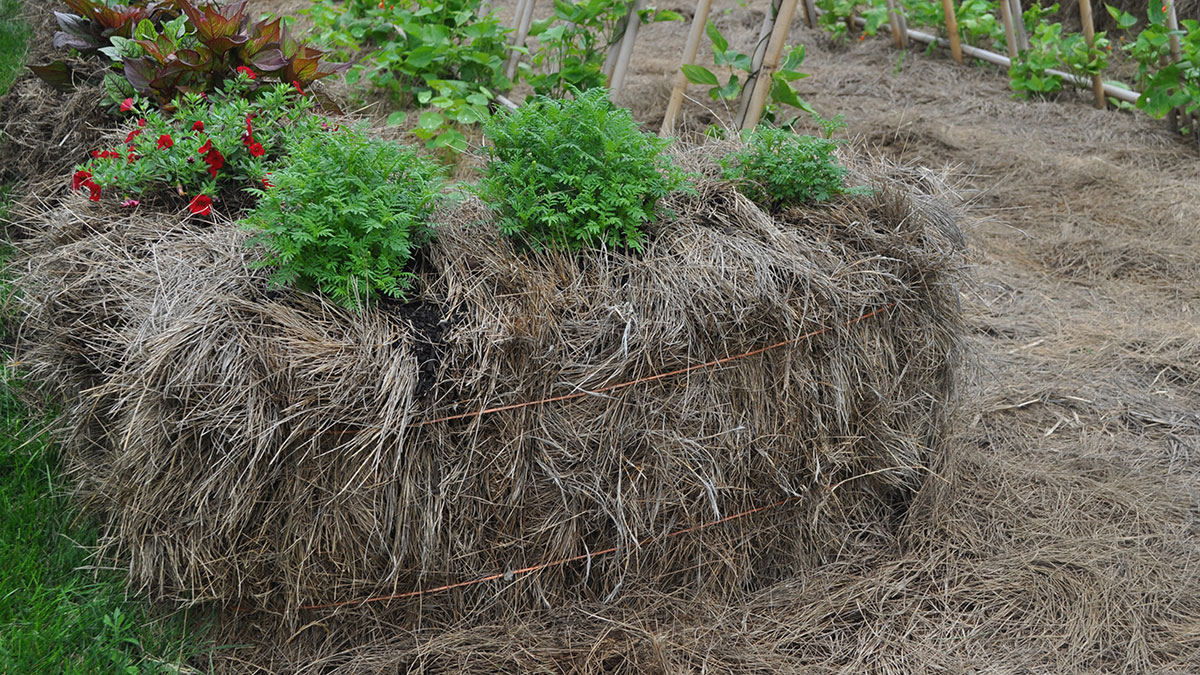 Try something new with a straw-bale planter. If you are in a temporary location, don't have building skills for a traditional homemade planter, or just want to try something different, plant in a straw bale. You will need about two weeks to prep the bale for planting. First, make sure you put the bale in the exact spot you want it because it will start to get too heavy to move. The sheared side needs to be pointed up, with the twine sides facing outward. It should be watered well daily. Add fertilizer on the first day, and then about every other day. Water and fertilizer will start the decomposition process. This creates heat, so you must wait for the straw to cool down to your ambient temperature before you can plant. A compost thermometer can be used to check the temperature. If you don't have one, a meat thermometer should do. Then have fun planting, using a trowel to create planting spaces. You can add a layer of compost in the planting holes or simply plant straight into the bale without compost. Since there will be less soil and therefore fewer nutrients available, you should add fertilizer periodically through the growing process.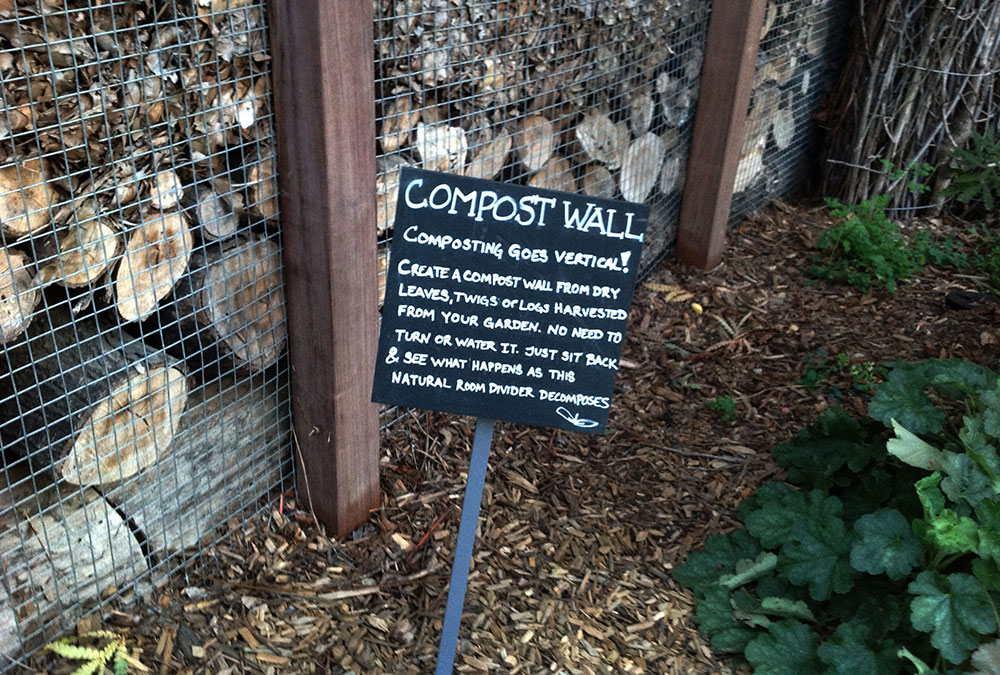 Build a compost wall. Compost walls can serve multiple purposes by being space dividers as well as places to get rid of larger branches and twigs. Insects and other small creatures will be attracted to them, and they are wonderful living lessons for children.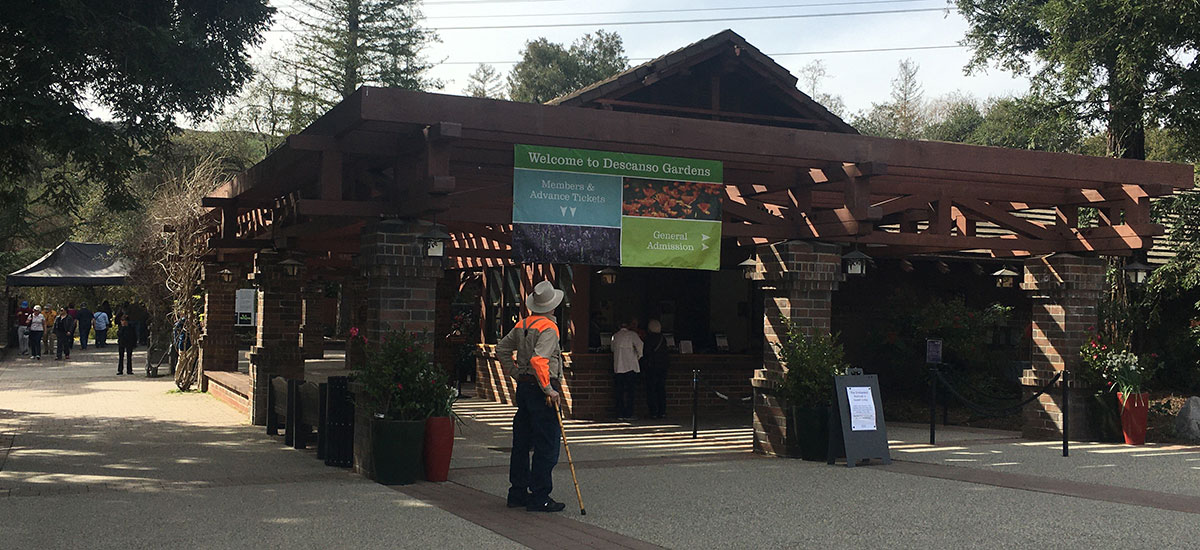 Take a walk through the gardens. Descanso Gardens in La Cañada Flintridge hosts "Spring Bloom Walks" on Fridays and Saturdays throughout the month. What a lovely and relaxing way to meet other gardeners by strolling among the gardens and learning about what is in bloom at this time.
—Francesca Corra, APLD, is a nationally certified landscape designer and owner of Dirt Diva Designs in Studio City, California.