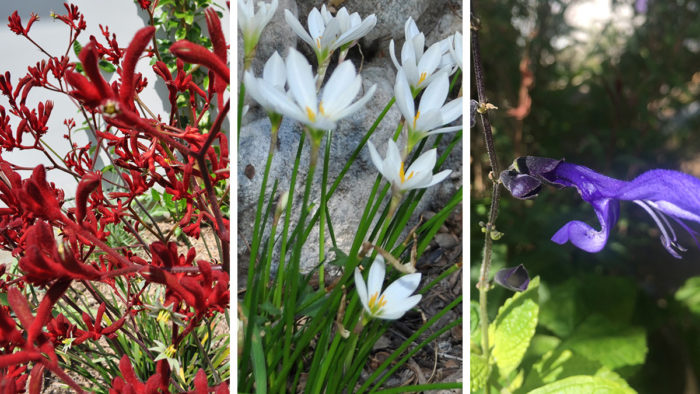 Plant something red, something white, and something blue. It's getting hotter out there, but we can still enjoy some planting. In celebration of the independence of our country, plant some red, white, and blue for July.
Red: One of my favorite plants is 'Big Red' kangaroo paw (Anigozanthos 'Big Red', Zones 10–11). The color of the flower is a true and brilliant red. It loves full sun and looks spectacular planted in masses. It can also be the center of attention in a container.
White: Rain lily, or fairy lily (Zephyranthes candida, Zones 7–10), is a bulb that will burst into flower in the hottest part of the summer and sometimes sporadically and unpredictably throughout the year. It can keep its foliage all year or disappear completely at times. I like to plant it next to sedges (Carex spp. and cvs., Zones 3–10) to cover the bare spaces when it goes dormant. Rain lily is quite drought tolerant and is also one of my go-to plants for the bottom of a rain garden.
Blue: 'Black and Blue' blue anise salvia (Salvia guarantica 'Black and Blue', Zones 7–10) is a summer bloomer that will spread around by its tuberous rhizomes, filling in all of your empty spaces.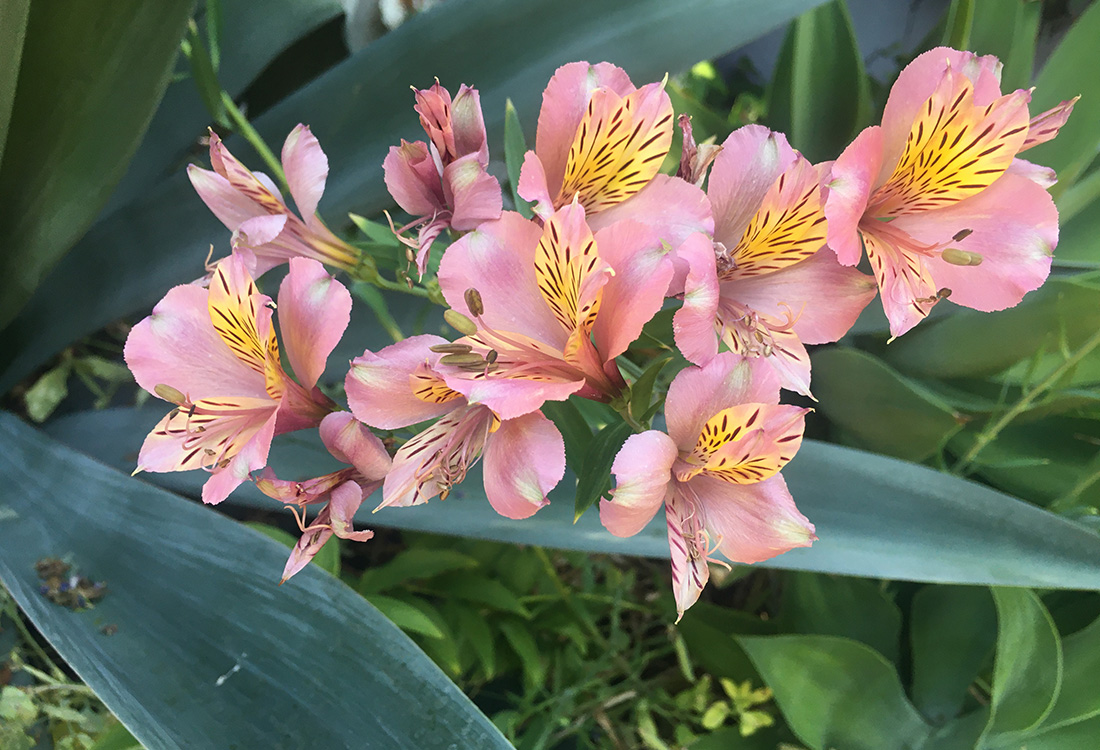 Yank your Peruvian lily stalks out of the ground. Peruvian lilies (Alstroemeria spp. and cvs., Zones 7–12) are great plants for a cutting garden, as their flowers have an incredibly long vase life, even if said vase is sitting on a table outside on the patio! If you leave them in the garden, it is best to yank the spent stalks out of the ground rather than cut them. Yanking out the stalks will stimulate the production of more flower stalks. For use in a vase, they should be cut, as the stalks are pretty flimsy and will bend easily if handled roughly.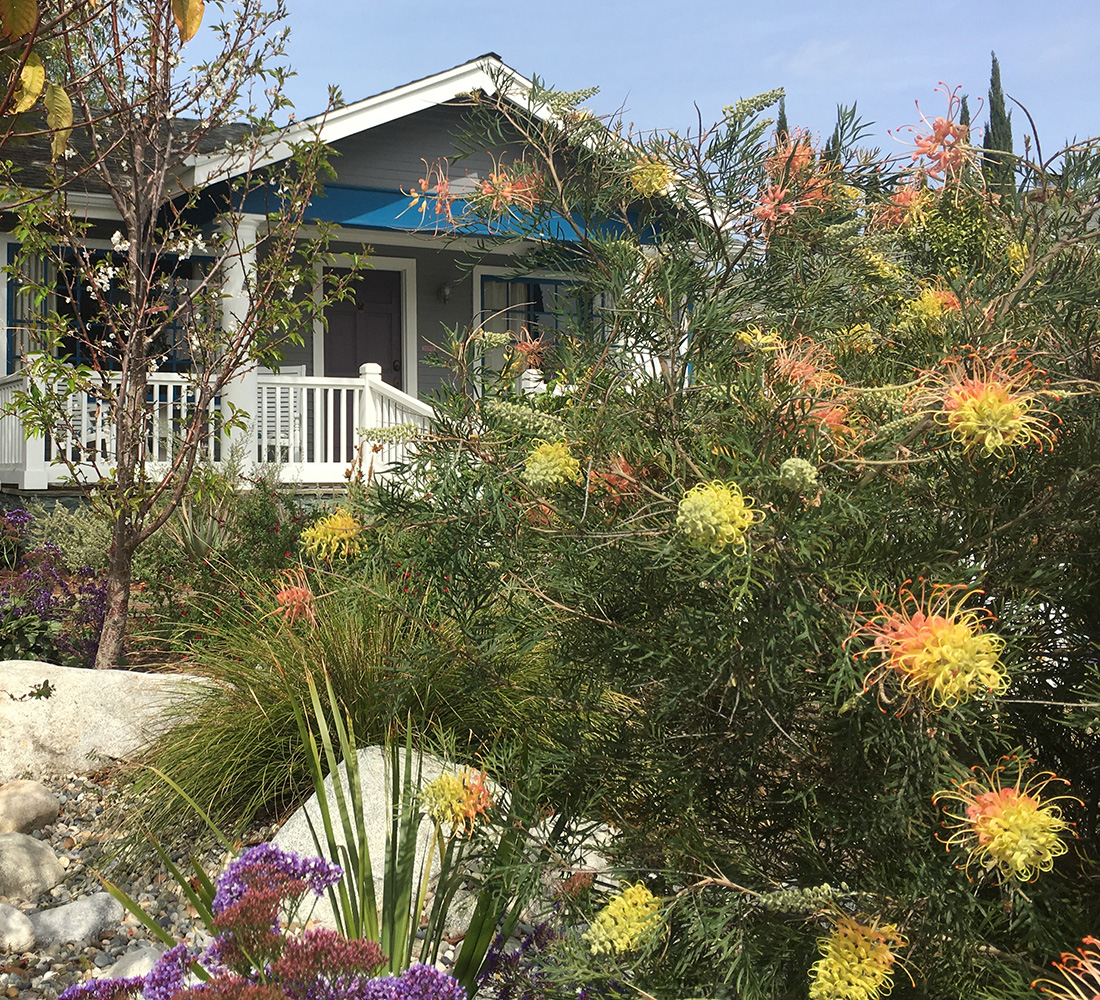 Add an Australian native plant. At this time of year when you must refrain from planting most of our region's native plants, you can plant an Aussie instead. Spider flowers (Grevillea spp. and cvs., Zones 8–11), for instance, come in so many shapes and sizes that you can surely find one for that sunny spot you have been wanting to fill. They are superb bloomers and have bloom periods that last a long time. Additionally, they are attractive to nectar-feeding birds and are absolute magnets for hummingbirds.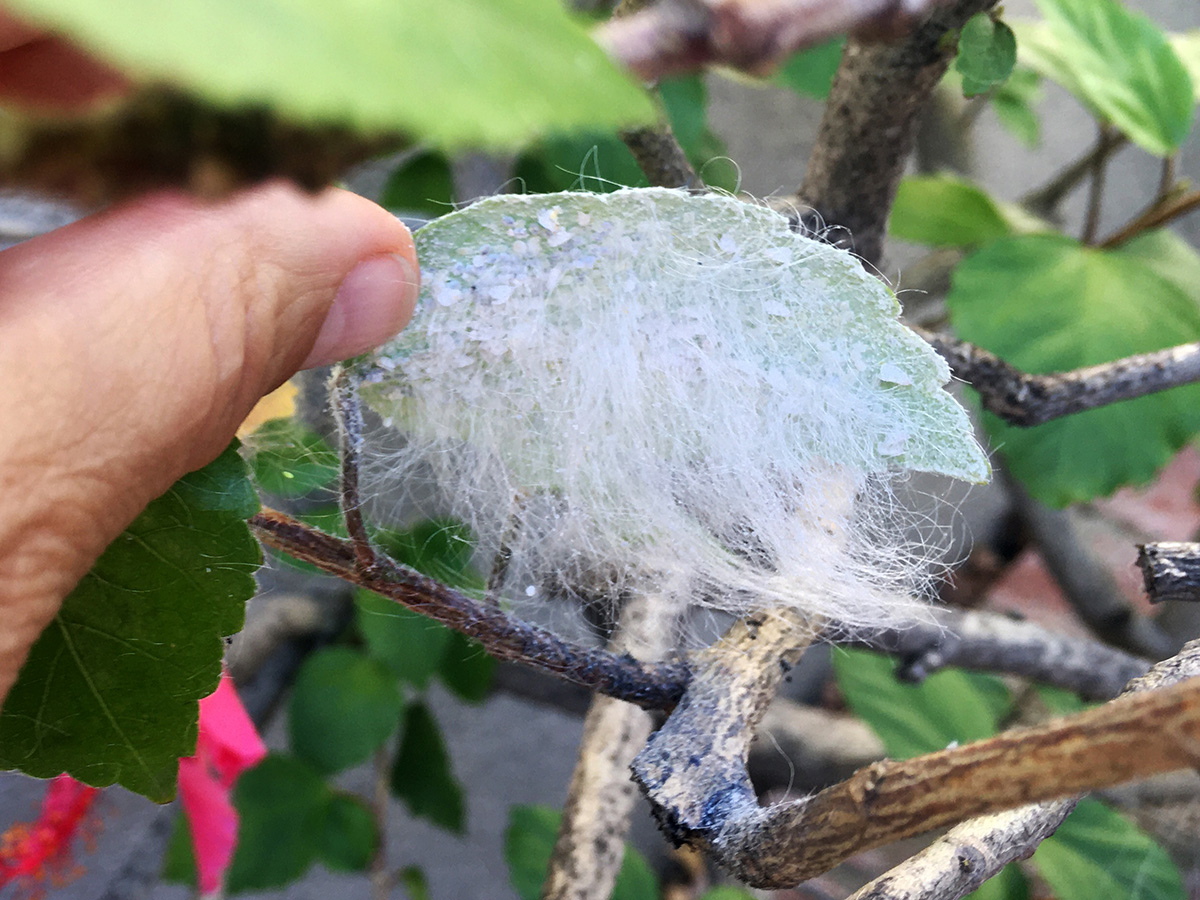 Keep after the whiteflies! The hotter it gets, the more annoying the whitefly (Trialeurodes vaporariorum) becomes. As temperatures rise, now is the time to get them under control. I have discovered that unless it is a bad infestation, they do not do much harm to my plants, so total annihilation is not my goal. In my garden, they favor hibiscus (Hibiscus spp., Zones 5–11). I take a hose and hit the leaves, trying as best I can to get to the undersides and not get myself too entirely drenched in the process. I also pinch off some of the hairiest leaves. You can also rub the leaves with a weak solution of insecticidal soap, dish soap, or neem oil.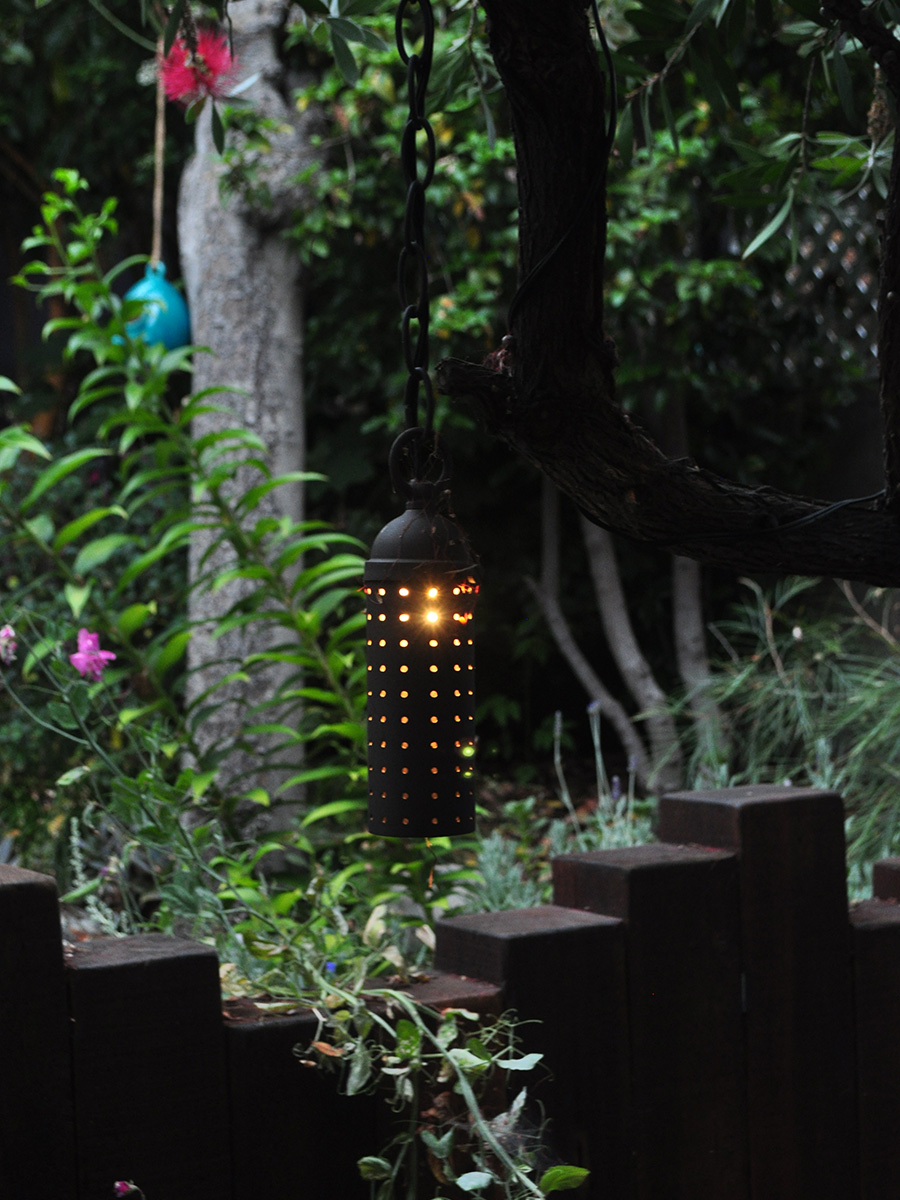 Check on your outdoor lighting. Outdoor lighting not only adds a whole extra layer to the garden, but it also allows us to enjoy extra evening hours outside. If you have lighting, check it periodically. Go out at nighttime and look for any fixtures that aren't lighting up properly. It could be the fixture itself, a connection that has come loose, a wire that has been chewed on, or just a spent bulb. Plants that grow and push against a fixture, or a varmint digging around in your garden, can cause the angle to change.
There are many reasons why you might want to add more lighting: A new seating area has been created, or a new pathway, entry gate, or plant begs to be highlighted. Perhaps a tree has grown enough to be able to hang some pendant lights. If you don't have any lighting, consider adding some if for no other reason than safety, both in navigating the garden and to deter burglars. Landscape lighting can be programmed to turn on and off automatically, something you may not be able to do with your outdoor sconces.
—Francesca Corra, APLD, is a nationally certified landscape designer and owner of Dirt Diva Designs in Studio City, California.