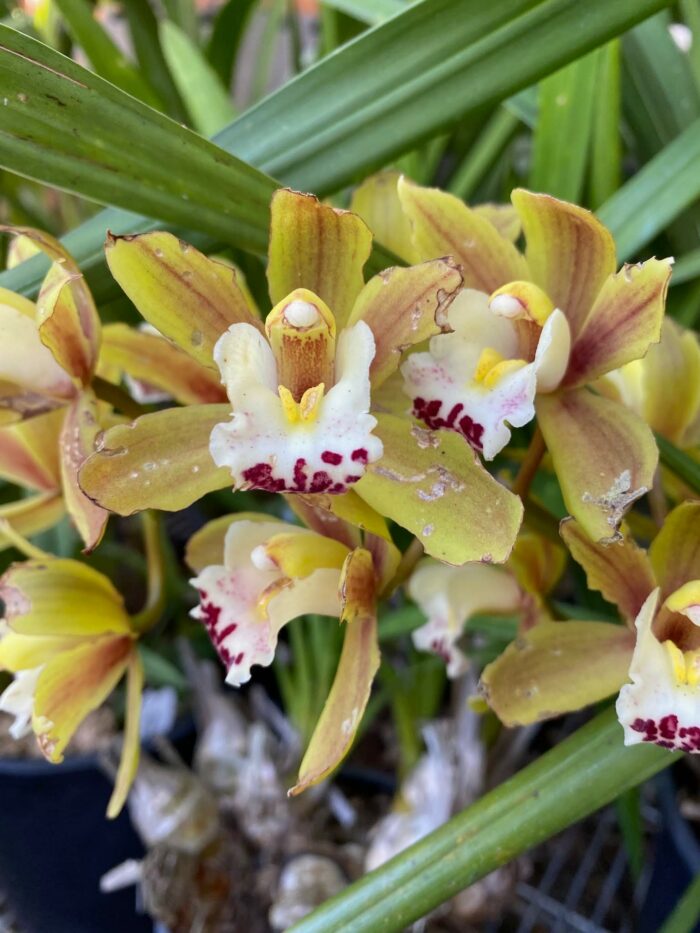 About a year ago, Melissa Leano Grosso shared images of her garden in the Sonoran Desert in Arizona (Gardening in the Desert). Today she's sharing images of her sister's garden in Hercules, California.
My sister, Lynette Leano Ravanera, lives in Hercules, California, with her family. Hercules is a city in the San Francisco Bay Area and is situated along the coast of San Pablo Bay. It is about 22 miles from San Francisco, 10 miles north of Berkeley, and 20 miles from the Napa Valley wine country.
Just like me, my sister has had a lifelong passion for gardening. We have been blessed to grow in the love of our parents who have inspired and shared with us the joys of gardening. Our mom taught us how to grow and propagate beautiful flowering plants, and our dad encouraged us to raise a vegetable garden.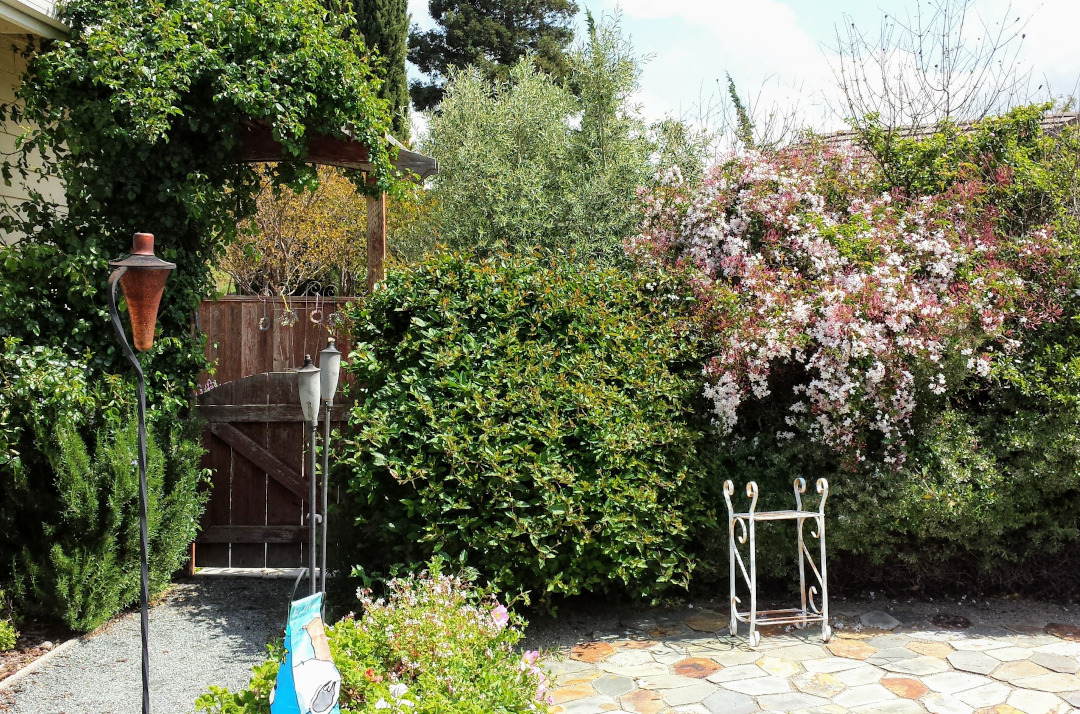 My sister's garden in Hercules is a mixture of lush plants including all types of flowering plants (both annuals and perennials), a vegetable and herb garden surrounded by fruit trees that are kept small and espaliered, and vines as well as climbing roses. Her knowledge and practice of fine gardening is so rewarding. There is always something to enjoy and look forward to anytime of the year. All pictures in this post were taken from her garden at different times of the year.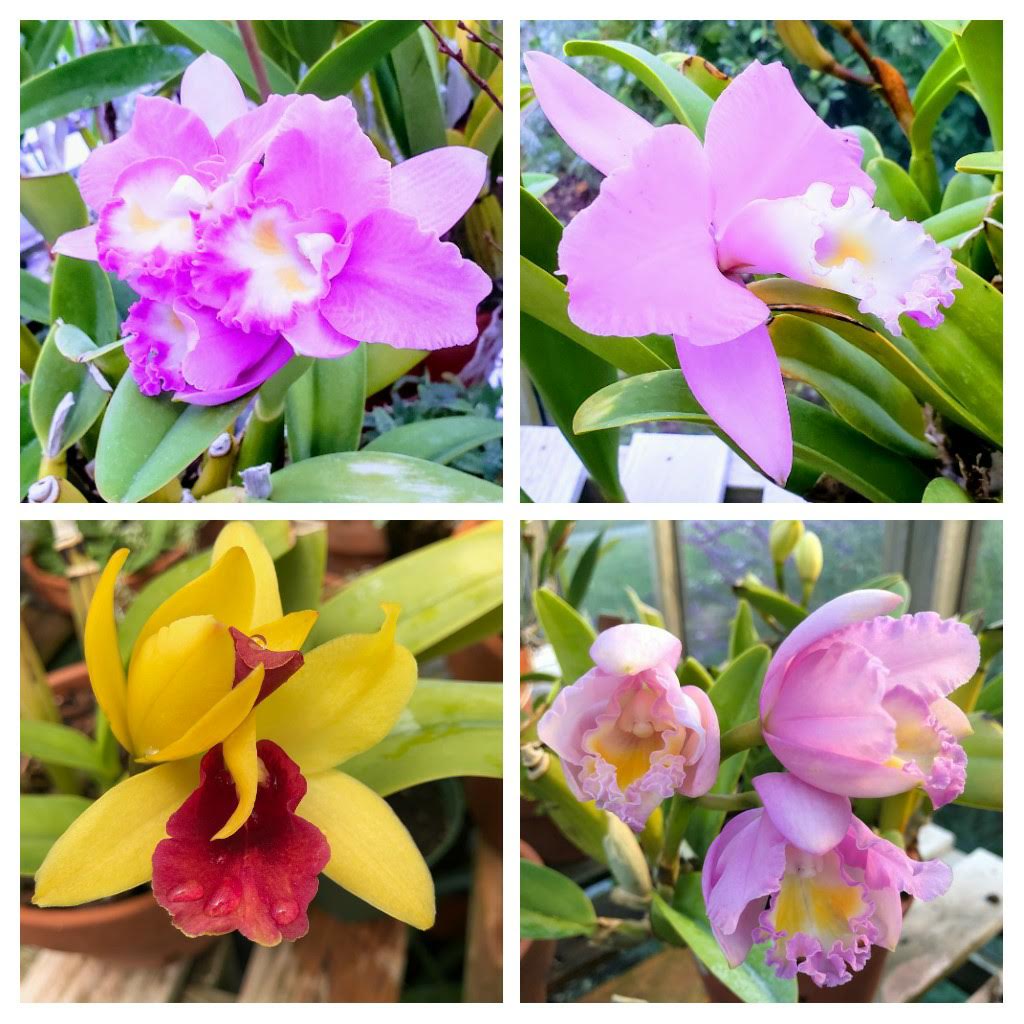 She has a variety of orchids, which are grown in the greenhouse or in the ground, depending on the orchid type. These Cattleya orchids are so regal with their display of large showy and fragrant blooms, and when they start flowering, they are transferred indoors or to the patio for enjoyment. There is always an orchid blooming every time I visit my sister.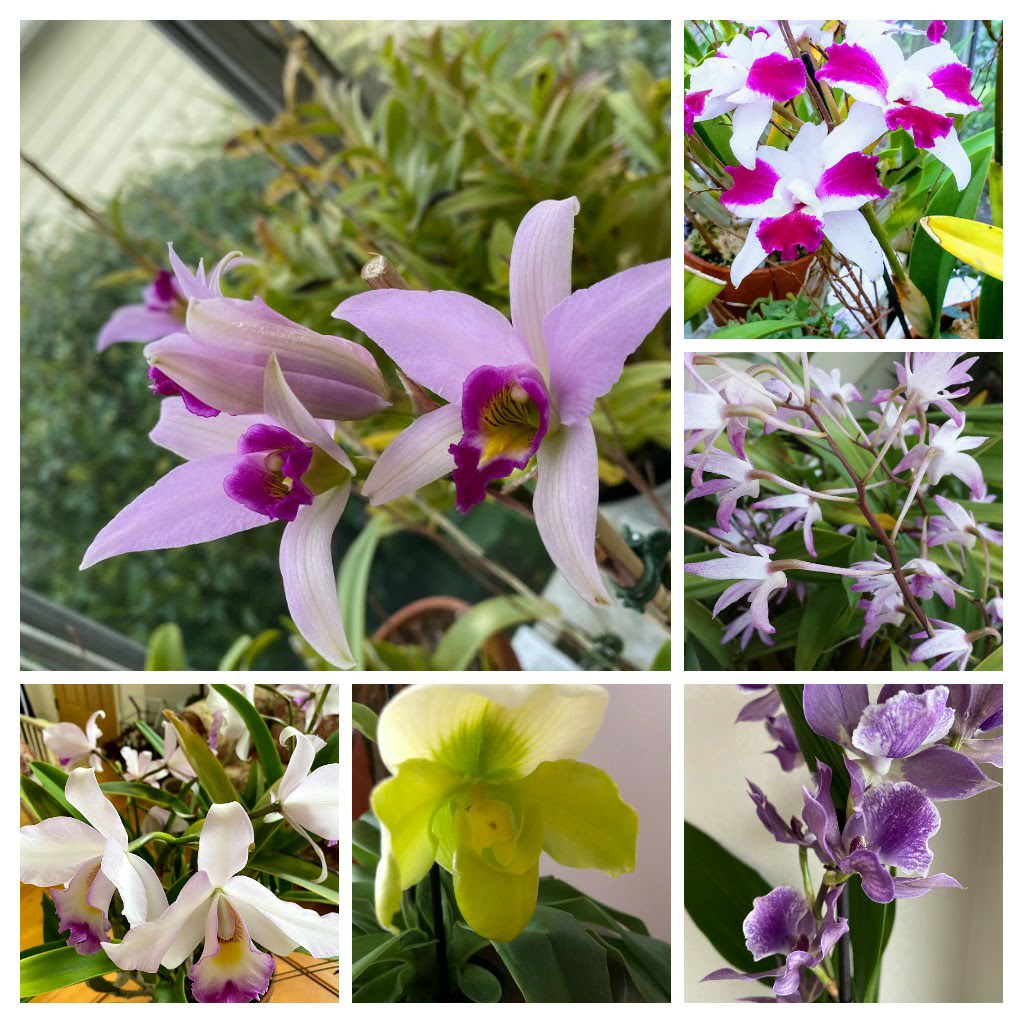 In addition to the Cattleya, her orchid collection includes Paphiopedilum (lady slipper), Phalaenopsis (butterfly orchid), Cymbidium (boat orchid), Dendrobium (sanggumay), Oncydium (dancing ladies), miniature varieties, and more.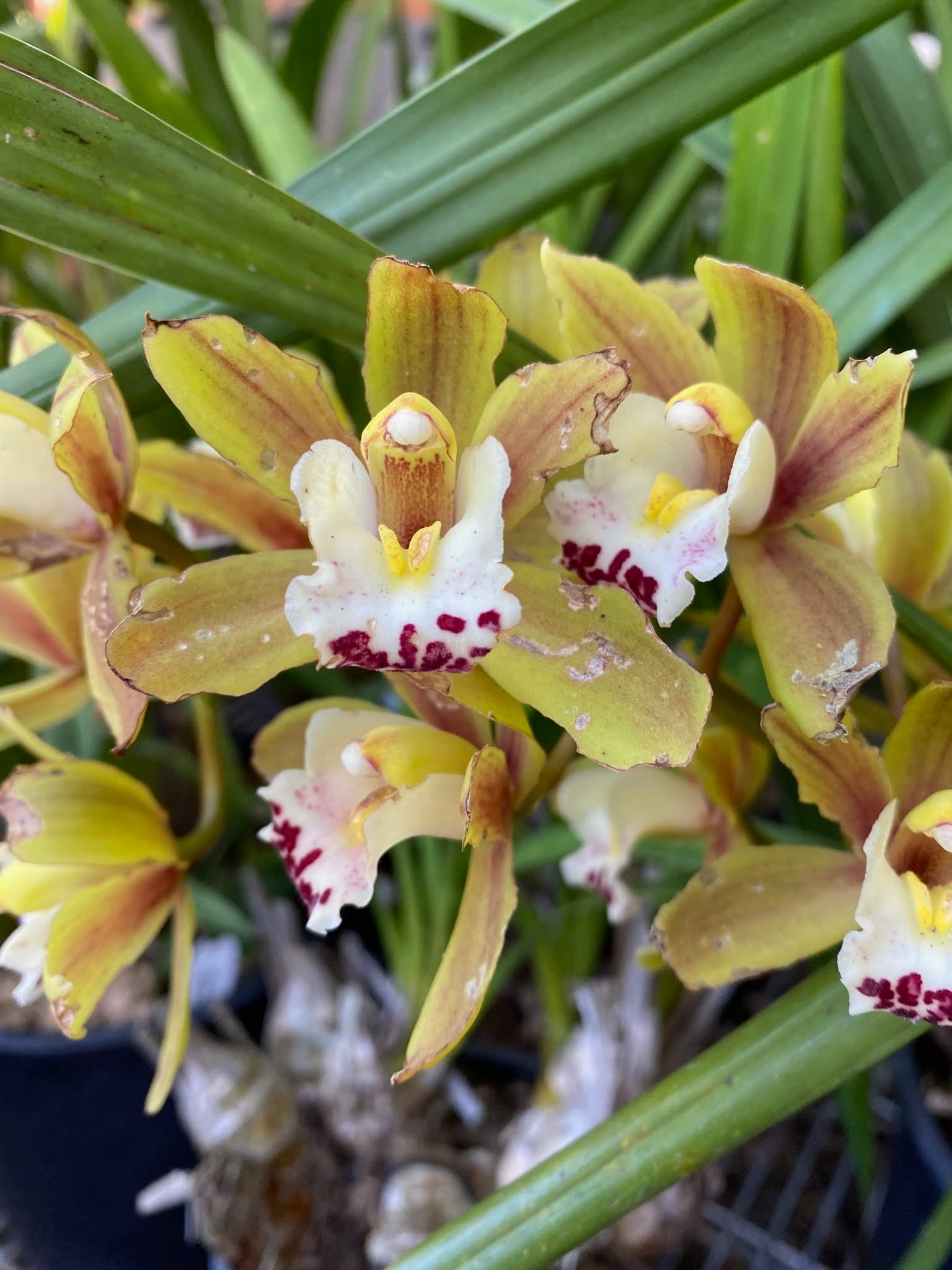 Detail of a Cymbidium orchid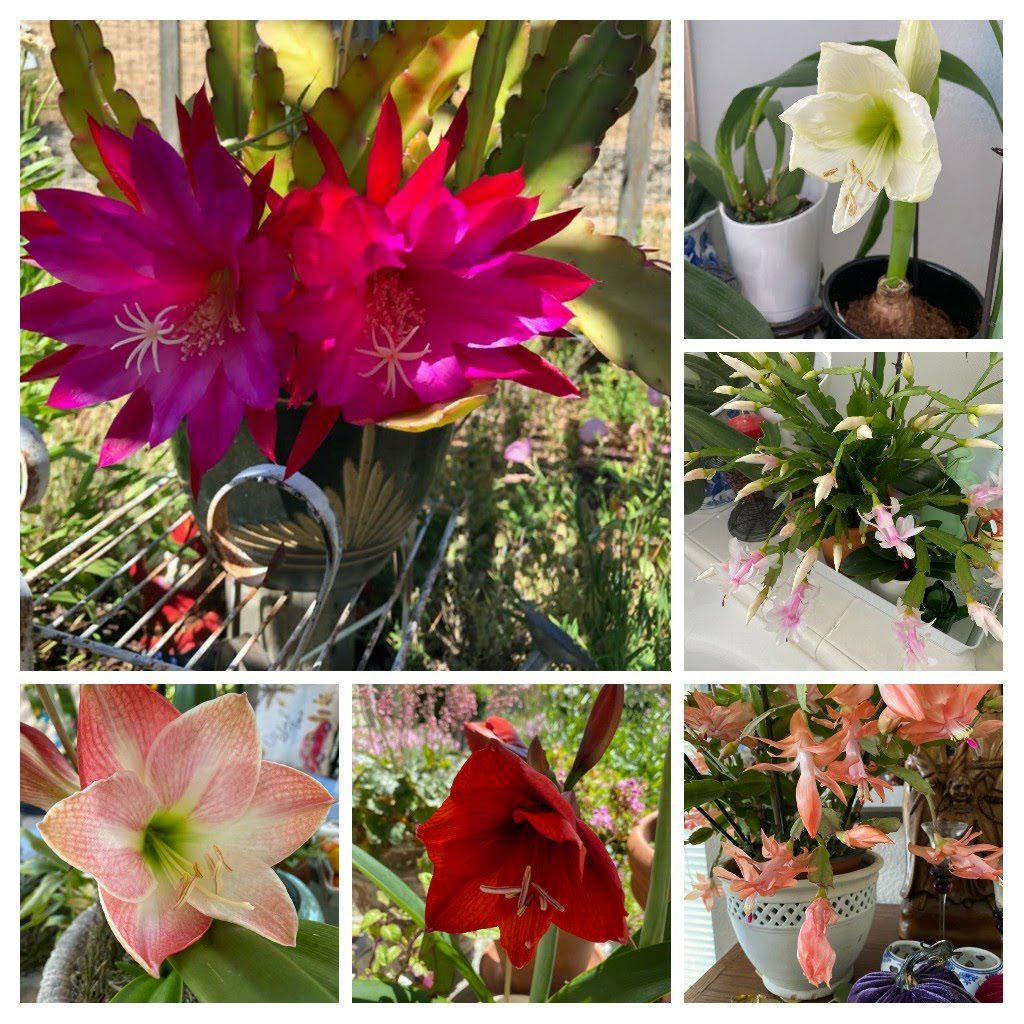 Gorgeous amaryllis (Hippeastrum hybrids, tender bulbs) bloom with exuberance and beauty during winter or spring depending on when the bulbs are planted. They are grown indoors or in the greenhouse. The beautiful Christmas cactus (Schlumbergera spp.) bloom profusely each year, while the exotic red orchid cactus (Epiphyllum hybrid) is always a delight to see. While both Schlumbergera and Epiphyllum belong to the cactus family, they have different needs as compared to most cacti. In nature, these cacti grow in tropical forests nestled in tree crotches and decaying vegetation. In cultivation, they prefer bright indirect light, moist soil, and humidity. They don't like the cold. Temperatures below 35°F (1°C) will kill them. The famous dragon fruit is related to the Epiphyllum.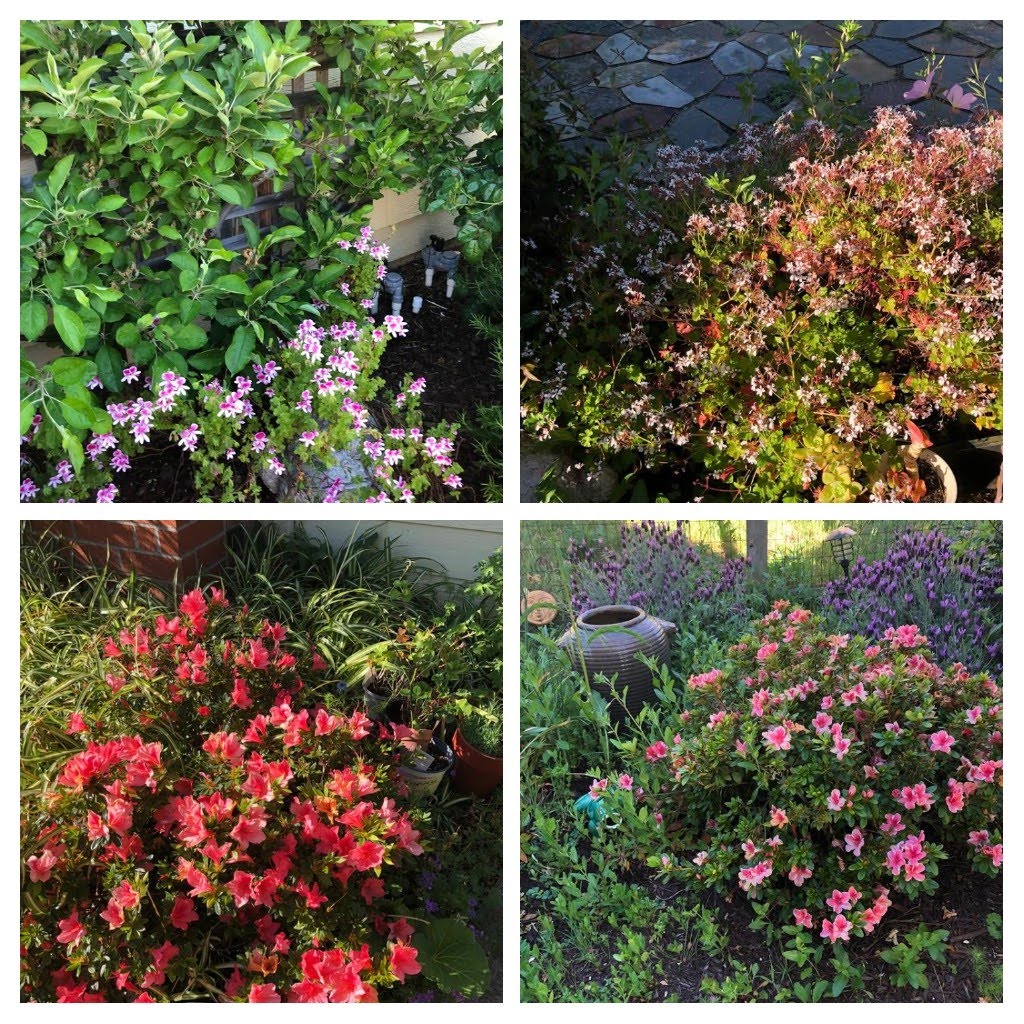 There's a variety of geraniums (Pelargonium species and hybrids, Zones 9–11 or as annuals) and azaleas (Rhododedron hybrids, Zones 7–10) bordering the garden and providing color to it. Lynette grows different types of scented geraniums: lemon, apple, mint, strawberry, and chocolate. They look beautiful and smell sweet when added to flower arrangements, which I don't hesitate to put together when I visit.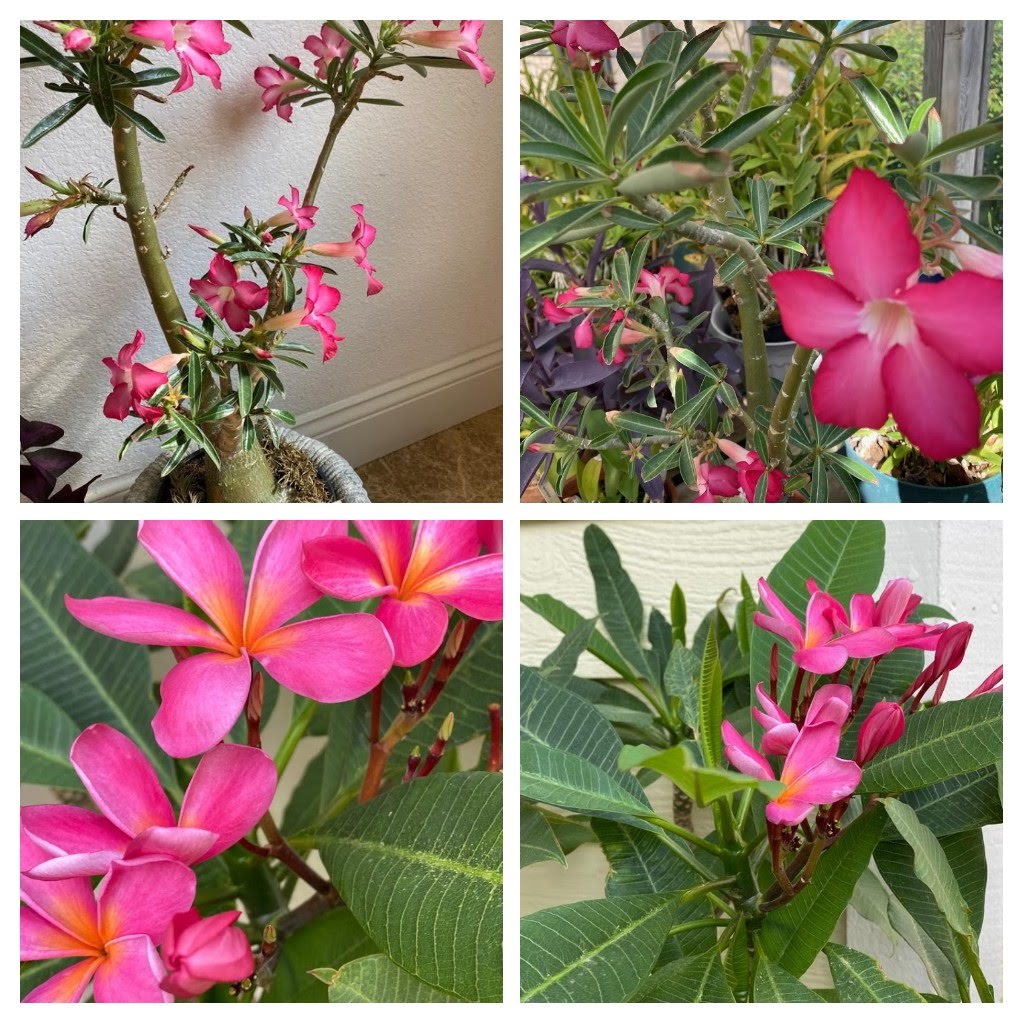 The desert rose, Adenium obesum, is maintained in the greenhouse during the colder months and brought out to the patio when it starts blooming in early summer. The deep pink Plumeria, or frangipani, are fast growing, and the blooms are very fragrant. Both plants belong to the dogbane family (Apocynacea), like the more common oleander (Nerium oleander, Zones 8–10).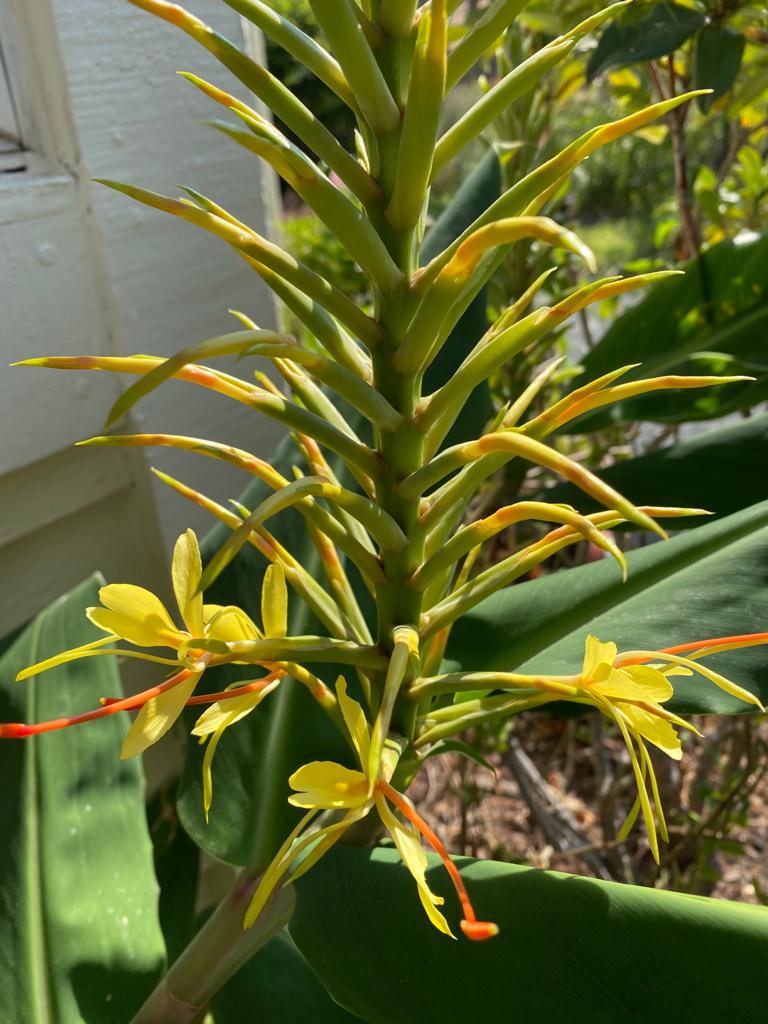 Hedychium gardnerianum (Zones 8–11) is a dramatic tropical plant with heavily scented flowers and bold foliage. The flowers have yellow petals and a prominent long red-orange stamen. It makes a uniquely beautiful specimen plant. This was a tiny plant gifted to my sister by her children after vacationing in Hawaii.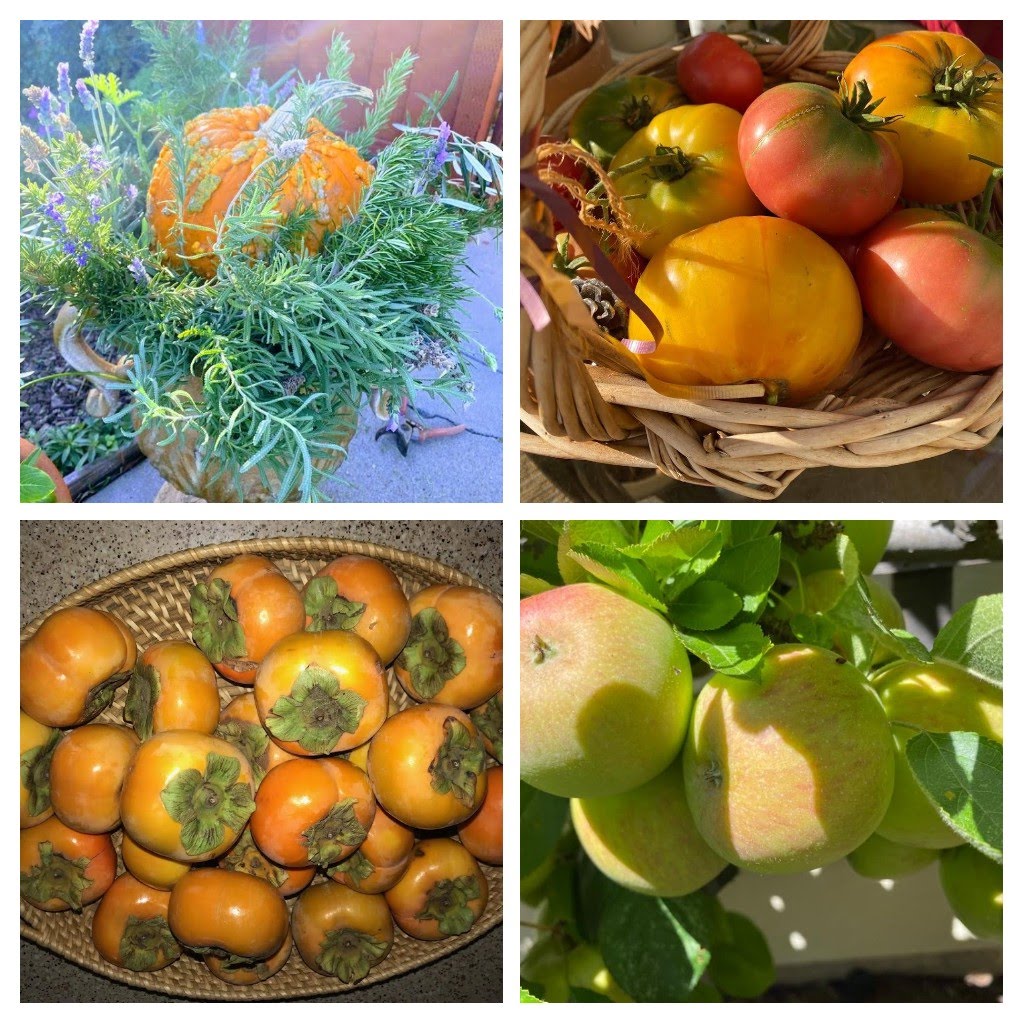 The vegetable and herb garden provide fresh produce, and the fruit trees—which include apples, persimmons, pears, lemons, and guavas—are very prolific. The lemons are so juicy that I pack up some of them when I visit to bring back with me to Arizona.
Have a garden you'd like to share?
Have photos to share? We'd love to see your garden, a particular collection of plants you love, or a wonderful garden you had the chance to visit!
To submit, send 5-10 photos to [email protected] along with some information about the plants in the pictures and where you took the photos. We'd love to hear where you are located, how long you've been gardening, successes you are proud of, failures you learned from, hopes for the future, favorite plants, or funny stories from your garden.
If you want to send photos in separate emails to the GPOD email box that is just fine.
Have a mobile phone? Tag your photos on Facebook, Instagram or Twitter with #FineGardening!
You don't have to be a professional garden photographer – check out our garden photography tips!
Do you receive the GPOD by email yet? Sign up here.