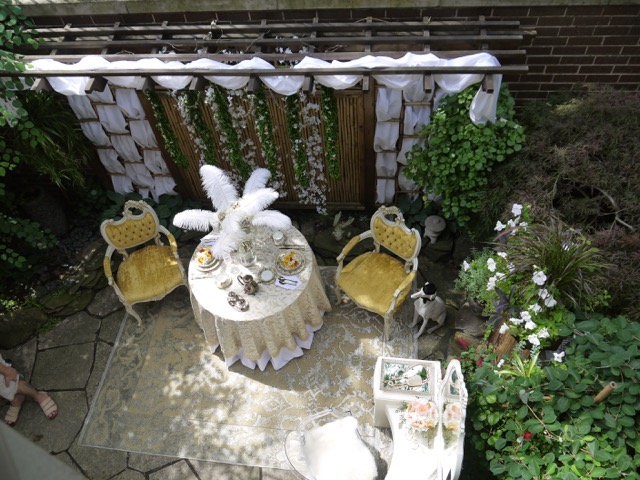 Love is in the garden indeed! Thanks Susan and Richard for sharing some Hollywood glam with us! Enjoy the tour!
"Our Japanese Tea Garden has once again (4th) year participated in the North Dearborn Association (NDA) 57th annual garden walk in Chicago on Sunday, July 19, 2015. The garden was transformed for the benefit of hundreds of garden lovers viewing various gardens participating in the NDA garden walk. The theme was Love In Bloom, a Garden Wedding. Our garden was lucky enough to be chosen for a vignette display, decorated for this year's theme by 2 wonderful volunteer Chicago area designers.
The story behind the vignette is a Hollywood love story, Bogart and Bacall. Setting: Lauren Bacall's private Bridal Dressing Suite. The wooden bathtub was filled with 9 dozen floating roses for that romantic touch. A significant change to our Japanese garden since our last visit…the very tall evergreen succumbed to the harsh winter weather and was replaced 2 years ago with a lovely Katsura. Our much loved rain chain water feature is near the brick wall to the side of the Katsura, joined by a climbing hydrangea bloomed for the 2nd year. We added a gorgeous orange honeysuckle over the smaller bamboo wall topped by small beds containing white petunia, english ivy and fountain grass. Best, Susan and Richard."
p.s., in case you missed it, we've peeked in before here!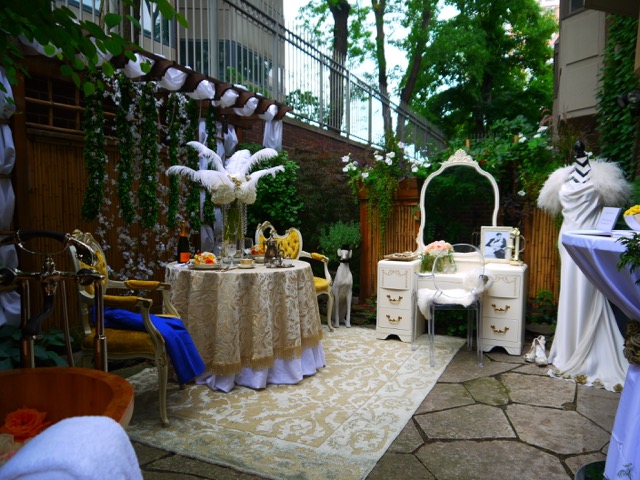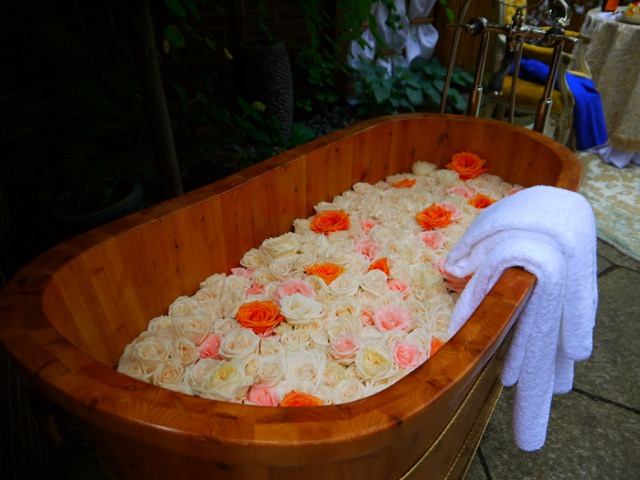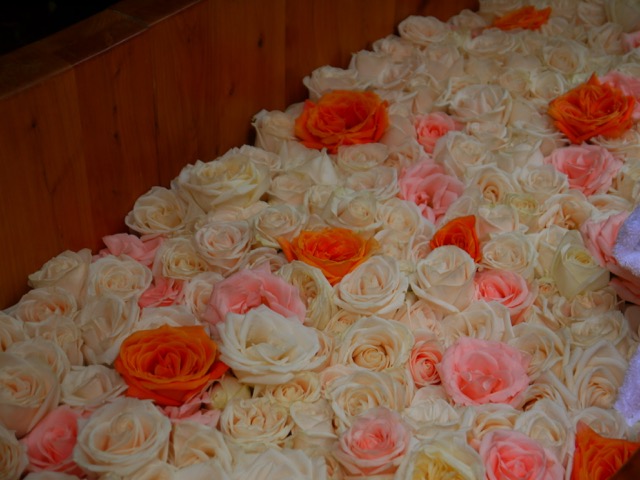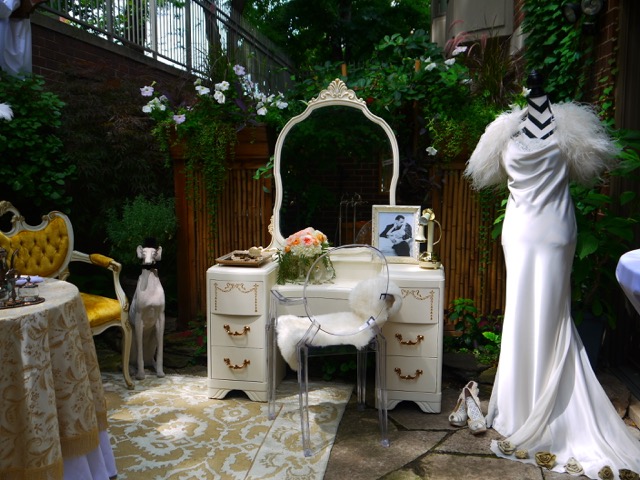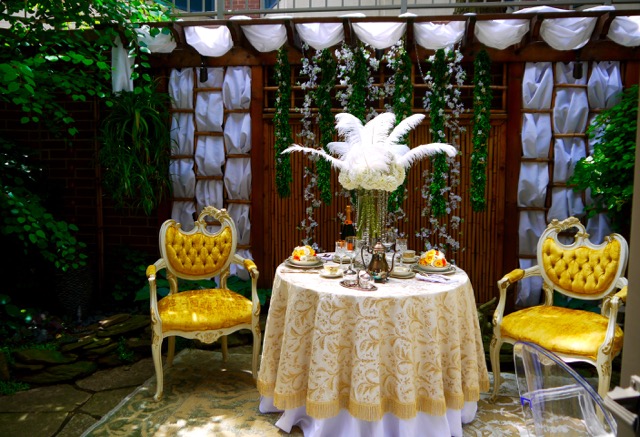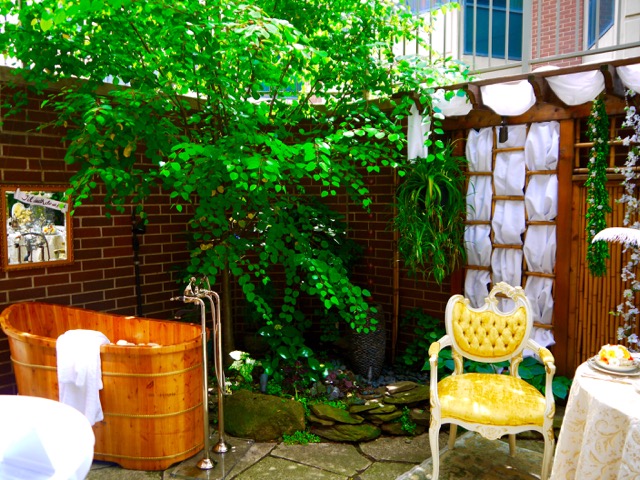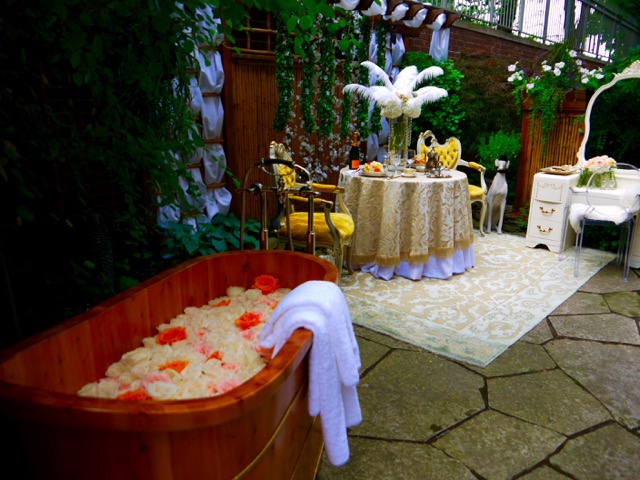 Keep sending in photos (and stories)! Whether you've never shared before or you've been featured multiple times, we want to see your garden! Email a few photos and the story behind your garden to [email protected].
Do you receive the GPOD by email yet? Sign up here!