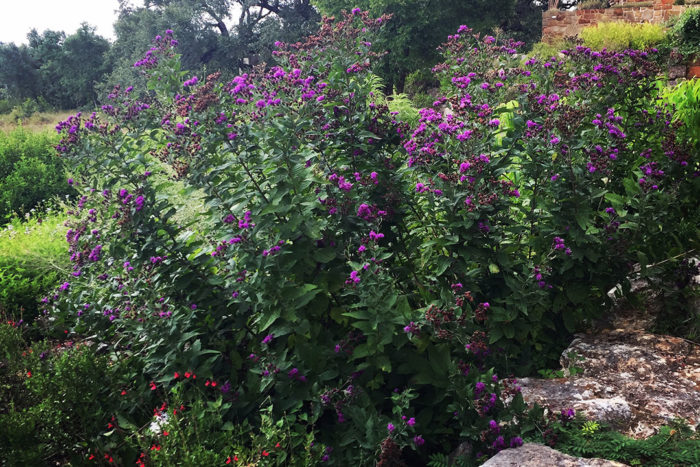 Ask any Texas gardener about the summer of 2011 and you are likely to get a loud groan followed by several lamentations. A year of extreme drought, 2011 brought many gardeners to their knees. The Southern Plains states have had drought seasons since then, but 2011 marked a significant shift in the way people designed their landscapes. With many locations now experiencing more frequent and/or more severe droughts, it is wise for gardeners to plan ahead for dry times so that our gardens can best weather them. So what can we do? Here is a rundown on drought survival for Southern Plains gardens.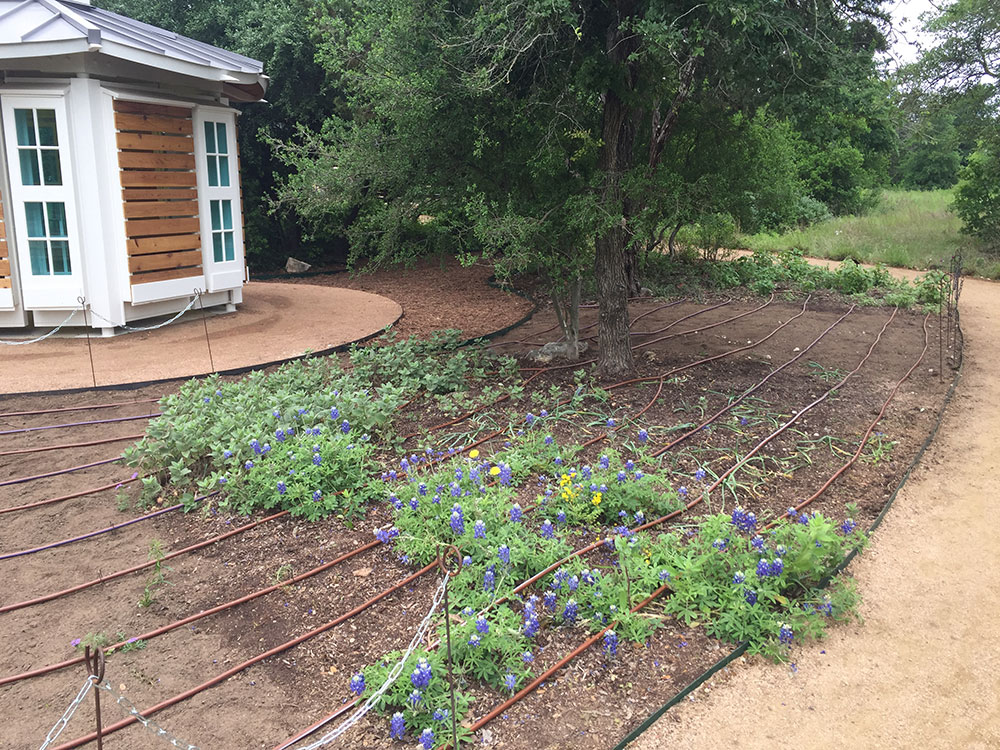 Drought survival strategies
The following actions can make your garden more likely to survive (and even thrive) during times of drought:
Water appropriately. Watering methods that get the water in closer contact with the plants' roots are best for drought conditions. Drip irrigation and soaker hoses use less water than sprinklers, and they can be installed under the mulch layer where water can reach the plants' roots more easily and efficiently. Water plants deeply and less frequently to encourage deep root development.
Mulch. A 3-to-4-inch layer of organic mulch material is absolutely essential for garden beds in times of drought. Organic mulch (such as shredded bark, straw, and pecan shells) helps to shield the soil from the sun, reduces soil temperature, and conserves moisture in soil beds. Don't skimp on mulch in times of drought stress. Again, a 3-to-4-inch layer is ideal.
Suspend fertilizer use. Fertilizer application encourages plant growth, and plant growth requires additional water. In times of drought it is best to stop fertilizing so that plants can use the available water to maintain their current vegetation. Fertilizer use during times of drought can also lead to salt buildup in soils because there may not be sufficient water passing through the soil to leach out fertilizer salts. For these reasons, it's best to put the fertilizer away in times of drought stress.
Keep on top of weeds. You likely won't have as many weeds popping up in your garden during times of drought, but you'll want to pull any weeds that do appear. Weeds compete with your garden plants for limited water, so it's best to pull them early.
These actions are particularly helpful in vegetable gardens:
Plant vegetables in blocks rather than rows. Narrow rows maximize the amount of bed edge, and the edge is where plants dry out. Planting in blocks (or circles) allows plants to shade each other and conserve moisture.
Plant crops early in the spring so that they have time to get established before summertime drought conditions set in. A plant with an established root system is much more likely to survive a drought than one that is just getting started.
Plant selection is key
In order to successfully garden through more frequent droughts, we have to focus carefully on plant selection. There are a number of outstanding drought-tolerant species, many of which are native to our region. These native species were thriving in our climate and in our soils long before people showed up with garden hoses, so they are naturally able to thrive with less supplemental water. Here are just a few examples of beautiful, low-water, drought-tolerant species.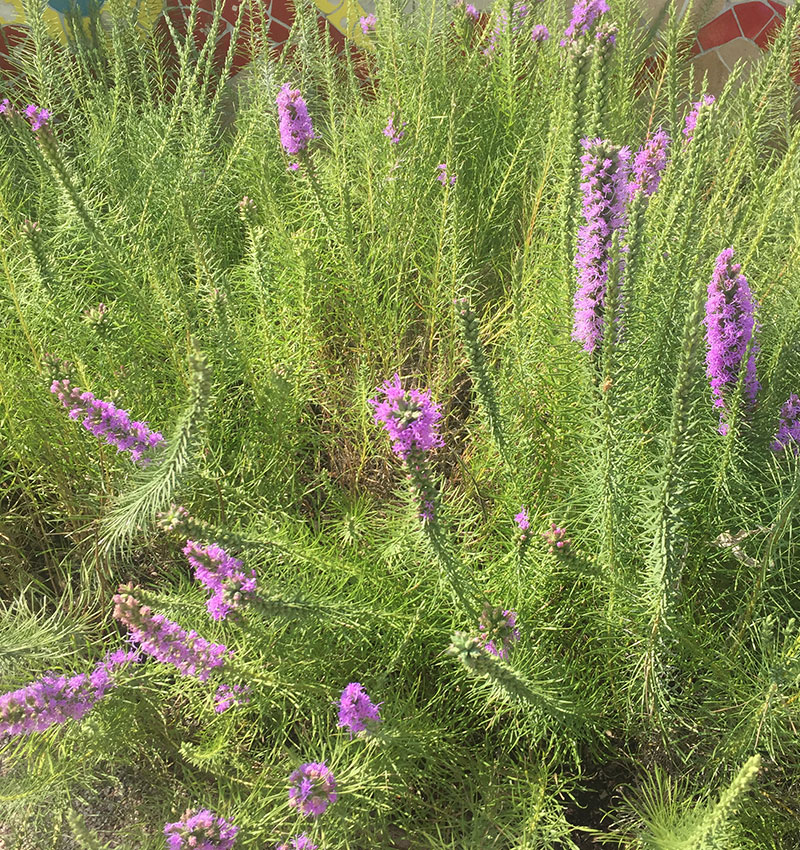 Perennials
Mealy blue sage (Salvia farinacea, Zones 7–10)
Square bud primrose (Calylophus berlanderieri, Zones 7b–9)
Texas blazing star (Liatris mucronata, Zones 5–9)
Skeleton-leaf goldeneye (Viguiera stenoloba, Zones 8–11)
Cedar sage (Salvia roemeriana, Zones 8–11)
Western ironweed (Vernonia baldwinii, Zones 5–9)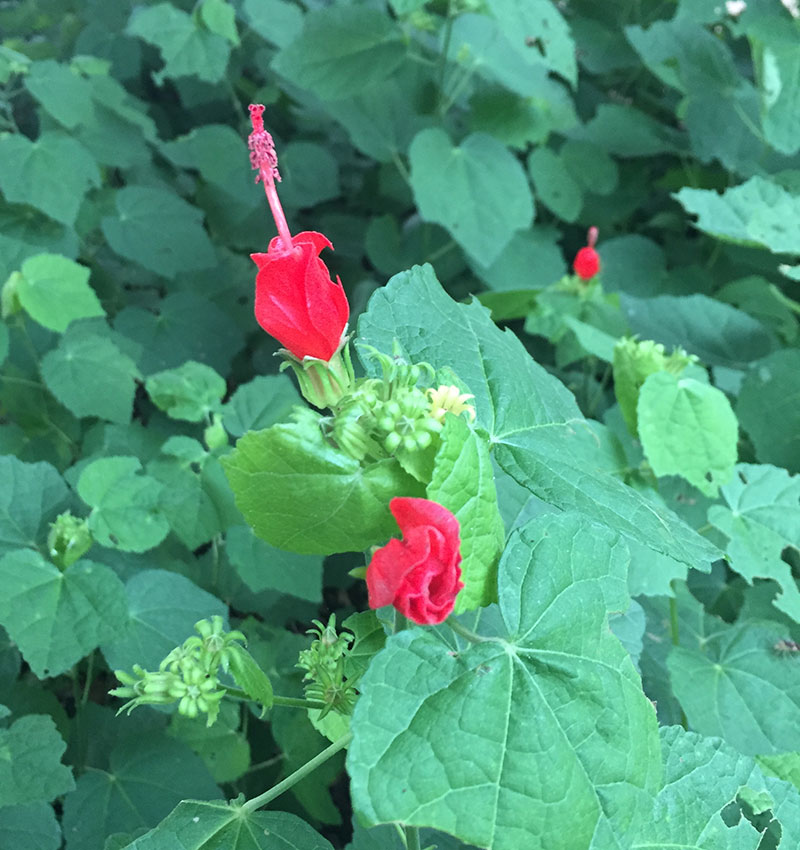 Shrubs
Flame acanthus (Anisacanthus quadrifidus, Zones 7–10)
Texas sage (Leucophyllum frutescens, Zones 8–11)
Turk's cap (Malvaviscus arboreus, Zones 8–11)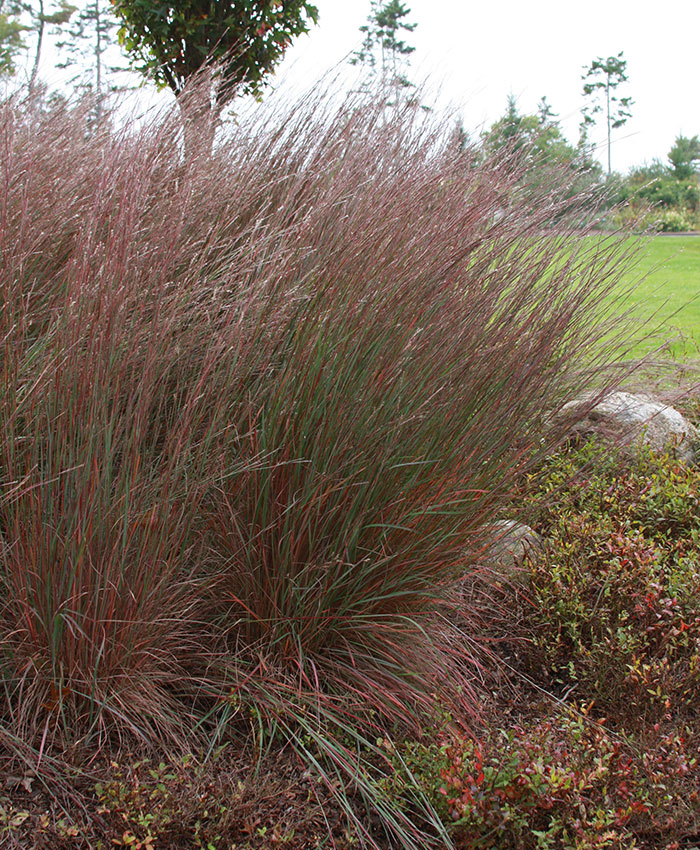 Ornamental grasses
Mexican feather grass (Nassella tenuis, Zones 5–10)
Pine muhly (Muhlenbergia dubia, Zones 6–10)
Little bluestem (Schizachyrium scoparium, Zones 3–9)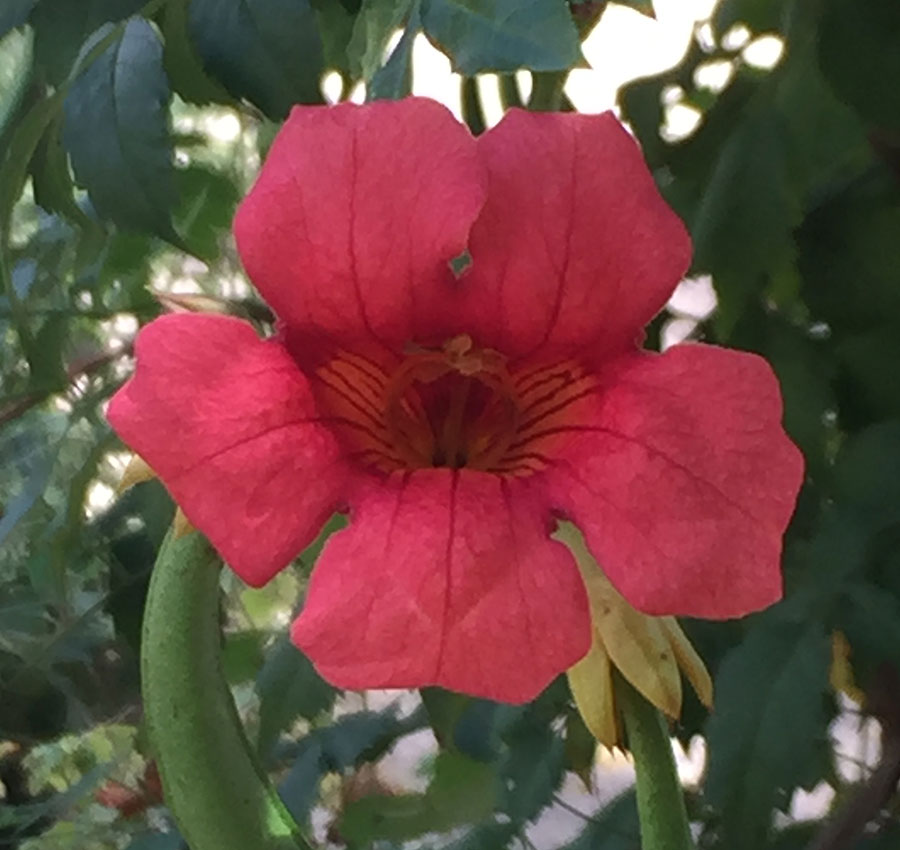 Vines
Crossvine (Bignonia capreolata, Zones 5–9)
Trumpet vine (Campsis radicans, Zones 5–9)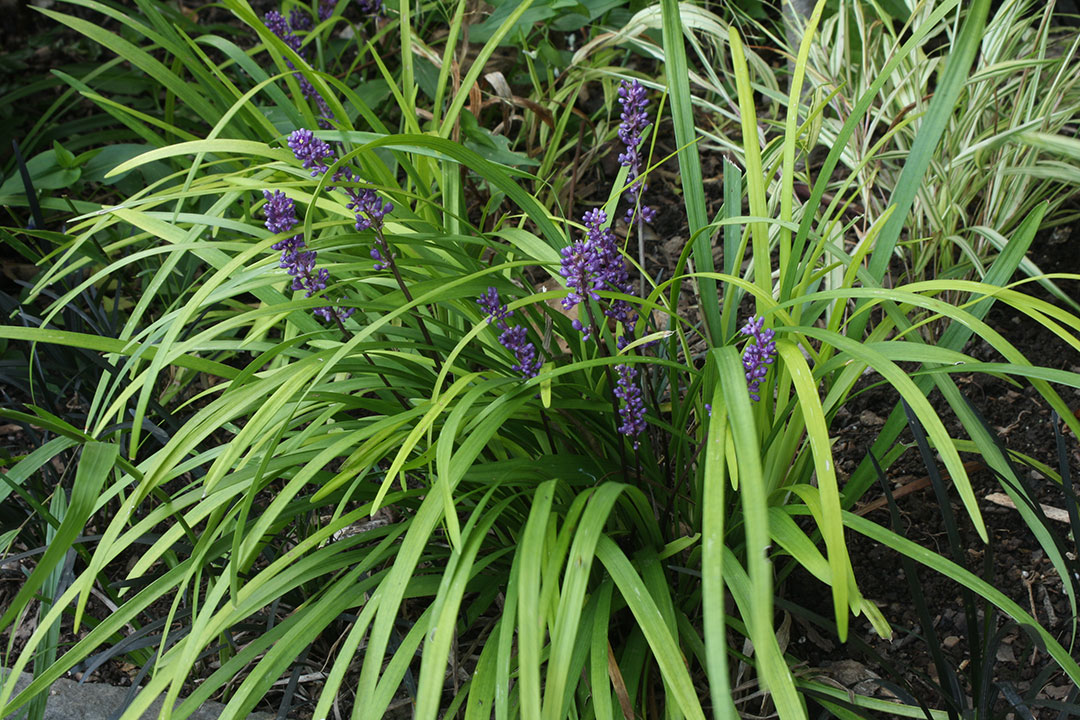 Ground covers
Horseherb (Calyptocarpus vialis, Zones 8–11)
Liriope (Liriope muscari, Zones 6–10)
Santolina (Santolina chamaecyparissus, Zones 6–9)
While you certainly don't have to convert all your plants to xeric species, it's a great idea to incorporate some of those species into your garden as the opportunity allows. Do you have a plant that required too much additional water, time, or care during a hot summer? Consider replacing it with a drought-tolerant alternative. Careful plant selection, along with the adoption of basic drought-survival strategies, can help our gardens weather frequent droughts.
—Karen Beaty is a horticulturalist at the Lady Bird Johnson Wildflower Center in Austin, Texas.