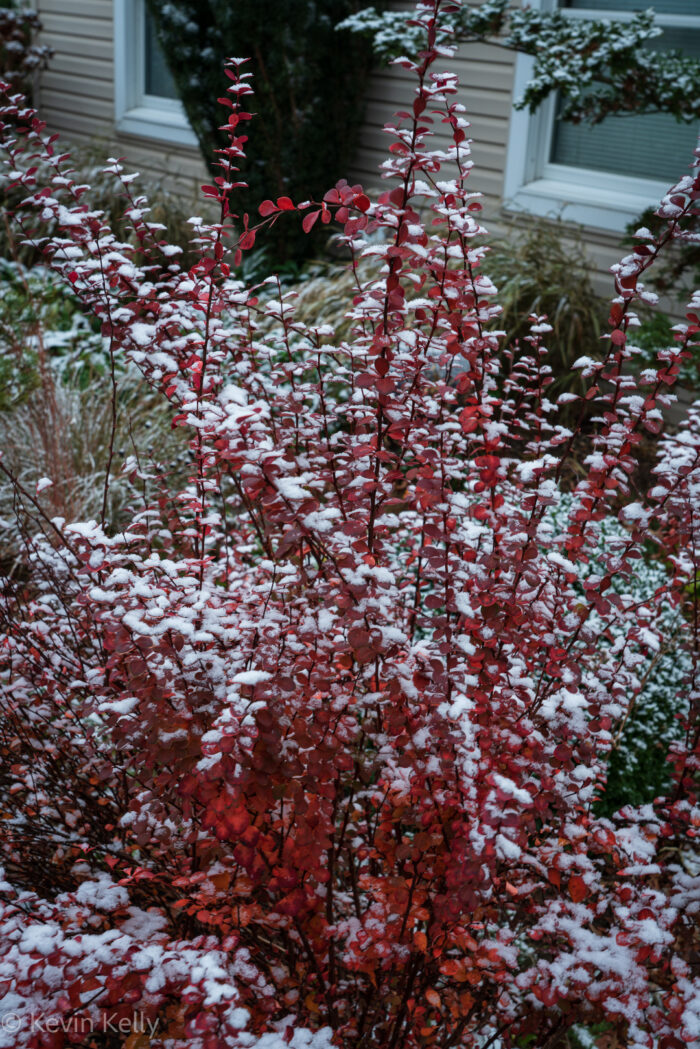 I am Kevin Kelly, and I garden on a suburban property of a third of an acre in Harrisburg, Pennsylvania (Zone 6b). Autumn was slow to arrive and is slow to leave. My winter preparation is now complete. I have taken cuttings of my coleus and have moved my tender plants indoors for the winter. I spread about 1,200 pounds of compost across the garden and planted 1,000 bulbs. I treasure all my leaves and have spread them around the garden. I also collect many additional leaves that neighbors raked out to the curb. I leave all the dried stems of perennials standing to provide winter habitat for the insects, frogs, and other wildlife who share my garden space. Please enjoy the photos.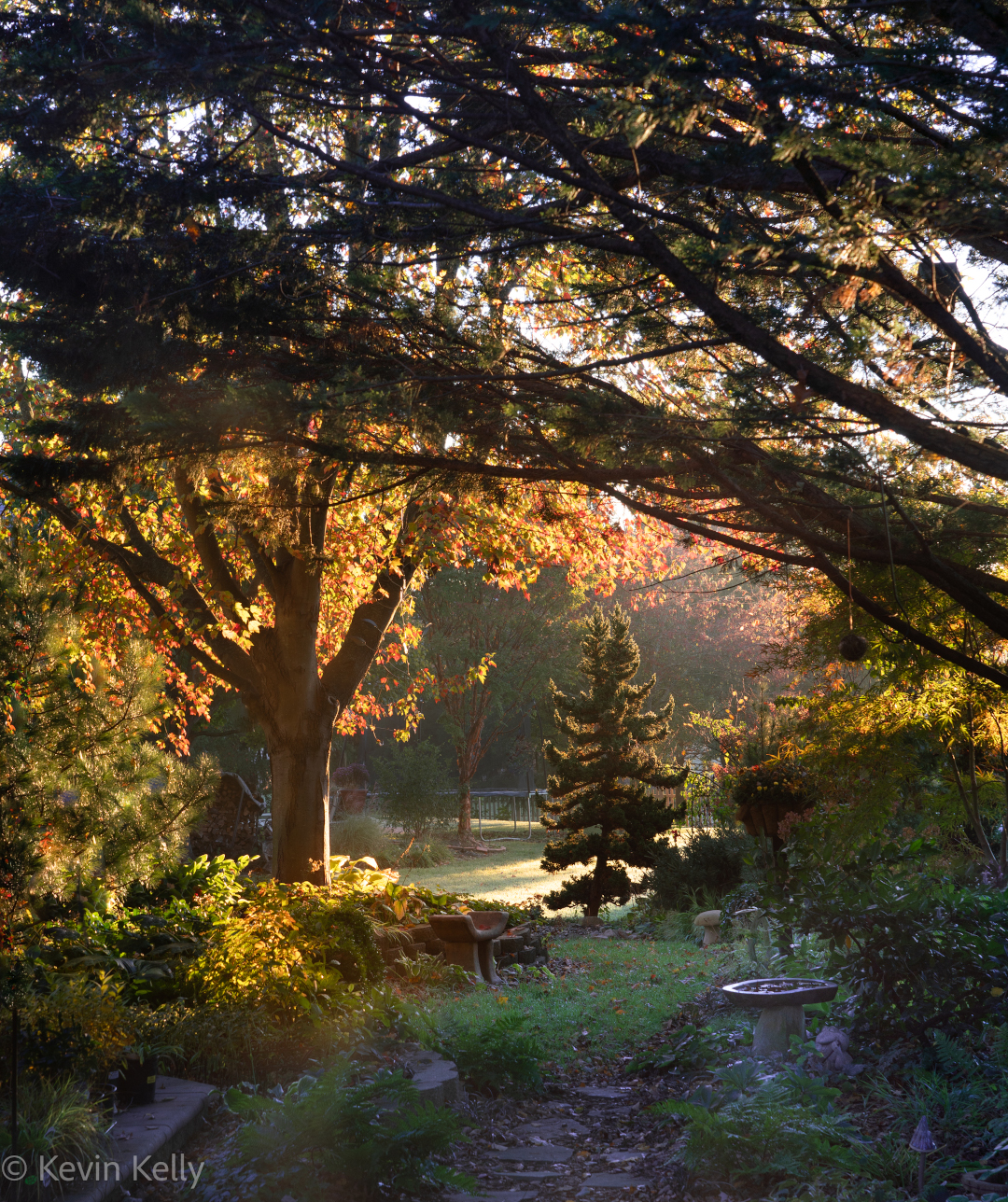 I took this photo standing just off my patio in the backyard looking east. You can still see some plants in nursery pots to the left. I was able to get them in the ground about a week before Thanksgiving. The focal point is Cryptomeria japonica 'Black Dragon' (Zones 5–9).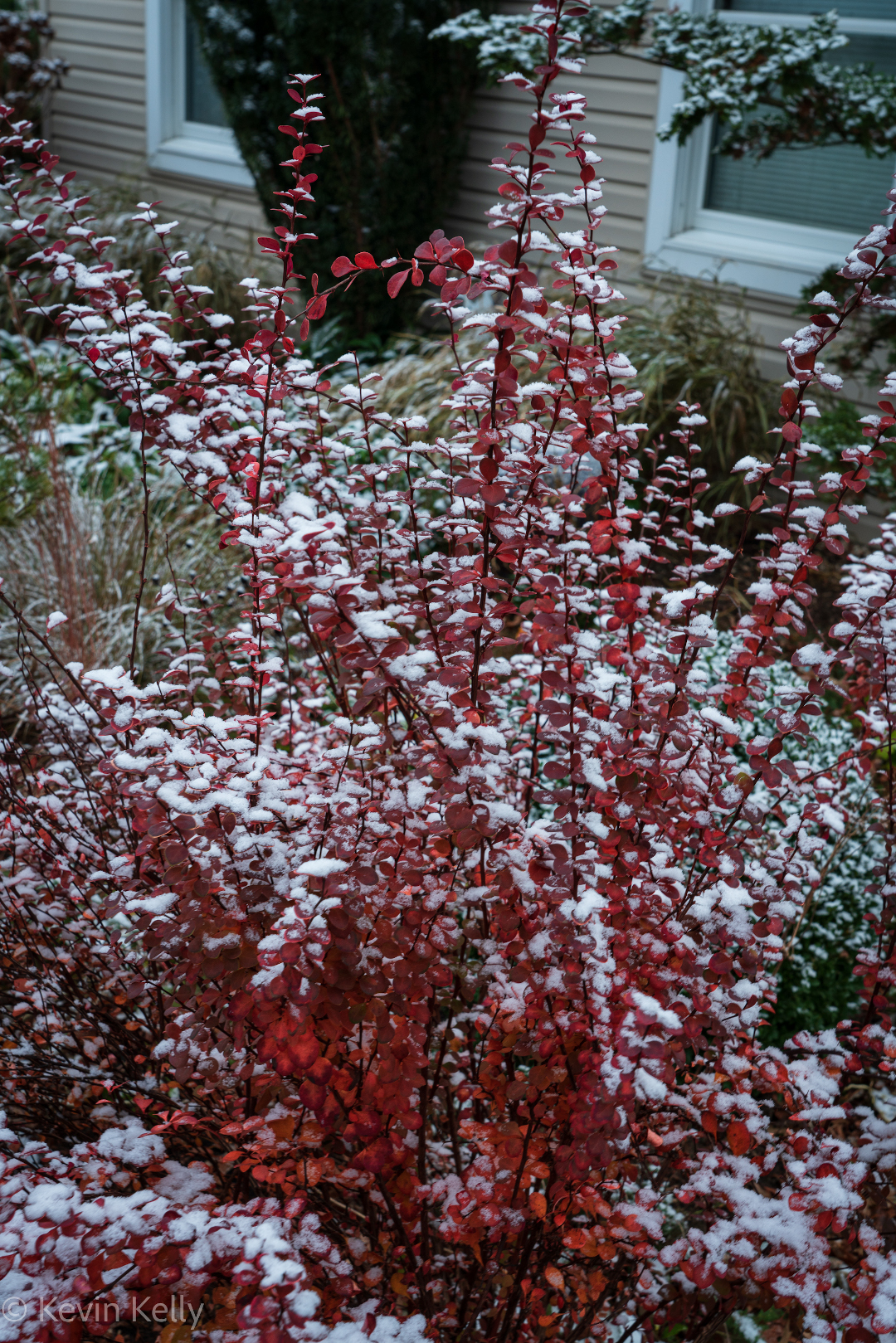 Our first light snow arrived, creating a nice contrast with Berberis thunbergii 'Orange Rocket' (Zones 4–8).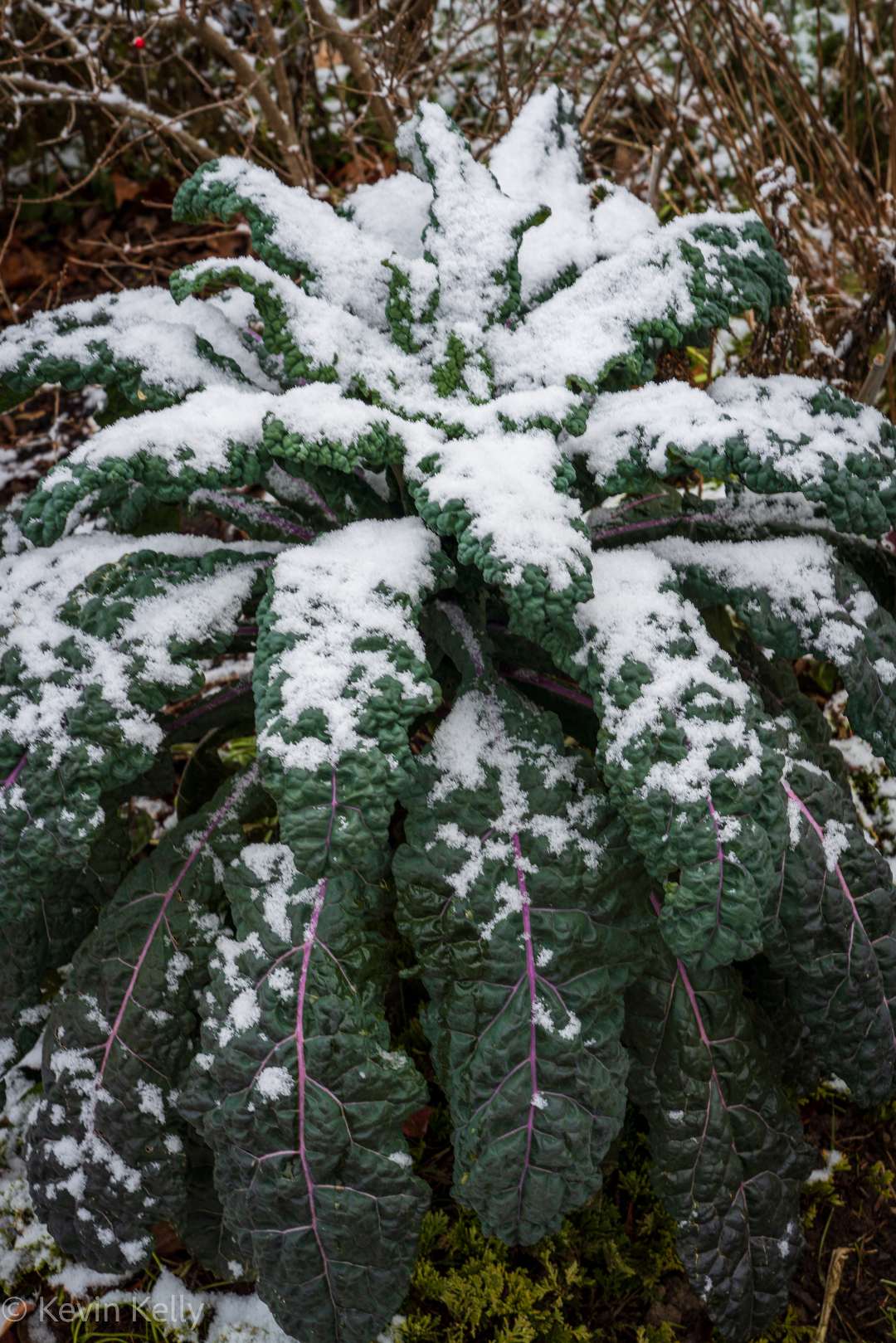 Dinosaur kale (Brassica oleracea, cool season annual) holds up well in the cold weather. I grew a dozen plants from seed, and most spread throughout the ornamental gardens, with one in the veggie garden. This was the best-tasting kale I have eaten.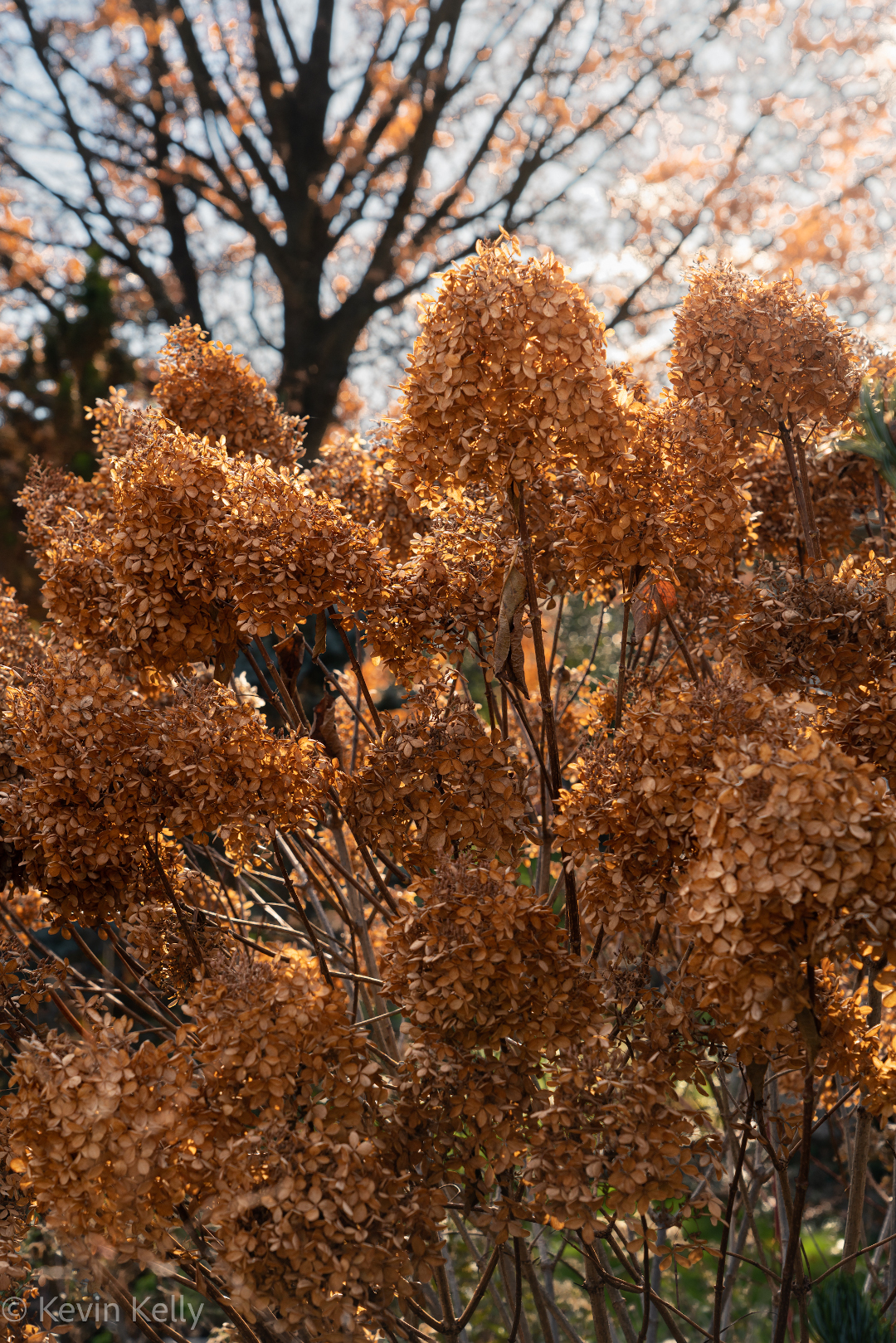 The dried flowers of Hydrangea paniculata 'Phantom' (Zones 3–9) still look great and hold up well through the winter.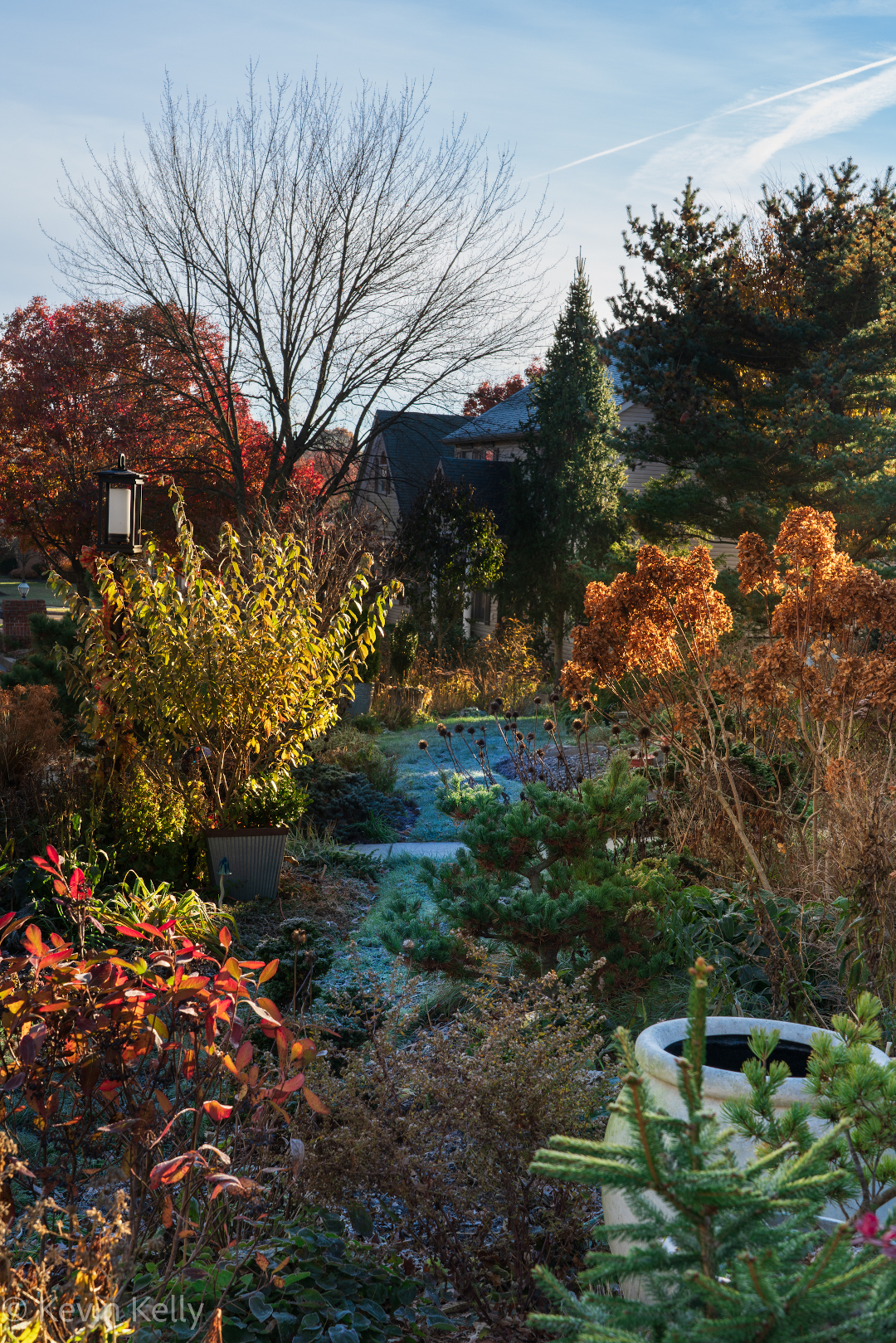 This is an image of my front yard looking to the east. I have minimal grass and use it as a pathway. The plant in the container near the light pole is Salix discolor (Zones 4–8).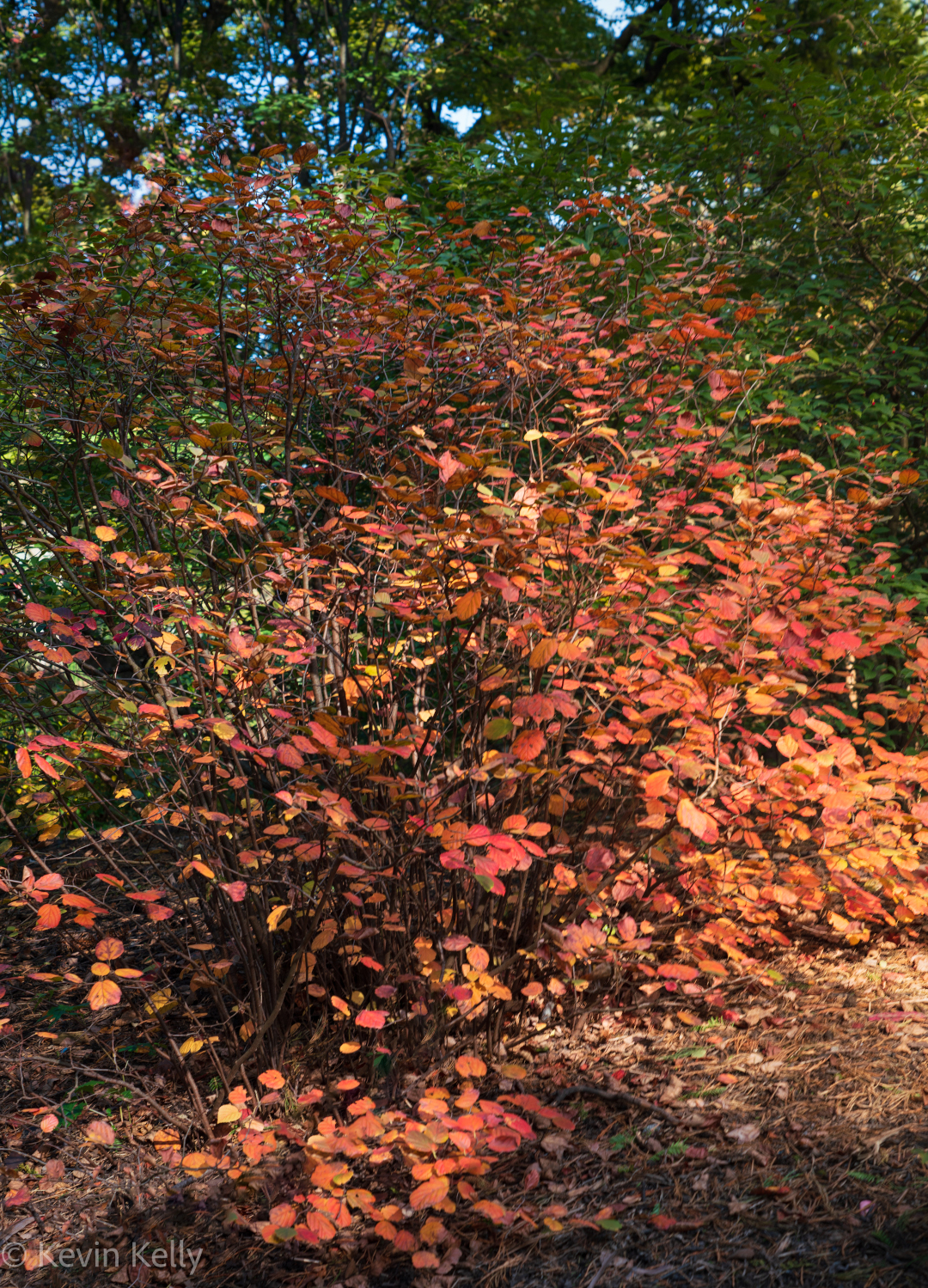 Fothergilla major (Zones 4–8) shows off its beautiful fall foliage.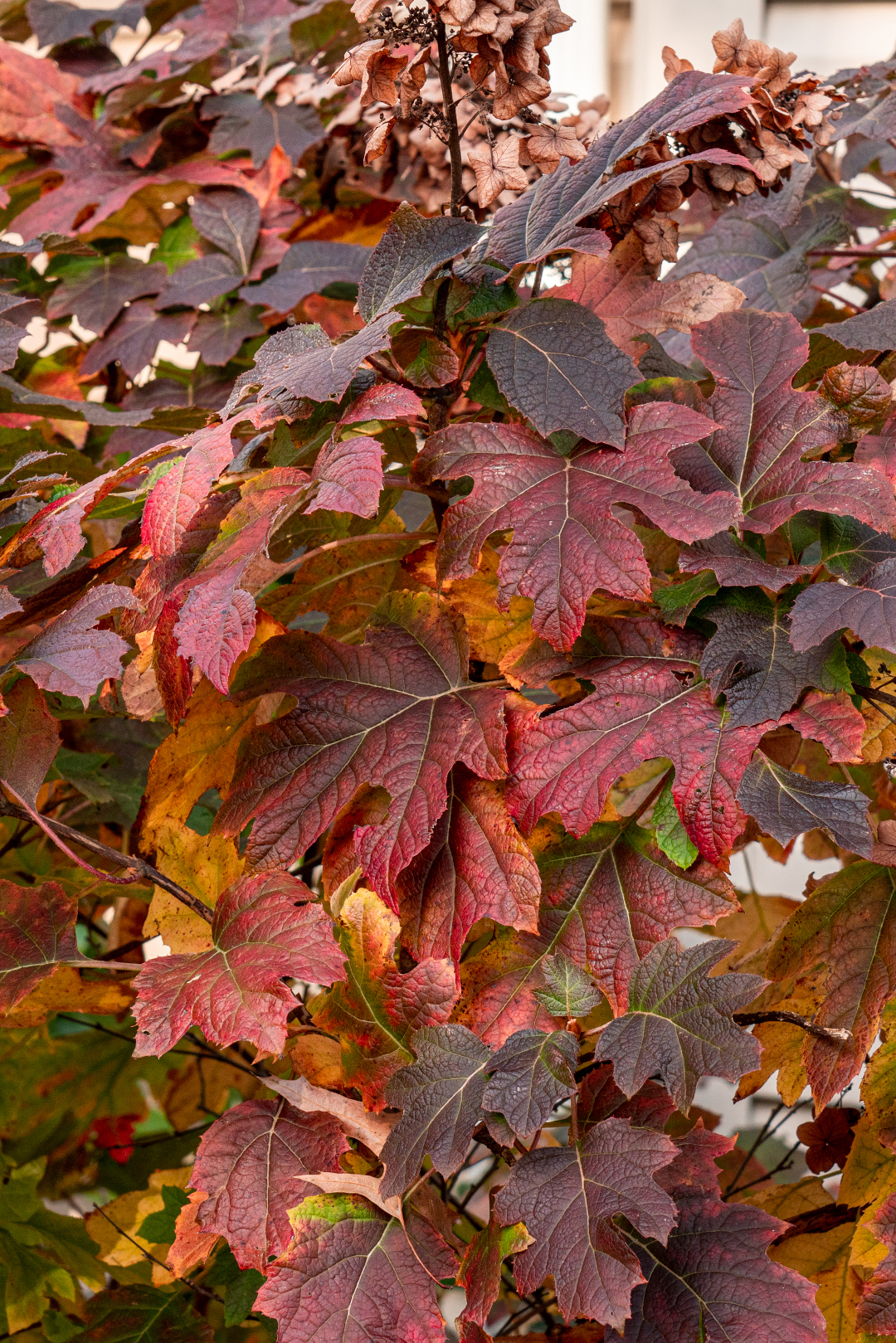 Hydrangea quercifolia Snow Queen™ (Zones 5–9). Oakleaf hydrangeas are wonderful native shrubs that have multiple seasons of interest. The autumn foliage is gorgeous.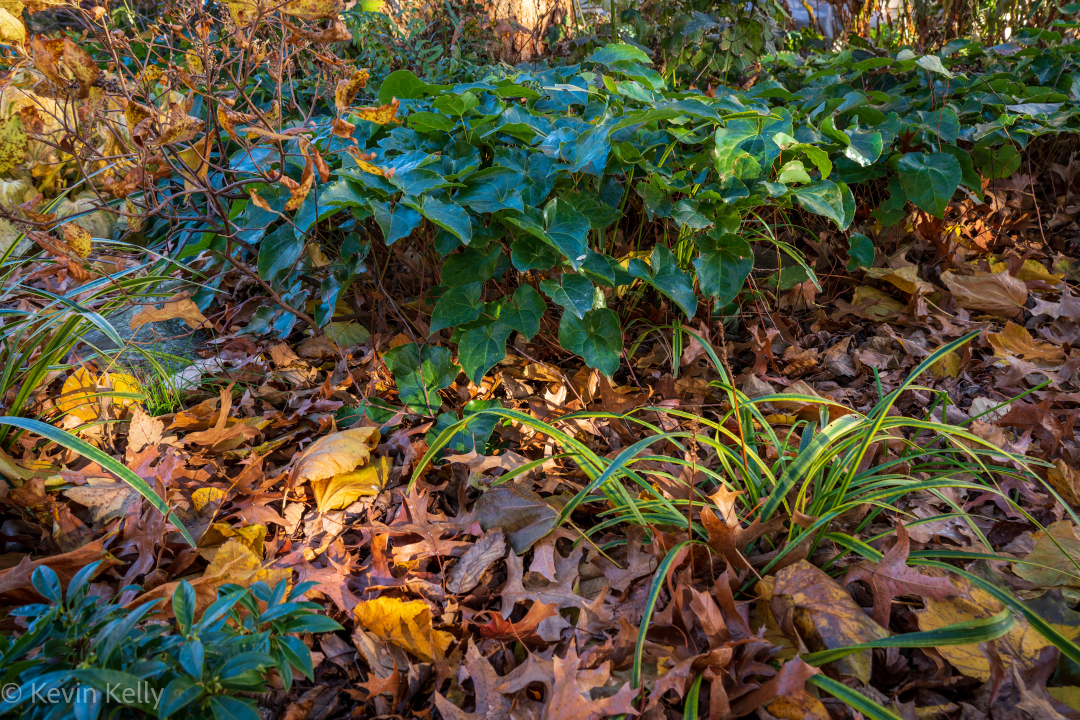 Fallen leaves are present in all my garden beds. Eventually they will transform into compost and enhance the soil. I test the soil every three years and have not needed to add any fertilizer in the last 15 years.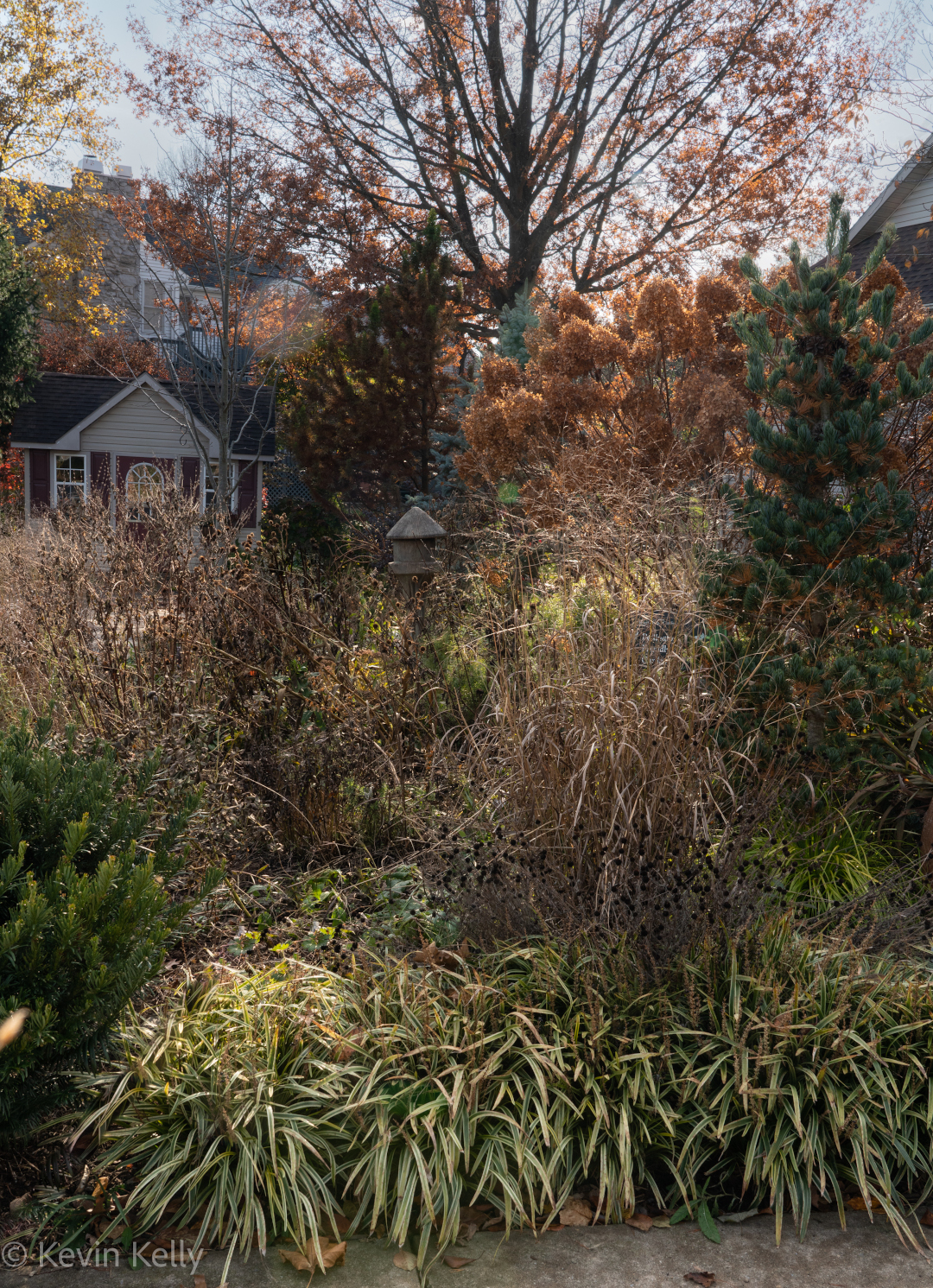 This is my pollinator garden, which is now in its third year. This used to be a shade garden, and I had two Callery pears (planted 25 years ago before I knew better). I cut down the invasive trees and planted a native Nyssa sylvatica 'Tupelo Tower' (Zones 3–9) on the left. The garden is now in full sun. It also contains native grasses and perennials.