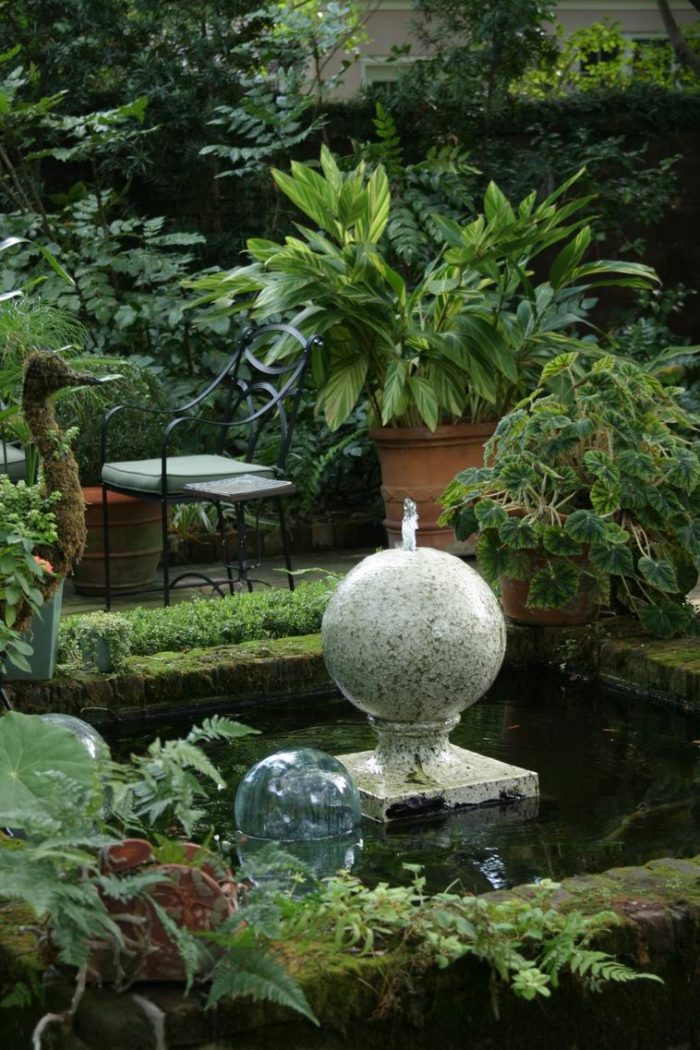 Even in October, Charleston's gardens are still kicking. This was taken a few years ago. It was still pretty darned warm in South Carolina that October, but this garden felt cool and inviting. That could have something to do with this water garden and fountain. Nothing gives the illusion of cooler temperatures in a garden like a water feature. The floating glass sphere added some extra movement, and struck me as a sort of orbiting moon or planet to the fountain.
**To learn how to build a simple fountain with a decorative pot, watch this video.
**To learn how to plant a tiny water garden in a pot, click here.
Welcome to the Fine Gardening GARDEN PHOTO OF THE DAY blog! Every weekday we post a new photo of a great garden, a spectacular plant, a stunning plant combination, or any number of other subjects. Think of it as your morning jolt of green.
Sign up to get new posts delivered to your inbox each morning so you'll always remember to take a look, or subscribe to our RSS feed. We look forward to sharing our garden travels with you.
READER PHOTOS: We love featuring your photos, too. If you think you have a photo that we should share on the Garden Photo of the day, email us. Send hi-res images if possible. We'll only respond if we plan to use your photo.