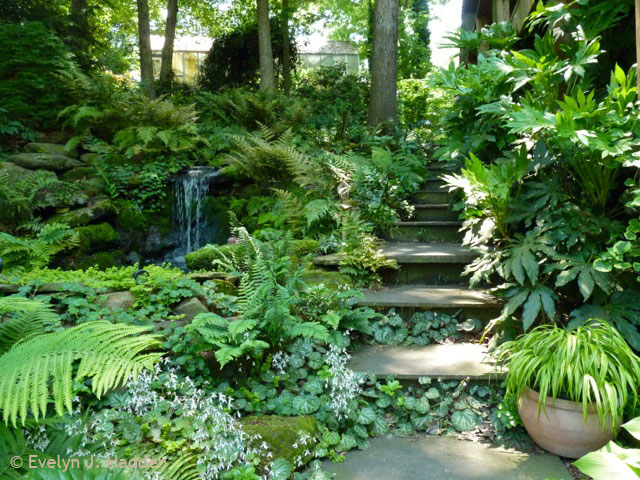 Today's photos are from Jay Sifford in Charlotte, North Carolina. Jay is a garden designer in Charlotte, and he wrote a regional page for Fine Gardening a couple of years ago. I know he knows his stuff, but the photos he sent in a few days ago of his own garden sure confirm it! We'll spend today and tomorrow touring his beautiful garden. Today we explore his water feature.
Jay says, "My garden is primarily a woodland garden. When I moved here 13 years ago there was nothing but liriope, mud, and rotten railroad ties finding their homes underneath the high tree canopy. There were not even steps to the front door, which opens to the side garden, overlooking the water feature.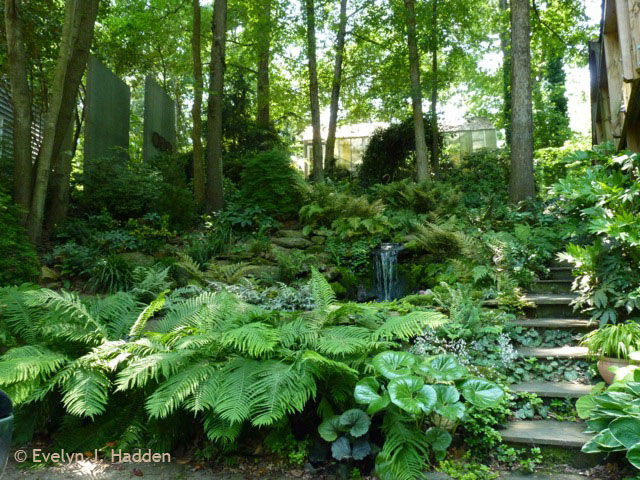 "The water feature is a series of three pools connected by waterfalls. My large koi live in the bottom pond. People ask me about those ostrich ferns. They are now almost 5 feet tall. They are in very wet soil and receive some afternoon sun."
This garden looks so cool and inviting, Jay, and it must sound so wonderful! **We'll feature more areas of Jay's garden tomorrow morning. Stay tuned!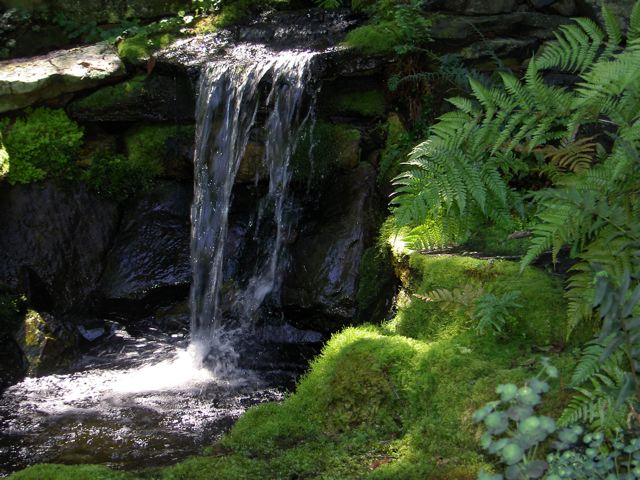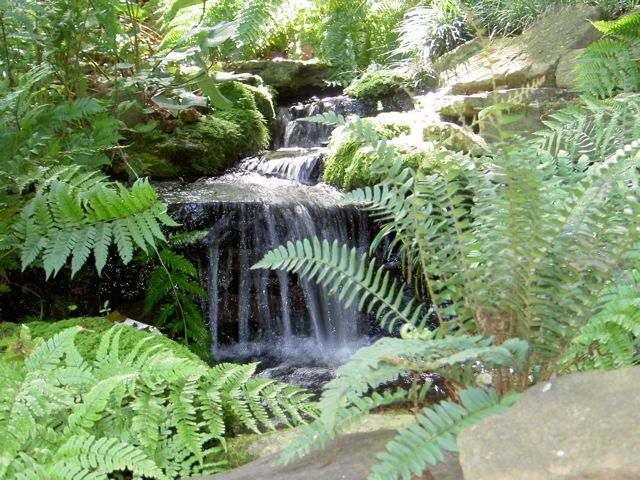 Want us to feature YOUR garden in the Garden Photo of the Day? CLICK HERE!
Want to see every post ever published? CLICK HERE!

**Check out the GPOD Pinterest page, where you can browse all the post in categories…fun! CLICK HERE!**