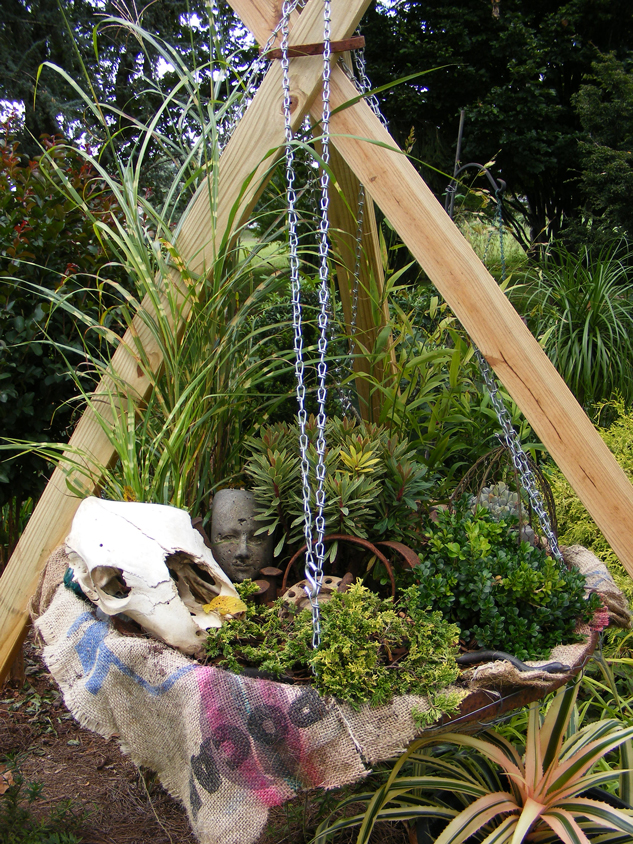 Today's photos are from Jeff Calton down in Tennessee. He says, "I had some free time and some leftover plants, materials, and junk, so I threw this 4-foot basket together and hung it from a tripod of leftover 2×4's. Hopefully it will carry me thru Thanksgiving. Gotta love leftovers and junk! Not too autumnal and not overly creepy…kinda sorta."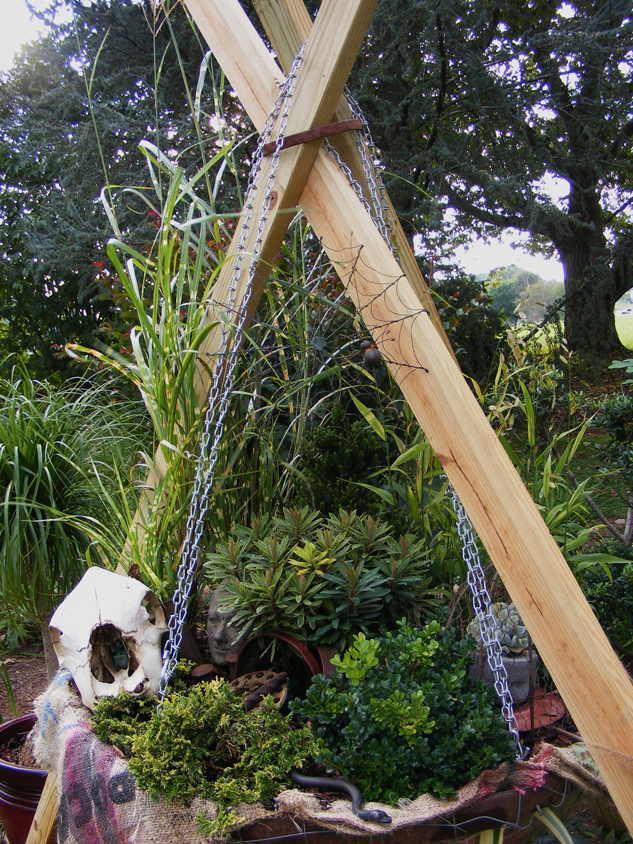 This is so cool, Jeff! I think the snake is my favorite element. I'm most impressed, though, by the fact that you still have the energy to be creative this late in the season! I'm pretty much done in for the year. Am I the only one who feels this way? No mums for this gardener–I am toooooo lazy this time of year….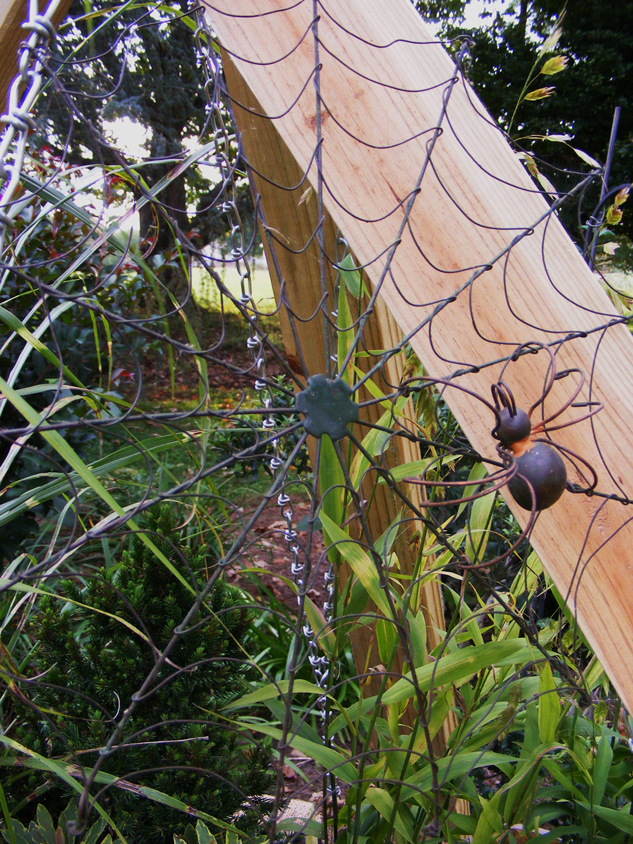 The season is winding down, everyone! Get outside with that camera. We need to see your garden! Yes I said NEED. Not WANT. NEED.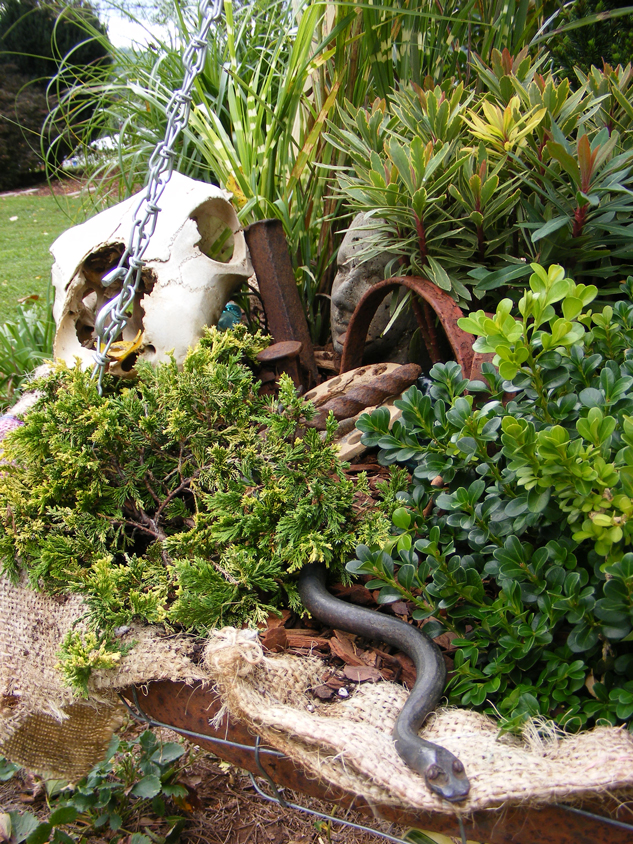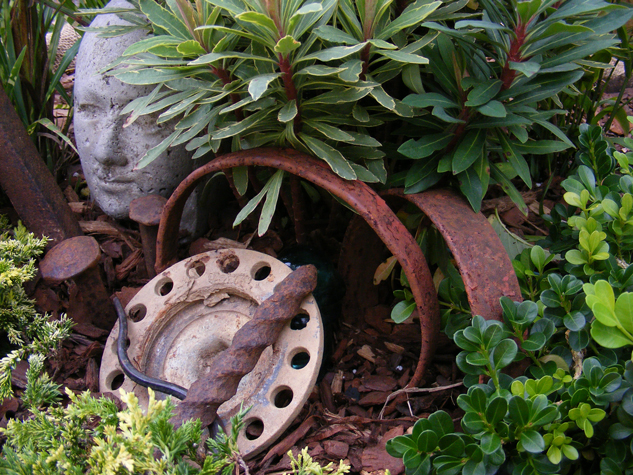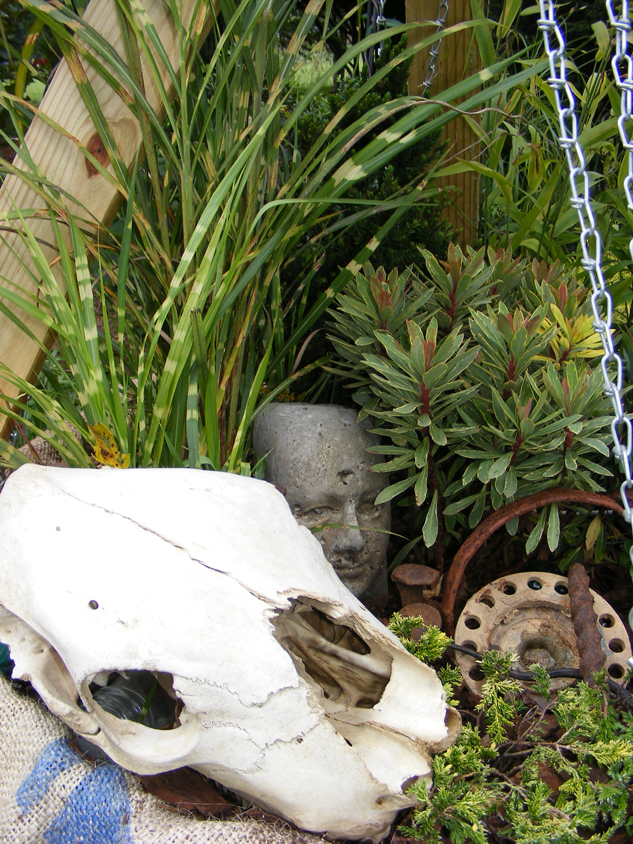 Want us to feature YOUR garden, or a garden you've recently visited, in the Garden Photo of the Day? CLICK HERE!
Want to see every post ever published? CLICK HERE!
Want to search the GPOD by STATE? CLICK HERE!
And last but not least, Check out the GPOD Pinterest page, where you can browse all the post in categories…fun! CLICK HERE!