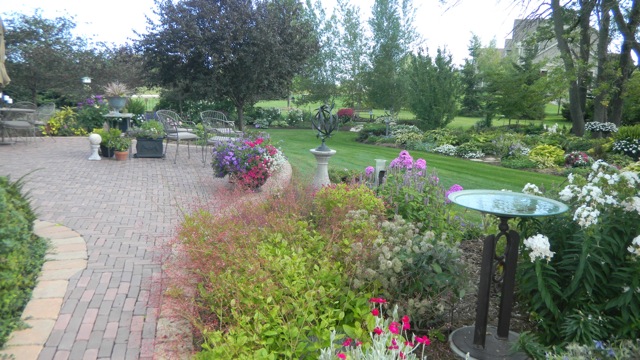 Happy Monday, everyone! Today's photos are from Jacky and Lynn Swenson in Grafton, Wisconsin. Jacky says, "In 2003, my husband Lynn and I bought a newly-built home with three acres of land near Lake Michigan in the town of Grafton. There was only a driveway…no sidewalks, lawn, or hardscape. The weeds grew up to the door.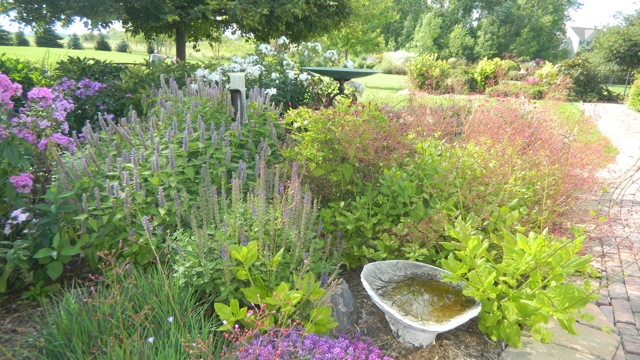 It had formerly been a farm field, and we hauled out old fence posts, barbed wire, dead trees, and debris that were left behind. Since we both grew up on Iowa farms and have a passion for planting and watching things grow, we make a good team. This also means that if one of us comes up with an idea, there is no one to "put on the brakes" and we have done some pretty big projects, including building two ponds stocked with fish and planting dozens of trees, bushes, and flowers. We have dug every hole ourselves for each tree, shrub, and plant. Sometimes our ideas put our muscles to the test, but it is all worth it in the end result.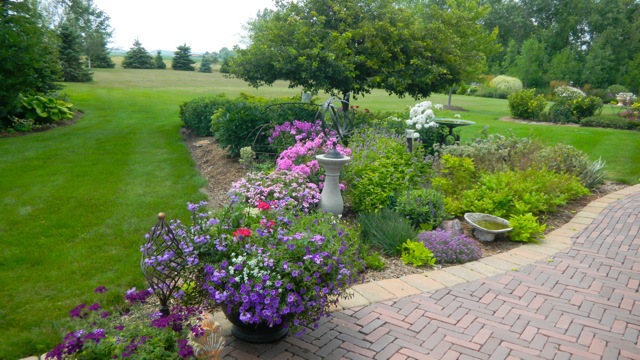 We like a lot of flowers touching each other so your eye just flows along, but I still like to keep it pretty tidy and so I do a lot of cutting back and deadheading. I would call our garden style "Controlled Exuberance"! My husband Lynn has done all the hardscape work all by himself…brickwork, pond digging with rental equipment, and laying the stones and paths.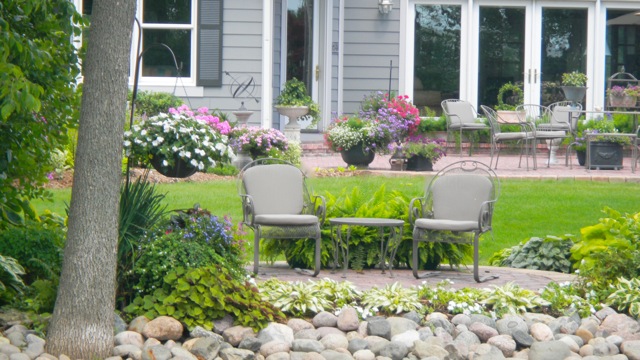 After nine years, he and I now have a serene paradise that we enjoy each and every day. Incidentally, you will note that there are several patios and lots of chairs, which are great places to enjoy the quiet beauty of nature and have a glass of wine. When our friends sit by the pond, they always comment that it is so peaceful. We love it here!"
Wow, Jacky–stunning. I am amazed at how much you've accomplished in 9 years!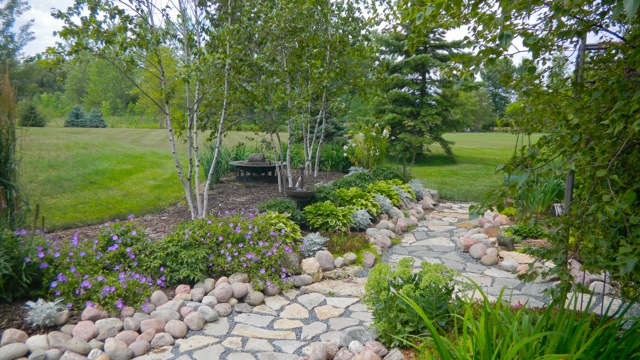 ****Jacky and Lynn sent in so many photos that I'm splitting them up. Stay tuned for tomorrow's post, where you'll see her beautiful ponds, among other things.****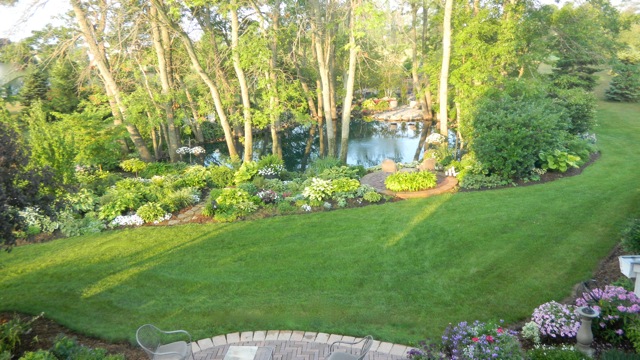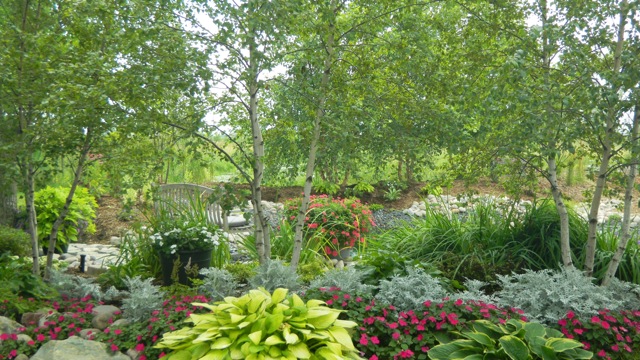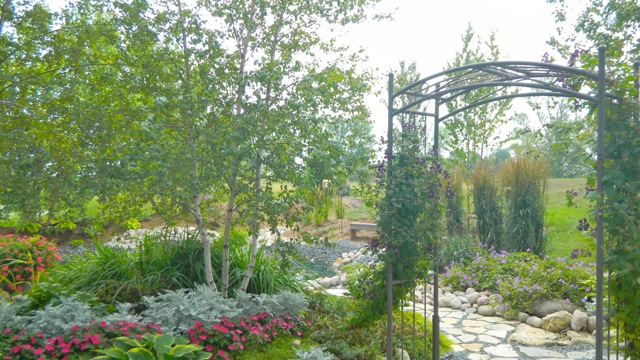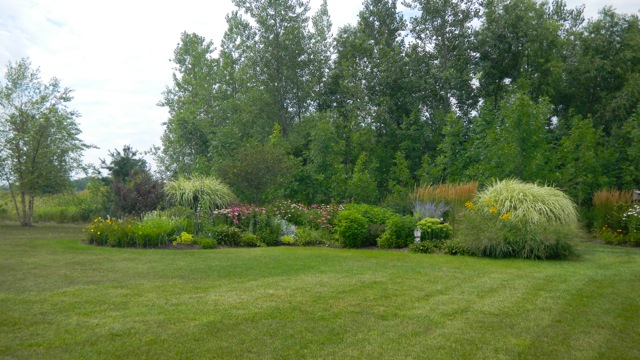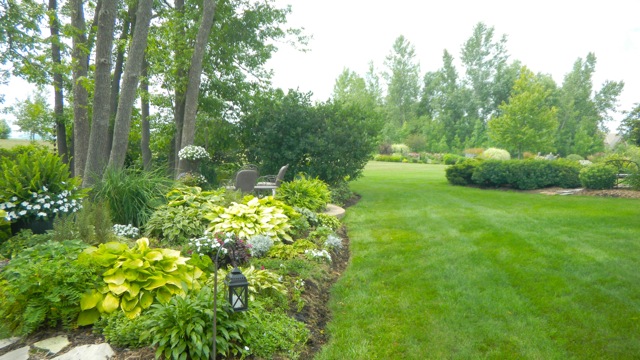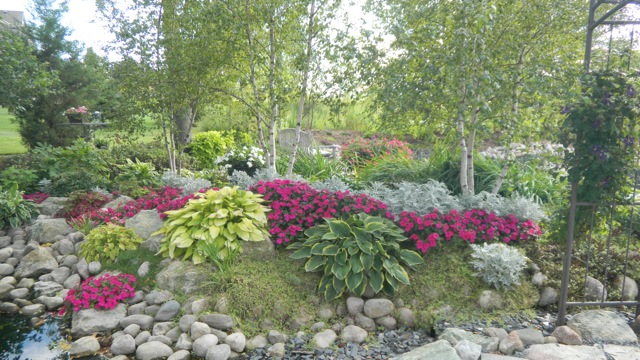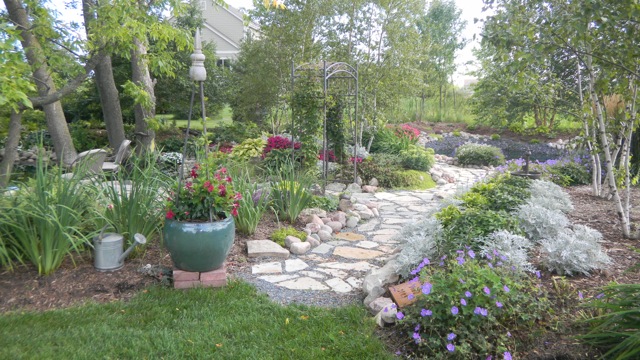 Want us to feature YOUR garden in the Garden Photo of the Day? CLICK HERE!
Want to see every post ever published? CLICK HERE!
Want to search the GPOD by STATE? CLICK HERE!

**Check out the GPOD Pinterest page, where you can browse all the post in categories…fun! CLICK HERE!**