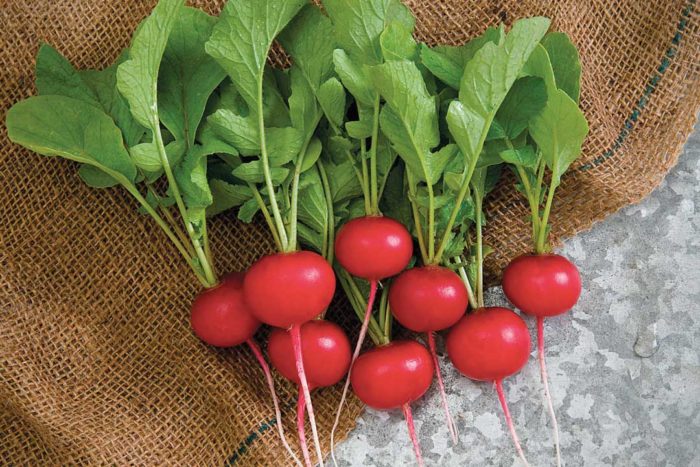 Many gardeners, including myself, grow older, classic, or heirloom varieties of vegetables. We have many reasons for doing so. Some may be sentimental reasons, such as we obtained the seeds from a relative or have grown these varieties since childhood and they bring back fond memories. And, of course, flavor and eating quality come into play, as heirlooms are rightfully known for having superior eating quality.
But we have found there are some newer varieties that perform better and are easier to grow than their older counterparts, while maintaining excellent flavor and unique appearance. Here are a few options if you want to try something different this year.
A compact, disease-resistant tomato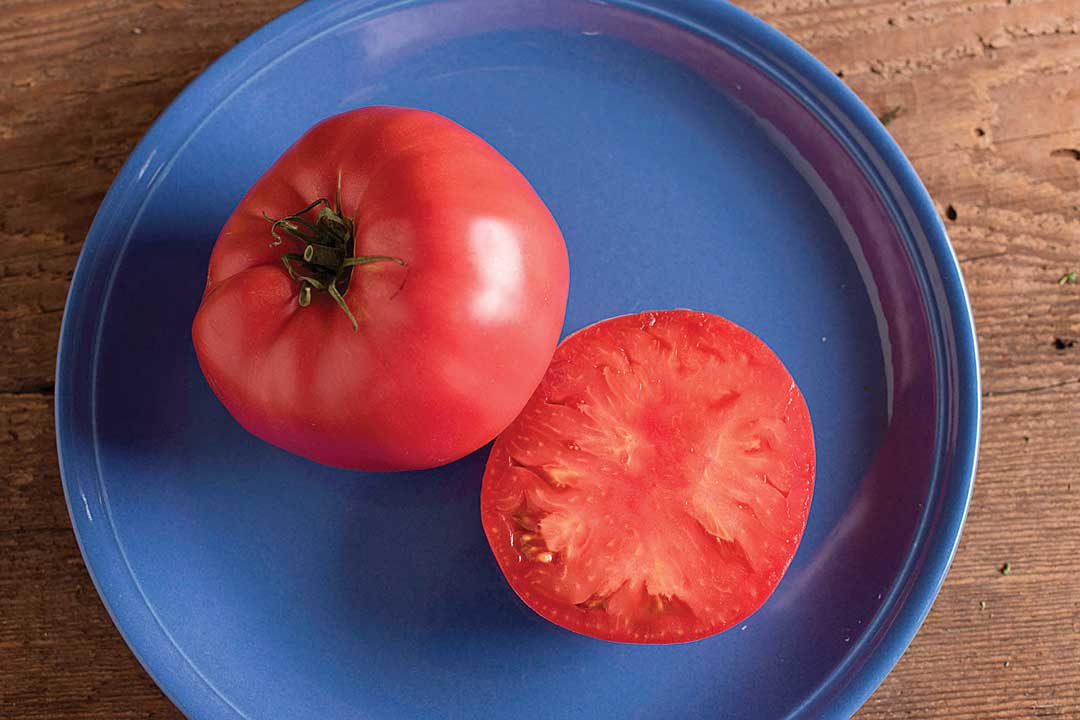 Like it: 'Brandywine' Tomato
'Brandywine' is probably the most well-known heirloom tomato for good reason: It has a rich, bold flavor and is among the best tomatoes for eating. It can be difficult to grow, however. It has no disease resistance and is quite susceptible to catfacing and splitting. The fruits, often oversize, folded, and soft, are easily damaged.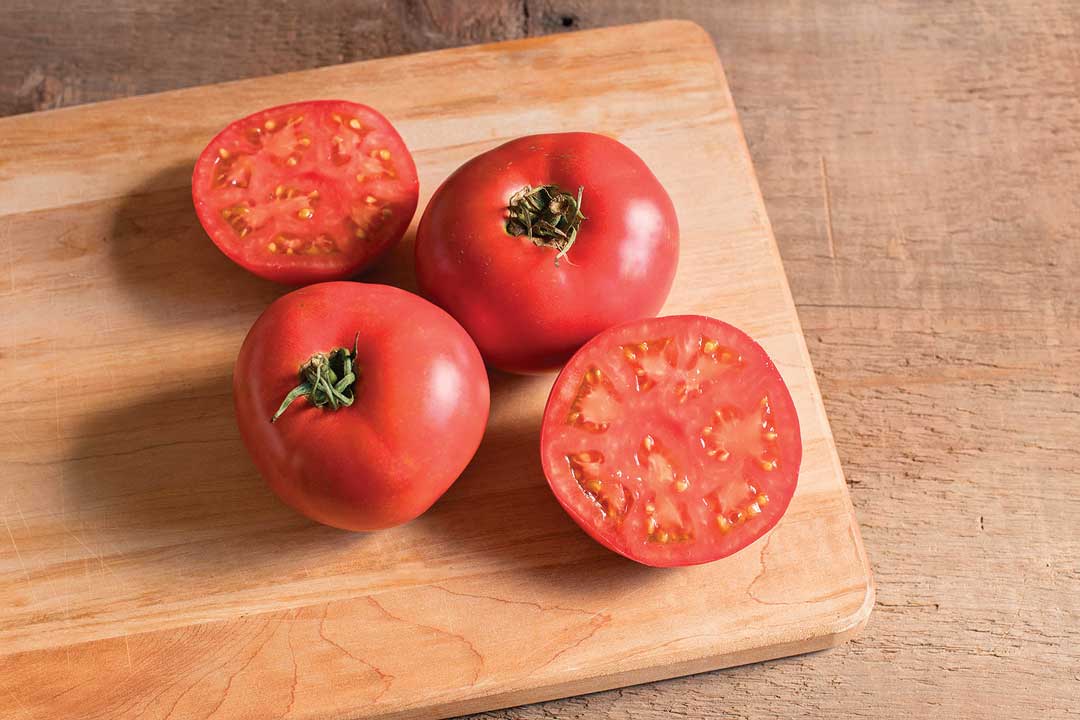 Love it: Damsel' tomato
'Damsel', bred by independent breeder Jason Cavatorta of Earthworks Seeds, is an easier-to-grow version of 'Brandywine' for two reasons. First, it tends to be healthier, as it is highly resistant to late blight, nematodes, and Verticillium wilt. Second, it needs little pruning, as it is a compact indeterminate variety—in contrast to the big wild plants of Brandywine that need much pruning. The fruits of 'Damsel' are smaller—8 to 12 ounces versus a pound or so for 'Brandywine', and their flavor has a similar rich, heirloom-quality "zing." The flesh is slightly firmer and less prone to producing blemished fruit than 'Brandywine'. Start them indoors 5 to 6 weeks prior to transplanting. Transplant after all danger of frost has passed.
A cucumber with higher yields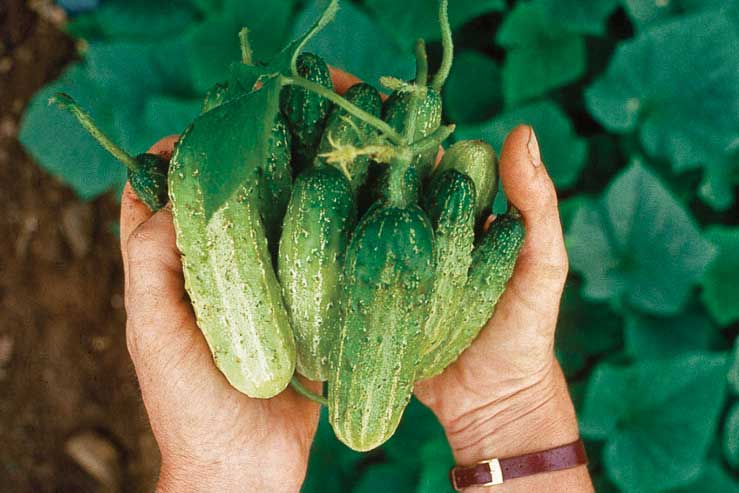 Like it: 'Northern Pickling' cucumber
'Northern Pickling' is an older variety bred at the University of Maine Agricultural Experiment Station. It has a compact plant and produces good early yields. The medium green fruits are slightly tapered and make fine pickles.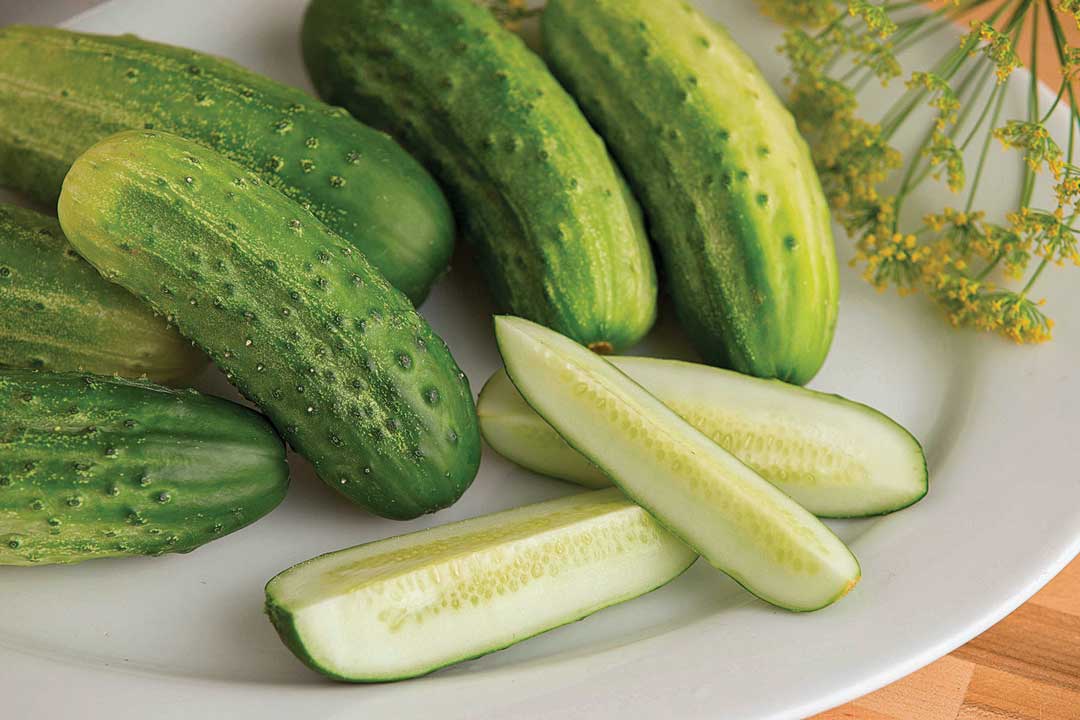 Love it: 'Cool Customer' cucumber
'Cool Customer' matures about a week later than 'Northern Pickling', but it produces for a longer period of time and typically outyields the older variety. It also has a blockier shape, which makes it nicer for pickling than 'Northern Pickling'. Its medium green fruits are crunchy, flavorful, and excellent for eating fresh as well.
An easier, more attractive arugula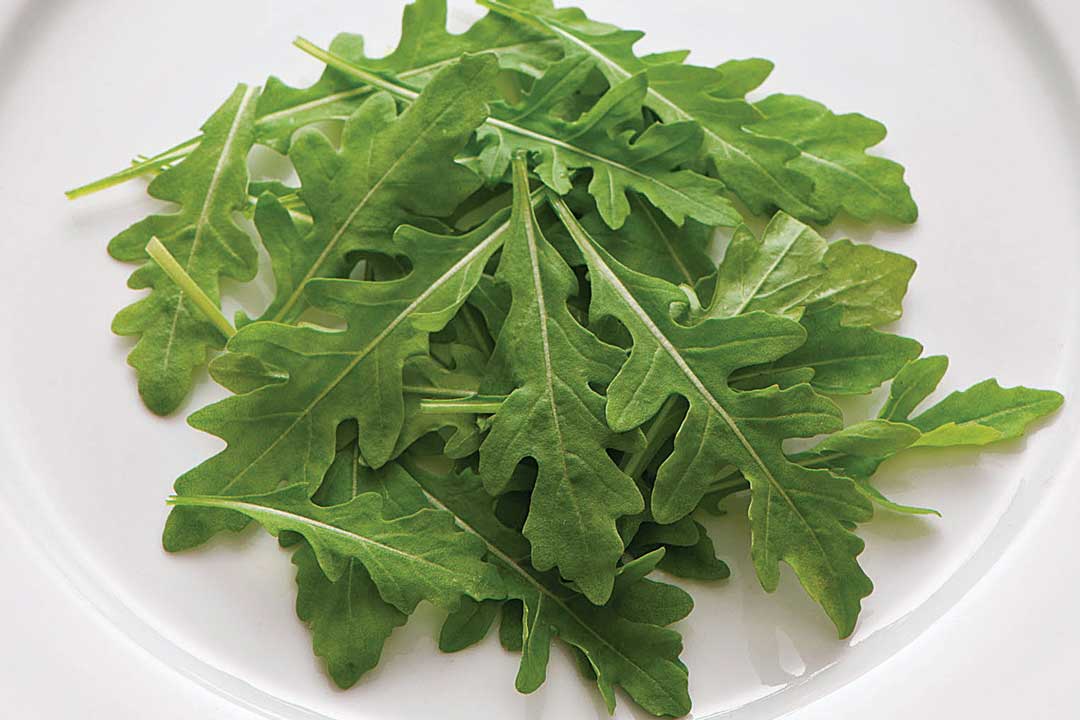 Like it: 'Sylvetta' arugula
'Sylvetta' is an old, standard Italian wild arugula that has stood the test of time. It has attractive, nicely serrated leaves with a nice, piquant, spicy arugula kick. It does have an open plant habit, so the leaves can be a bit prostrate and difficult to harvest.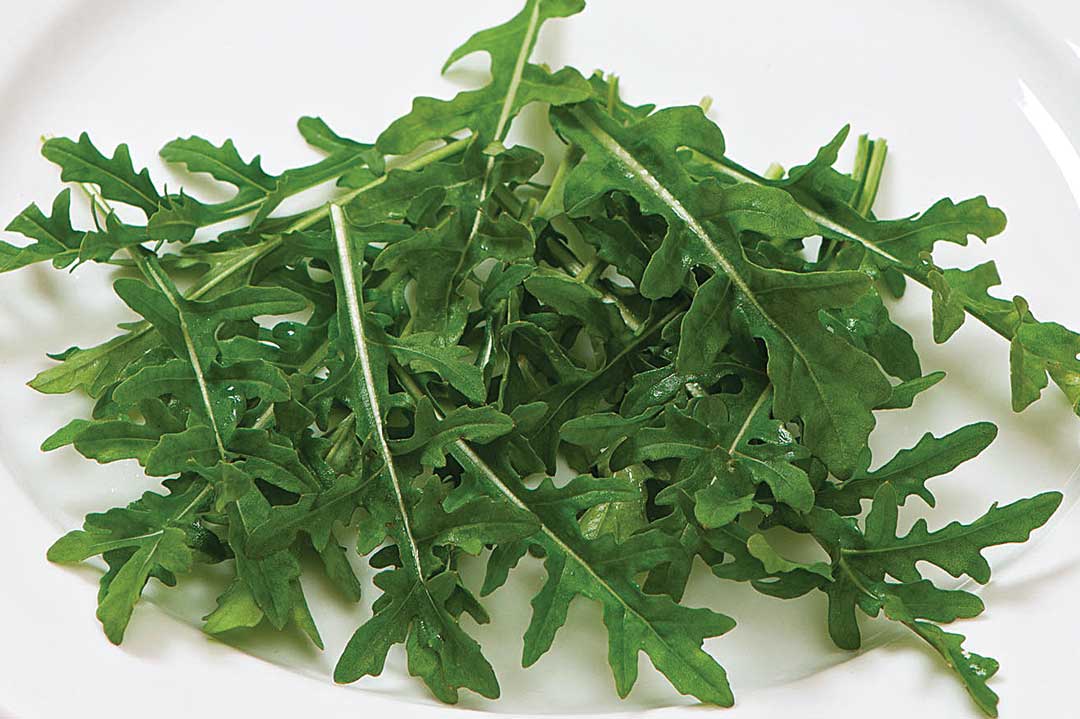 Love it: 'Bellezia' arugula
'Bellezia' solves this problem in that it is more upright and easy to harvest. It also has more deeply lobed and darker green leaves, so it is more attractive as well. Its excellent flavor is similar to that of 'Sylvetta'.
A lettuce that doesn't mind summer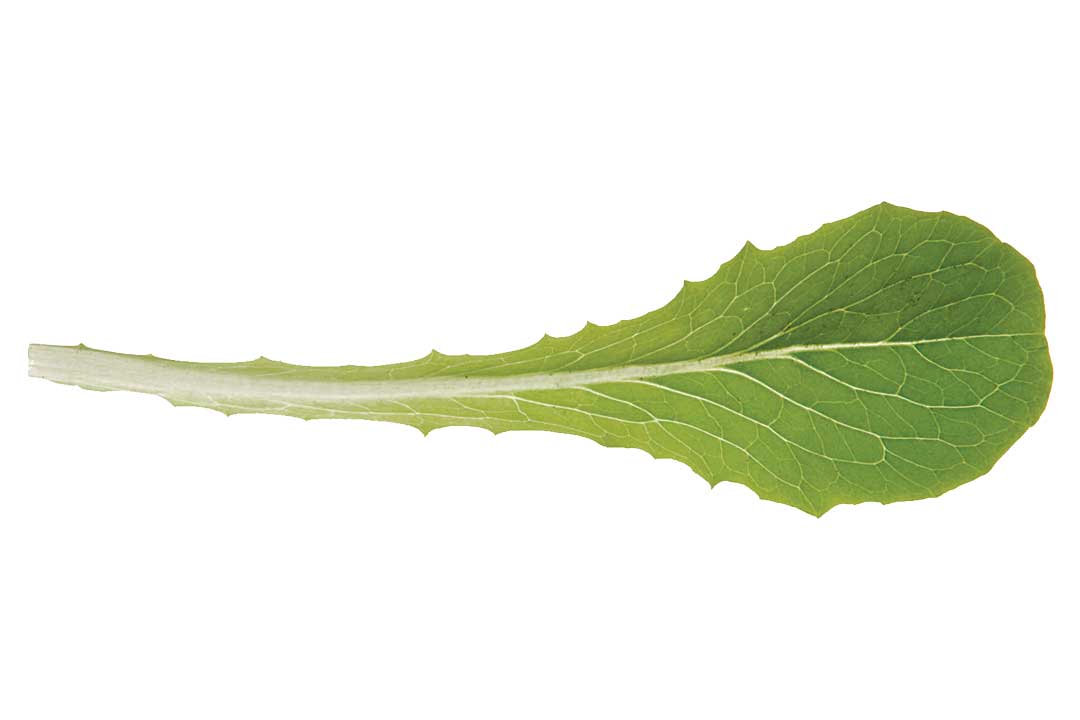 Like it: 'Parris Island Cos' lettuce
'Parris Island Cos' is an old variety bred at Clemson College Truck Experiment Station, Charleston, S.C., and released in 1951. It's a wonderful lettuce: tall, with the typical crisp midrib and rich flavor of a romaine lettuce. It performs well in the cool weather of spring and fall but tends to bolt quickly and is susceptible to tip burn in warm weather.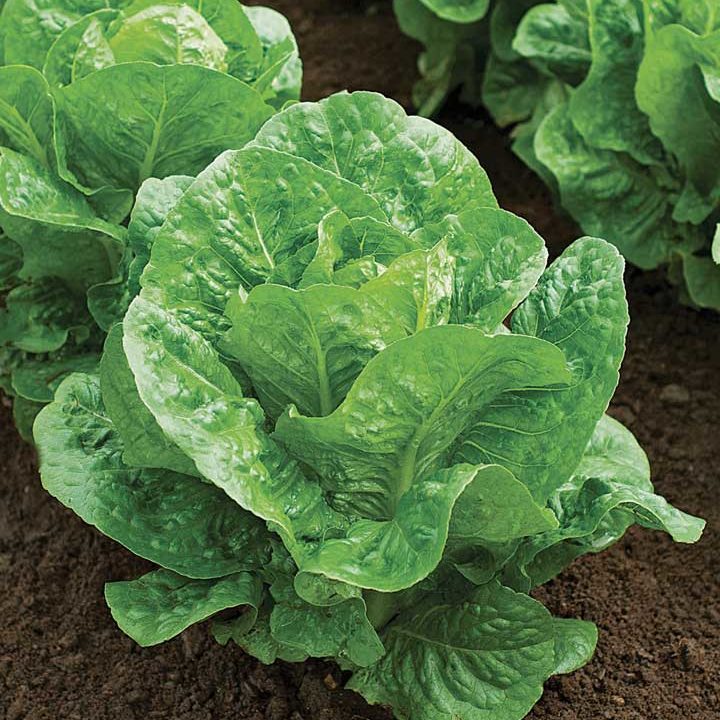 Love it: 'Salvius' lettuce
'Salvius' is a newer variety that performs much better in the heat of summer. It is much slower to bolt and offers better tolerance to tip burn. Its slower bolting allows it to make heavy heads during summer growth while retaining superior eating quality. It also performs well in spring and summer, but it matures a few days later than 'Parris Island Cos'.
A radish for all seasons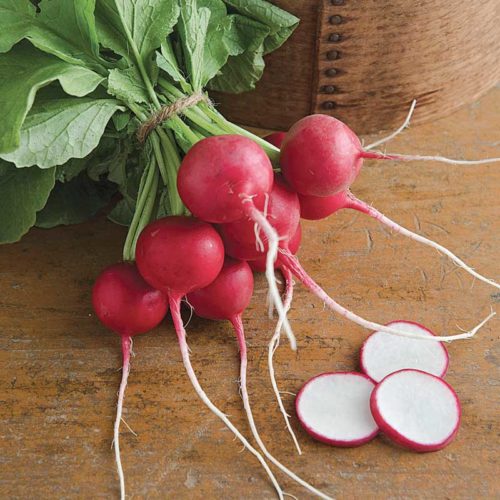 Like it: 'Champion', 'Cherry Belle', 'Crunchy Royale', and 'Rover' radishes
Round red radishes are a mainstay of most home gardens. Those typically grown run the gamut from old standards such as 'Champion' and 'Cherry Belle' to the widely grown hybrids 'Crunchy Royale' and 'Rover'. These varieties all perform well in spring and fall. In the heat of summer, however, they tend to get pithy and oversize rather quickly, and they can sometimes have an oval and pointed shape rather than being round.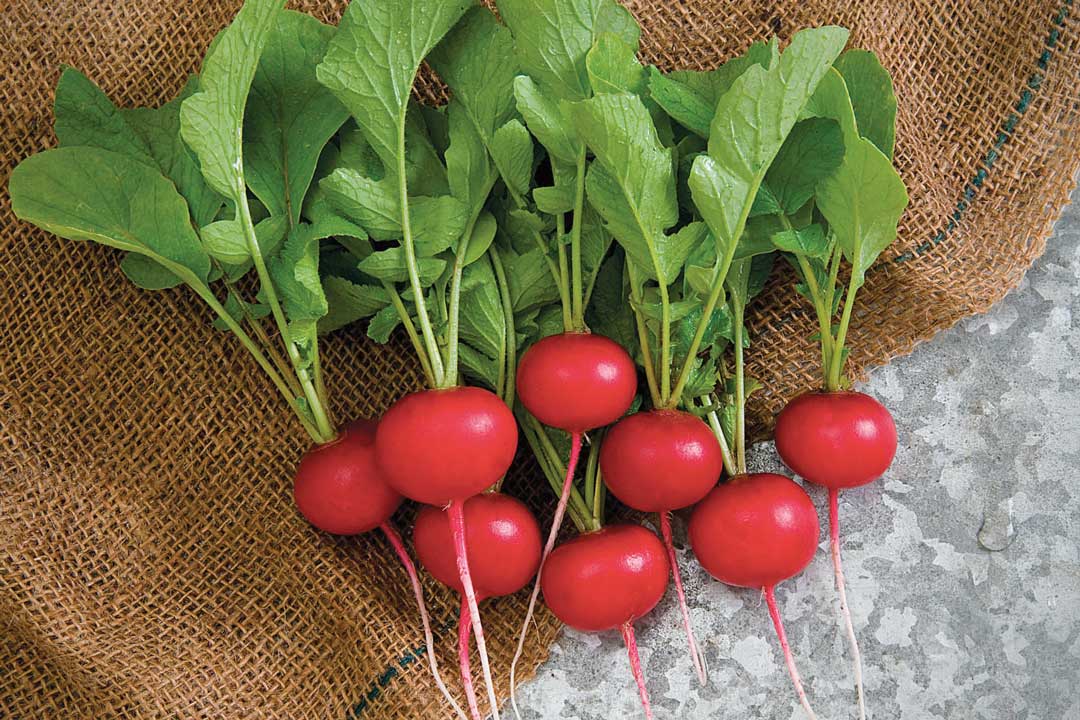 Love it: 'Crunchy King' radish 
'Crunchy King' is a great improvement. It performs well in all seasons. It tends to make nice, rounder roots even in hot weather. And it is very slow to turn pithy, even when it is past the size of a golf ball.
Better taste from this cabbage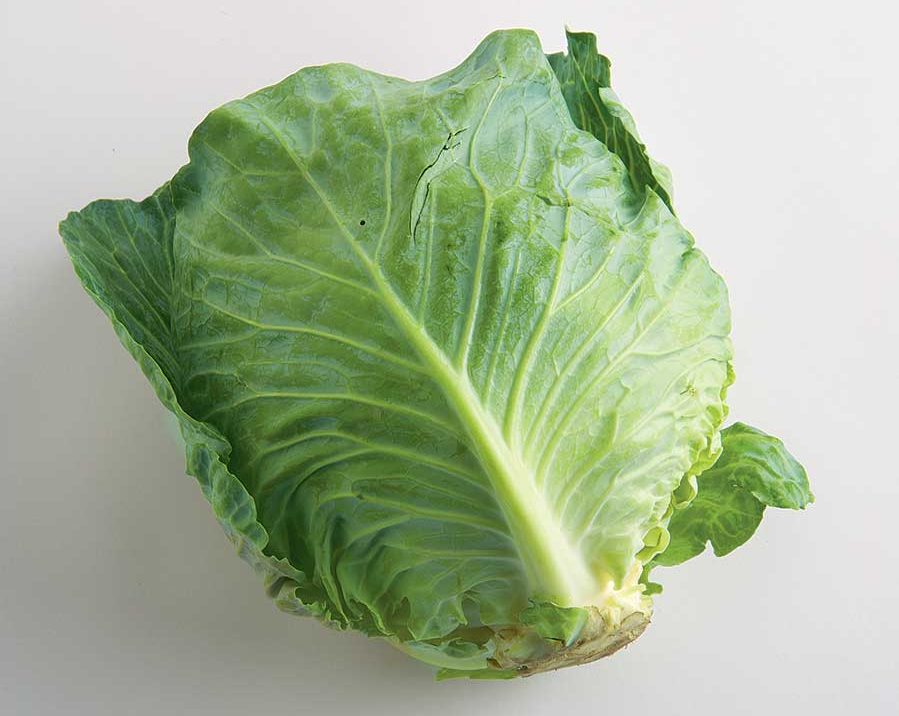 Like it: 'Early Jersey Wakefield' cabbage
Early Jersey Wakefield' originated in England in the early 1800s. It was known for producing the first "greens" in spring from crops planted in late summer or fall that had survived mild English winters. It is a squat, cone-shaped variety that averages 2 to 3 pounds with very good flavor.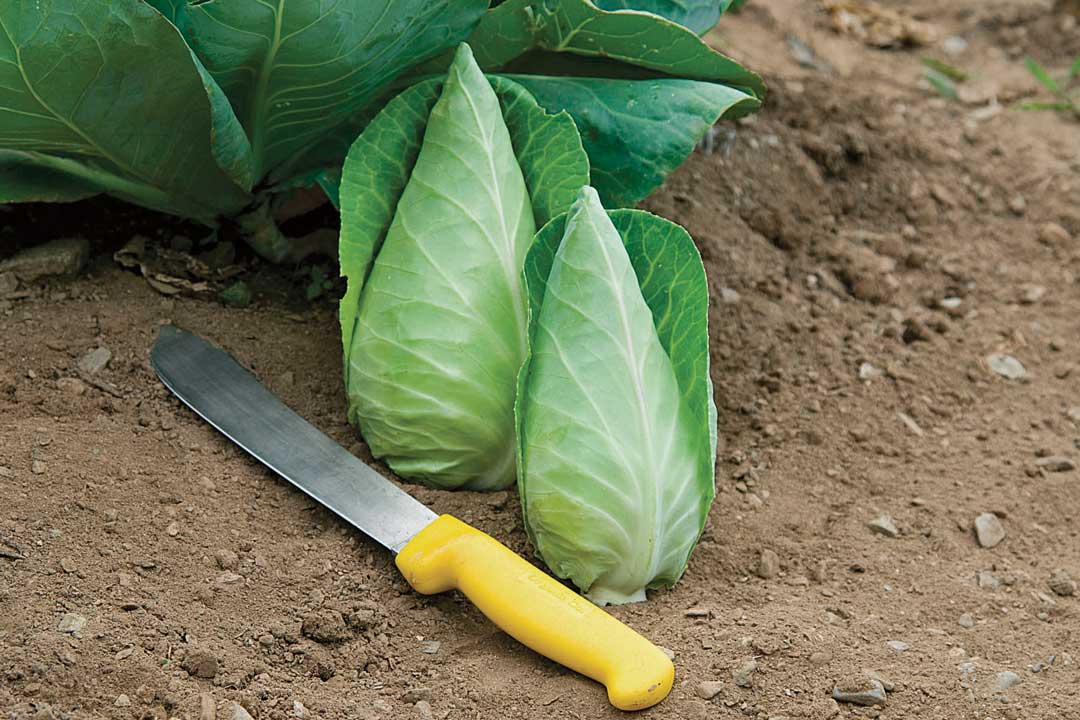 Love it: 'Caraflex' cabbage
'Caraflex' is a dramatic improvement. It has better flavor. The leaves are thick but tender, crunchy, and juicy, and they are even better for slaws and salads than those of 'Early Jersey Wakefield'. The heads are taller and are more pointed, attractive, and uniform. Cover them with a lightweight row cover to exclude flea beetles, cabbage loopers, and diamondback moths.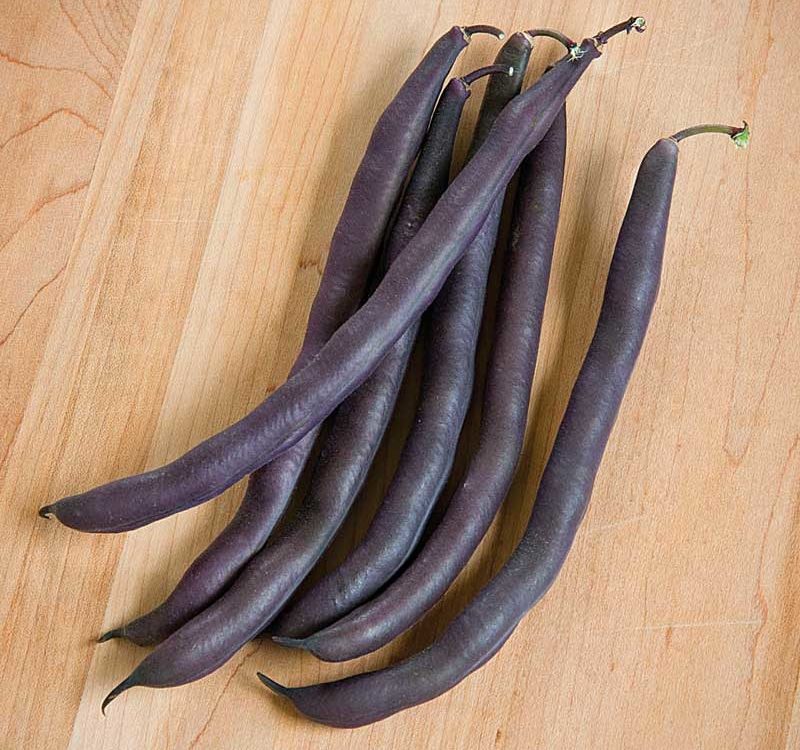 A better-performing bean
Like it: 'Royal Burgundy' beans
'Royal Burgundy' is an old stalwart that was introduced to the seed trade in 1976. It is a nice, purple bean but has a tendency to get "seedy" and to overmature rather quickly. Also, its pods tend to be somewhat curved.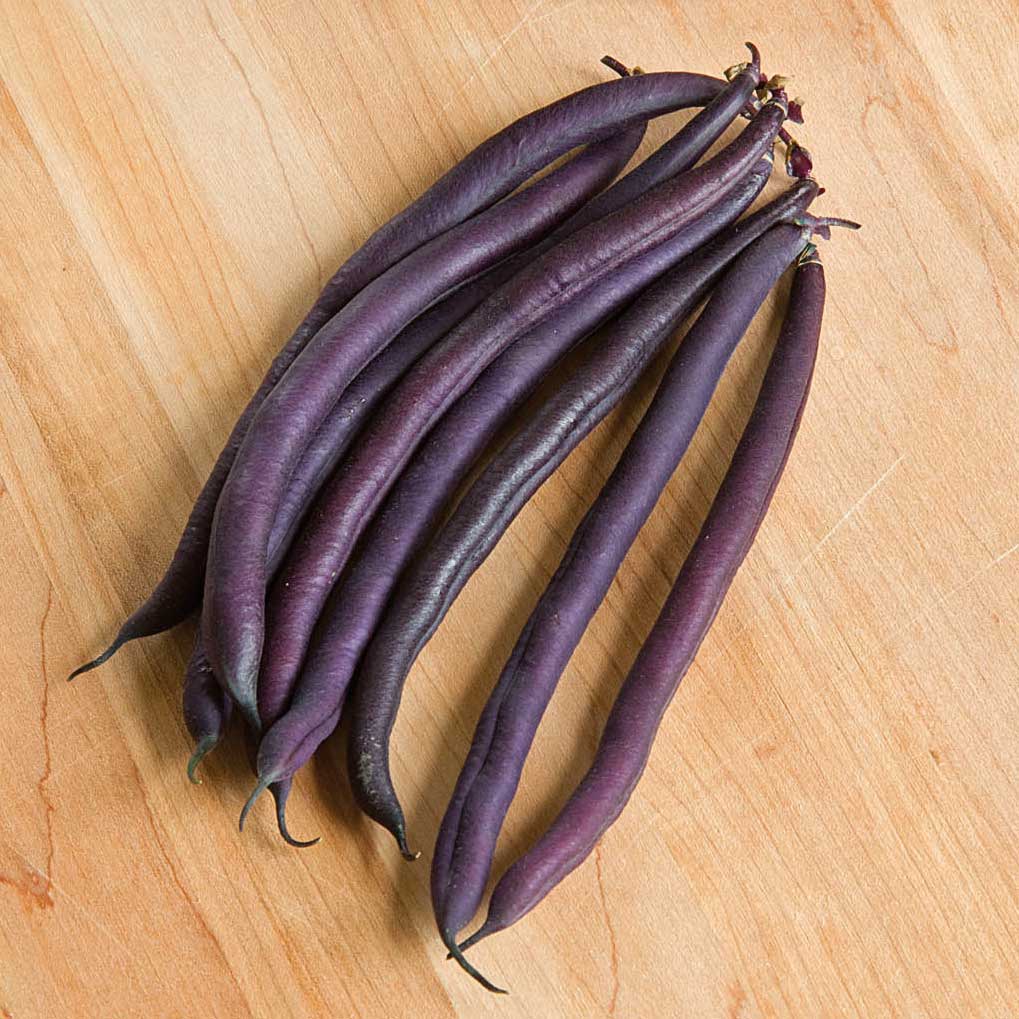 Love it: 'Amethyst' beans 'Amethyst' is a French variety that has outperformed
'Royal Burgundy'. It has thinner, straighter, and fancier pods than 'Royal Burgundy'. It has shown to have a lower percentage of culls and to be slower to get "seedy." Also, 'Amethyst' has a slightly better eating quality. Both varieties turn green upon cooking. Direct sow six seeds per foot, 1 inch deep, in rows 20 to 36 inches apart after the danger of frost has passed.
The best pac choi
Like it: 'Shiro' pac choi
'Shiro' pac choi used to be the variety of choice for mini white-stemmed types. It is attractive and tasty but difficult to grow. Very fast growing, it has to be harvested right at maturity, before it bolts. It has a very prostrate plant habit, making it difficult to harvest. Cutting the heads into quarters or halves for cooking without damaging them is tricky.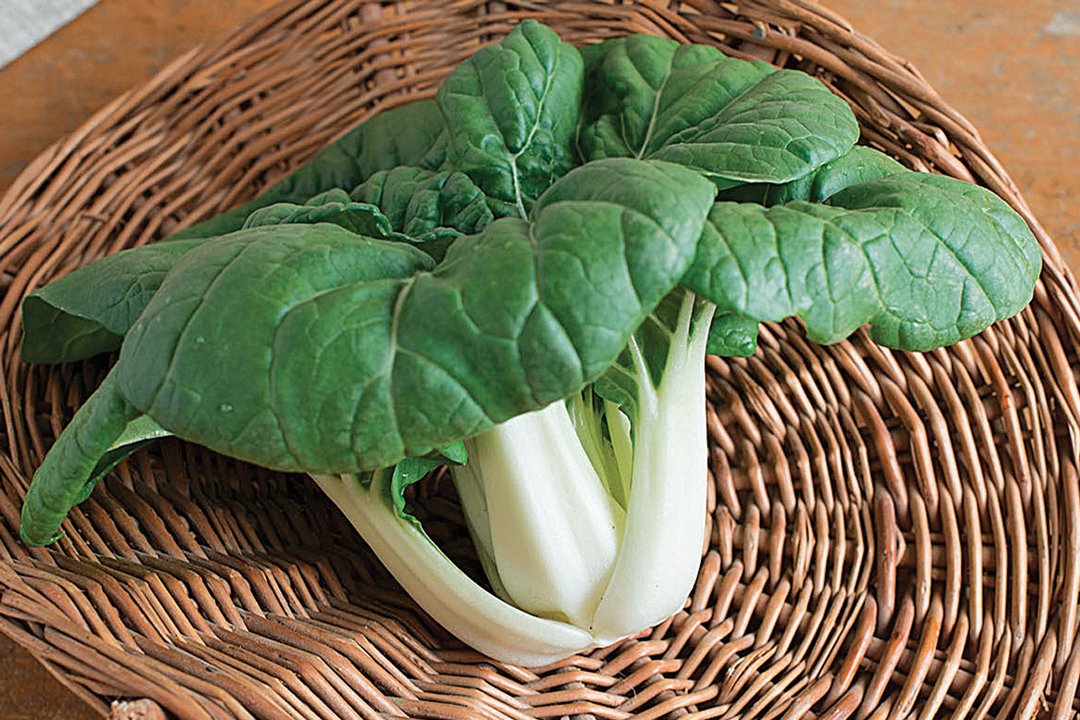 Love it: 'Asian Delight' pac choi
AAS winner 'Asian Delight' is superior in every way. It is much slower to bolt, which offers a bigger harvest window. It is more upright, with heads that are much denser. And it is easy to prepare in the kitchen.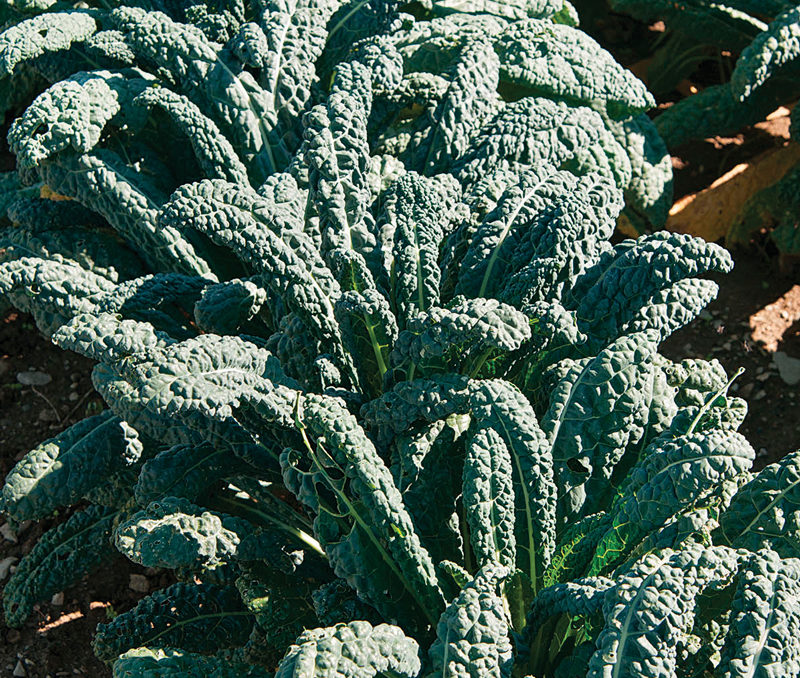 Know what you are getting with this kale
Like it: 'Toscano' kale
'Toscano' kale is a tried-and-true Italian heirloom also known as "dinosaur kale." It's nice, but there is quite a bit of variation in plant height and in leaf color, size, and shape.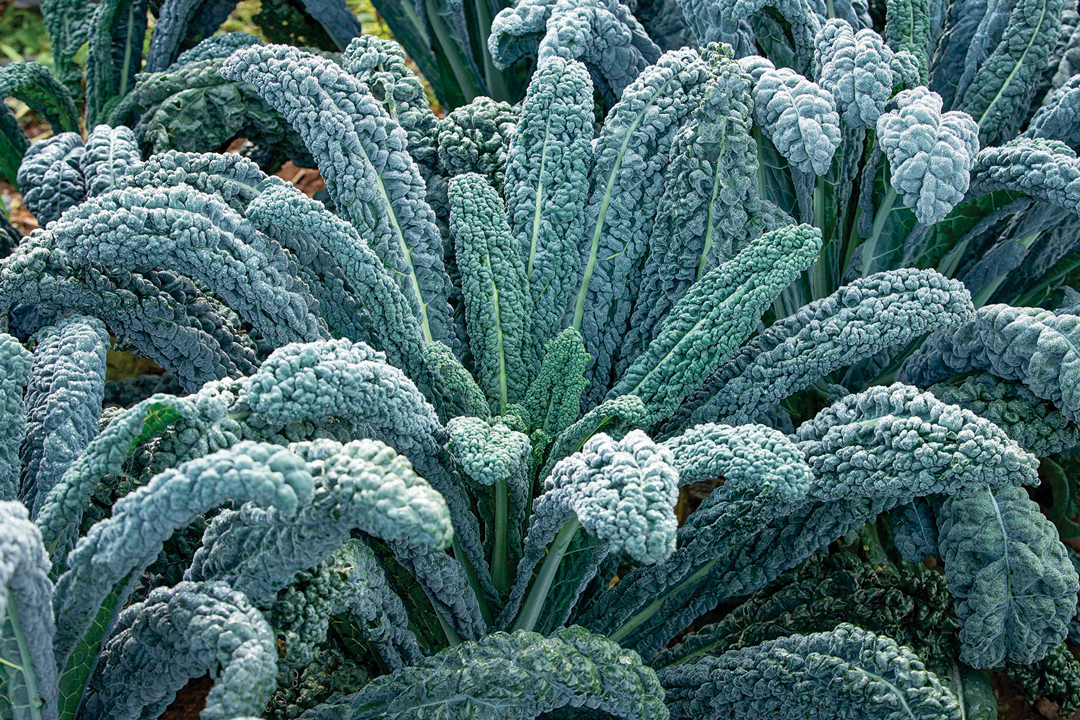 Love it: 'Black Magic' kale
'Black Magic' is a more compact plant, with darker green and more uniform leaves that make nicer bunches than 'Toscano'. Start it indoors 4 to 6 weeks prior to transplanting. Or succession plant from late spring to late summer for a continuous supply. For fall crops, which are the best quality, start in early summer and transplant in midsummer. Crops subjected to a few light-to-moderate frosts will sweeten up and have better eating quality.
---
Steve Bellavia is a vegetable researcher at Johnny's Selected Seeds in Winslow, Maine.
Sources