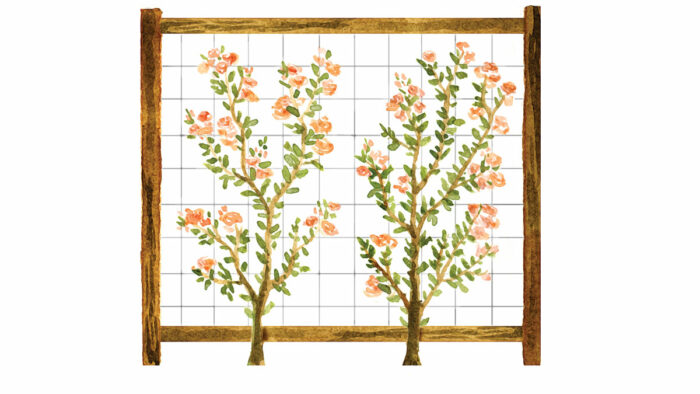 Are you looking to add interesting height to your garden, camouflage a view, or bring life to a barren zone? Check out these structural strategies, all of which come in numerous shapes, sizes, and materials.
Trellises work well against walls and fencing
From wooden lattice to galvanized panels to lashed bamboo, trellises provide the support needed to train mild to moderately vigorous climbers against a wall or fence. Just be sure to allow room for airflow between trellis and wall for the sake of both. Trellises can also be spanned between sturdy posts to screen an area or create an attractive boundary or backdrop with honeysuckles or other densely growing vines.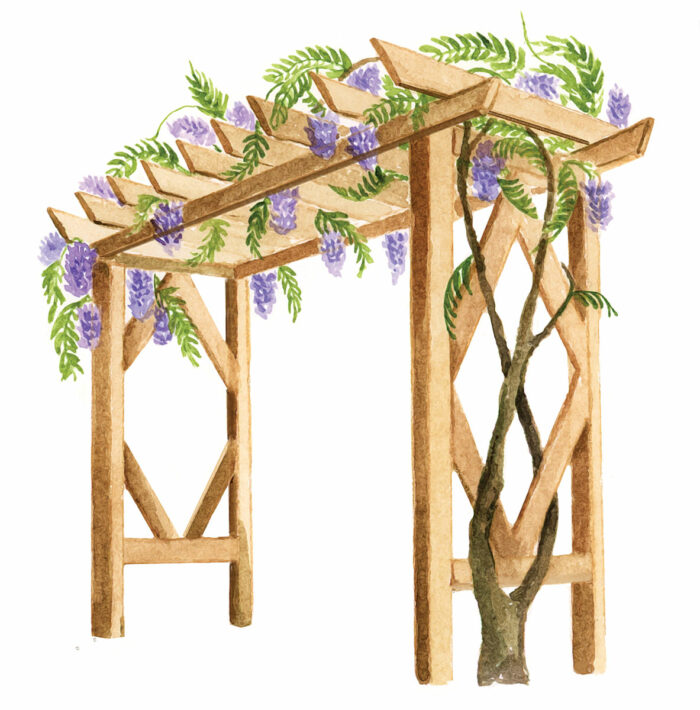 Arbors and pergolas enhance paths and patios
If you're looking to create some ambience, shade, or charm, freestanding structures can be great additions to the garden. When constructed with beefy posts (at least 4 inches square), they're also an excellent choice for supporting hefty vines like wisteria. For smaller arbors, more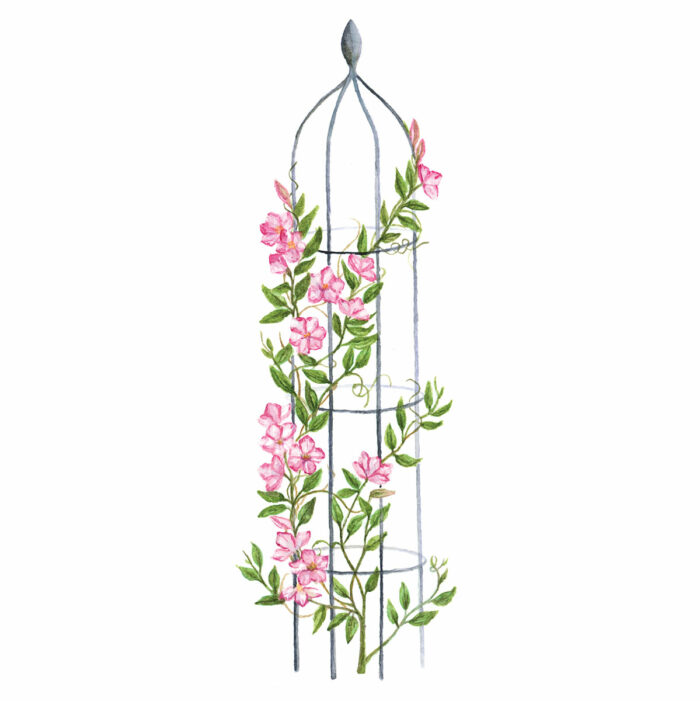 Obelisks add height to planting beds and containers
Nothing beats an obelisk when it comes to adding instant height to a scene. An obelisk can often be decorative even without a vine. Depending on the size, these structures can easily be placed in beds and containers for gentler climbers like clematis or passionflower. Plus, when you're ready to change things up, obelisks can be moved readily around the garden.
---
Dan Long is the owner of Brushwood Nursery, a mail-order plant resource in Athens, Georgia, that specializes in vines and climbers.
Illustrations: Jessica Daigle