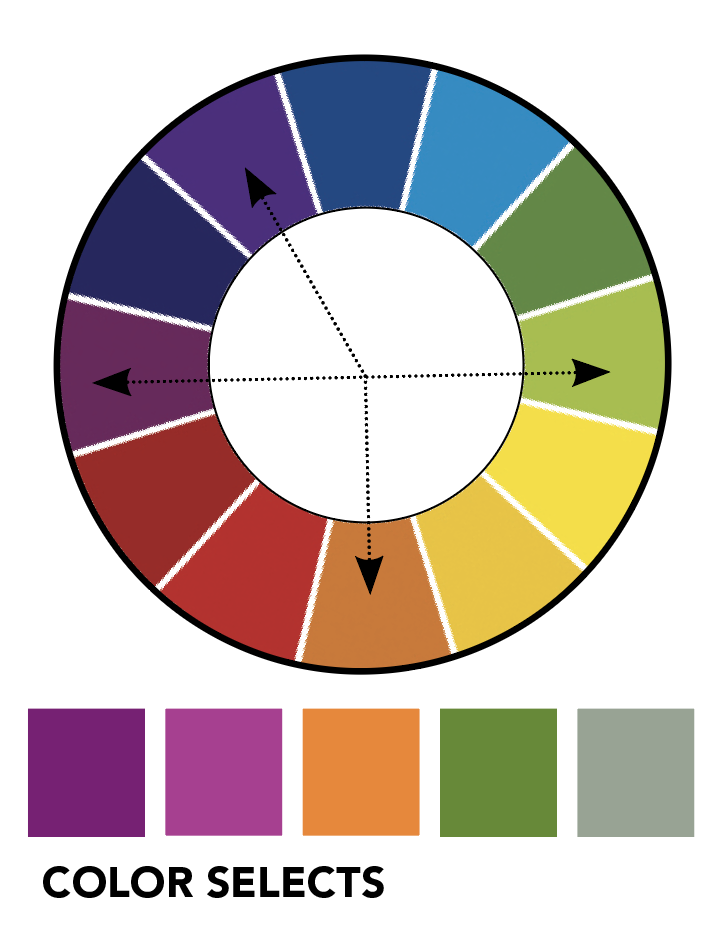 Because color is so personal, it's often one of the easiest design elements to nail down; people immediately know which colors they like and dislike. However, when choosing your garden color palette, don't forget to consider the mood or atmosphere you wish to evoke. Cool colors have a calming effect, while warm colors grab your attention and elicit feelings of excitement.
When it came to color for this garden, the homeowners and I knew we wanted it to transport visitors to a peaceful, natural-looking paradise with some splashes of excitement. To achieve this, we looked to the surrounding area (a meadow) for inspiration and echoed its subdued palette, being sure to include contrasting hues and small pops of color. The palette consists of purples, silvers, pinks, oranges, and, of course, many shades of green, as well as touches of light blues, whites, and dark red for soothing and dramatic effects.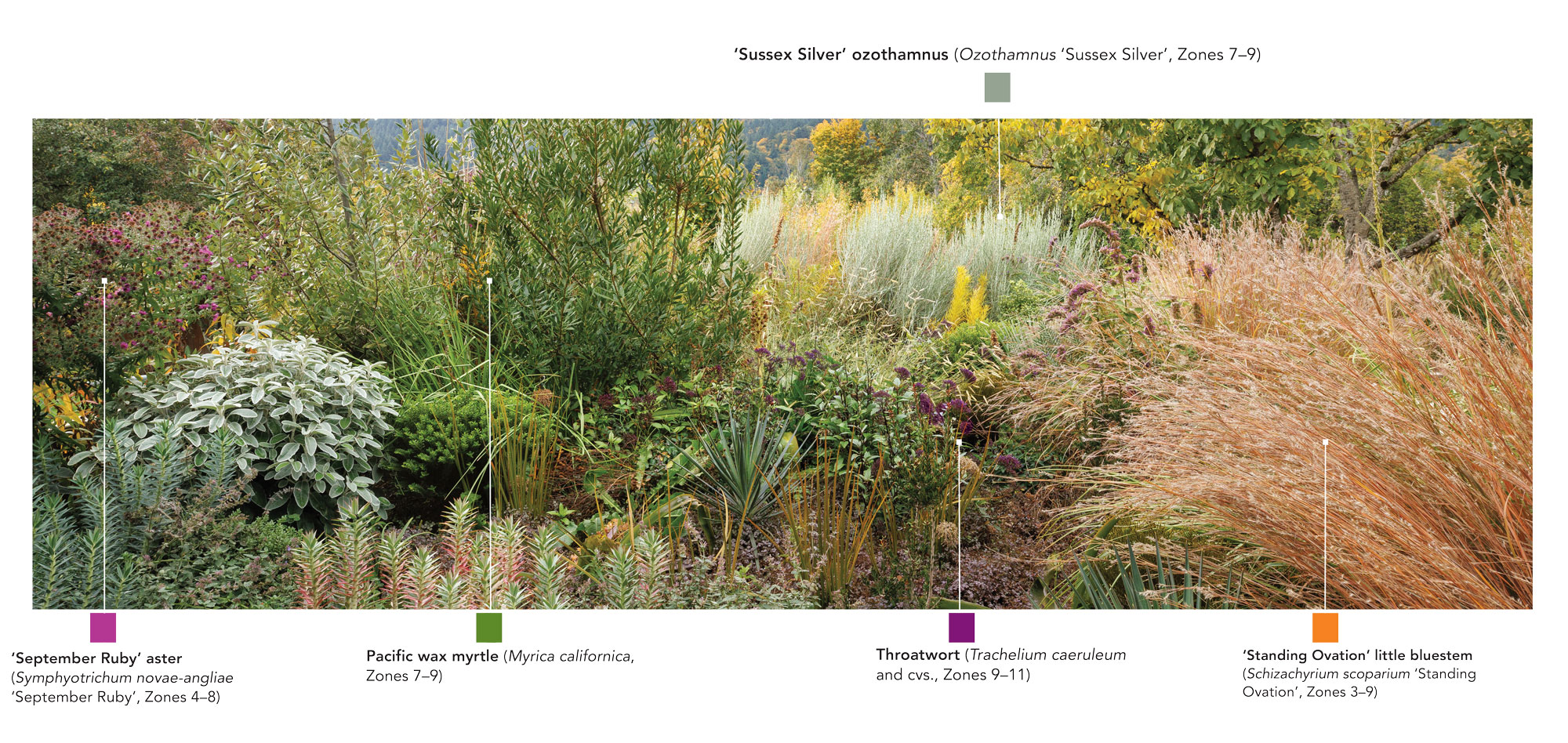 Silver is a neutral color that goes with everything
You know that friend who can easily mingle with everyone at a party? That is silver in a garden. It is also fantastic at emphasizing and complementing a plant's texture, with its iridescent qualities and striking shadows as the light changes throughout the day. Without dynamic silver plants like artemisias and 'Sussex Silver' ozothamnus in the mix, I think many plantings in this garden would just fall flat.
Main plant
'Sussex Silver' ozothamnus (Ozothamnus 'Sussex Silver', Zones 7–9)
Another option
'Sea Foam' artemisia (Artemisia 'Sea Foam', Zones 4–10)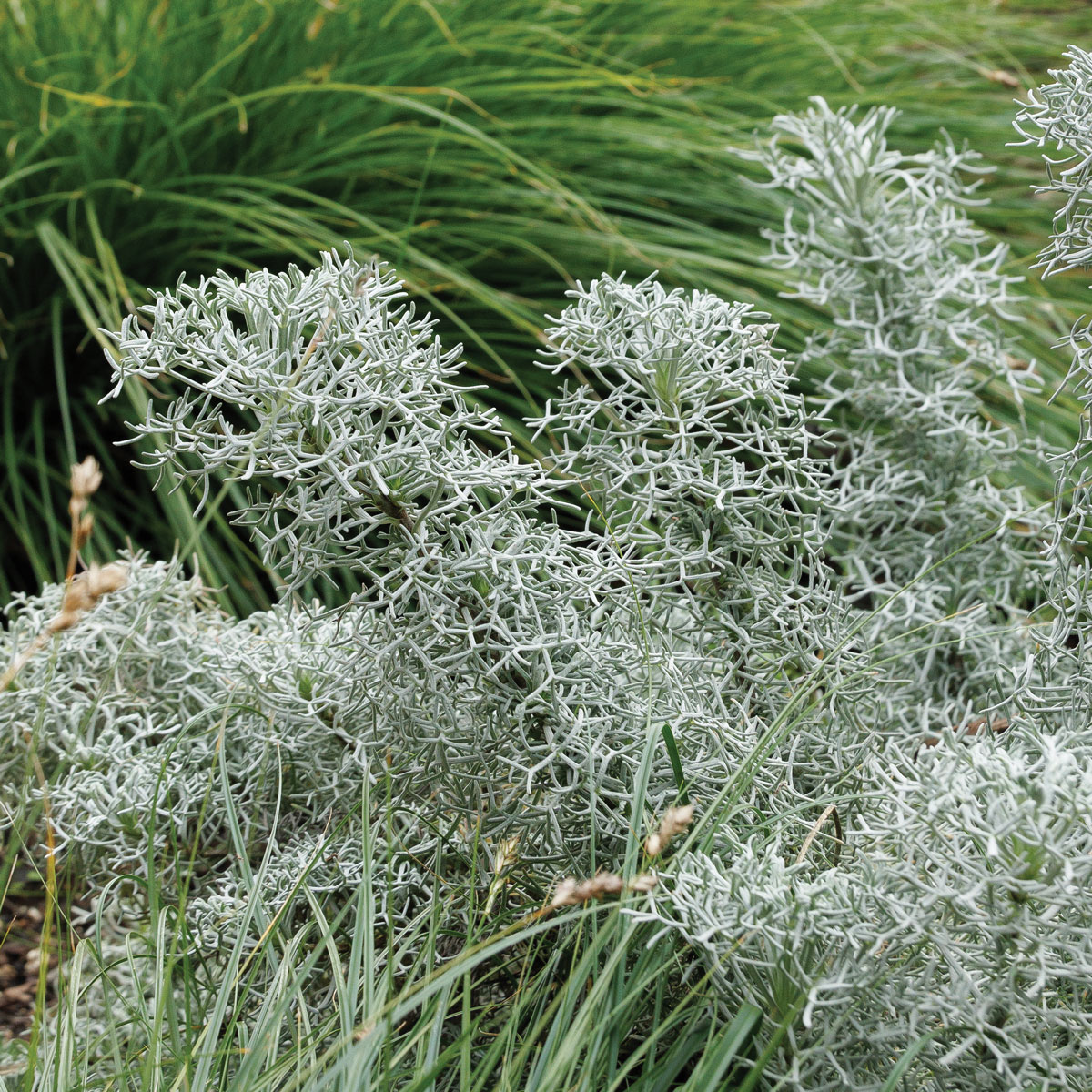 Pops of pink add a cheerful touch
Although very pale pink can read as calming, deeper pinks infuse a scene with cheerful color. Too much, though, can look artificial and overly intense. Magenta-pink asters are great for adding a glow in late summer when the garden is starting to go to sleep, while medium-pink-flowering plants such as Joe Pye weeds provide a balanced, more natural-looking color-family echo.
Main plant
'September Ruby' aster (Symphyotrichum novae-angliae 'September Ruby', Zones 4–8)
Another option
'Little Joe' Joe Pye weed (Eutrochium dubium 'Little Joe', Zones 3–9)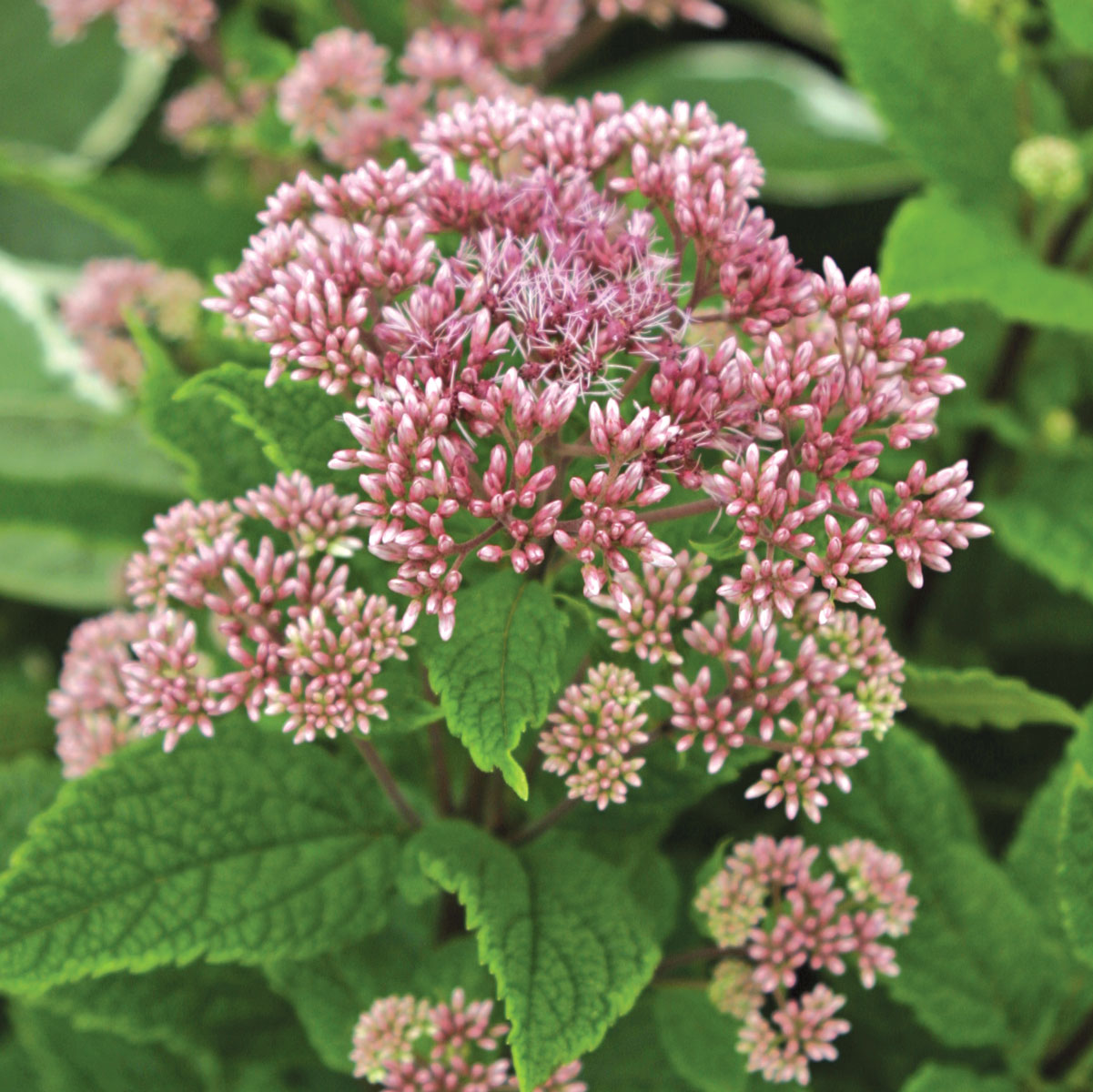 Green is the king of backdrops and transitions
Because it is everywhere in nature, green is sometimes overlooked for its design value. As Mother Nature's ultimate backdrop color, green helps draw attention to and buffer neighboring colors. It is fun to play with different greens displayed in various leaf shapes and forms. The toothed bluish-green leaves of honey bush serve as a great transition color for silver while providing an intriguing form and texture.
Main plant
Pacific wax myrtle (Myrica californica, Zones 7–9)
Another option
Honey bush (Melianthus major and cvs., Zones 8–11)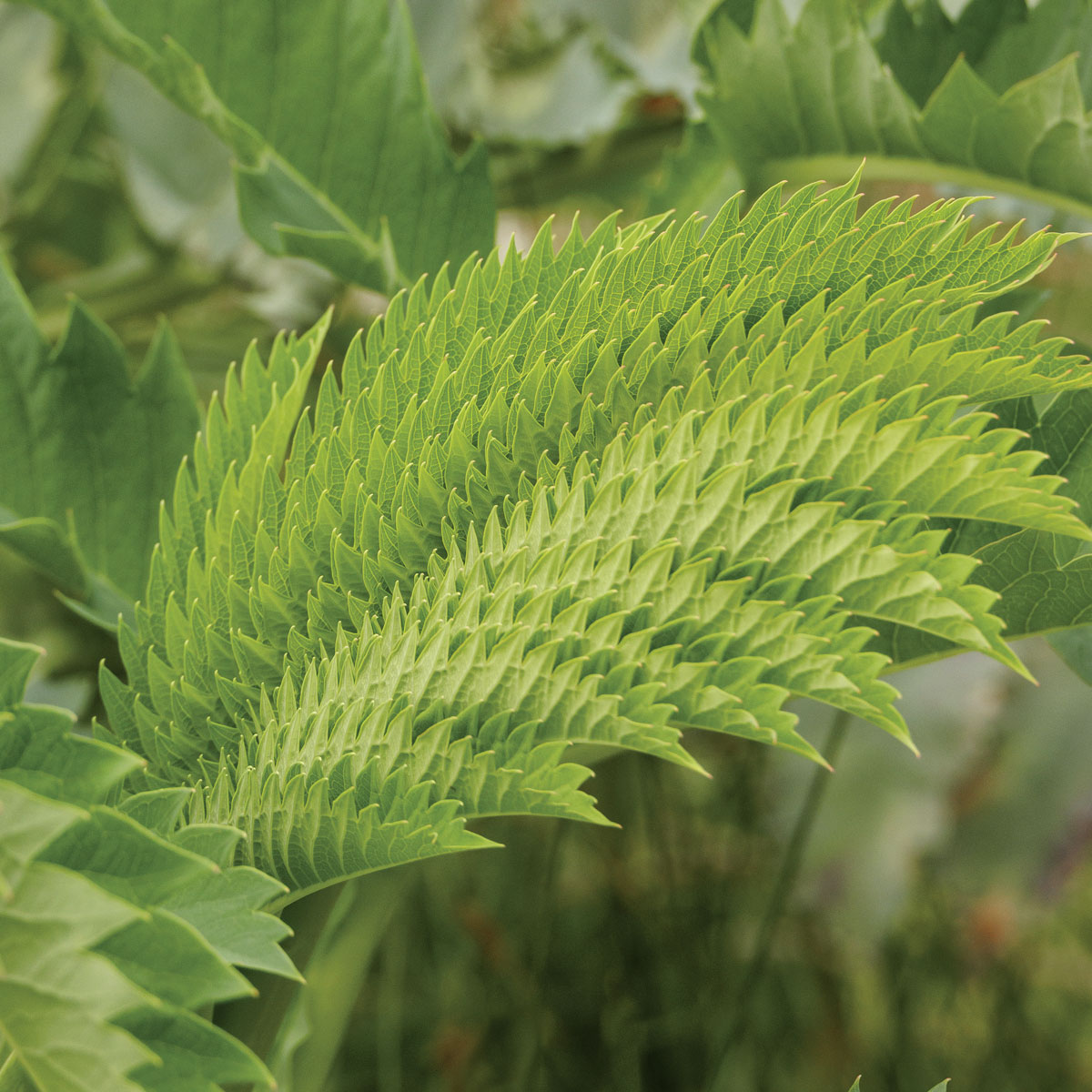 Purple works great as a unifier and for contrast
As a secondary hue on the color wheel, purple is an excellent unifier when threaded through a garden. It plays nicely with other colors. My favorite use of purple is in its darkest (nearly black or deep burgundy) forms. Darkly shaded flowers are dramatically wonderful, but foliage like that of Black Scallop® ajuga is indispensable as a long-lasting contrasting element for the many variations of green found in the landscape.
Main plant
Throatwort (Trachelium caeruleum and cvs., Zones 9–11)
Another option
Black Scallop® ajuga (Ajuga reptans 'Binblasca', Zones 4–9)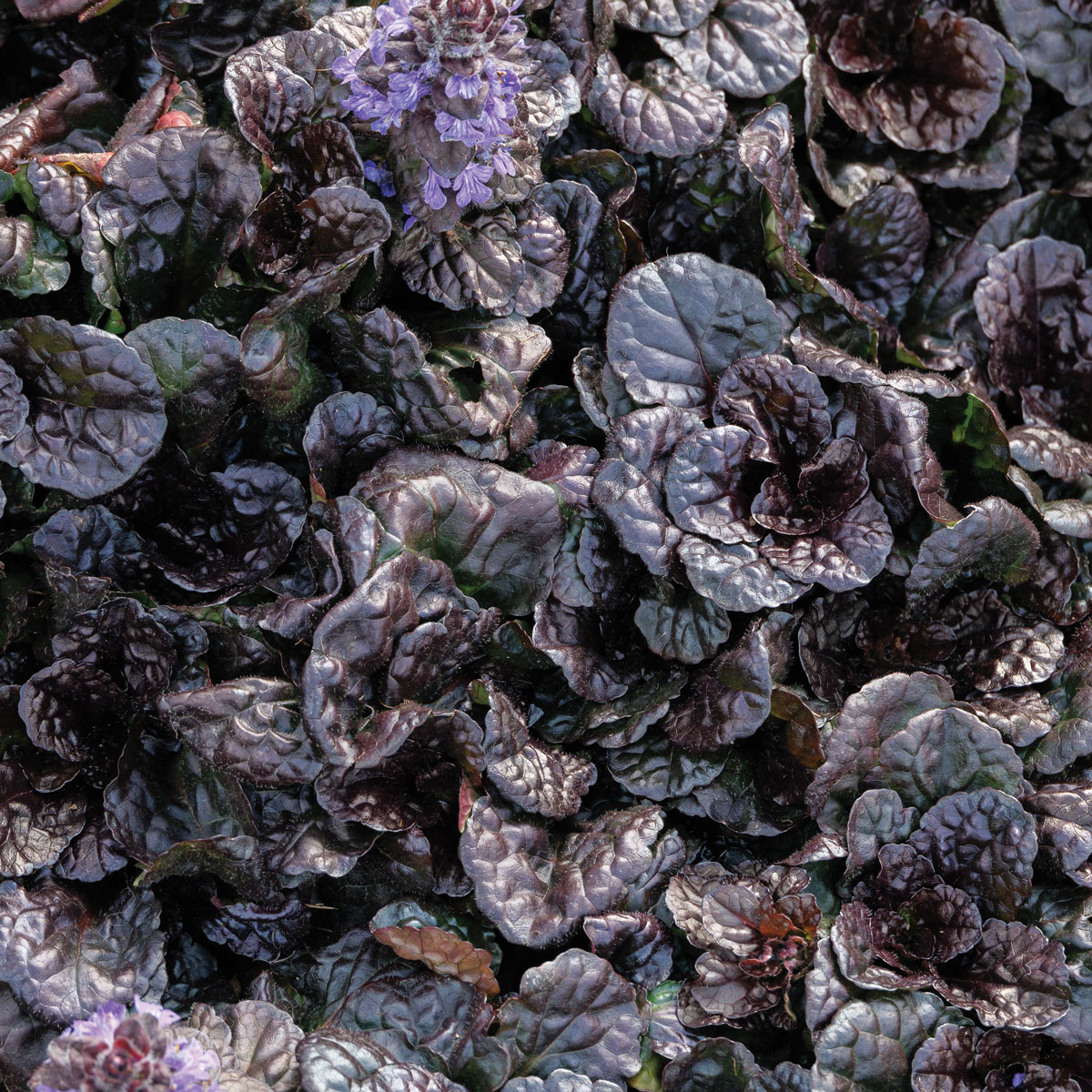 Splashes of orange brighten any scene
I love orange because it is a bright, happy color without being too garish. When combined with silver, it also evokes a sense of the desert landscape and transports you to a sunny locale—a perfect application in this dry garden. Some ornamental grasses pop with orange fall color. In summer, 'Mango Popsicle' red-hot poker provides stunning orange flowers that work well in many design motifs.
Main plant
'Standing Ovation' little bluestem (Schizachyrium scoparium 'Standing Ovation', Zones 3–9)
Another option
'Mango Popsicle' red-hot poker (Kniphofia 'Mango Popsicle', Zones 6–9)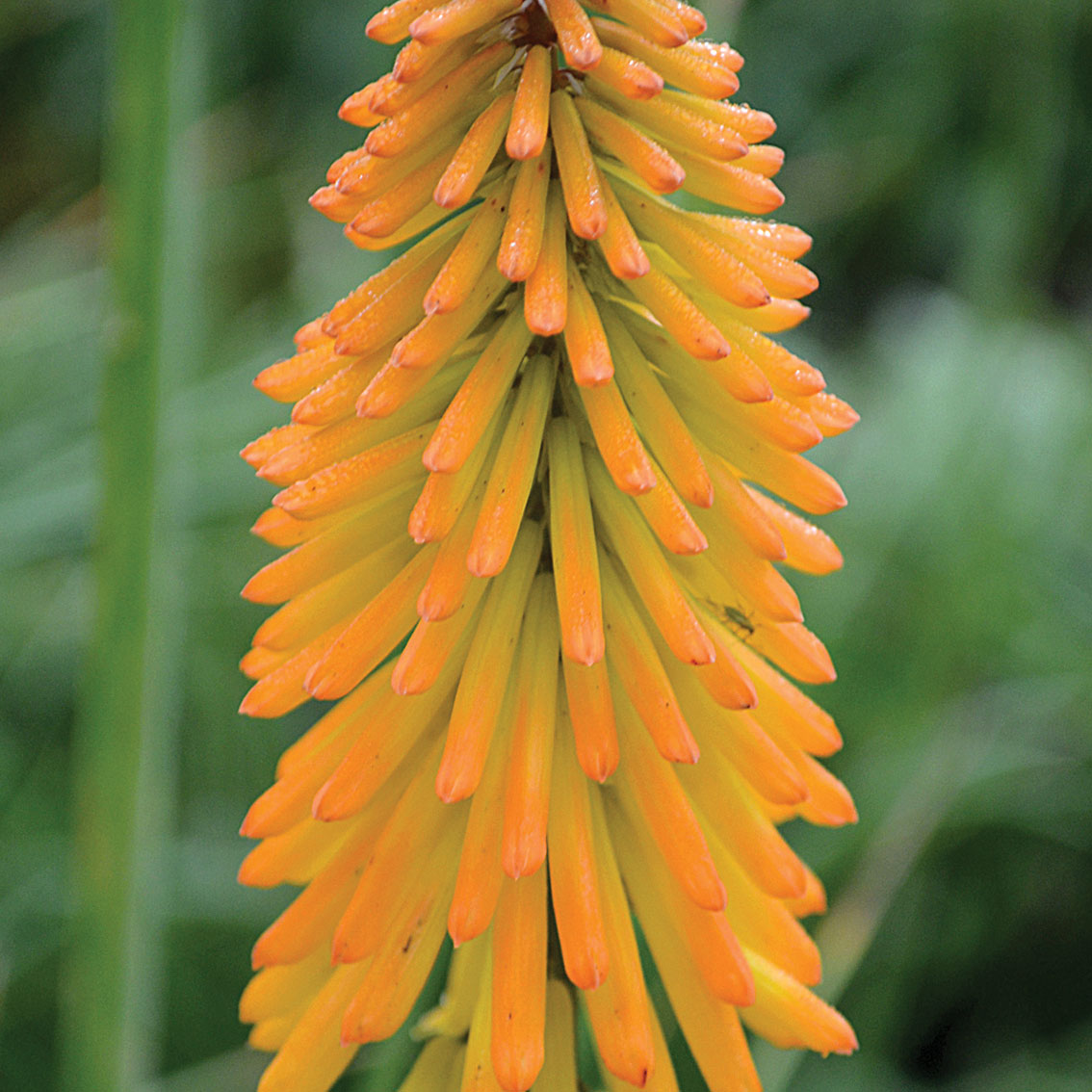 ---
Wesley Younie is an artist and landscape designer who transforms landscape "canvases" into beautiful, functional, and sustainable works of art in the greater Portland, Oregon, area.