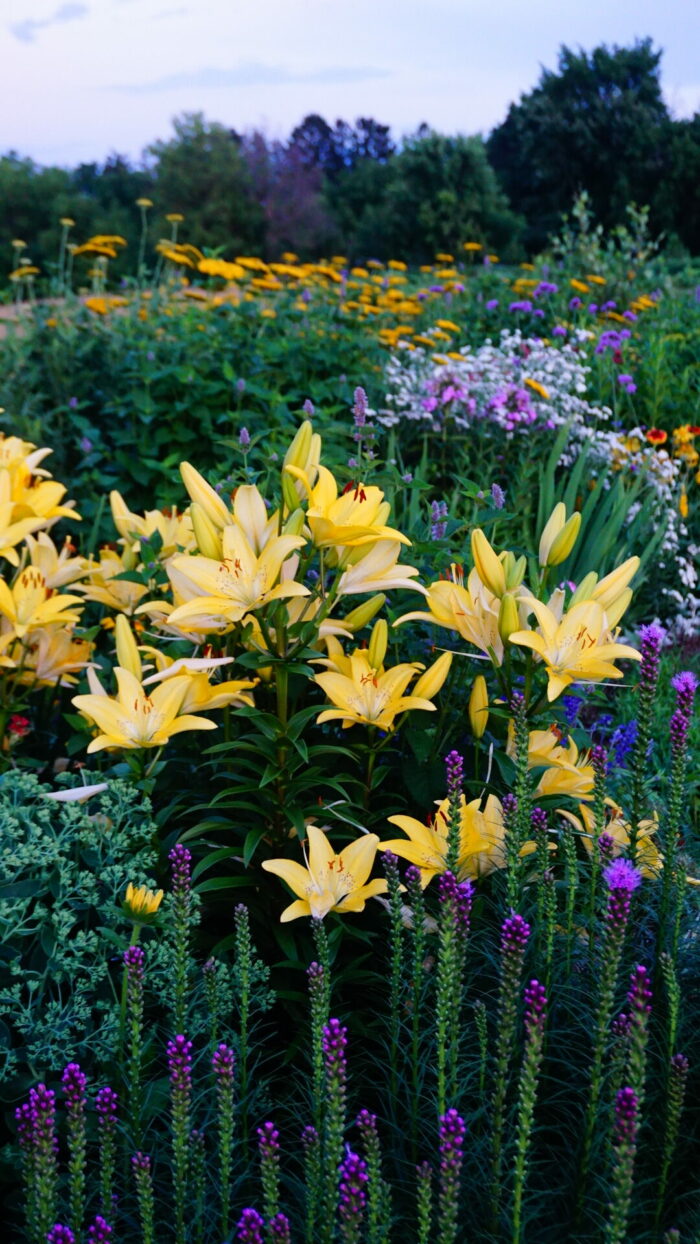 Today's photos come from Hannah Miller.
Hi GPOD people! I am an organic vegetable farmer alongside my husband and four kids in southeastern Minnesota, near Rochester. My passion is my flower beds near our home, which we built four years ago from a total blank slate when it came to landscaping. I love to start perennials from seed to save money, and I also start lots of annuals each year for continuous color. Our winters are long, but the summers make up for it. Some of my new favorite annuals include the Zinnia Profusion Series, which you will see bordering many of my beds, as well as Victoria blue salvia.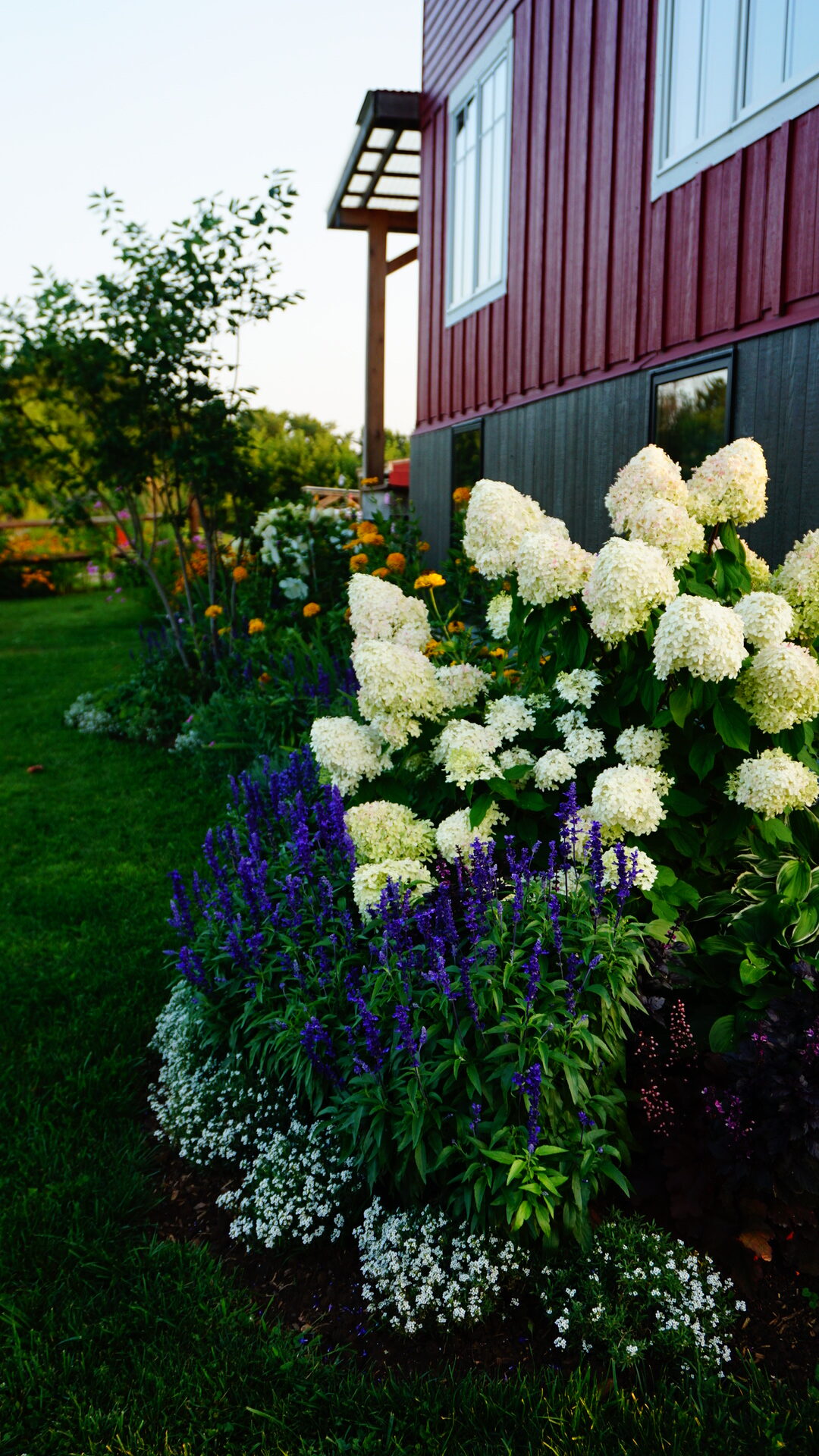 A dramatic white hydrangea (Hydrangea paniculata, Zones 3–8) complements some Victoria blue salvia (Salvia farinacea 'Victoria Blue', Zones 8–10 or as an annual).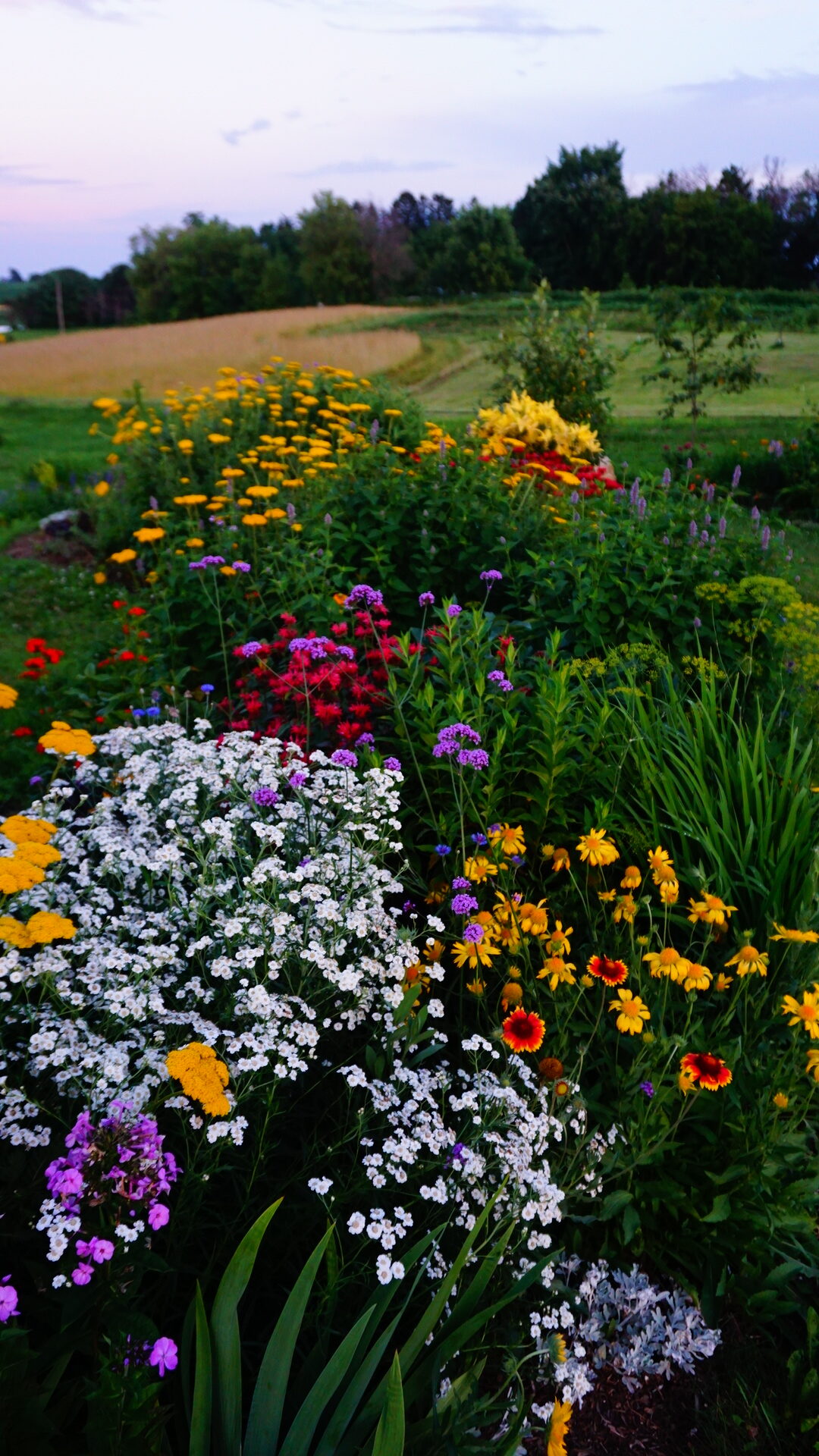 Plantings in bright, primary colors, with the backdrop of farm fields beyond.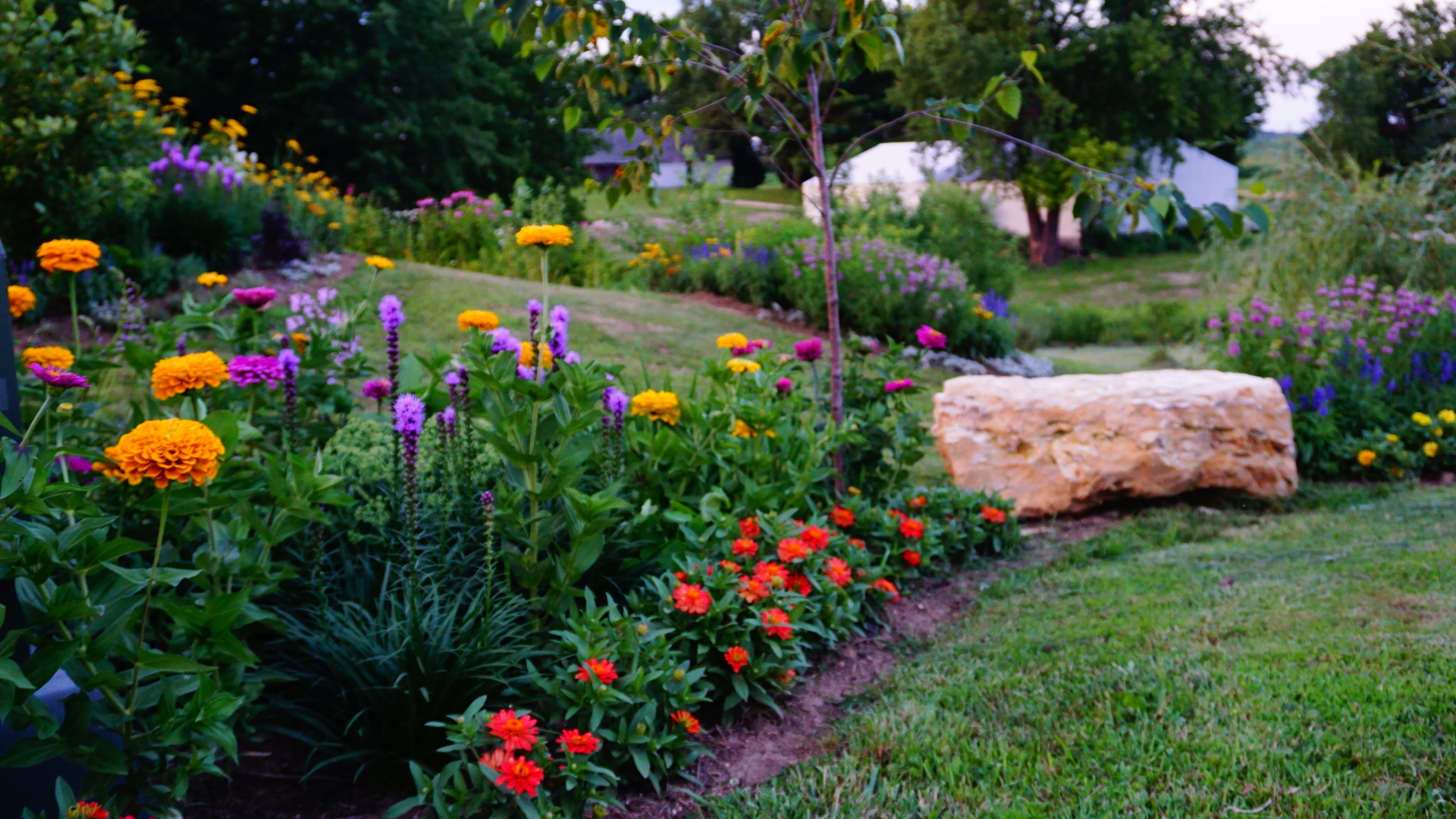 The low-growing zinnias from the Zinnia Profusion Series (Zinnia × marylandica, annual) edging this bed are shorter and more disease resistant than the old-fashioned zinnias (Zinnia elegans, annual) growing behind them.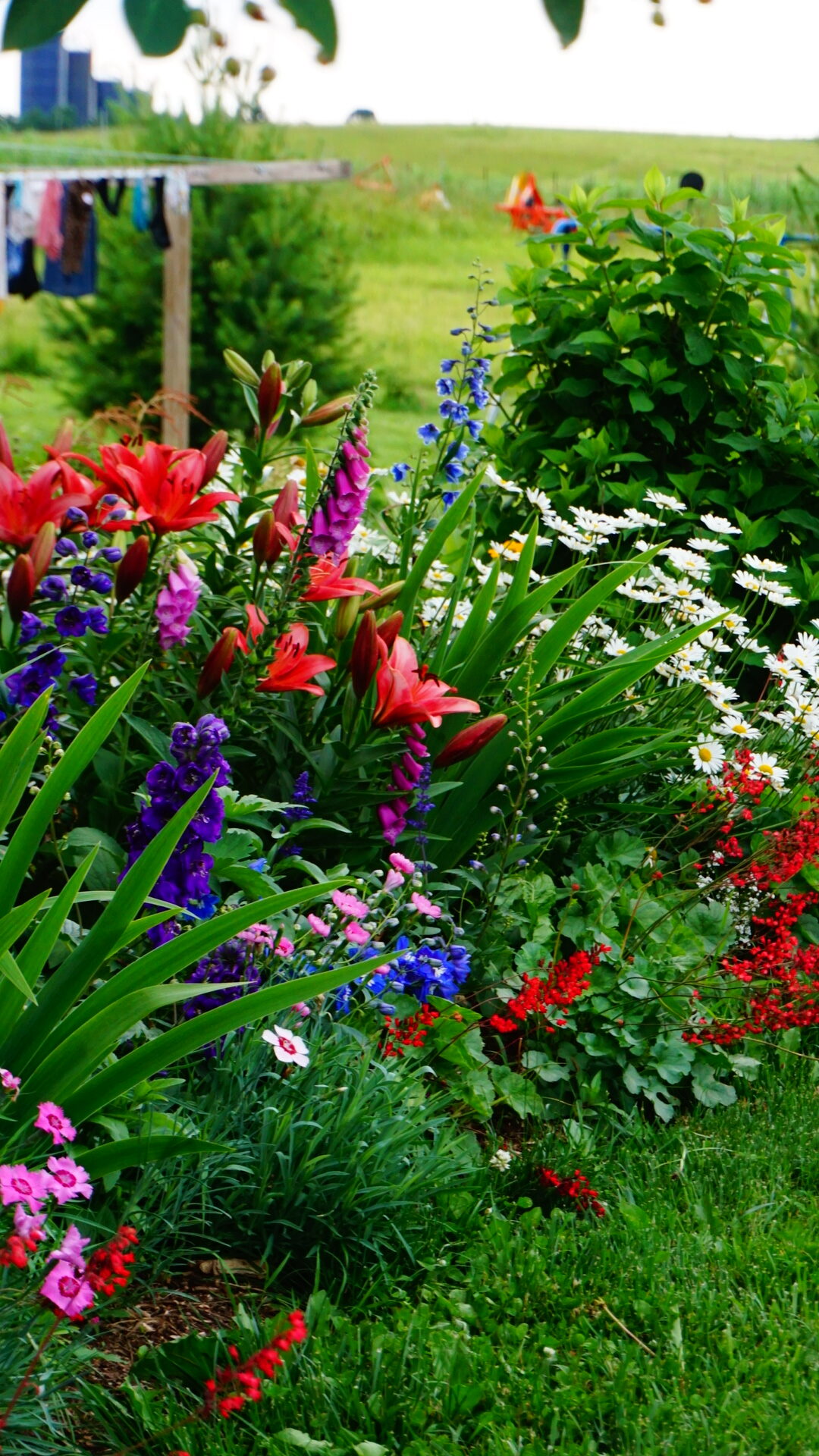 Though we most often think of heuchera as plants grown for colorful foliage, the species Heuchera sanguinea (Zones 3–8) has spikes of showy bright red flowers in summer. Here they form the edge of the bed, backed up by a mass of taller perennials blooming their heads off.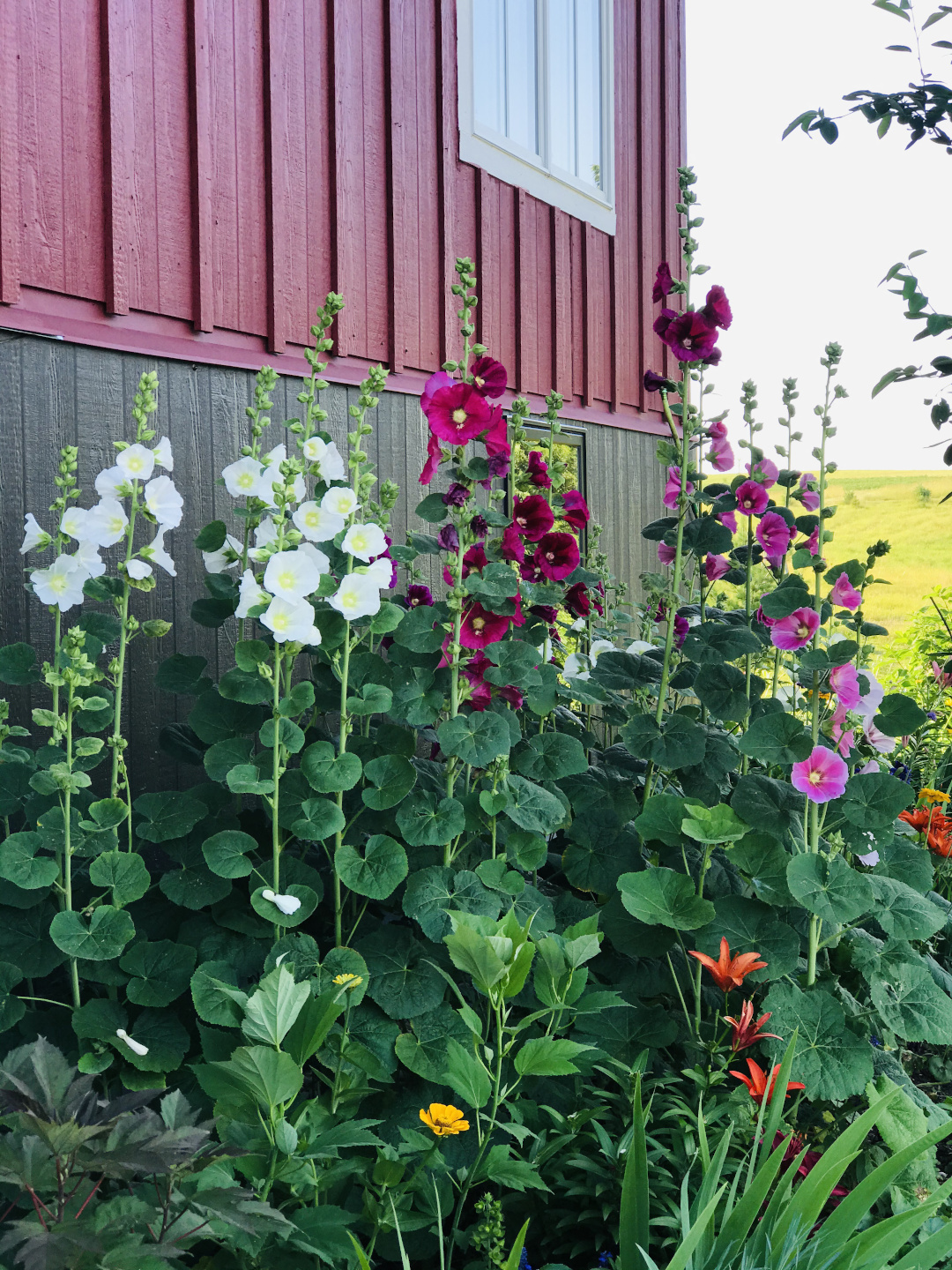 Hollyhocks (Alcea rosea, Zones 2–10) are old-fashioned flowers that look great in any garden. The plants are biennial or short-lived perennials, but they often self-sow year after year. They can be prone to a disease called rust, especially in humid climates, but when happy they are one of the most beautiful flowers out there.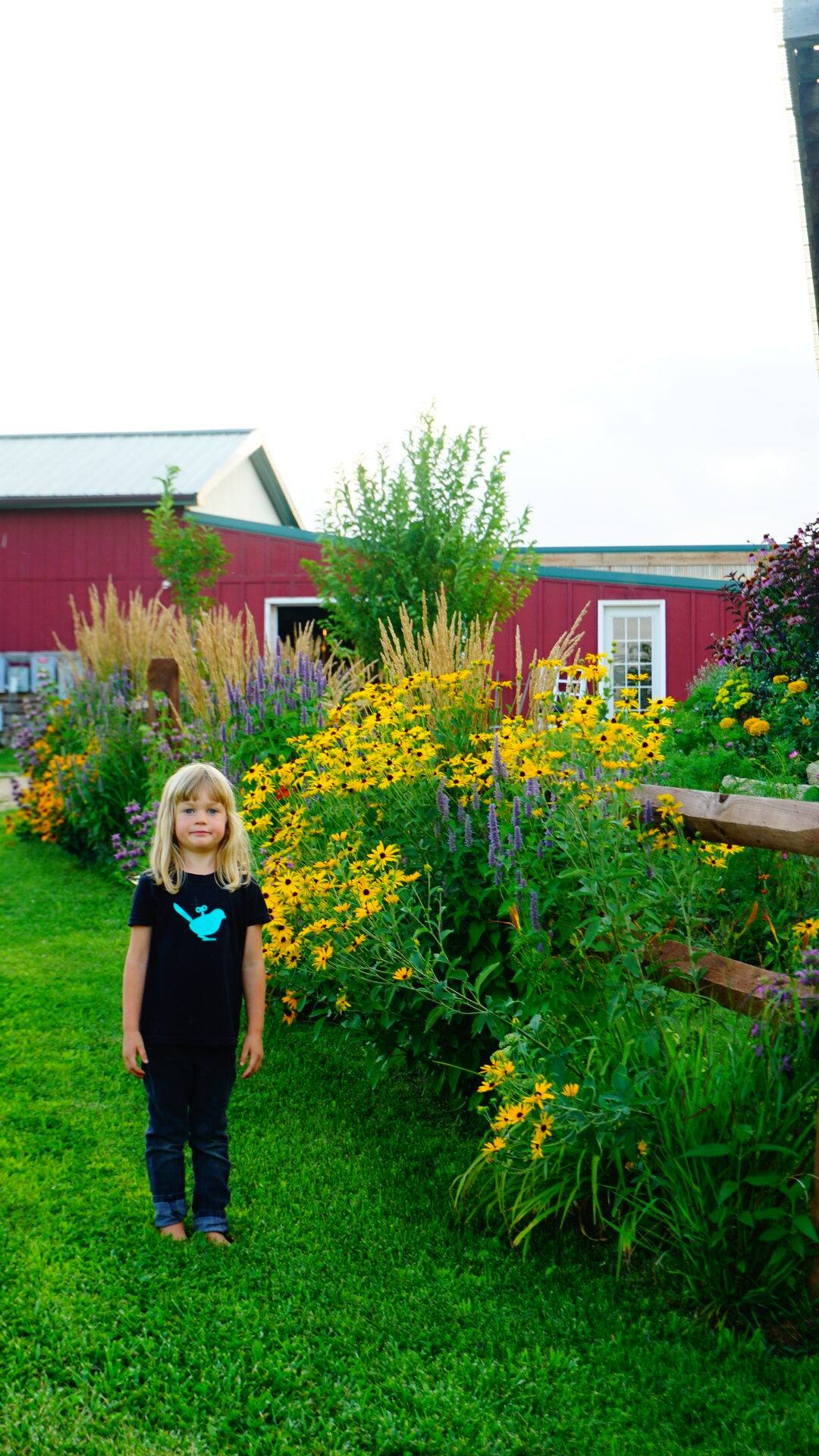 One of Hannah's children is dwarfed by tall, flowering perennials.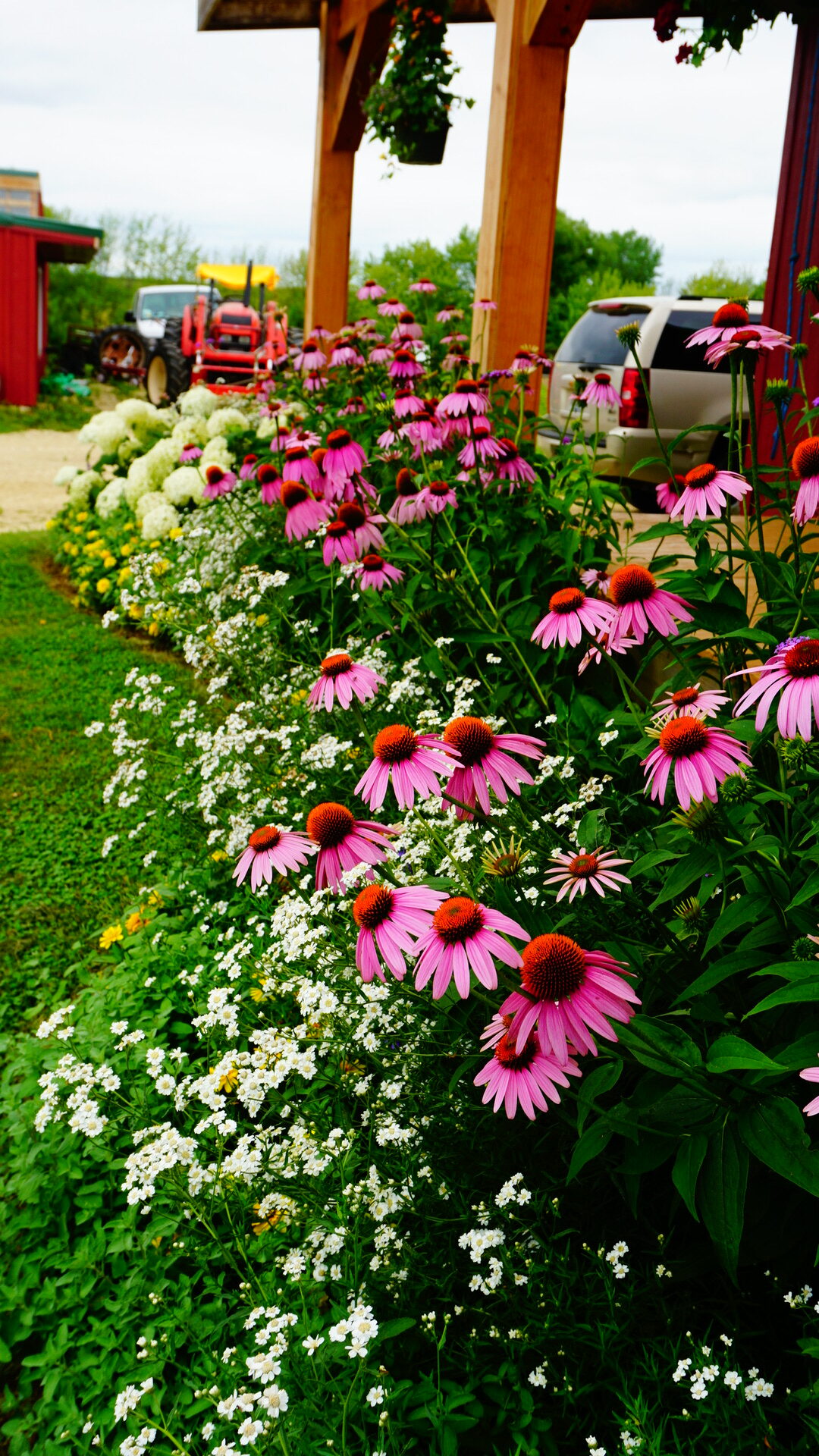 A big mass of purple coneflowers (Echinacea purpurea, Zones 3–8).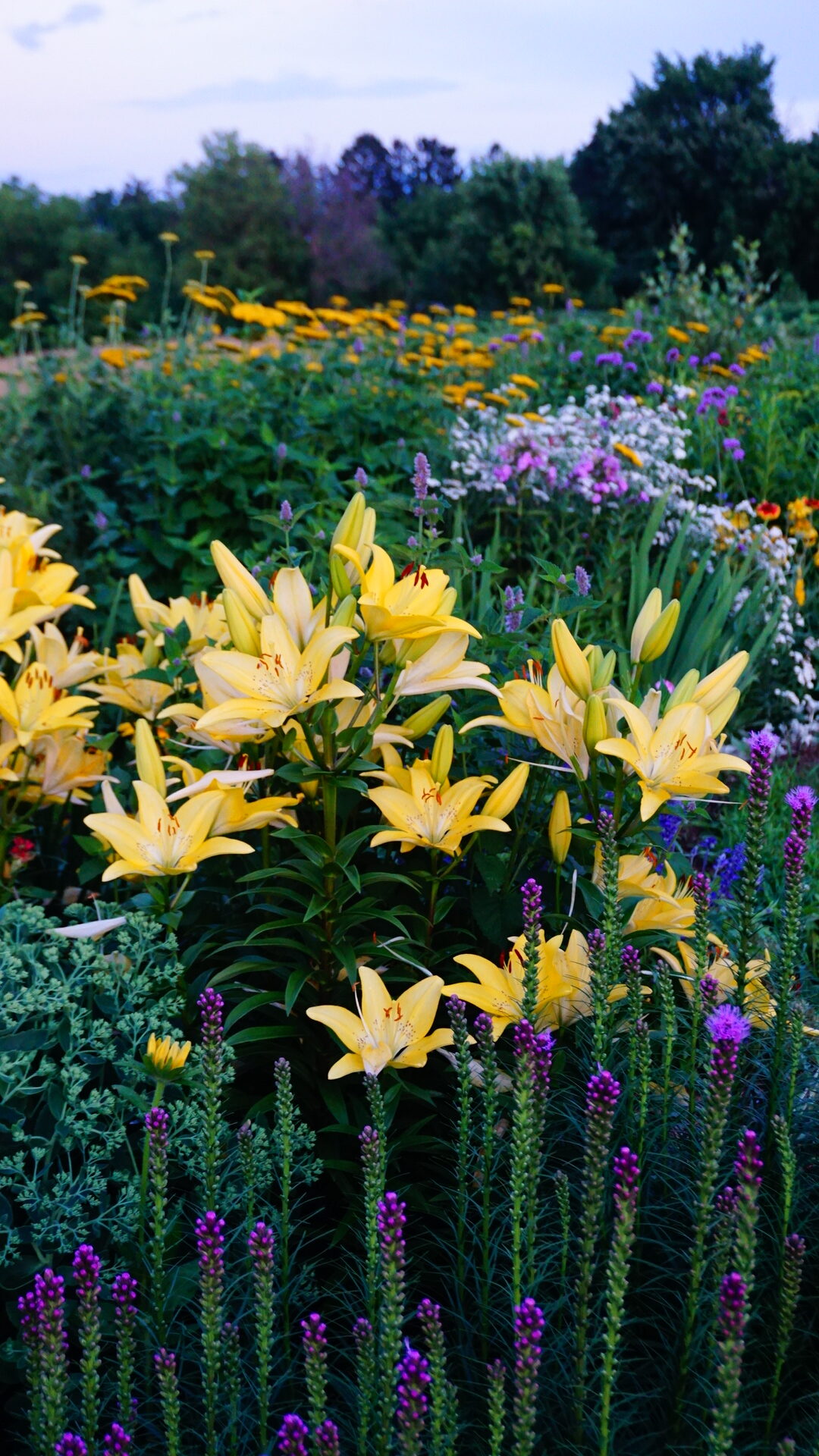 Soft yellow Asiatic lilies (Lilium hybrid, Asiatic group, Zones 4–9), with spikes of blazing star (Liatris spicata, Zones 3–9) just coming into bloom in front.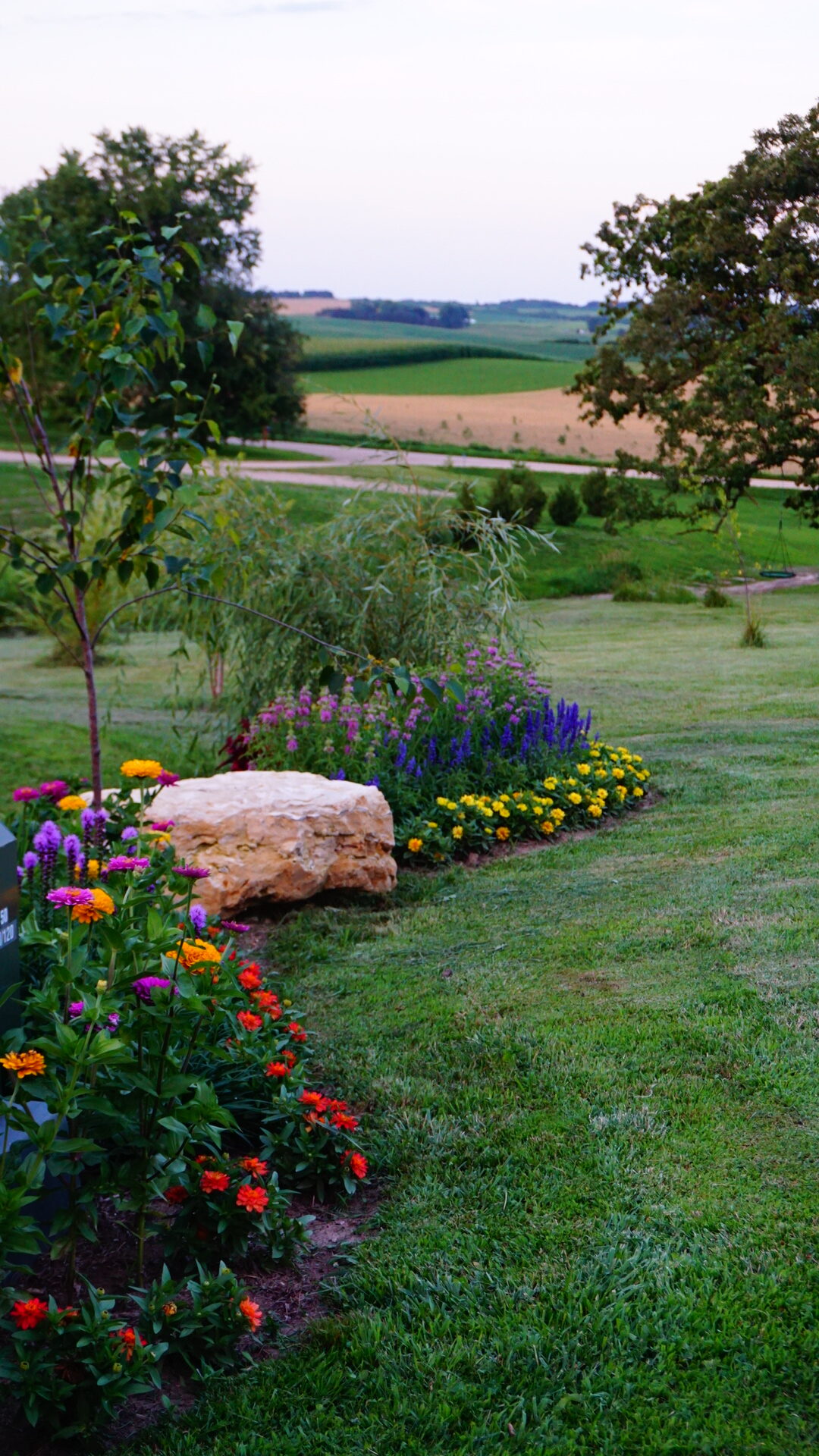 A view of the garden looking out onto the farmland beyond.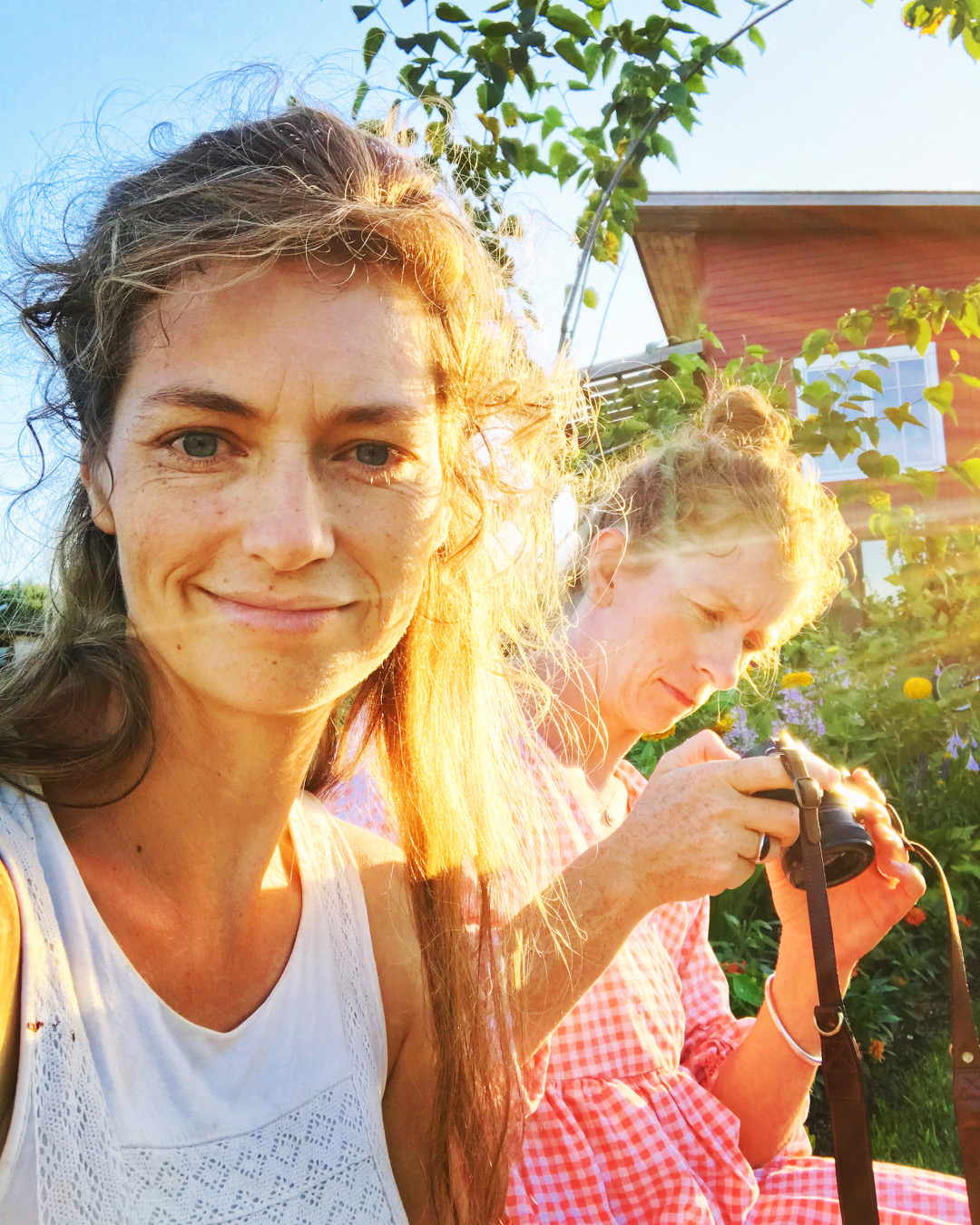 The gardener in her natural habitat.
If you want to see more of Hannah's beautiful garden, check out her instagram: @hannahs_garden_journal
Have a garden you'd like to share?
Have photos to share? We'd love to see your garden, a particular collection of plants you love, or a wonderful garden you had the chance to visit!
To submit, send 5-10 photos to [email protected] along with some information about the plants in the pictures and where you took the photos. We'd love to hear where you are located, how long you've been gardening, successes you are proud of, failures you learned from, hopes for the future, favorite plants, or funny stories from your garden.
If you want to send photos in separate emails to the GPOD email box that is just fine.
Have a mobile phone? Tag your photos on Facebook, Instagram or Twitter with #FineGardening!
You don't have to be a professional garden photographer – check out our garden photography tips!
Do you receive the GPOD by email yet? Sign up here.