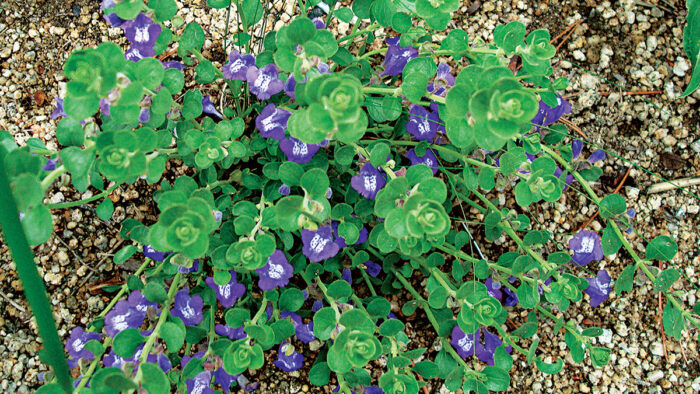 Growing native plants is the gardening equivalent of having your cake and eating it too. Not only are these plants beautiful and more likely to thrive in your landscape, they also play a crucial role in sustaining the living landscape for pollinators, birds, and other animals.
For their seemingly endless benefits, it's always worth adding another native plant to your garden. Below, find native plants for the Northern Plains that will please human, animal, and insect guests in your garden.
---
1. Fremont's Clematis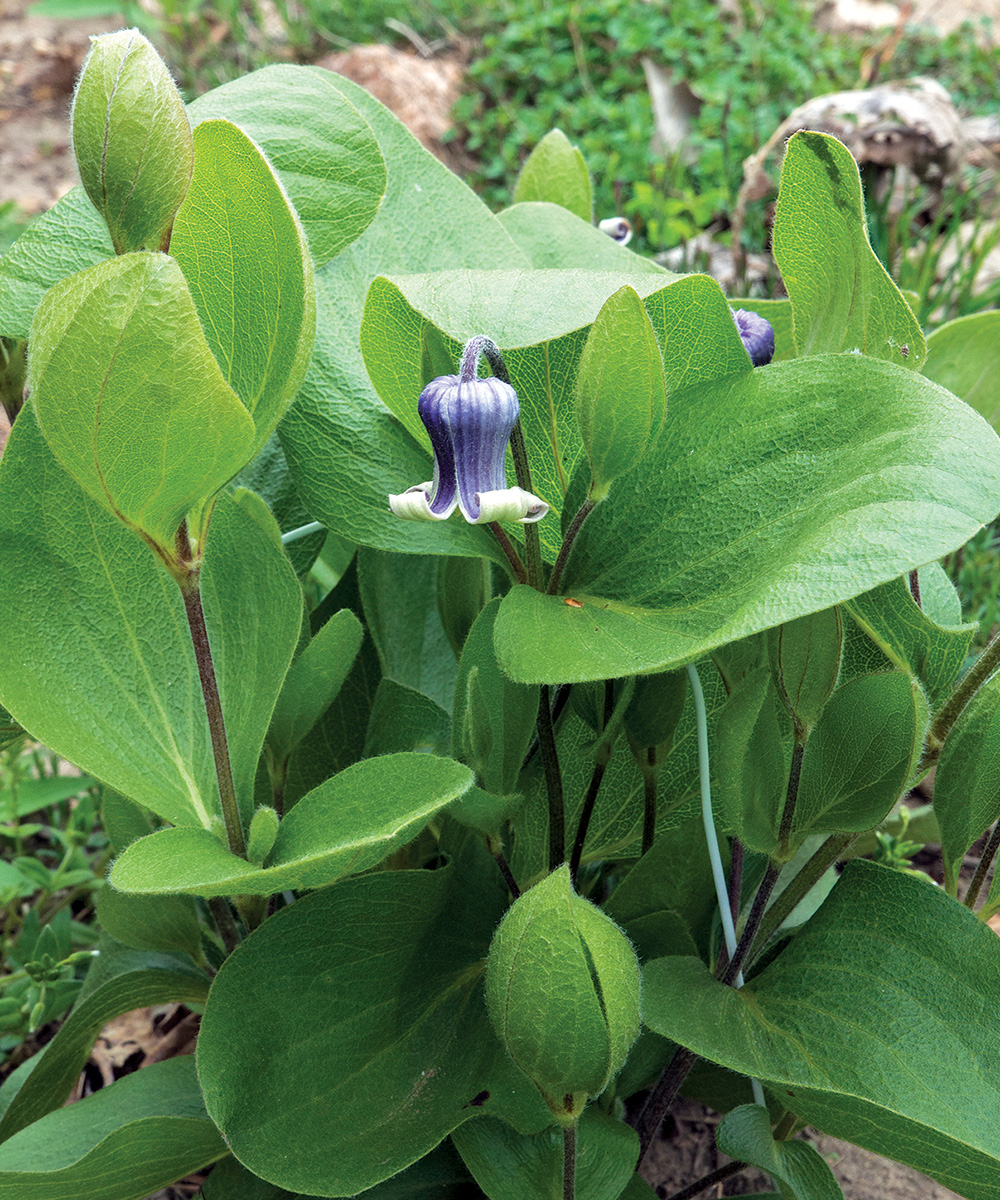 Name: Clematis fremontii
Zones: 4–7
Size: 12 to 18 inches tall and 9 to 12 inches wide
Conditions: Full sun to partial shade; well-drained soil
Though we think of clematis as vines, there are a number of non-vining species within this worldwide genus. Fremont's clematis is an herbaceous perennial that sends up robust clusters of stems from a woody crown topped with grayish-purple flowers in May and June. Everything about this dramatic plant is ornamental: leathery ovate leaves; nodding, bell-shaped flowers; and seed clusters tipped with long, curled styles. It is native to rocky prairies and glades in Kansas, Nebraska, and Missouri.
2. Fremont's Evening Primrose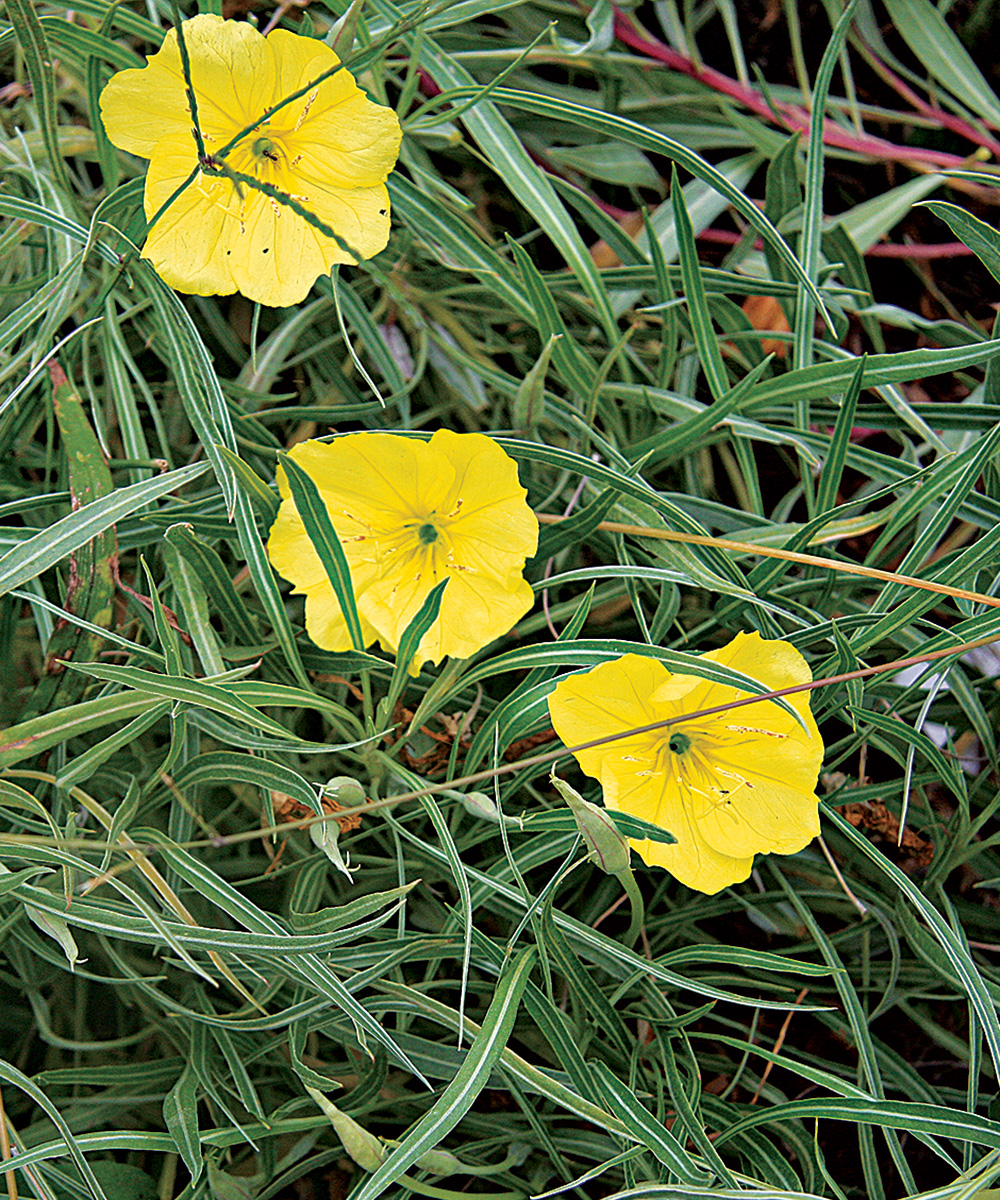 Name: Oenothera macrocarpa ssp. fremontii and cvs.
Zones: 4–7
Size: 10 inches tall and 15 inches wide
Conditions: Full sun; well-drained soil
This compact western subspecies of the widely grown Missouri evening primrose (O. macrocarpa, Zones 3–7) has a more refined bearing than its often-sprawling cousin. Its fine-textured, silvery foliage provides an attractive backdrop for abundant, 3-inch-wide flowers, which bloom in May and June. Individual flowers will open at dusk and then fade the next morning, making the plant a favorite fueling stop for night-flying hawkmoths. This plant is well adapted for low-water landscapes of the Great Plains and Rocky Mountains. Available cultivars include 'Lemon Silver' and 'Shimmer'.
3. Prairie Skullcap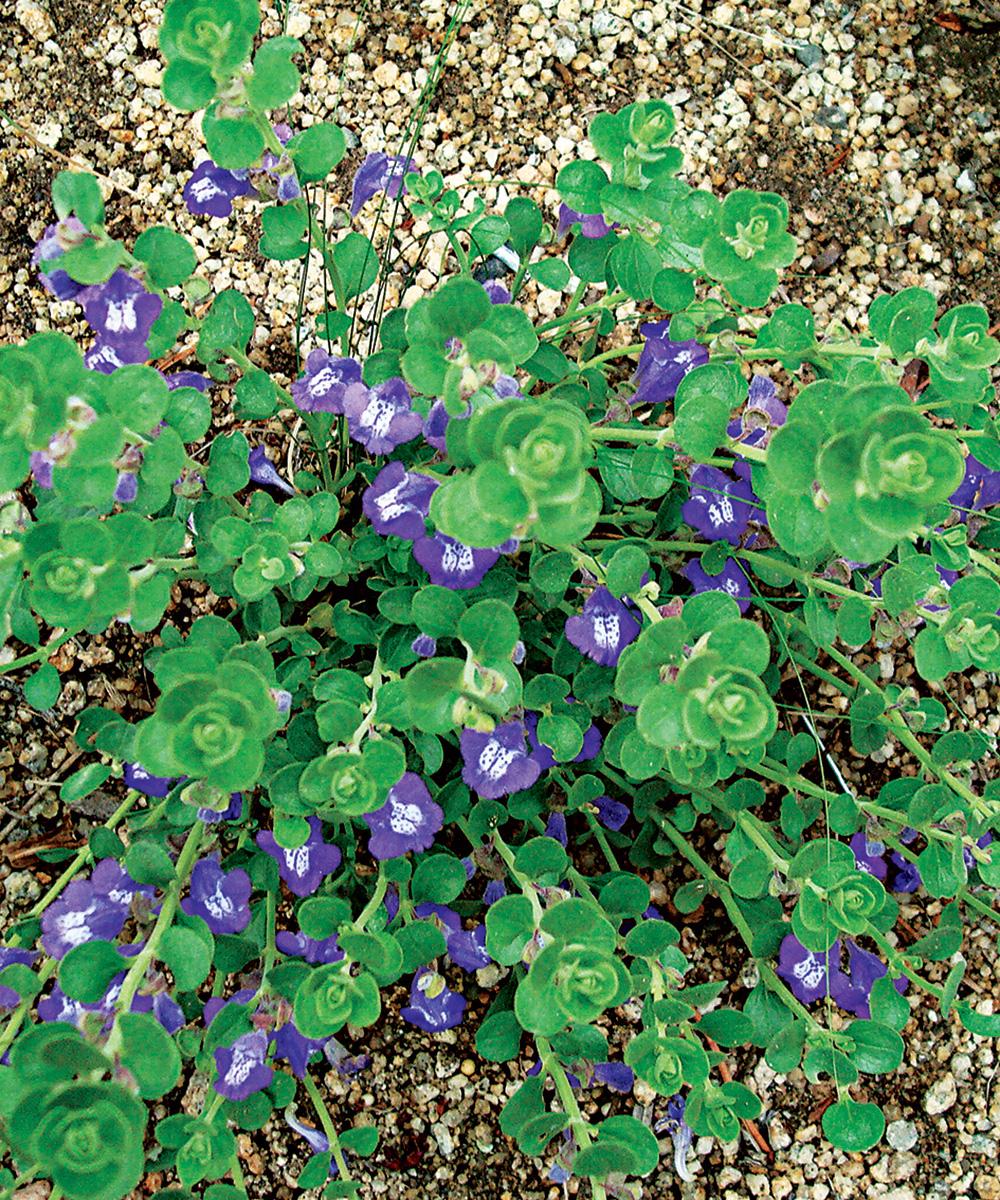 Name: Scutellaria resinosa and cvs.
Zones: 4–9
Size: 8 to 12 inches tall and 10 to 14 inches wide
Conditions: Full sun; well-drained soil
Plantsman Claude Barr described this as a plant "of great charm and perfect garden behavior." This densely branched, semi-shrubby member of the mint family ranges from central Texas northward into Kansas. It has gray-green, boxwood-like foliage and produces abundant flowers over a long season, from May into July. Its flowers are a deep violet blue with a touch of white on the lower lip, produced two per node on the upper portions of wiry stems. 'Smoky Hills' is a selection with larger size and improved longevity, originally collected in the Smoky Hills region of Kansas.
4. Shortstem Spiderwort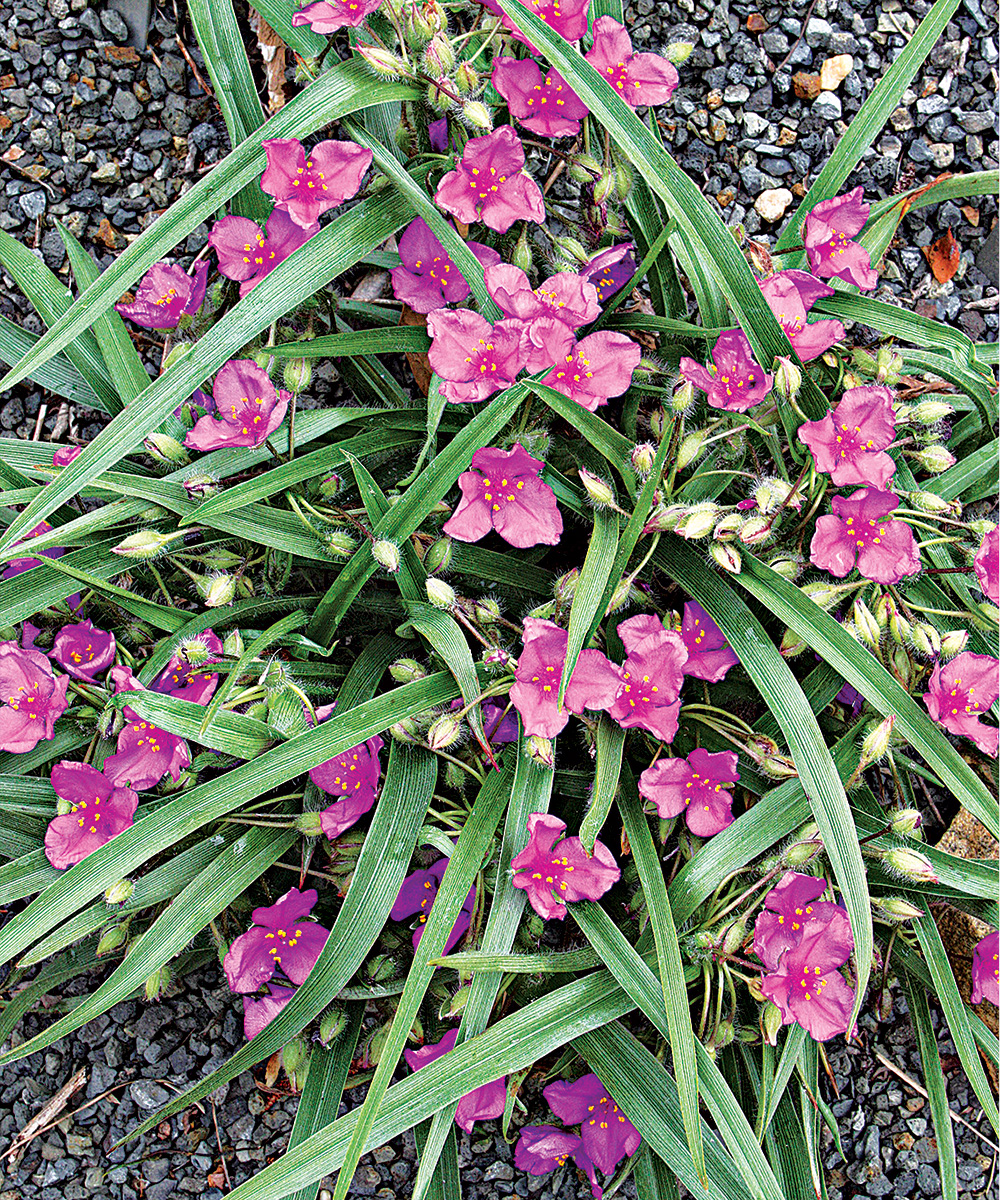 Name: Tradescantia tharpii
Zones: 4–9
Size: 12 to 15 inches tall and 15 to 18 inches wide
Conditions: Full sun to partial shade; well-drained soil
Spiderworts are a popular choice for shade, but shortstem spiderwort is an outstanding plant for sunnier locations. This native of rocky prairies and glades in the central United States produces multiple short stems and forms low mounds of foliage covered with long, soft hairs. It is a show-stopper in April and May, cranking out wave after wave of satiny flowers that range from deep rose to purples and blues. Like most of our spiderworts, it goes dormant and the foliage browns after the flowering season, but its low stature enables it to fade quietly back into the surrounding garden matrix.
---
Jim Locklear is director of conservation at Lauritzen Gardens in Omaha and editor of the revised version of Jewels of the Plains, Claude Barr's classic guide to the wildflowers of the Great Plains.