Growing native plants is the gardening equivalent of having your cake and eating it too. Not only are these plants beautiful and more likely to thrive in your landscape, they also play a crucial role in sustaining the living landscape for pollinators, birds, and other animals.
For their seemingly endless benefits, it's always worth adding another native plant to your garden. Below, find native plants for the Northwest that will please human, animal, and insect guests in your garden.
---
1. Oregon Sunshine
Name: Eriophyllum lanatum and cvs.
Zones: 4–9
Size: 1 to 2 feet tall and 2 to 3 feet wide
Conditions: Full sun to partial shade; well-drained, poor soil
Oregon sunshine, an iconic wildflower of the West, is the antidote to drab spring weather. Cheerfully bright, saturated gold daisies appear throughout spring and summer, providing a steady pollen and nectar source for butterflies and bees. Deadheading the spent flowers will enhance its already stellar bloom time. This vigorous perennial is not only tolerant of harsh settings, it is also generally ignored by deer. Milky white hairs that more or less clothe the sage green leaves lend a bleached, silvery appearance to foliage and stems alike while helping prevent moisture loss when temperatures rise.
2. Tough-Leaf Iris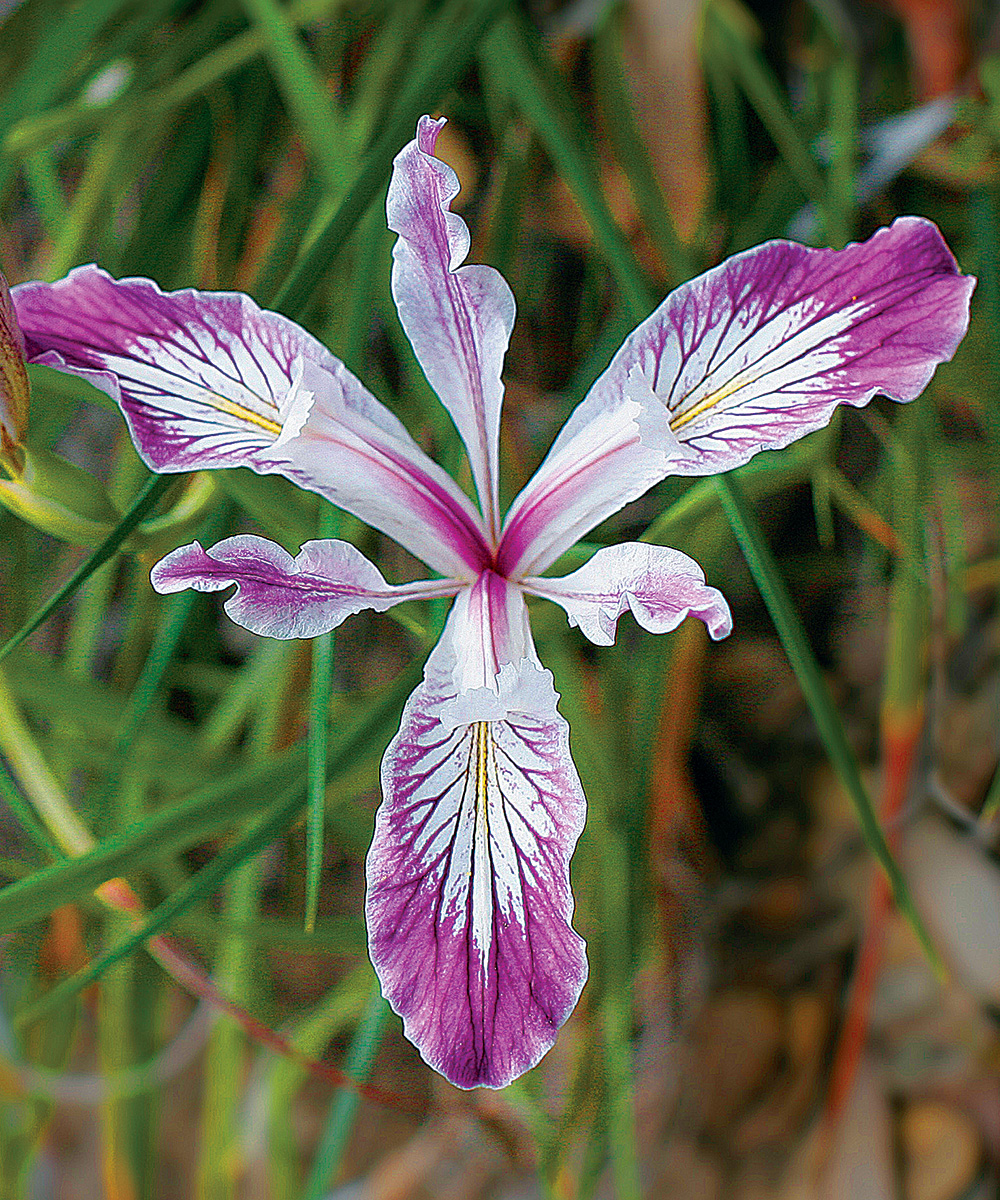 Name: Iris tenax
Zone: 7–9
Size: 12 to 18 inches tall and 24 inches wide
Conditions: Full sun to partial shade; average to dry, well-drained soil
Most irises are durable, and this species is no exception. With slender blades, tough-leaf irises form tight clumps that spread slowly by rhizomes, creating bursts of grassy texture that beg to be repeated throughout a garden. This iris tolerates a variety of conditions and is as at home in open woodlands and meadows as it is in rockeries and hot exposed borders. Dubbed the "rainbow iris" by some enthusiasts, tough-leaf irises are known to exhibit an impressive range of floral hues in mid- to late spring. From white and buttery yellow to lavender and rich violet—often streaked with purple veins—their blooms are simple, yet exquisite.
3. Wild Ginger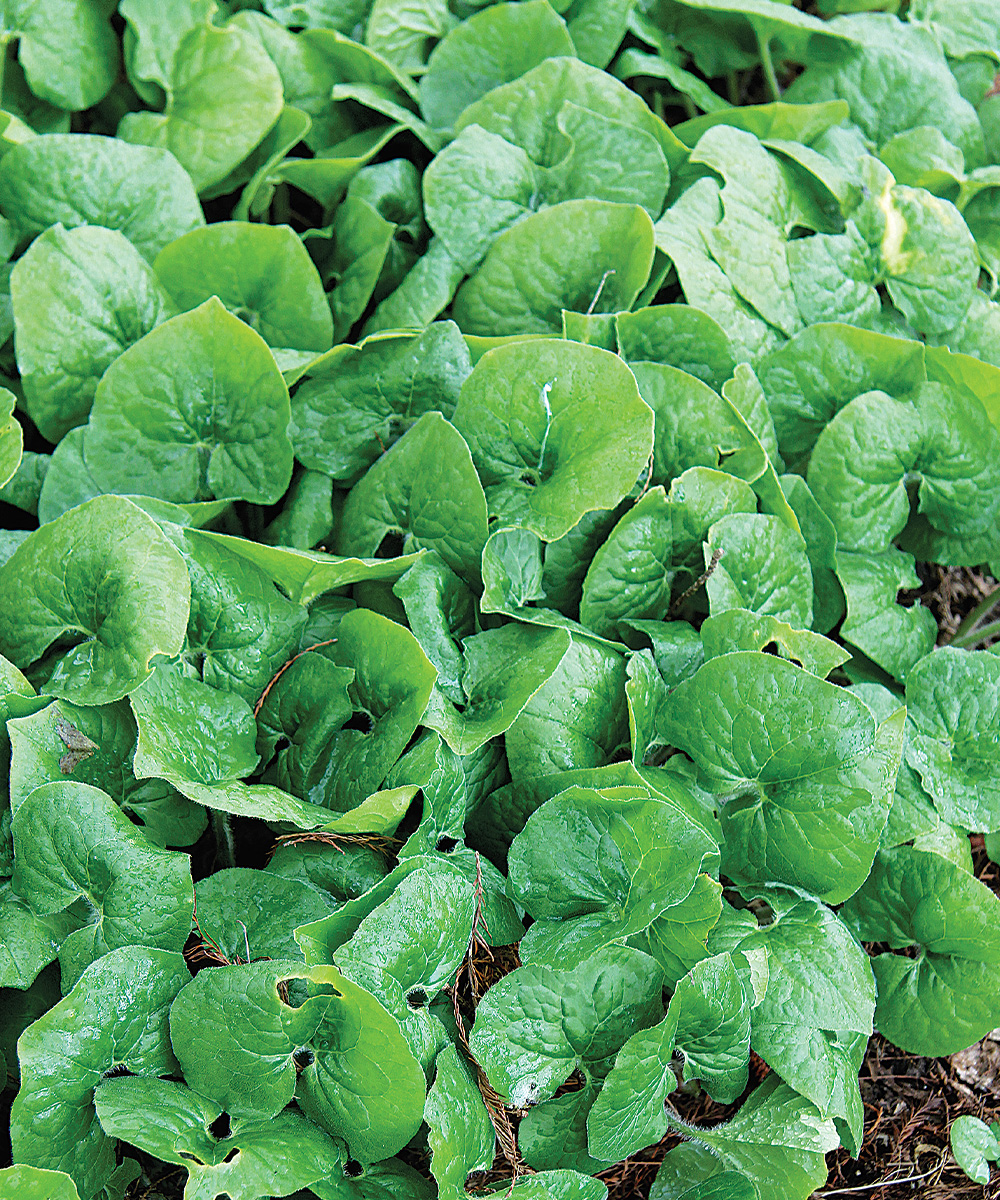 Name: Asarum caudatum
Zones: 7–10
Size: 6 to 8 inches tall and 24 inches wide
Conditions: Partial to full shade; rich, acidic soil
Two words: dry shade. Wild ginger has mastered the art of cohabitation, weaving itself through the parched surface layers of leaf and needle litter on the forest floor. This evergreen ground cover is slow to establish but merits patience. It can be found at low to mid elevations growing beneath conifers where root competition and dappled light are par for the course. The bold texture of wild ginger's heart-shaped foliage creates wonderful contrast with a myriad of fringier shade lovers. From mid- to late spring, maroon, cuplike flowers sporting spidery tails and hairy exteriors can be found peeking out from under the glossy leaves, demanding closer inspection.
4. Coyote Mint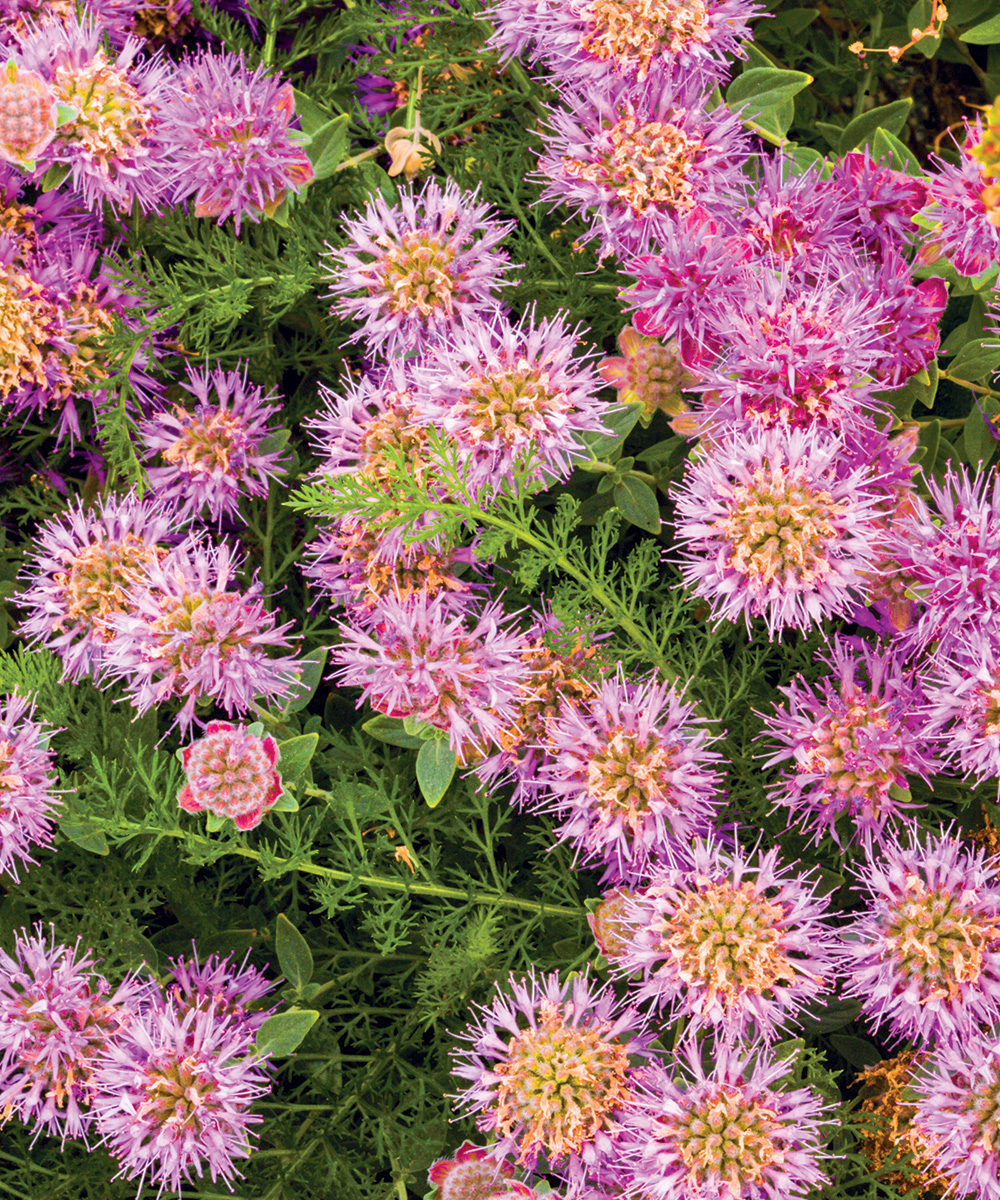 Name: Monardella odoratissima
Zones: 5–10
Size: 12 to 18 inches tall and 24 to 30 inches wide
Conditions: Full sun to partial shade; tolerates most soil types
This cousin to bee balm (Monarda spp. and cvs., Zones 4–9) is truly an underutilized western all-star. While butterflies and other pollinators will happily flock to the summer-spanning lavender blooms, deer will thankfully turn their noses up at the pungent aroma of coyote mint's evergreen foliage. The fine texture and low spreading habit of this perennial make it a perfect addition to the foreground of bolder perennials and shrubs. As a bonus, its hardiness and adaptability to a range of conditions make it a great candidate for western and eastern gardens alike.
---
Bonni Criswell is a landscape designer in southern Oregon.