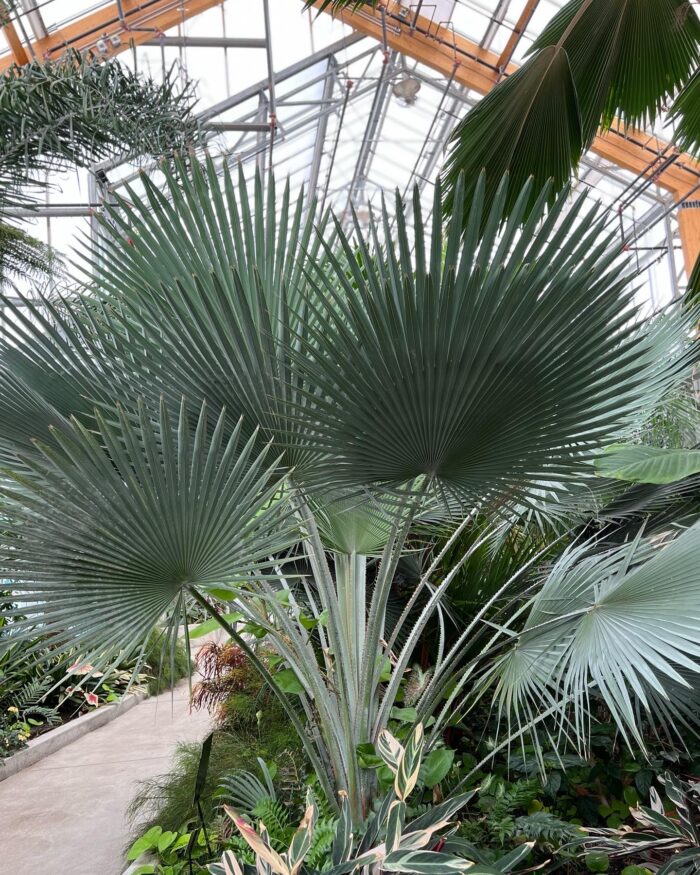 Friend-of-the-GPOD Cherry Ong is taking us along today to tour a beautiful greenhouse.
Serendipitous visits are fun! In a recent trip to Ontario, we saw a street banner that advertised the Spring Bulb Show at the Gage Park Tropical Greenhouse in Hamilton, Ontario. I didn't even know about the greenhouse, so after Googling it I decided it was worth checking out.
The Gage Park Tropical Greenhouse is located at 1000 Main Street East, Hamilton. It is a newly constructed 14,000-square-foot (1300-square-meter), fully accessible greenhouse that features a collection of subtropical plants, unique species, and palm trees. It is designed as a community gathering place, providing opportunities as an educational center and a rentable space for special events, including wedding photos. The greenhouse also features waterfalls, ponds with fish, turtles, and waterlilies, and tiered concrete seating. Admission is free.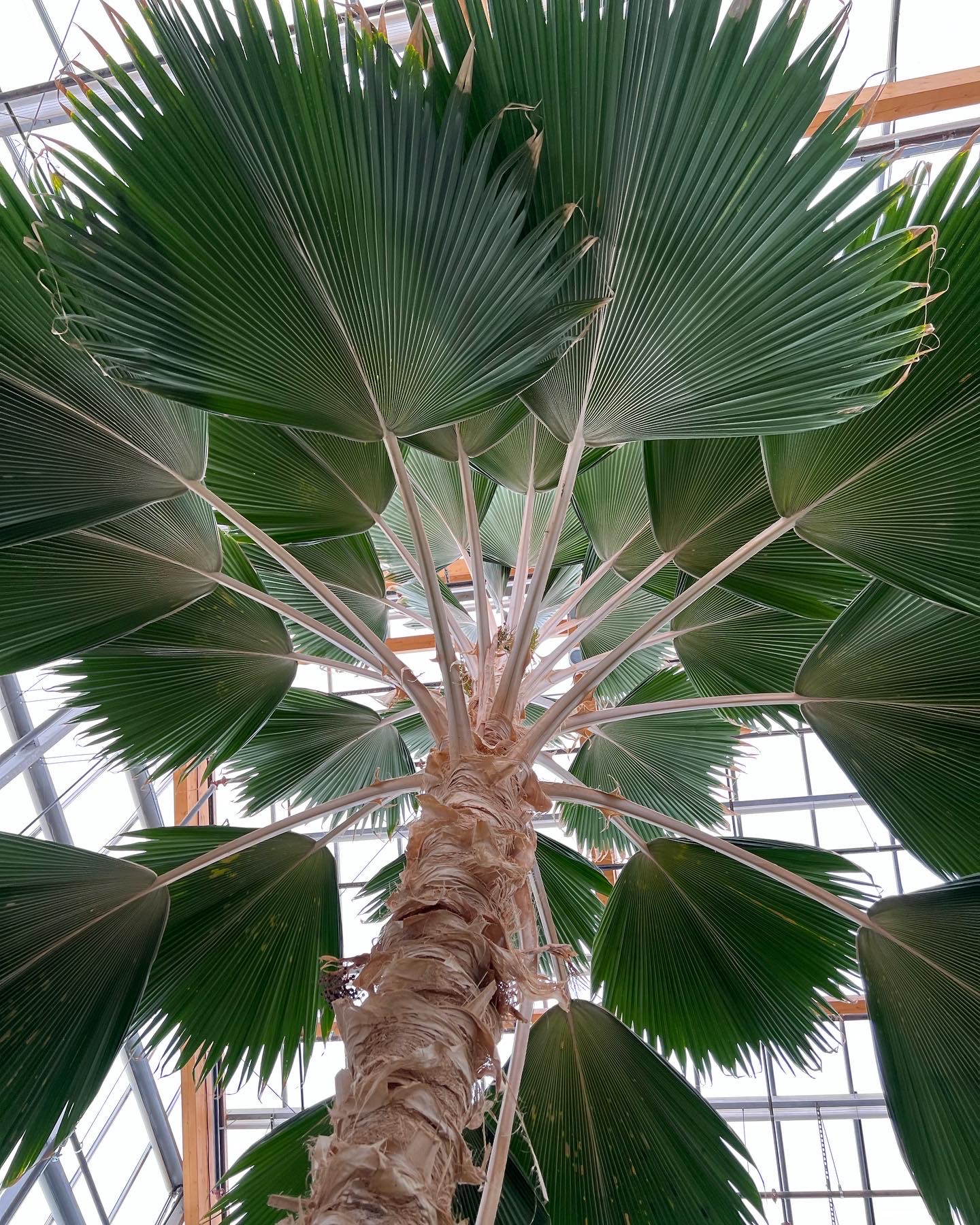 I can't get over how fabulous this Fiji fan palm is! (Pritchardia pacifica). According to the information at the greenhouse, it is native to Tonga and can be found in similar climate types in the southwestern Pacific such as Fiji, Samoa, and the Marquesas, but this was likely due to human introduction in these areas.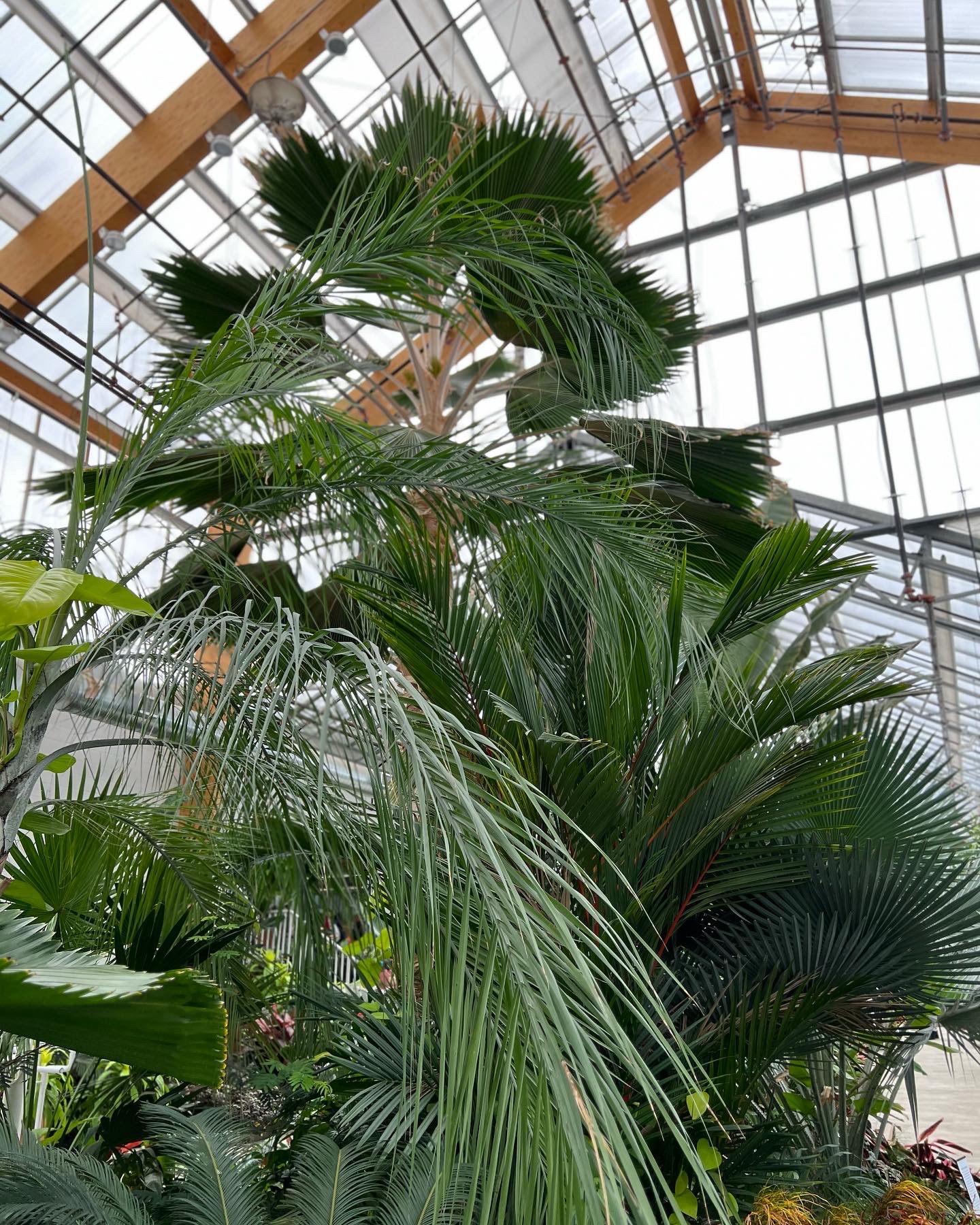 Towering palms provide scale to how spectacular the height and size of this greenhouse is.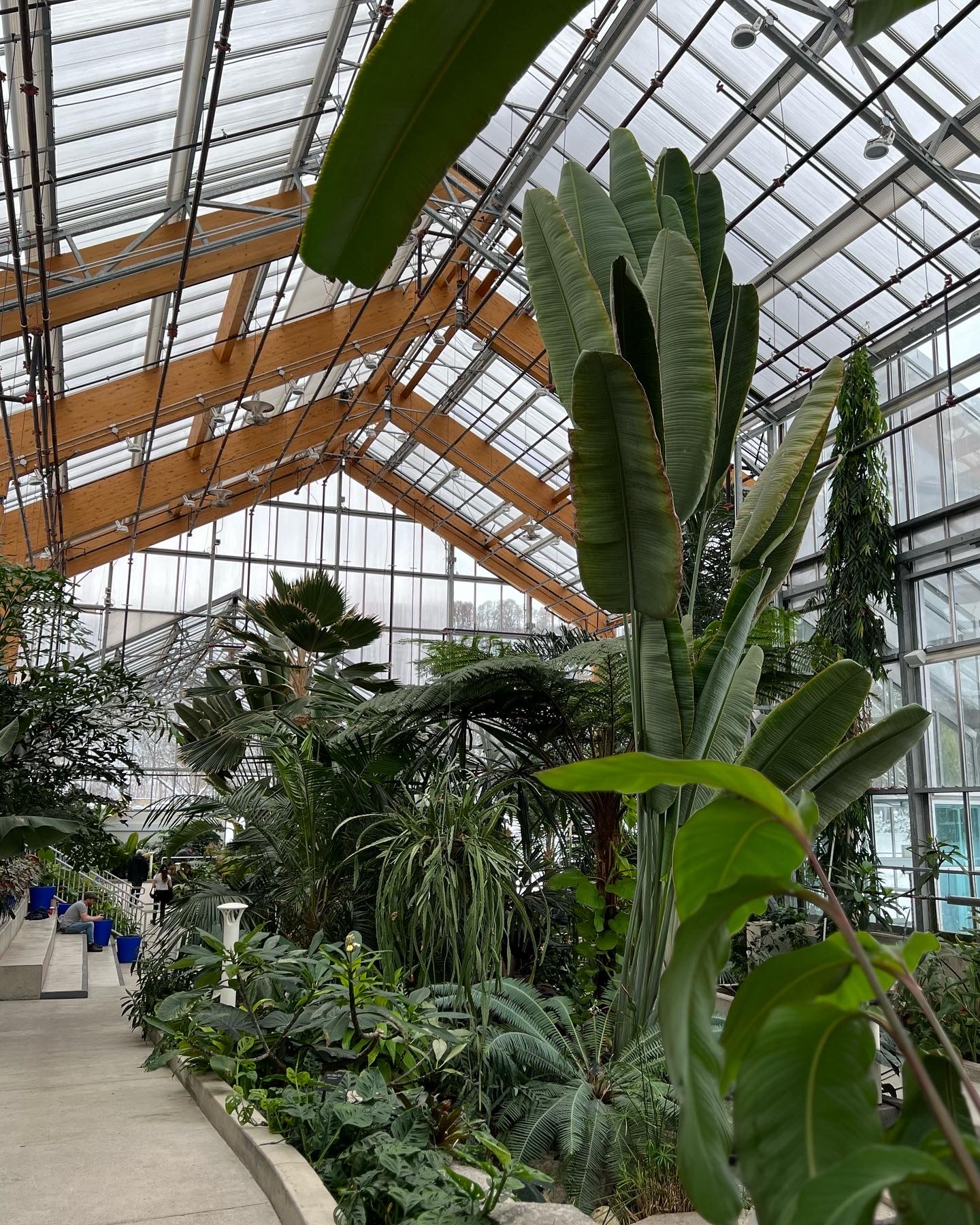 This greenhouse looks so full for a relatively newly built space.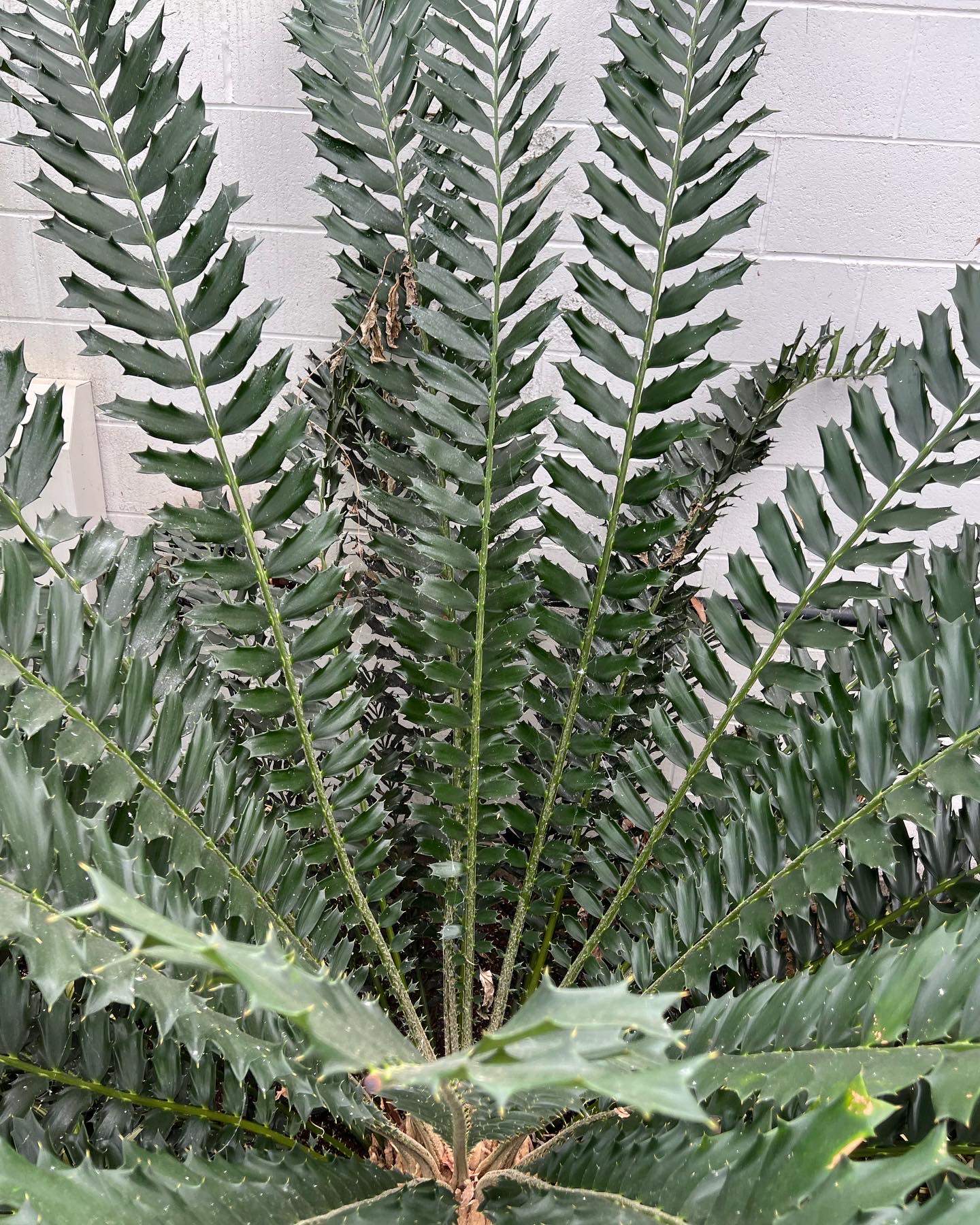 The foliage on this Zuzuland cycad (Encephalartos ferox) is just beautiful.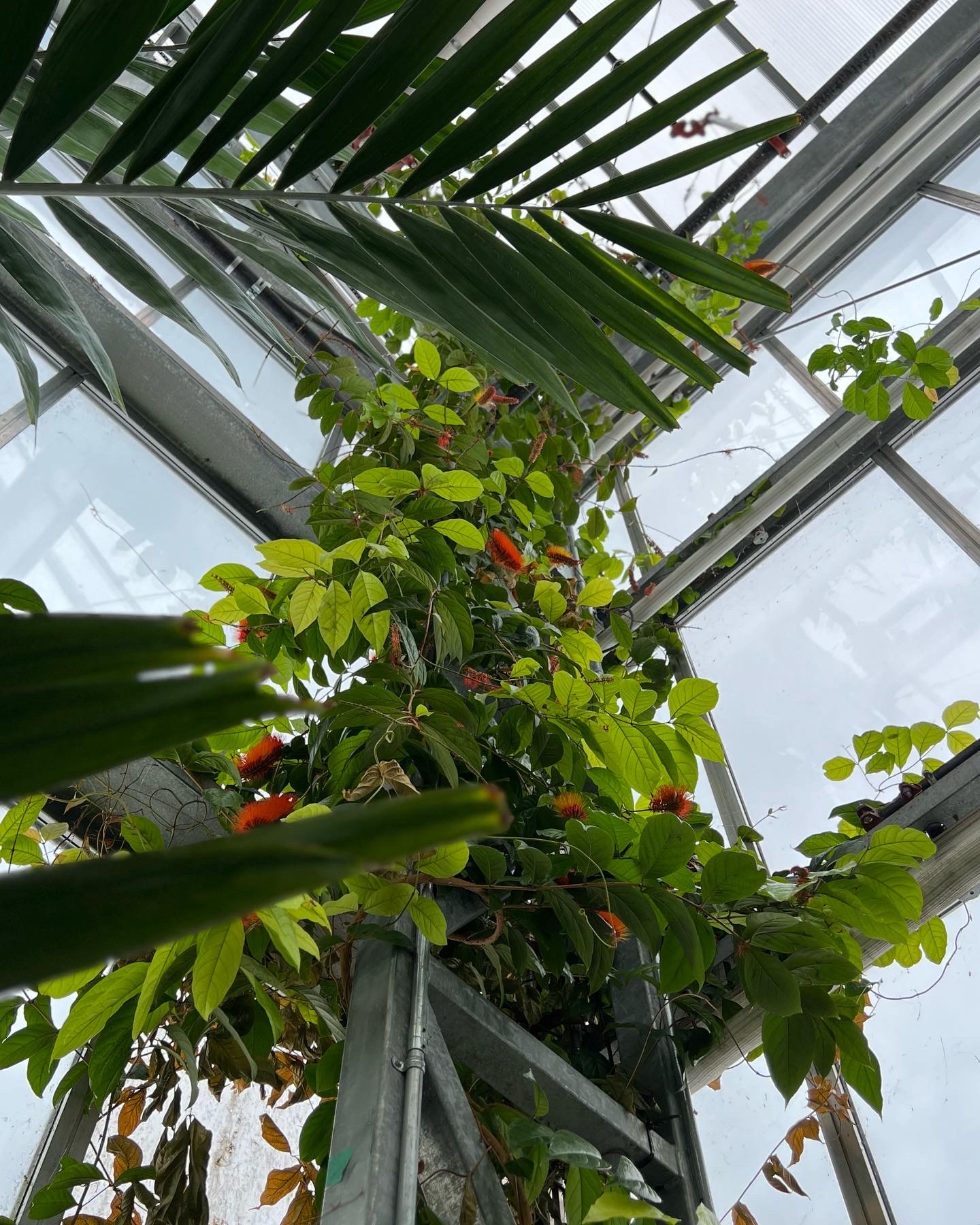 I believe this vine scrambling up the greenhouse structure is some species of monkey brush (Combretum).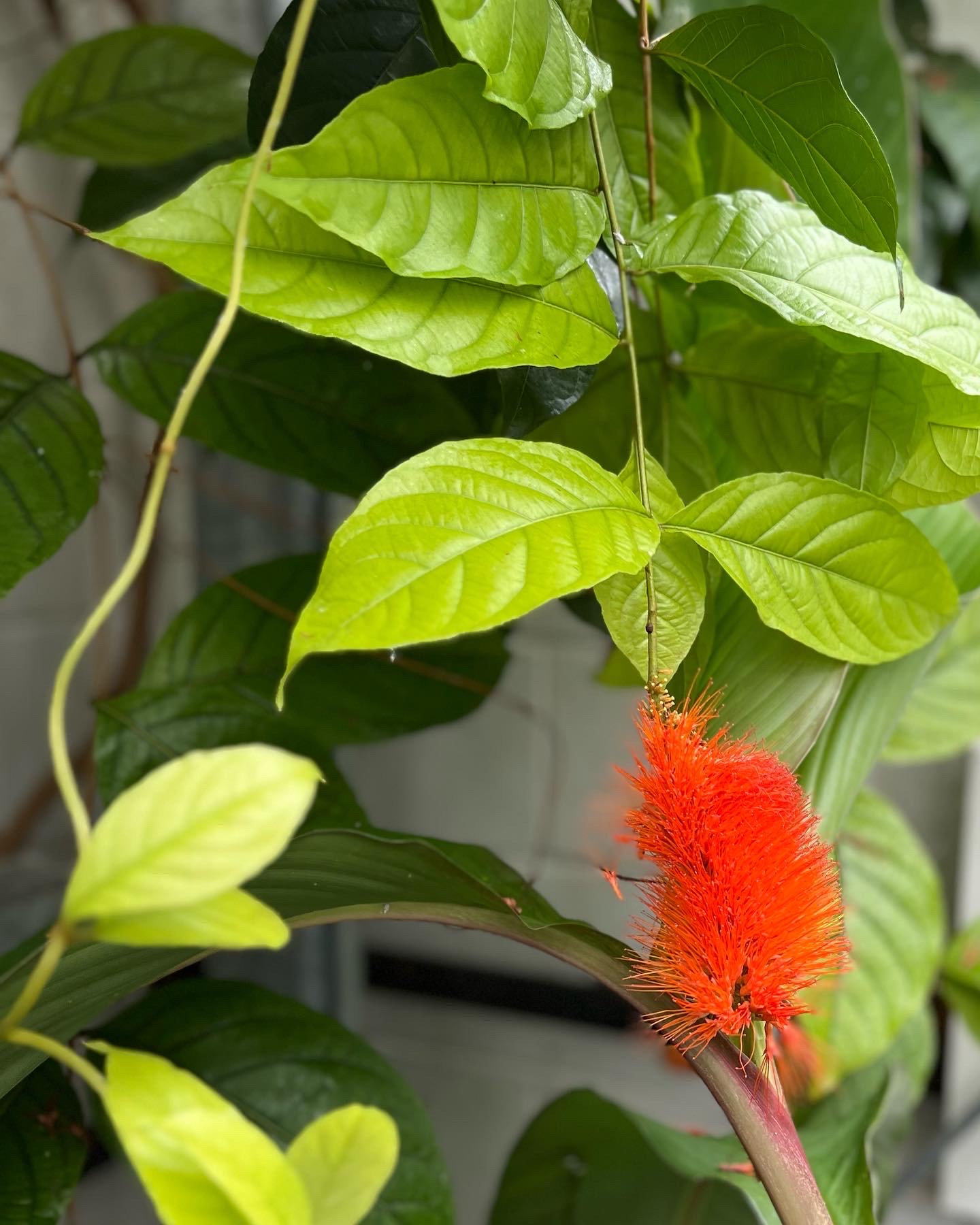 Monkey brush flowers have such a brilliant color!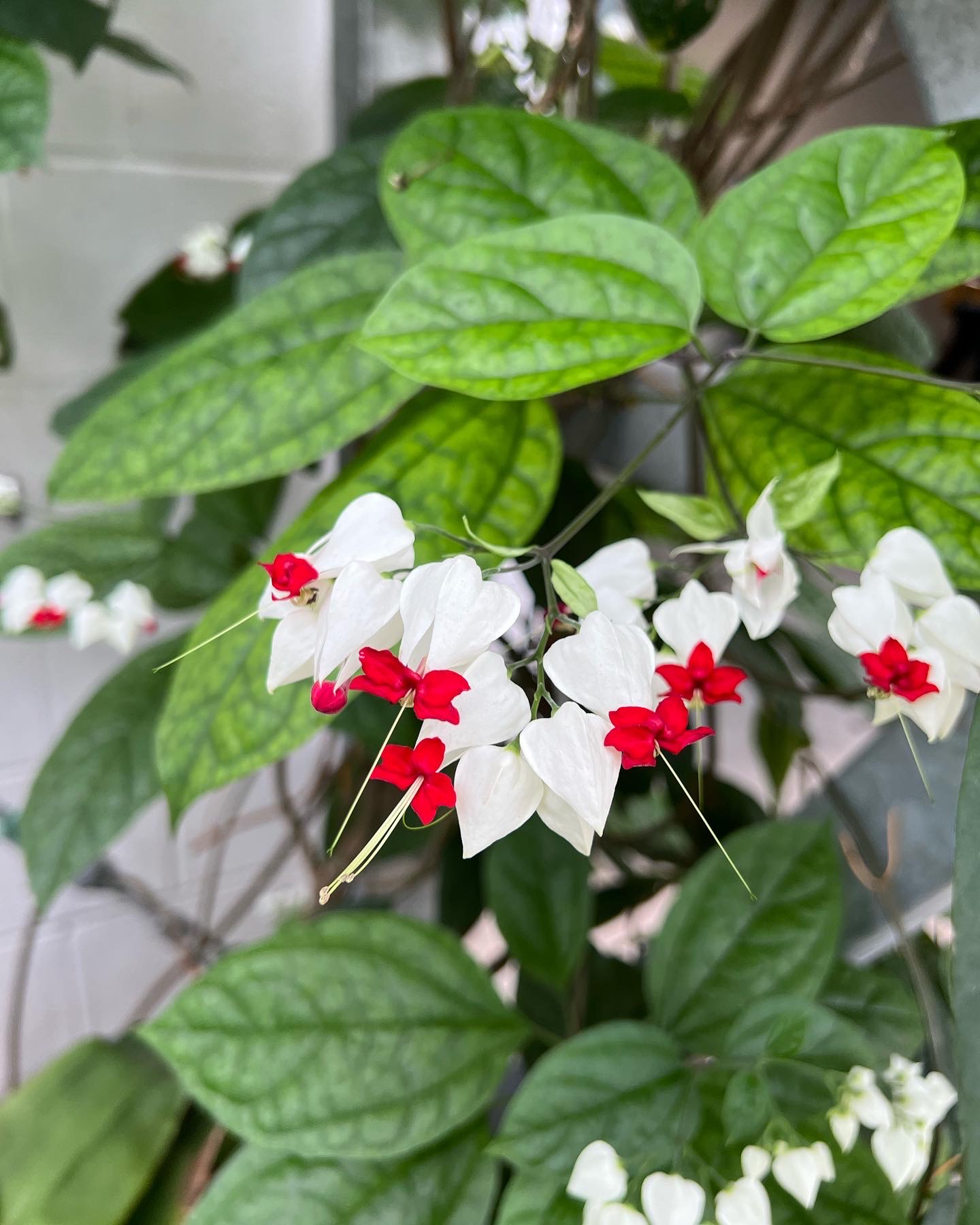 The bright red flowers of Clerodendron thomsoniae, aka the bleeding heart vine, are set off so beautifully by the crisp white calyxes.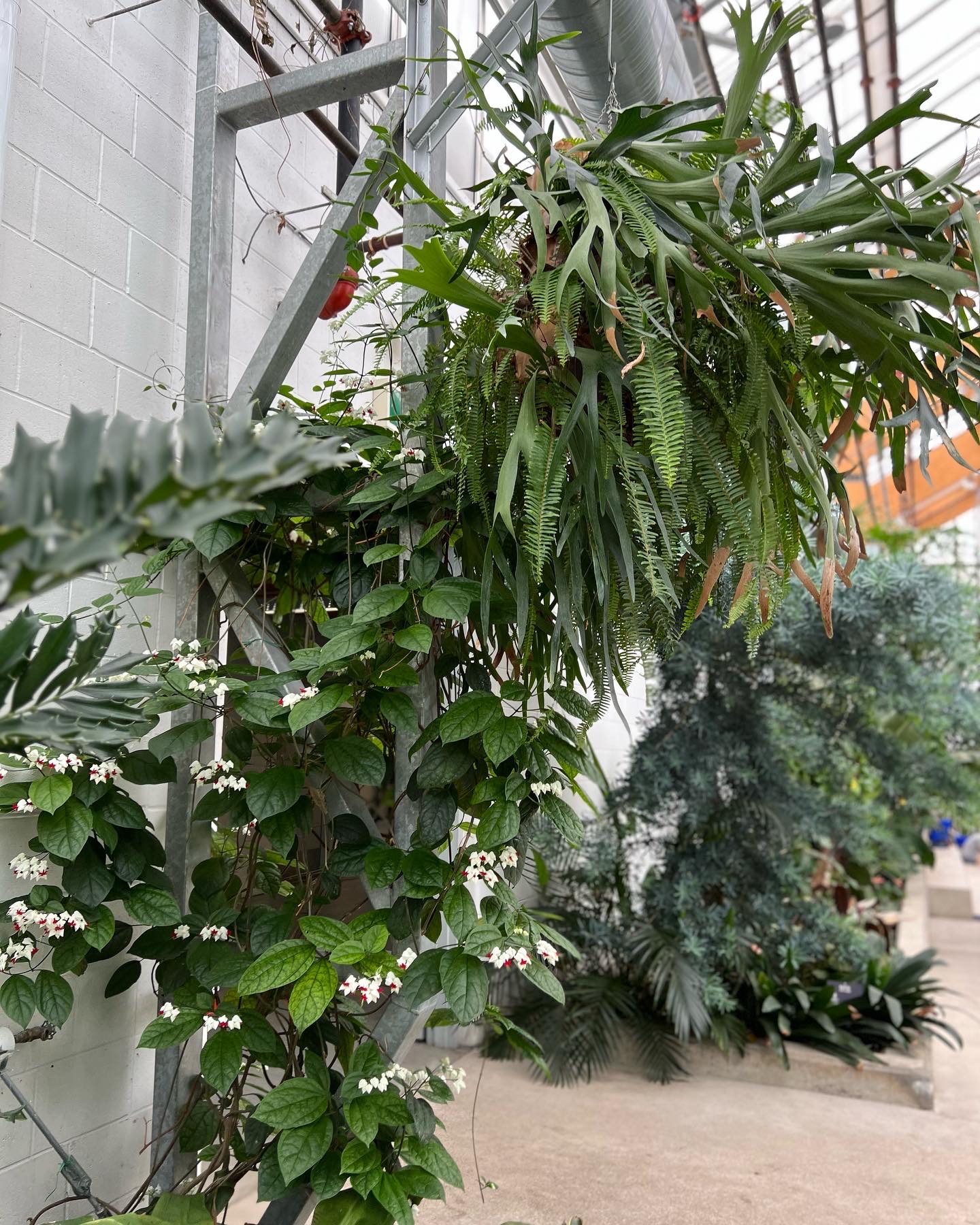 A basket full of ferns hangs from the support that the Clerodendron is scrambling up.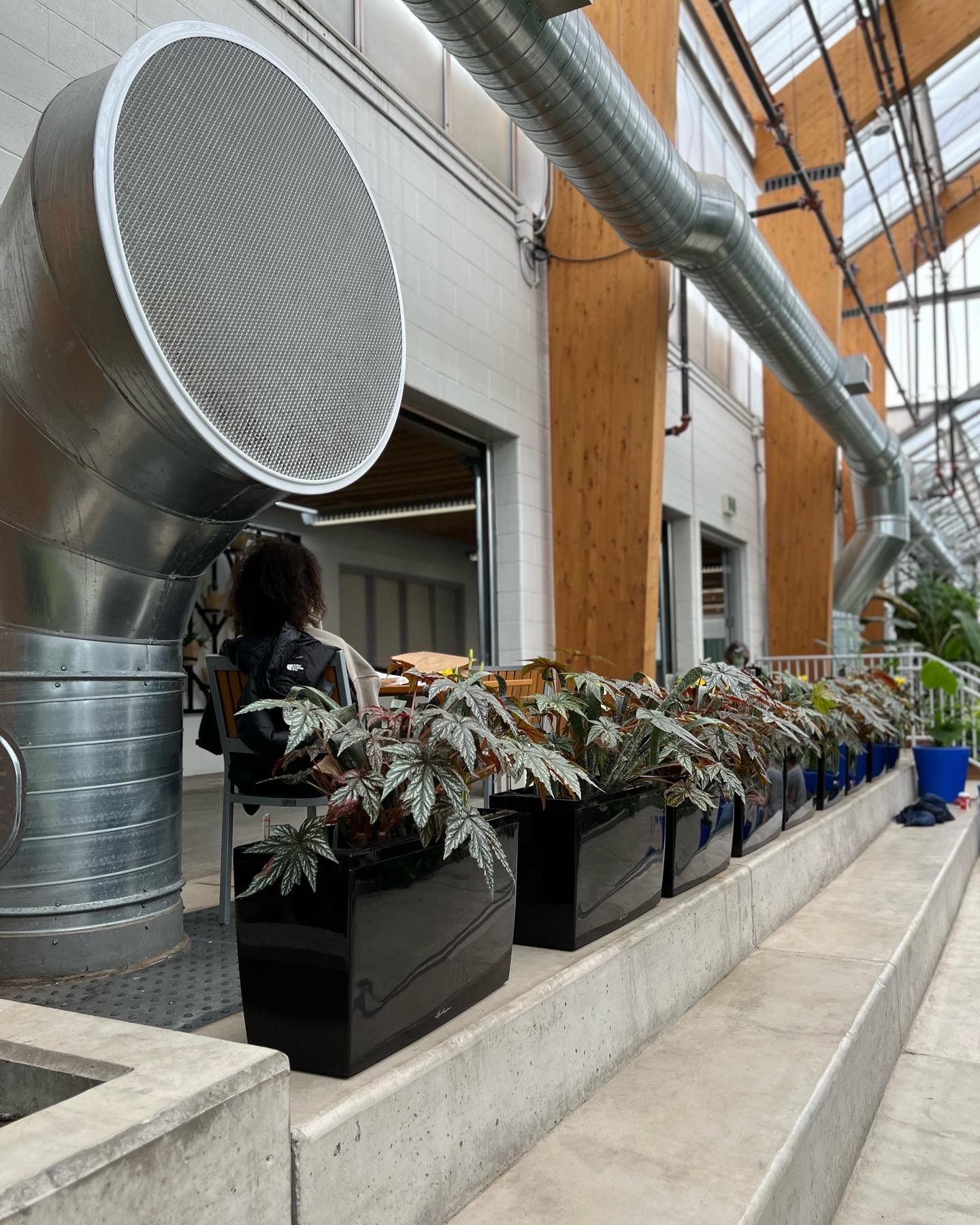 Look at this enormous vent! I imagine they can grow anything under the greenhouse and keep it healthy with a ventilation system this large.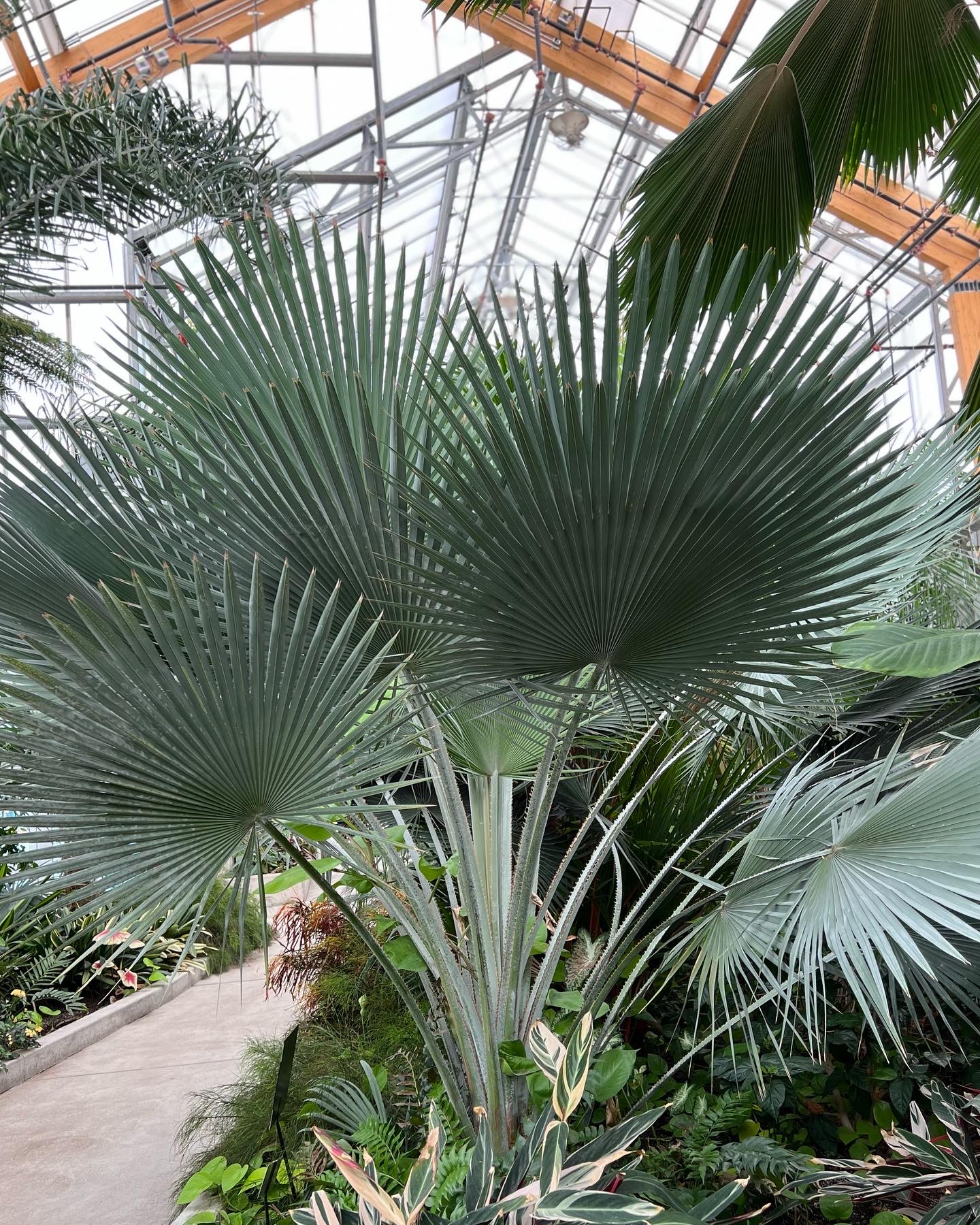 I went gaga over this Cuban wax palm (Copernicia hospita) too!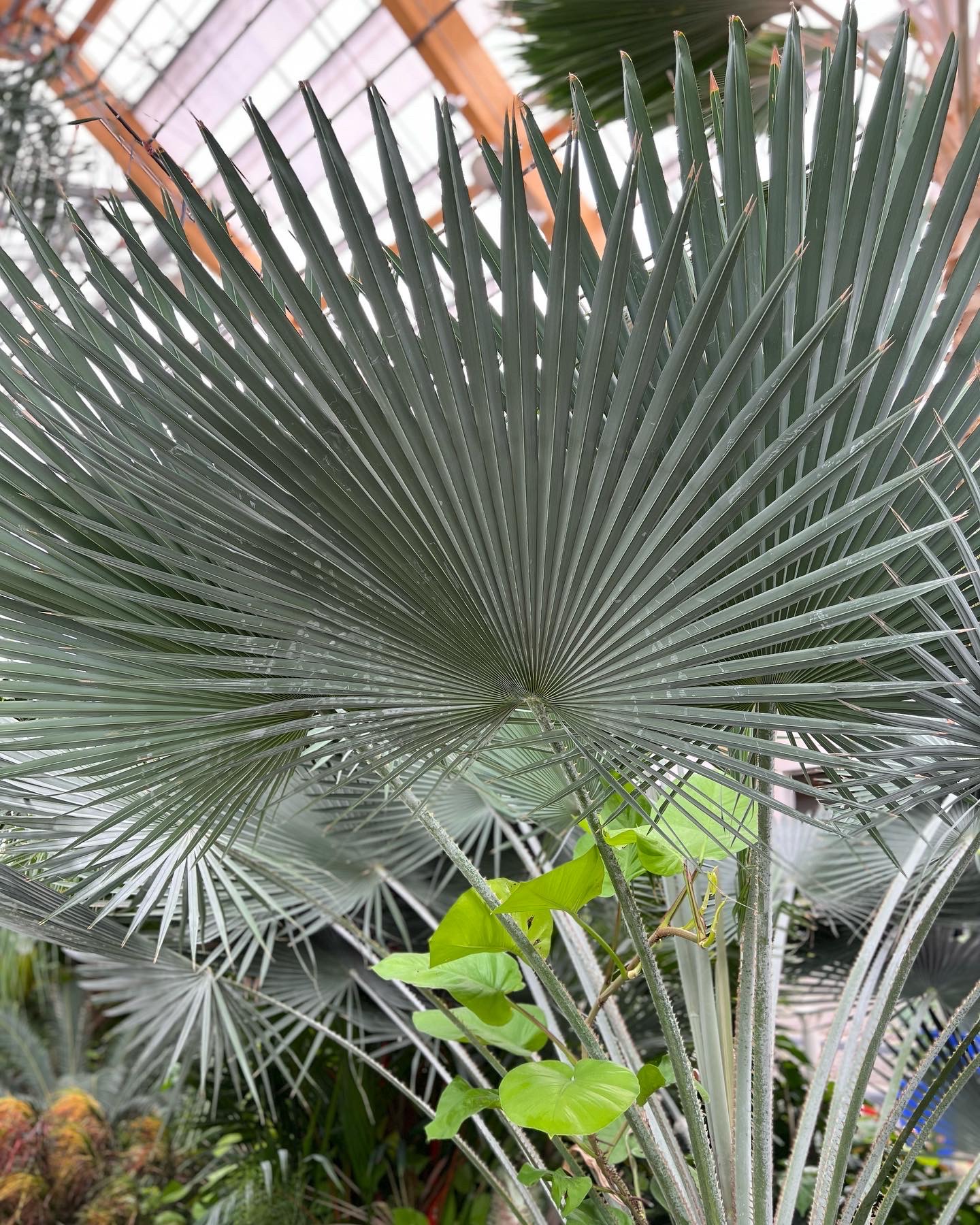 Cuban wax palm is native to Cuba and looks stunning with this striking blue foliage.
Have a garden you'd like to share?
Have photos to share? We'd love to see your garden, a particular collection of plants you love, or a wonderful garden you had the chance to visit!
To submit, send 5-10 photos to [email protected] along with some information about the plants in the pictures and where you took the photos. We'd love to hear where you are located, how long you've been gardening, successes you are proud of, failures you learned from, hopes for the future, favorite plants, or funny stories from your garden.
Have a mobile phone? Tag your photos on Facebook, Instagram or Twitter with #FineGardening!
Do you receive the GPOD by email yet? Sign up here.